The recently launched Speedtest.co.za website makes it easy for South Africans to test their broadband speed and rate their Internet service provider.
The service is operated by MyBroadband, with servers at NAPAfrica's Internet peering points in Johannesburg and Cape Town to provide a vendor-neutral testing environment.
These servers are connected via a 10Gbps link to NAPAfrica to ensure there is ample capacity for accurate speed measurements of even the fastest broadband connections.
Users can also rate their Internet service provider, share their results on social media, and use the platform to request a fibre upgrade.
According to MyBroadband, it designed a clean interface for the Speedtest.co.za platform that was built to work on desktops, tablets, and smartphones.
"What sets the Speedtest.co.za service apart from other online speed tests is that it provides an objective Internet speed measurement because of its neutral testing environment," MyBroadband said.
"Most other speed test are hosted on-net by ISPs and telecoms operators to provide the best possible results when their subscribers perform a test. These speed tests are therefore not done to a central testing location, ensuring an equal playing field for all service providers."
MyBroadband said that it does not allow on-net speed test servers and all tests are conducted to an Internet exchange, which provides a true reflection of real Internet speeds.
---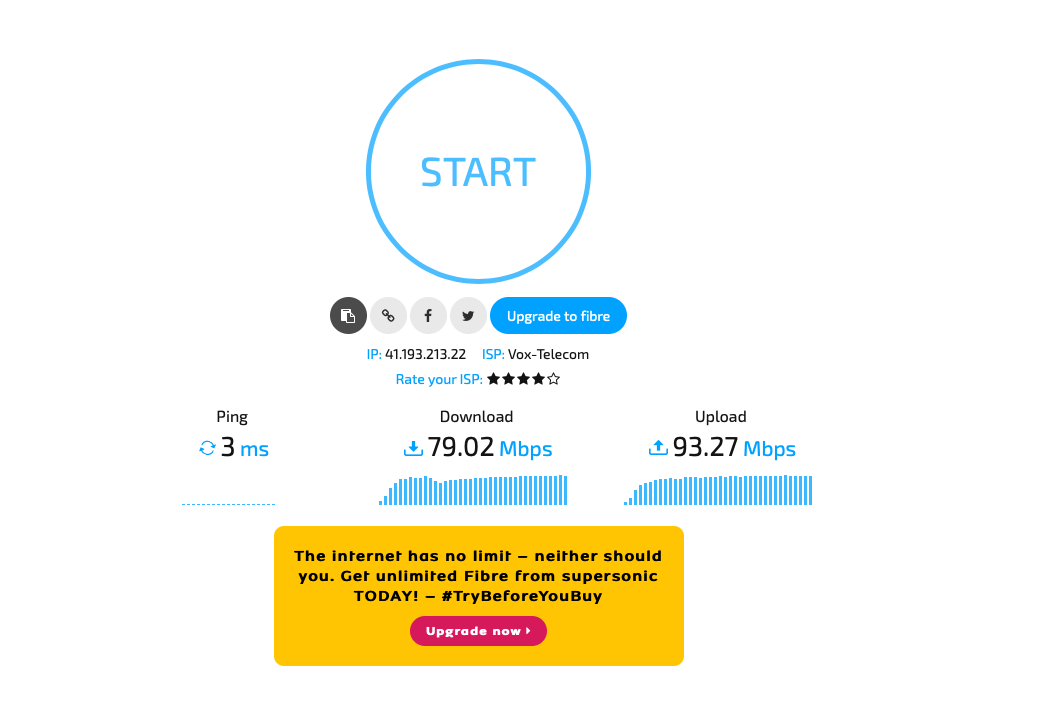 ---
Post title image by Charlotte Coneybeer on Unsplash.