Horizon Zero Dawn for Windows PC listing leak on Amazon
Could a PC port be... 😎... on the horizon? (I'm not even sorry.)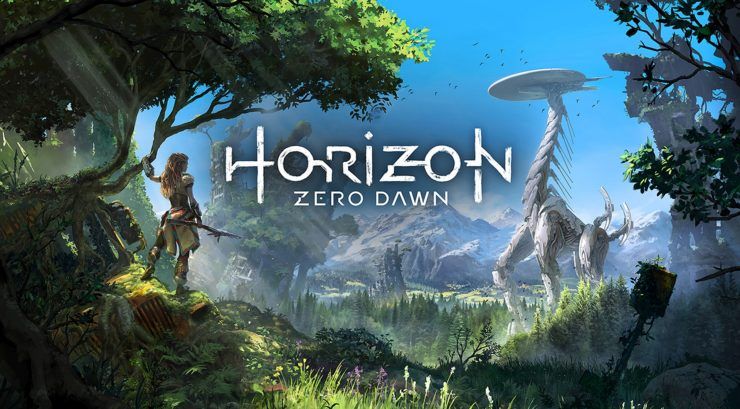 ( ••) Could a PC port be
( ••)>⌐■-■
(⌐■_■) on the horizon?
YEAAAAAAAAAAAAAAAAAAH
(I'm not even sorry.)
Rumours of a PC port of Horizon Zero Dawn are doing the rounds online again thanks to a leaked listing on Amazon France. The online store briefly had a page up for a version of the game which stated that it runs on Windows.
The rumour-mill has been churning furiously on gossip about PC ports for Sony first-party titles. It's been open season after the announcement that the PlayStation exclusive Death Stranding would officially be getting a release on Windows PCs.
Death Stranding and Horizon Zero Dawn use the same engine, Decima, which is developed by Guerrilla Games and Kojima Productions. Since Death Stranding is being ported to Windows, it makes sense that Horizon Zero Dawn may get one too.
Media Molecule has also stated that they would like to release one of their PlayStation exclusives, Dreams, on PC.  There are also rustlings on the grapevine that The Last of Us Part II will be getting a PC port.
Now, these are all just rumours and nothing is officially confirmed by Sony yet. But where there's smoke...
Last year Kotaku verified that Anton Logvinov, who accurately predicted the Death Stranding PC release, has also predicted the Horizon Zero Dawn port.
It isn't unusual anymore to see Sony-funded and published exclusives making the jump to PC. Games like Heavy Rain, Beyond: Two Souls, Detroit: Become Human, Journey, Flower, and Flow have all been ported to Windows.
Horizon Zero Dawn's PC port will be a first for a Sony first-party studio.