ADACA - A Stylish Indie Sci-Fi Shooter
ADACA – a new indie developed sci-fi shooter with strains of Half-Life 2 dressed in a low poly suit – is a stylish homage to shooters of old.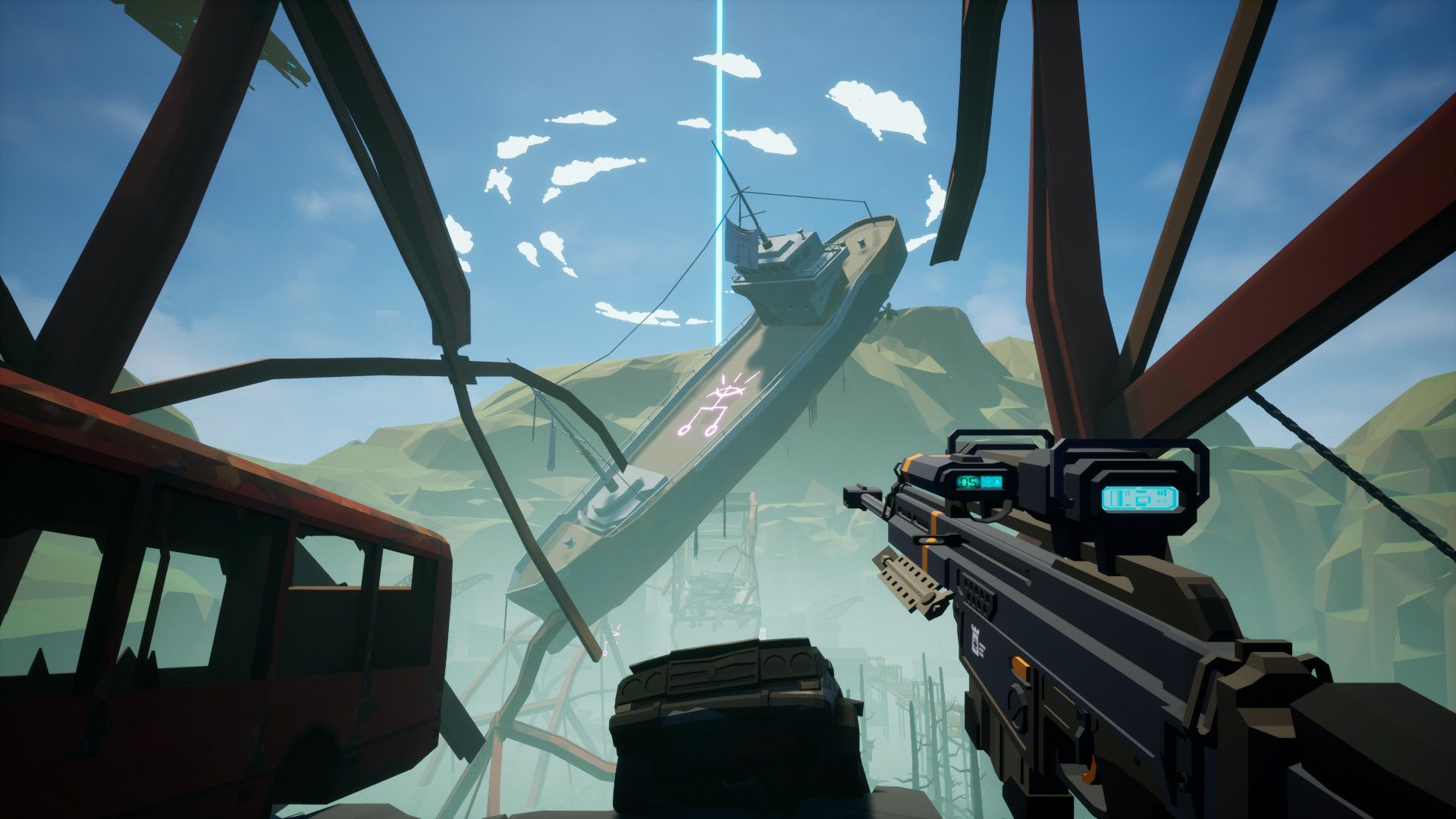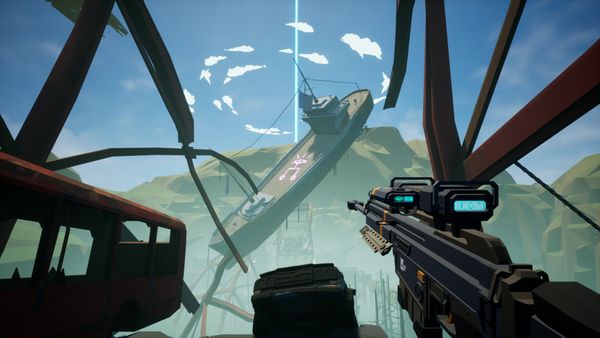 ADACA – a new indie developed sci-fi shooter with strains of Half-Life 2 dressed in a low poly suit – is a stylish homage to shooters of old.
ADACA is what you get when a passionate, solo, indie developer pays low poly homage to the story-driven shooters of the late 90s and early 2000s. Think Half-Life 2, with a helping of Halo and STALKER thrown in, all in a neatly blended package.
The game plays in two main modes: an episodic, story-driven campaign; and an open-world exploration mode. Additionally, players can also spend time exploring and practising in the game's sandbox in the Playground Level or test themselves against infinite waves of enemies in an Endless Battle mode.
The main campaign currently comprises of two complete episodes, with a third to be added later. Each episode has multiple chapters and objectives, with an estimated 3 hours of gameplay.
The story starts with the player character, Jessy Thorn, being charged with a Destruction of Company Property charge amounting to $40 million in damages. The sentence for this crime against the evil corpo is a 20 year conscription service with a Maahes, a shady PMC. Something goes wrong whilst Jessy is in cryo transit and they wake up in the lab of Dr. Chops, bearer of the greatest porn 'stash I've seen in a game world in a while.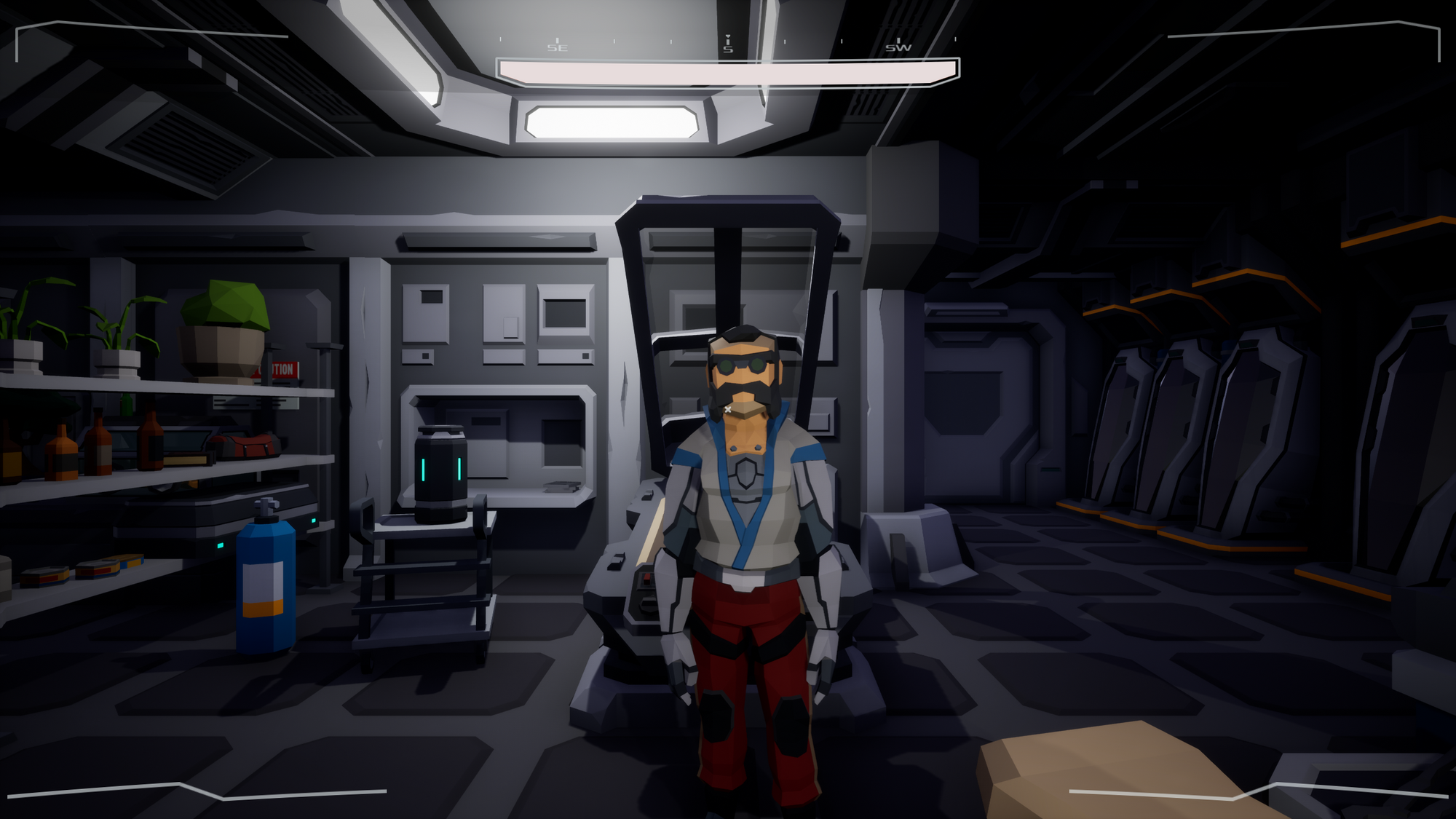 Equipped with not just a gravity gun, but an entire gravity arm by the good Doctor, the player is led out into the strange world of Planet ADACA. Your gravity arm is formidable by itself and allows you to manipulate and throw a lot of items easily found in all the game areas. You can even pull the enemies weapons from out of their hands, and then throw them back.
Add to that the seemingly endless range of weapons - guns, guns, guns! - and being accompanied on your campaign missions by AI companions, and you have the makings of an all-round solid shooter game experience.
The second main mode of the game is Zone Patrol. In the Exclusion Zone you patrol as Sgt. Lexi Abrams in an alternate, non-linear exploration mode featuring its own unique quests and missions. Your main task, as you explore the open-world of the very weird Calico Valley Exclusion Zone, is to uncover the dark secrets of the company that once controlled it.
ADACA has obviously been created as a labour of love by its single developer, Siris Pendrake. It's a passion project built on a small budget. It may not be as polished and complete as the big studio titles that it draws so much inspiration from. There are occasional bits of clipping. Nonetheless, it succeeds in ways that regularly impress. The gameplay is smooth, the characters, using only text-based speech and their cartoonish vocal chirps, are well realised, and the action is often fast and frenetic. And there's that giant floating ship in the Exclusion Zone.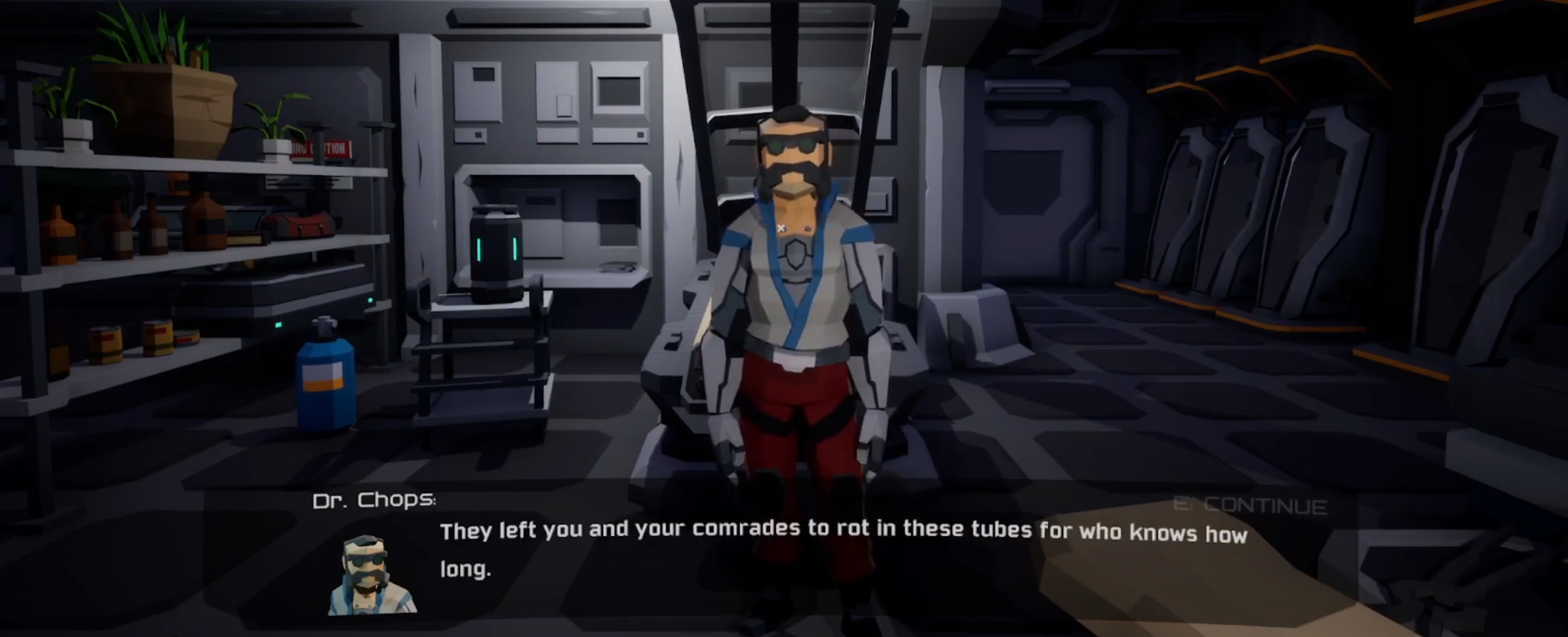 If you're still a little sceptical about dropping the regionally priced R150 for the game, there is a Demo with decent replayability available for download on the Steam link too.