A life size VW camper van was built with Lego for a Trade Show in Munich
Just as you think they have built it all (even a working Bugatti), someone decided it's a great idea to build a life-size VW camper van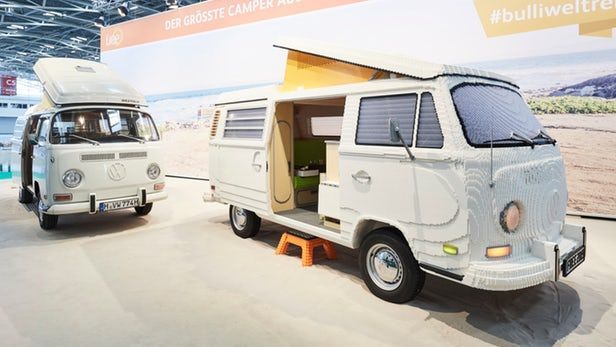 Just as you think they have built it all (even a working Bugatti), someone decided it's a great idea to build a camper van, complete with functioning sliding doors and retractable roof from Lego.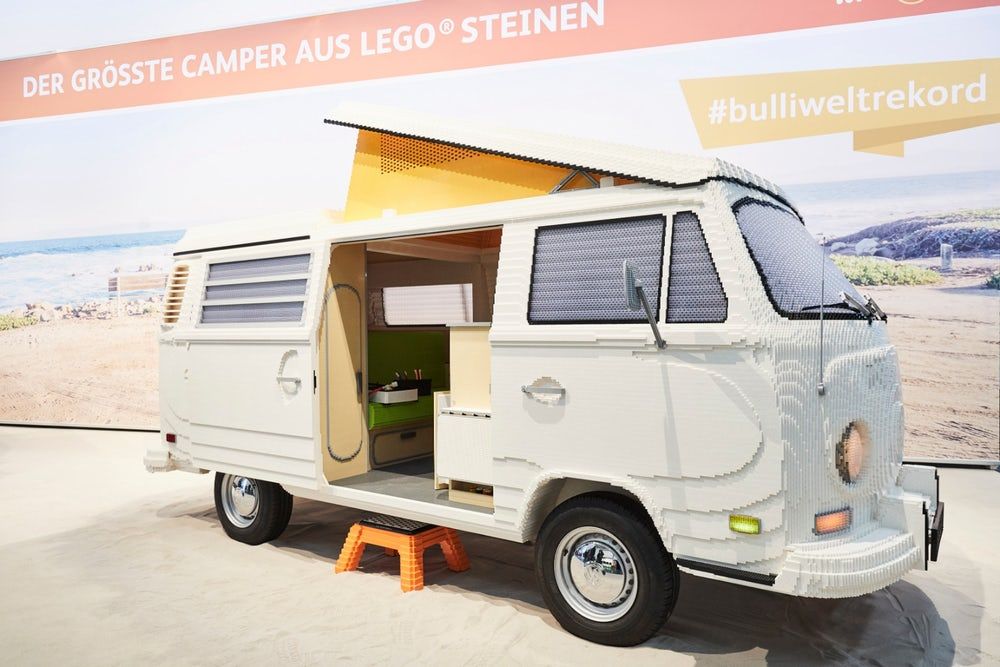 This is the world's largest Lego camper van, built from about 400 000 bricks, which weighs in at 700kg, over 5m in length, 1.9m wide and 2m high (3 if the roof is raised). The only thing that isn't Lego are the wheels.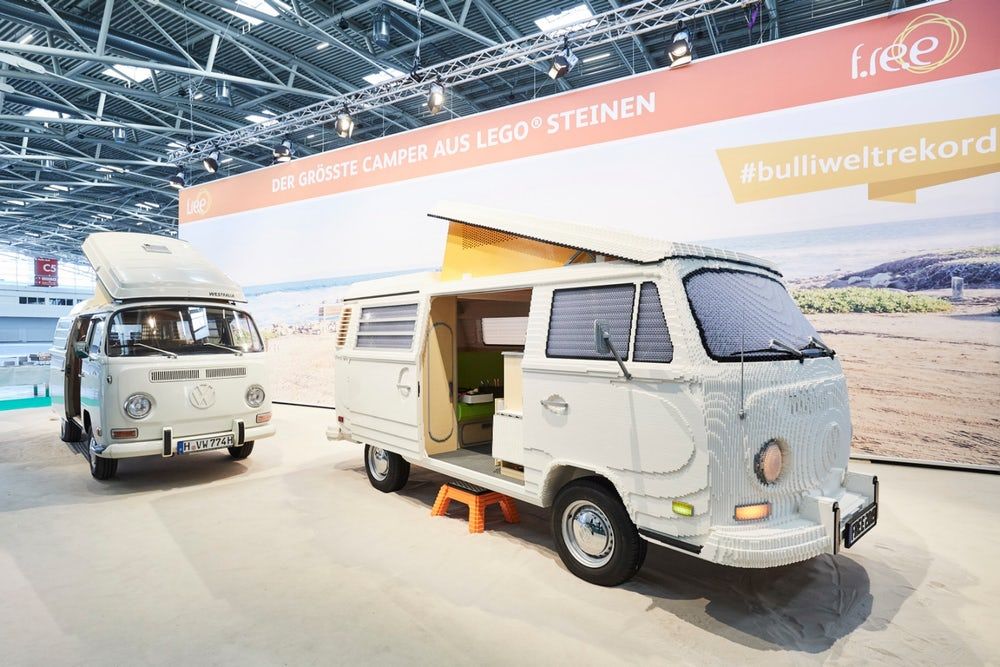 This is not a fully-functioning camper van (VW Type 3 Bay Window replica) like the aforementioned Bugatti, but the interior is decorated fully and, I have to admit, it looks cute.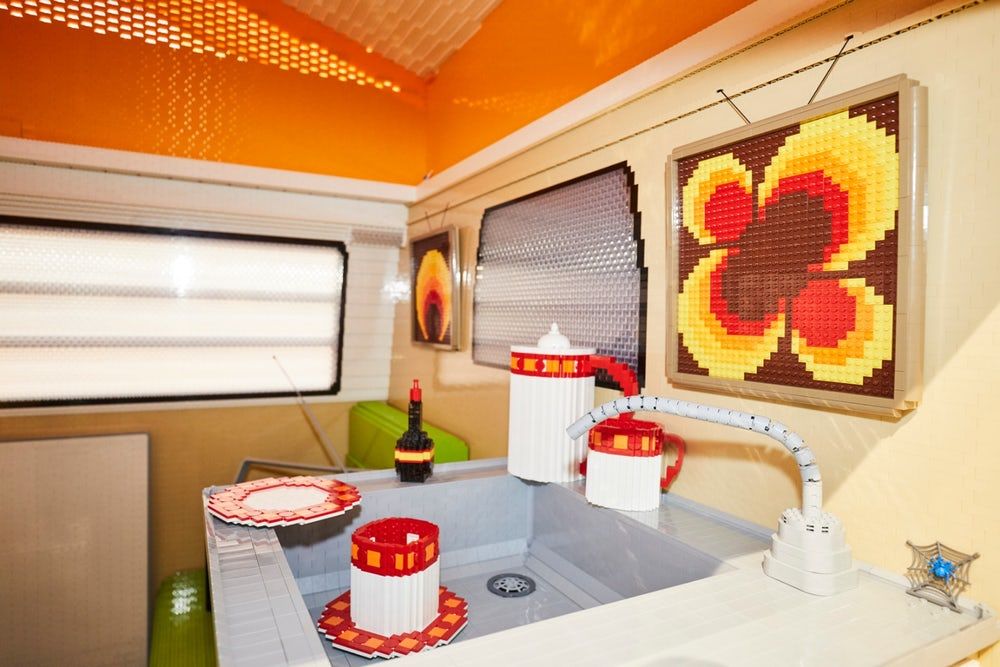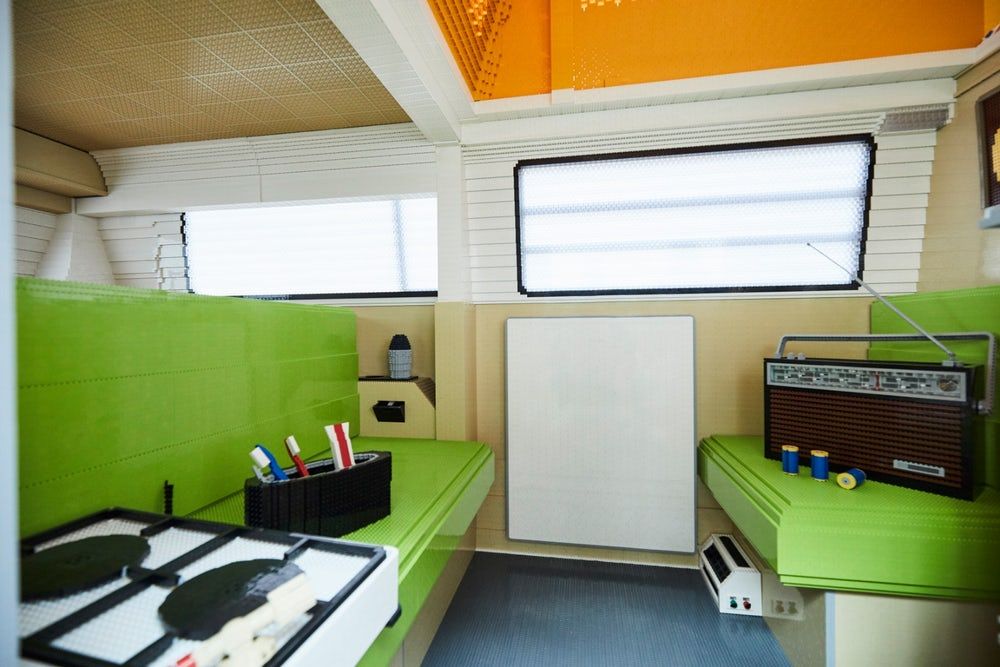 The latest lifelike Lego sculpture makes its debut at F.re.e Munich (a trade fair in Europe), where some of Volkswagen's real camper vans will also be on show.