Assassin's Creed Mirage - Baghdad Bound
The biggest reveal from the Ubisoft Forward 2022 event came for the next major release in the franchise: Assassin's Creed Mirage.


The big Ubisoft Forward 2022 showcase took place overnight. During the presentation, and in the middle of the Assassin's Creed 15 Year Anniversary, a lot of news was shared about the Assassins' Creed franchise and its immediate future. The biggest reveal came for the next major release in the franchise: Assassin's Creed Mirage.
Assassin's Creed Mirage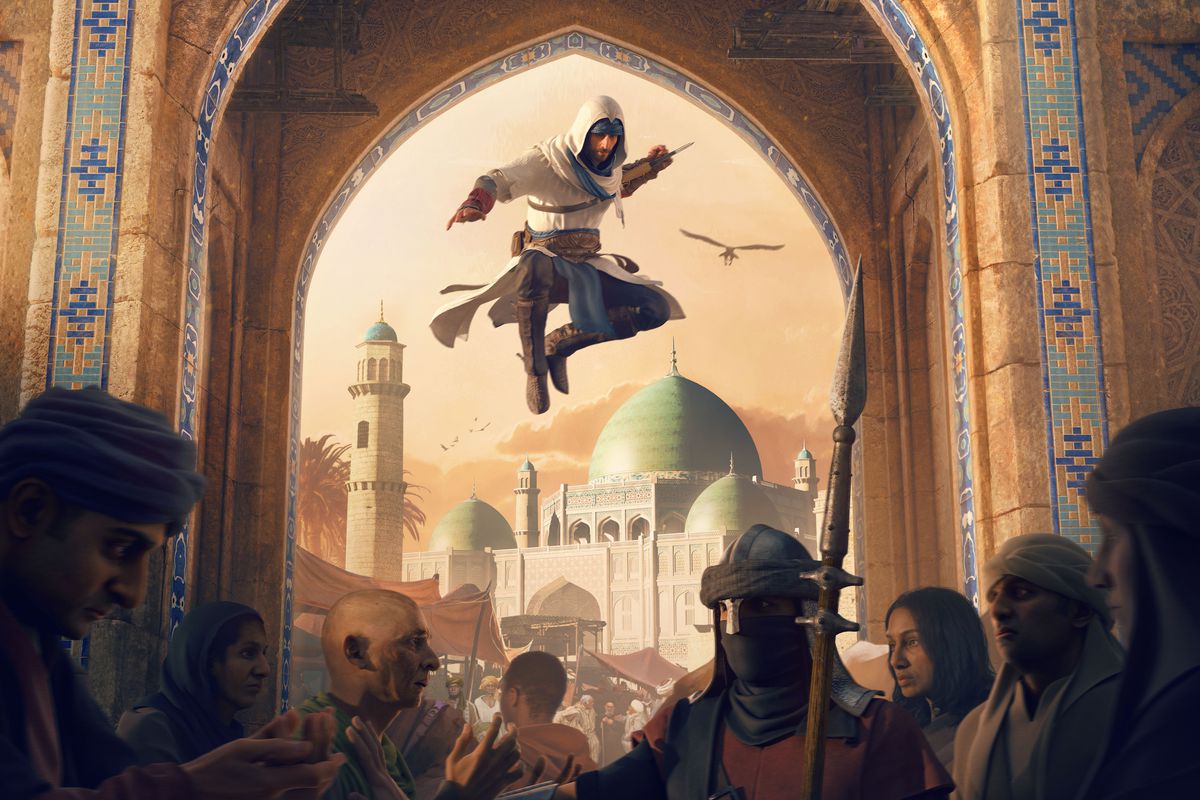 Assassin's Creed Mirage — a story-driven installment that's supposedly more in tune with the franchise's stealthy action-adventure roots. It'll take place in ninth century Baghdad, Iraq, 20 years before the events of Assassin's Creed Valhalla.
Valhalla players will recognise a much younger Basim who will take on the protagonist role in the new game. Assassin's Creed Mirage will chronicle how Basim went from a defiant young man to the master assassin that fans met in Valhalla.
Aiding him on his journey is Roshan, Basim's mentor, who'll be brought to life by the wonderful Emmy-award-winning actor Shohreh Aghdashloo (The Expanse, House of Sand and Fog, Arcane). The now 70-year-old Iranian American actor accepted the offer to voice the role without hesitation.
"When Ubisoft approached me to voice this character, I was immediately seduced by her strong personality and backstory," she said.
"She's a true warrior who fights for justice and protects her fellow hidden ones at all costs. And of course, the fact that she is a mature woman from Persian origins made her resonate even more with my own story and background."
Ubisoft didn't show off any gameplay footage for AC Mirage but did hint that it'll be a tighter experience than the sprawling mainline entries like Origins and Odyssey. There wasn't any confirmation as to whether the RPG-like influence systems are returning in this entry. There will be some series-first mechanics in Assassin's Creed Mirage, though.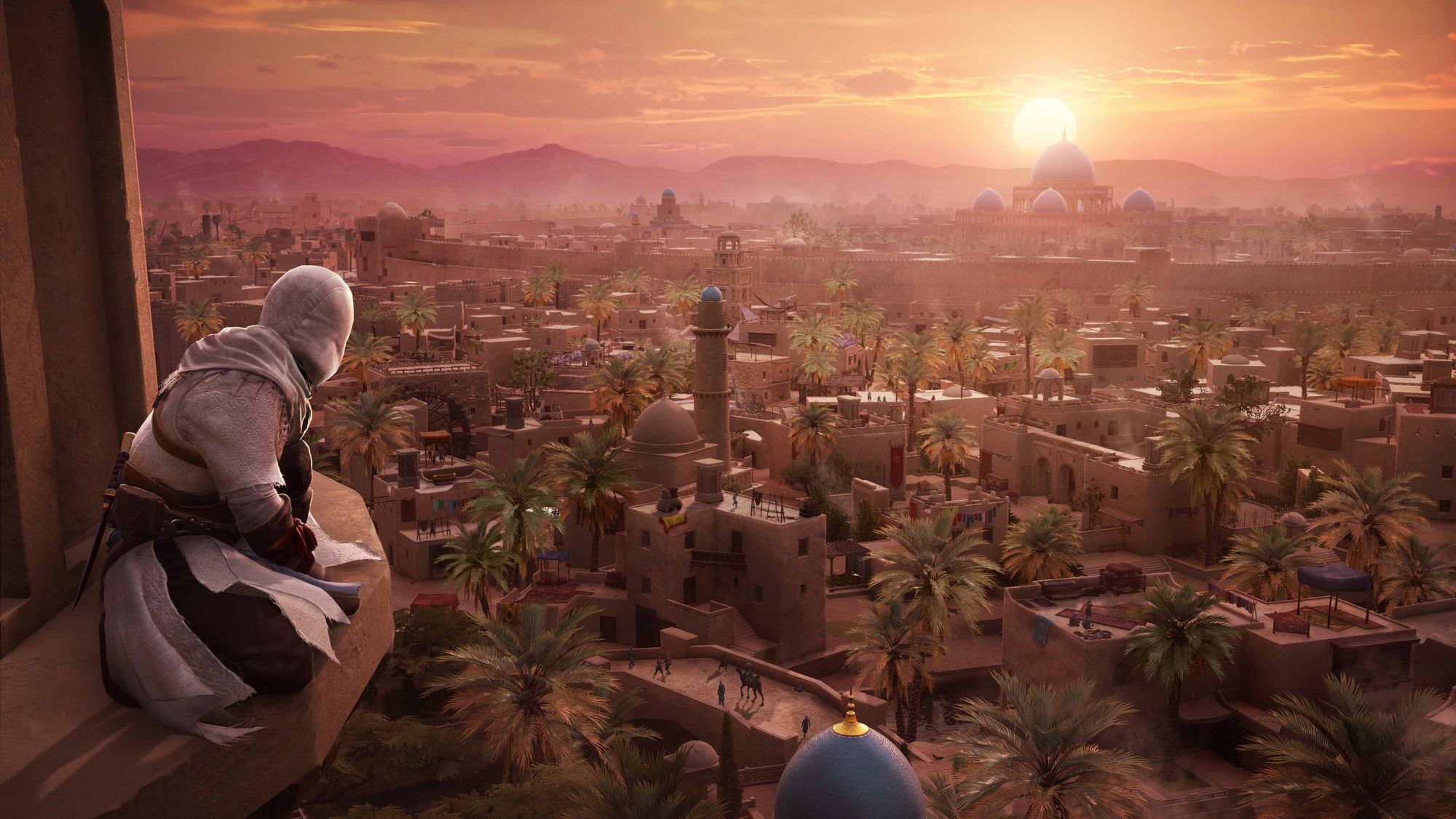 Basim can slow down time, mark several targets, and launch a series of lightning-fast assassinations — an ability Ubisoft calls "assassin's focus" that'll make stealth runs more flexible. The parkour system is also getting a rework. Basim is much quicker and more agile than previous protagonists when it comes to leaping from one rooftop to another.
There's no firm release date yet, but Assassin's Creed Mirage will launch sometime in 2023 for PS4, PS5, Xbox One, Xbox Series X|S, Amazon Luna, and PC via the Ubisoft launcher and Epic Games Store.
---
In addition to the Mirage news and reveal, Ubisoft's Vice President Executive Producer of Assassin's Creed, Marc-Alexis Côté, shared news about another three (!) Assassin's Creed projects that are all in the works at different Ubisoft studios. He also revealed AC Infinity, the new hub that will bring all the elements of the Assassin's Creed franchise together.
Assassin's Creed Infinity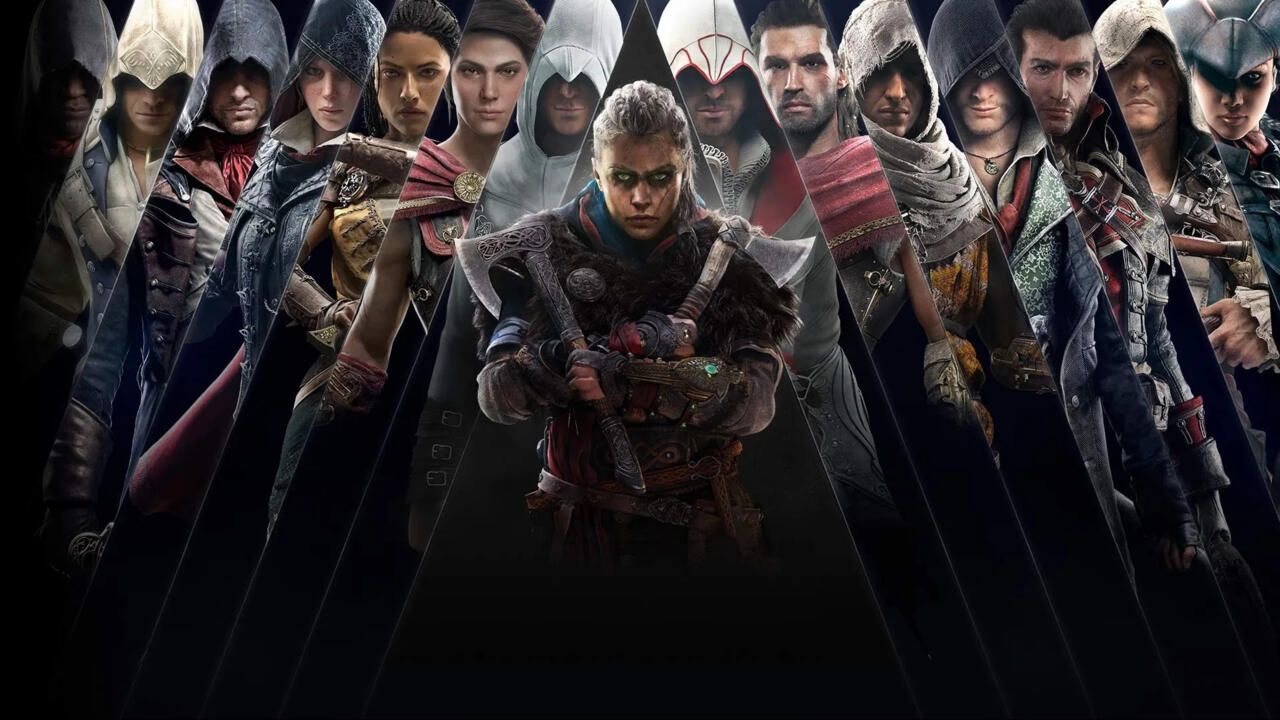 Ubisoft has officially revealed Assassin's Creed Infinity, a new platform and hub for Assassin's Creed games. It has also revealed the first two games that will be part of Infinity: one that will follow the life of a Shinobi in feudal Japan, and another being directed by Watch Dogs: Legion director Clint Hocking.
Vice president executive producer of Assassin's Creed, Marc-Alexis Côté, explained that "Infinity is not a game, per-se. It's going to be the single-entry point for our fans into the Assassin's Creed franchise into the future. Infinity is going to be a hub that will unite all our different experiences and our players together in meaningful ways."
That hub will be a place where different games will exist, and that appears to start with Assassin's Creed Codename Red.
Assassin's Creed Codename Red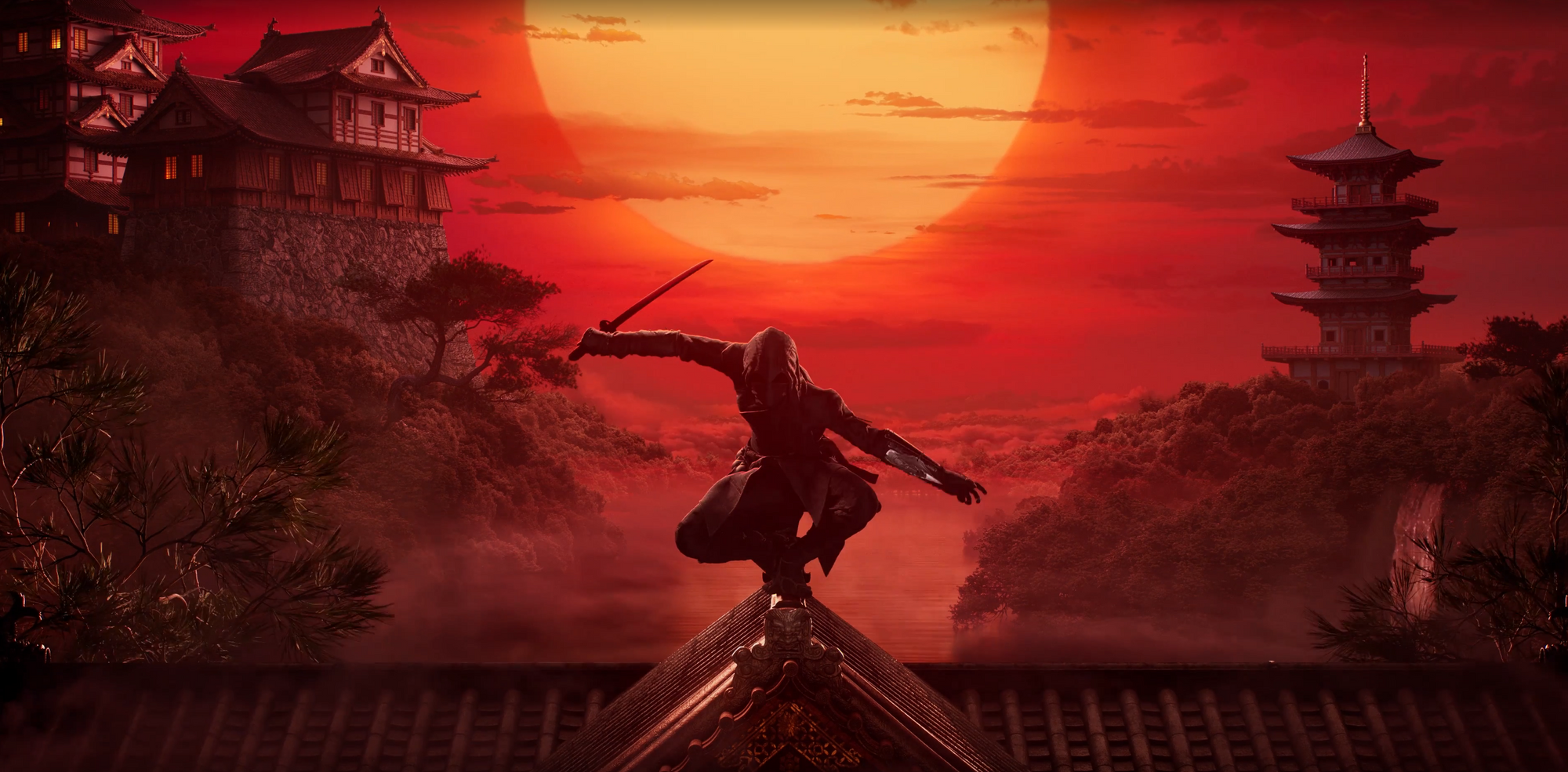 Described by Ubisoft as being the "next premium flagship title and the future of our open-world RPG games", Codename Red is set in feudal Japan, a historical period frequently requested by fans. A very brief trailer showed off a Shinobi jumping onto a pitched roof and then unsheathing their hidden blade, but that's all that has been shown so far.
Assassin's Creed Codename Hex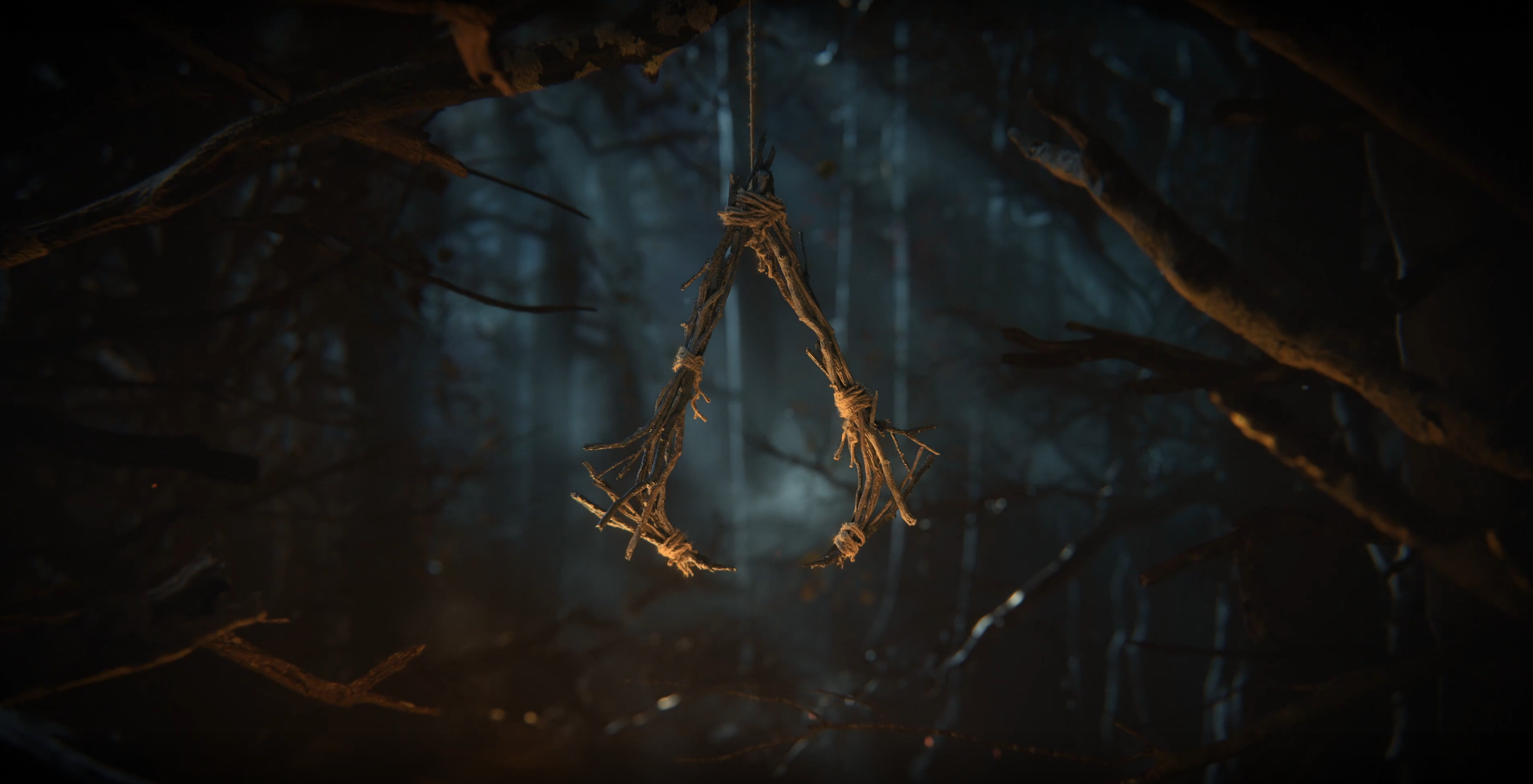 While not much was revealed about the second game, Assassin's Creed Codename Hex, it was revealed that it will be "a very different type of Assassin's Creed game" and may feature witchcraft.
Assassin's Creed Codename Jade
Not to be left out of the mobile gaming announcements made, (The Division Resurgence, Rainbow Six Mobile) Assassin's Creed will also be coming to mobile devices in the form of Codename Jade.
Codename Jade will be the first-ever installment set in ancient China, and the first of the open-world series entry made for mobile devices. It'll use touch screen controls to enable all the hay-bale-diving and stealth kills that makes an AC game.
None of the three in development games have any release date information yet.
---
The Assassin's Creed 2022 Showcase
The Complete Assassin's Creed 2022 Showcase, which made up half an hour of the 2022 Ubisoft Forward event, can be watched online on the Official Ubisoft YouTube channel.
And a developer deep dive of the Mirage trailer.
---