Beautiful Desolation launching in 2020 — an interview with The Brotherhood
We interview Nicholas Bischoff from The Brotherhood as they get ready to release Beautiful Desolation after 3+ years in development.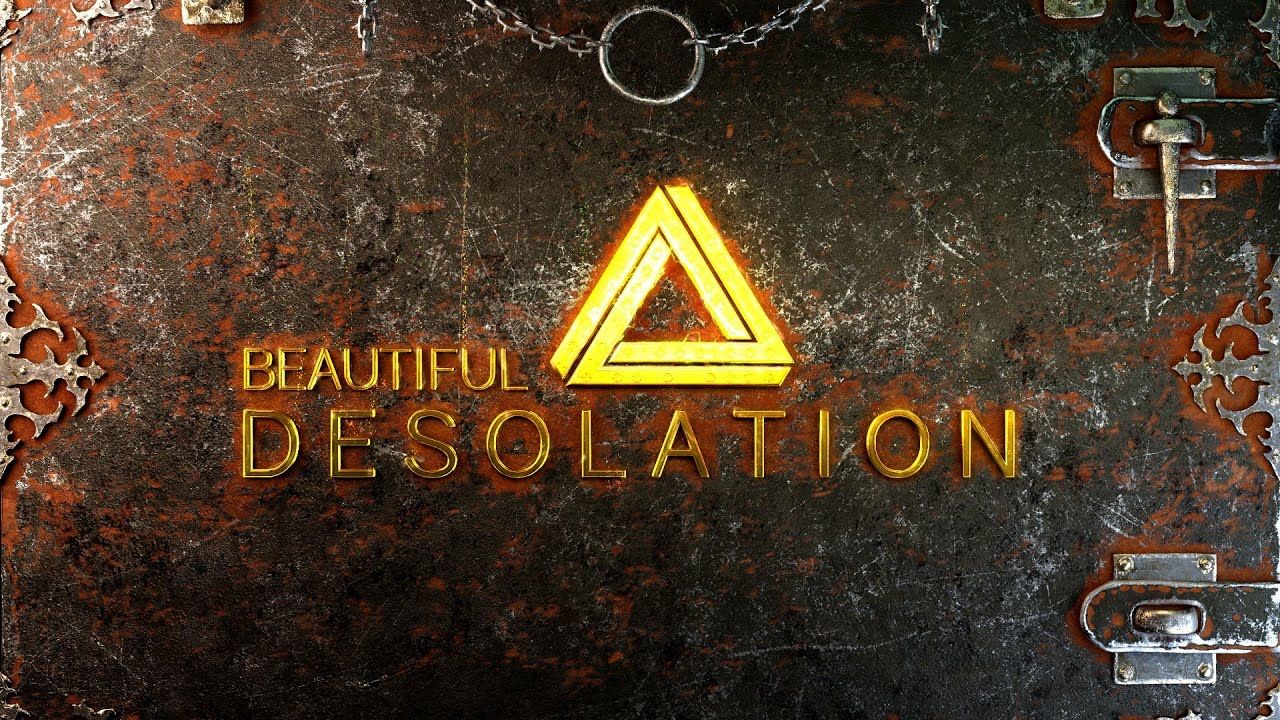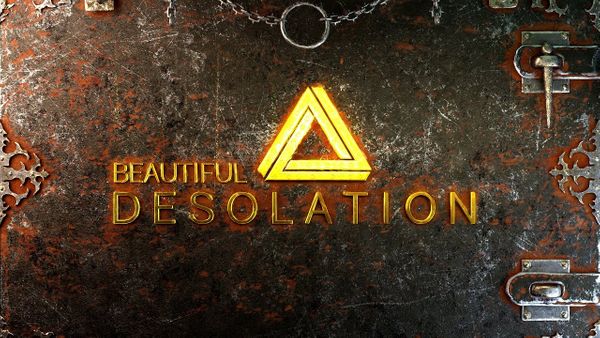 After roughly four years in development and three years after a successful Kickstarter, The Brotherhood is getting ready to launch Beautiful Desolation.
Officially, Beautiful Desolation has been in development since February 2017 when its Kickstarter ended with $138,457 pledged. The Brotherhood's goal was to raise $120,000.
However, the Bischoff brothers posted about the game on the Make Games SA forums as early as September 2016. The post contained a video, animated GIFs, and still images to showcase the visual aesthetic they were going for with Beautiful Desolation.
The cinematic they released with their Kickstarter campaign contained a few nods to South Africa. This included a scene showing warships in the bay in front of Table Mountain, and a rifle with the word "Knobkierie" written on it.
Beautiful Desolation is set for release in "Early 2020" on its Steam page, while GOG has it listed as "Coming soon".
Nicholas Bischoff, who is half of the brotherly team that heads-up the studio, told Most Epic Win that they will have a firm release date in the next few weeks. He said that they are waiting on feedback from beta players to ensure the game's release is smooth and bug free.
At The Brotherhood, Nic handles the programming and his brother, Christoper, handles the art.
For the music in Beautiful Desolation, the two brothers roped in Australian composer and sound designer Mick Gordon. Gordon has composed music for Doom, Prey, and Wolfenstein II: The New Colossus. Most recently, he provided additional music support for Borderlands 3.
In addition to working on Beautiful Desolation these past three years, the brothers have been helping Brian Fargo at inXile Entertainment with the visuals of Wasteland 3 since 2016. Wasteland 3 is slated to launch on 19 May 2020.
The team recently released a new trailer and a fresh set of screenshots from Beautiful Desolation as they gear up for release.
---
The Interview
We interviewed The Brotherhood's programmer, Nic Bischoff, over e-mail. We talked about their influences, the use of South African languages, whether there will be a branching storyline and, of course, when the game will be out.
Most Epic Win: How is development on Beautiful Desolation progressing? Will you make your "Early 2020" release date?
Nic Bischoff: We hope! We are waiting for feedback from our Beta players, to ensure the full game release is smooth and bug free.
Can you give a more specific release window than "Early 2020"?
Not at this moment, but we will have a firm release date in the next coming weeks.
The language in the trailer sounds like Zulu (I caught "manje" and "hlaba"). Is it Zulu?
Yes! Mackson Maluleka, our consultant, used his beautiful voice for the trailer. He did it in Xhosa, Zulu and Tsonga but we thought Zulu best portrayed the emotion we wanted to achieve in the trailer.
Will other South African and/or African languages feature in the game?
Our leads both have South African accents, and a large portion of our voice actors were local. We tried to use as many local talents as possible. But you'll also be in store for several 'made up' languages featured in Beautiful Desolation – which each have selected words from different languages and dialects.
Are you considering full translations into local (and other) languages?
Beautiful Desolation will be launching in English, German, French and Russian. We would love to translate into even more languages but the cost per translation is very high – especially as there are 75,000 words in the game and most of it is voiced. Although, we have made the process to create any future custom translations easy.
The trailer mentions choosing between peace and bloody warfare. Does this mean a branching storyline with multiple endings?
You have a keen eye! I don't want to spoil anything but you are on the right track.
Can you give us a rough idea of the extent of the impact of choices in the game? For example, how many endings do you currently have?
The conversations and how you treat the characters you encounter definitely matters! It has an emotional impact on the way the story plays out, how you bond with your companions – and ripples through the game.
Is Beautiful Desolation a pure adventure game, or does it have RPG mechanics?
Beautiful Desolation is a classic adventure game, with a unique twist on the genre. We do not have stats, so it isn't a traditional RPG.
(Giving away my age here, but) From the new trailer, I'm getting Planescape: Torment mixed with Fallout 1/2 vibes. The combat scene reminds me of games like Septerra Core. What were your influences for Beautiful Desolation in terms of the art style, sound design, story, and game mechanics?
We played all of the games you mentioned! And admittedly, I think a little of each has rubbed off on us. Chris and I had the opportunity to work on the new Wasteland and I think this inspired us to see a post-apocalyptic world differently to how games in the genre have been portrayed in the past. A large influence on the base mechanics for Beautiful Desolation was Star Control 2.
The story itself is simple - we chose to tell a character-based story about two brothers and a robot dog, flung into a strange world. They need to deal with the demons of their past and forge a way home.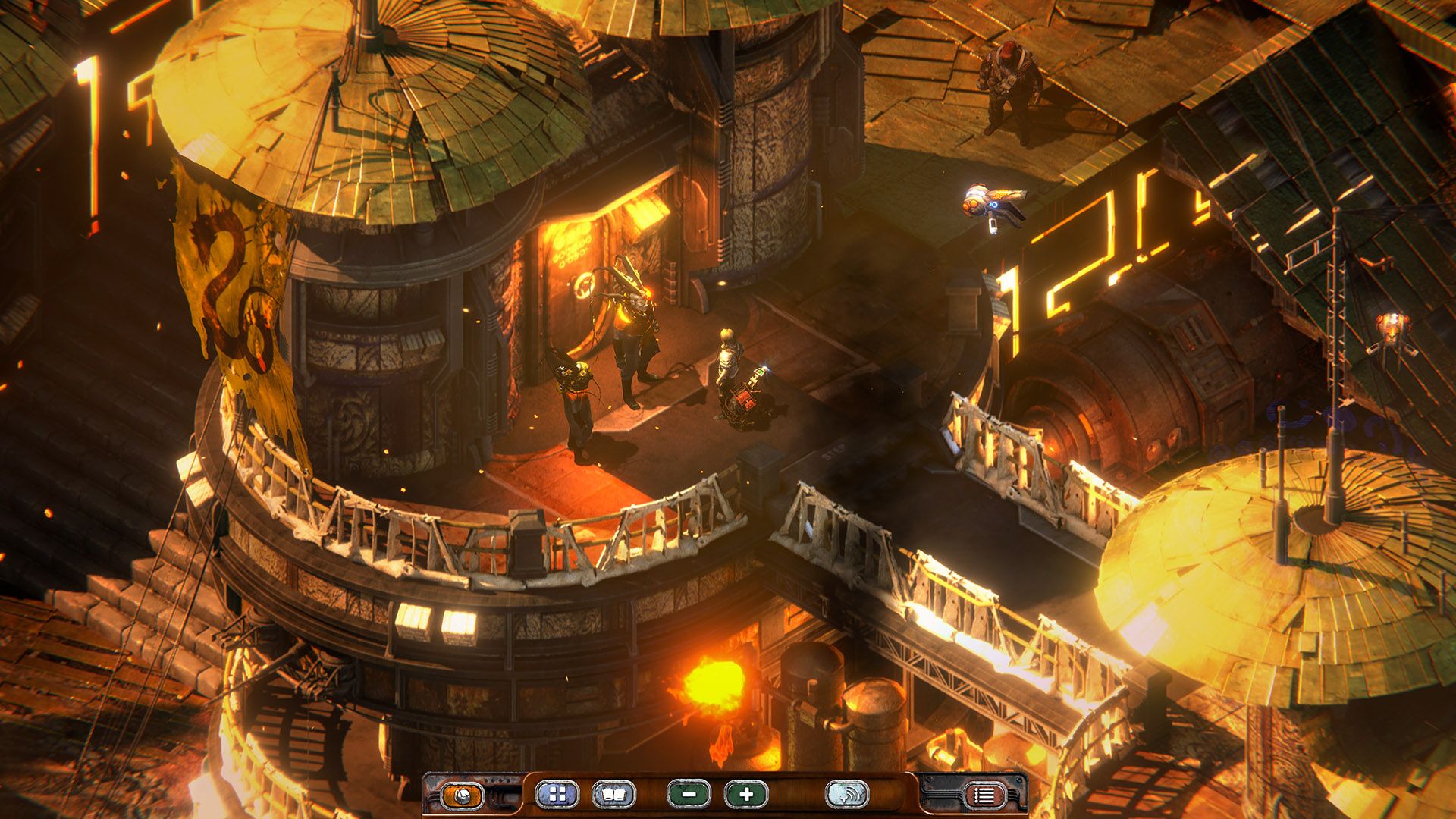 ---
The Story
Based on the first cinematic posted on Kickstarter, Beautiful Desolation takes place in an alternate history South Africa.
In the 1980s, on a slow Tuesday afternoon, a structure called the Penrose appeared over Cape Point.
The Penrose is an object of untold technological abundance that advanced civilisation on all frontiers. Hunger and disease were eradicated, energy was mastered, and mortality was conquered. For a fleeting moment, mankind forgot about its differences and progressed as one.
But peace would be short-lived.
Humanity would wage war… and desolation would ensue.
From the official blurb:
Mark, a man out of time, searches for his lost brother Don, in a far-flung futuristic era ruled by highly advanced technologies which are both revered and reviled.

Your surroundings hold echoes of a desolate past, and glimpses of a dark future that has yet to be written by your actions. Be prepared to face many tough choices that will shape this land long after you complete your journey.

The inhabitants of this world will help and hinder you, as you make new discoveries and navigate the spectacular African-inspired landscape. Negotiate your passage with local leaders, healers and warriors, or find yourself embroiled in a battle against nanite swarms, enormous scorpions and rocket-equipped robots.

From thriving villages to crumbling cities, petrified forests and bone-dry ocean beds, this strange new world holds a multitude of terrains to uncover, beautifully rendered in 2D isometric art.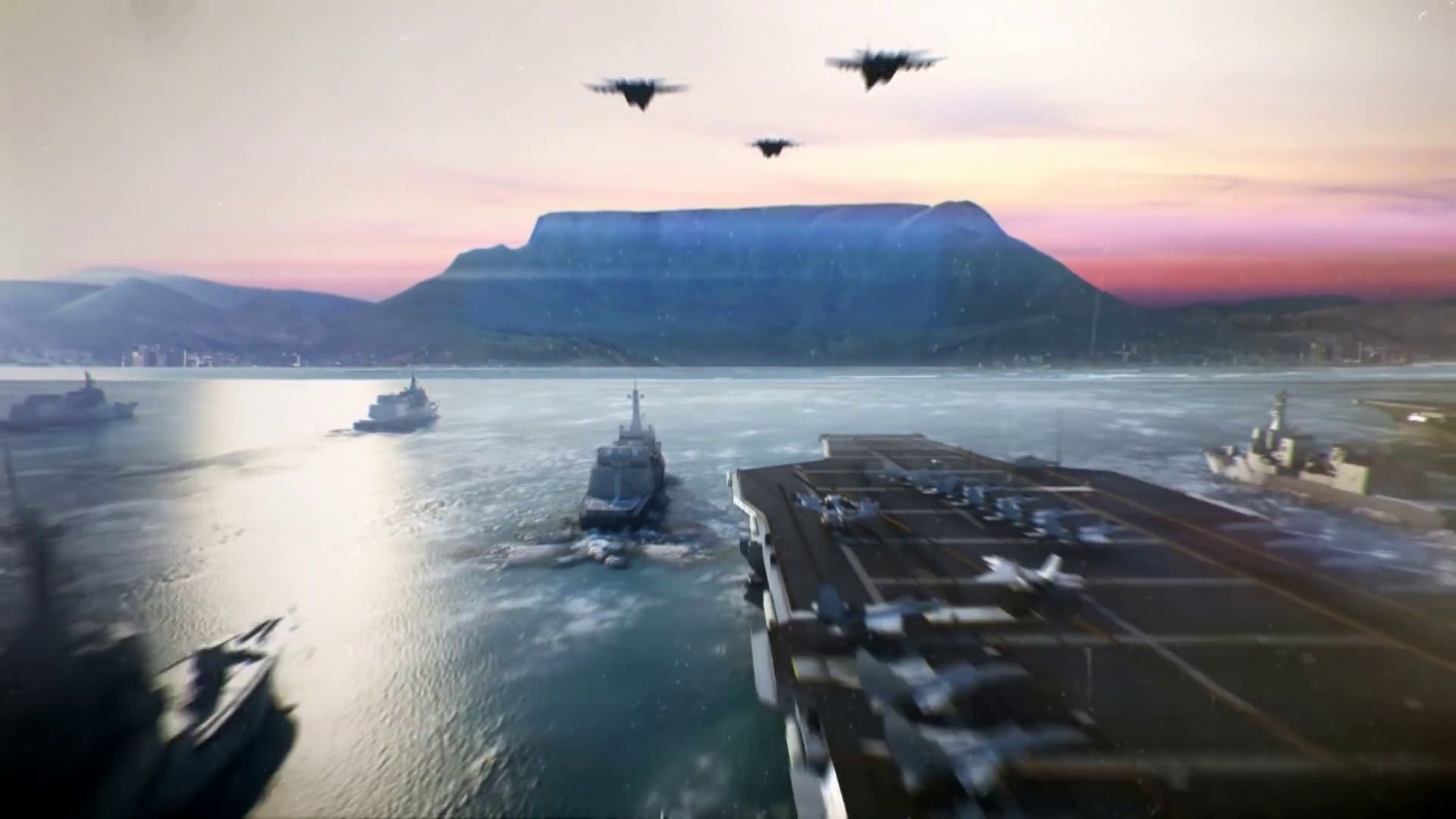 The Kickstarter
Beautiful Desolation raised $138,457 in pledges on a Kickstarter. The campaign launched on 24 January 2017 and ended on 18 February, with the game's original estimated release date given as October 2019. The release date was firmed up as December 2019, and then pushed out to February 2020.
The Brotherhood has been communicating regularly with backers for the past three years, with 39 updates posted just on their Kickstarter page. Here is their most recent post from 3 Feburary 2020:
These extra two months grace from our planned release date has resulted in a huge amount of additional content and polish. We know it will be well worth it! Thank you for your patience.

We are aiming for an end of February launch (isn't that exciting?!), although this entirely depends on any show-stopping bugs that may pop up. Rest assured though, we've already had our internal testers complete the game - and are personally testing it to the limits in studio.
The Pricing
The Brotherhood has announced standard and deluxe editions for the game.
In US dollar terms, the standard edition of Beautiful Desolation will sell for $19.99. The deluxe edition includes Mick Gordon's soundtrack, an art book, and wallpapers for $29.99.
For those who earn South African rand, the localised pricing on Steam will probably work out cheaper than on GOG.