We all know Blizzcon is around the corner and we have been waiting to see what will happen at the event this year with all the drama that Blizzard has been through the last few months (well years if we take into account the drama of last year's Diablo Immortal reveal. . . )
Blizzard has been relatively quiet thus far though, except for a "leak" about some artwork for Diablo 4. There are a lot of rumours that are floating about, such as Overwatch 2, Diablo 2 Remaster, a new Warcraft expansion and others, and Blizzard is feeding into that frenzy with their schedule.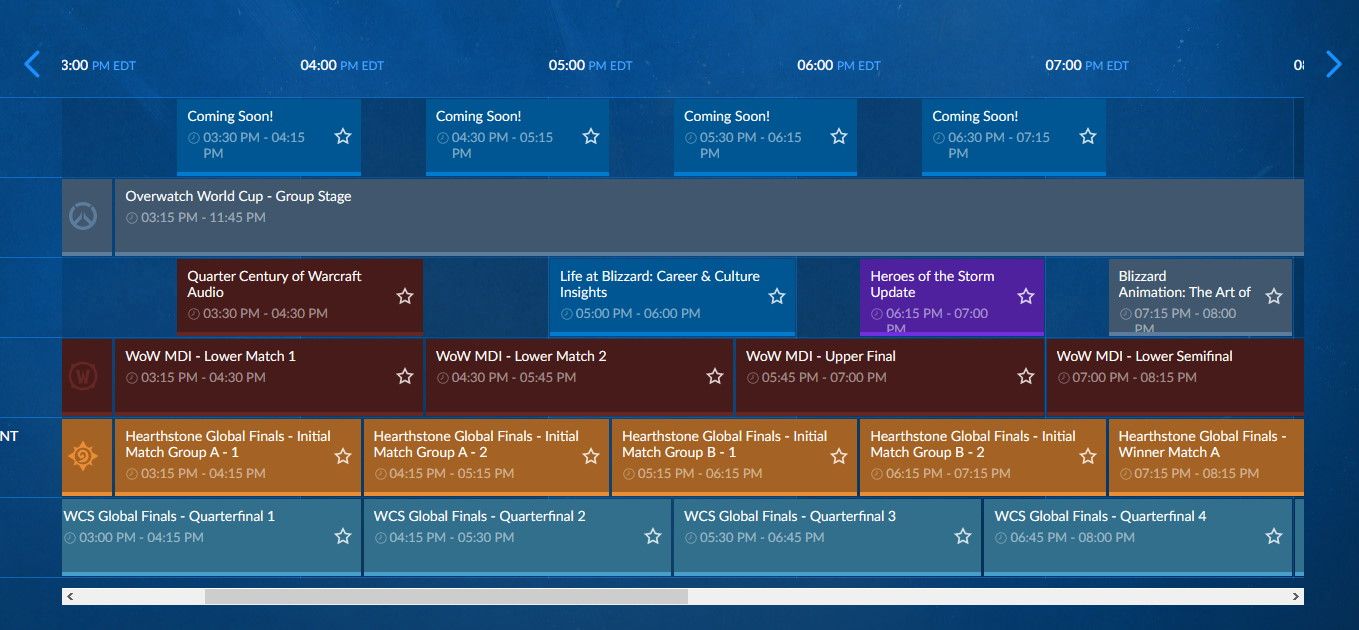 As you can see on the opening day there are 4 blocks of time scheduled with just coming soon in the schedule.
The rest of the schedule is up on their site here.
Event details are as follows:
BlizzCon 2019 · Anaheim Convention Center
Welcome to the most epic family reunion on the planet. BlizzCon is a place where friendships are forged, heroes come to life, and the most passionate community in the world takes center stage. Get ready for a weekend filled with camaraderie, cosplay, competition, and geeking out over all things gaming. We can't wait to welcome you back home.
---
BlizzCon 2019 Show dates & hours:
Pregame Festivities: Thursday, October 31, 9 a.m. - 5 p.m. PDT
Night at the Faire: Thursday, October 31. 4 p.m. - 8 p.m. PDT (Benefit Dinner and Portal Pass holders only)
BlizzCon Benefit Dinner: Thursday, October 31. 7 p.m. - 11 p.m. PDT
BlizzCon Store: Thurs: 9 a.m. - 9 p.m. PDT / Fri & Sat: 8 a.m. - 10 p.m PDT
Main Event:
Friday, November 1. 9:30 a.m. - 10 p.m. PDT
Saturday, November 2. 9:30 a.m. - 10 p.m. PDT
I am curious to see how this event plays out and am secretly hopeful for a Diablo 4 announcement.