So CAPCOM is releasing their own big console, so pretty, so expensive, pricing at 229.99 Euros (approximately R3,633.21 at current exchange rates excl. shipping).

The blurb on their site states:
Are you ready for authentic arcade feeling in your home? The Capcom Home Arcade comes loaded with 16 classic Capcom Arcade titles and offers a true arcade experience thanks to competition class Sanwa JLF-TP-8YT sticks and OBSF buttons. You just have to connect it to your display of choice through HDMI and power it up via Micro-USB and you're good to go! No matter if you want to battle for highscores, play together or compete with each other - Thanks to the onboard WiFi, you're connected to a worldwide High Score Leaderboard and can check how you match up against other players across the globe.
From their website:
Emblazoned with Capcom's iconic duotone logo the Capcom Home Arcade delivers a classic single and multiplayer arcade gaming experience.Featuring 16 of the best Capcom titles from the golden-age of arcade gaming, the two full-size premium stick and button configurations allow these games to be played the way they were meant to be played.
Featuring a pair of competition class Sanwa JLF-TP-8YT sticks with 8-way GT-Y directional gates and OBSF buttons for the finest precision, response times and durability.The 16 pre-installed games are from the original Capcom CPS1 and CPS2 arcade ROMs with emulation provided by FB Alpha, delivering an authentic & accurate arcade experience exclusively for the Capcom Home Arcade. Break some high scores in single player, team up with a friend in co-op multiplayer or destroy them in a head-to-head battle. Then upload your best scores via the Capcom Home Arcade's onboard WiFi to a Worldwide High Score Leaderboard to see how you match up against other players across the globe.
As stated the console will come preinstalled with 16 classic games.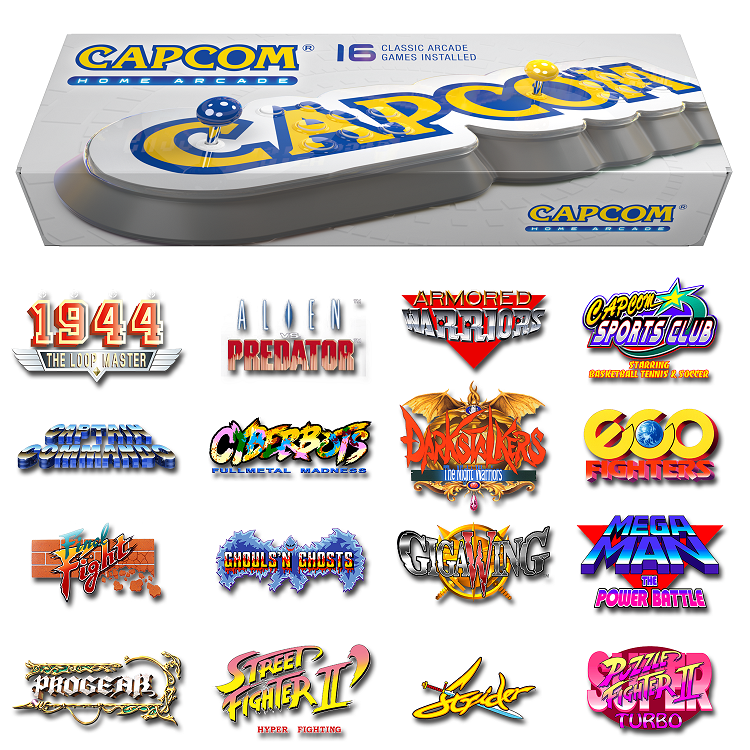 How it will work is simple plug and play, just connect the supplied HDMI cable from your Capcom Home Arcade to your TV, and the supplied USB cable to a USB power supply and turn on.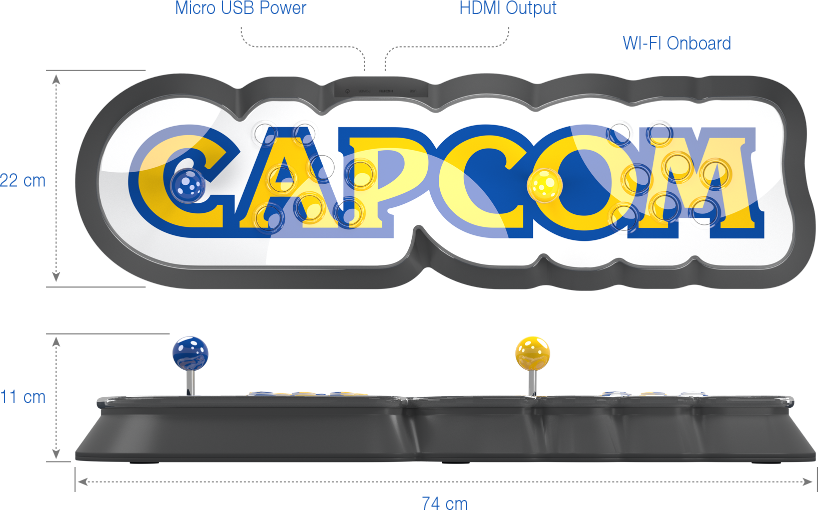 For now you can pre-order the console on their store, the official release date is 25 October 2019.