Cyberpunk 2077 E3 trailer had a secret message for die-hard fans
CD Projek Red, the division of game publisher CD Projekt which brought us The Witcher series and, has finally broken its silence.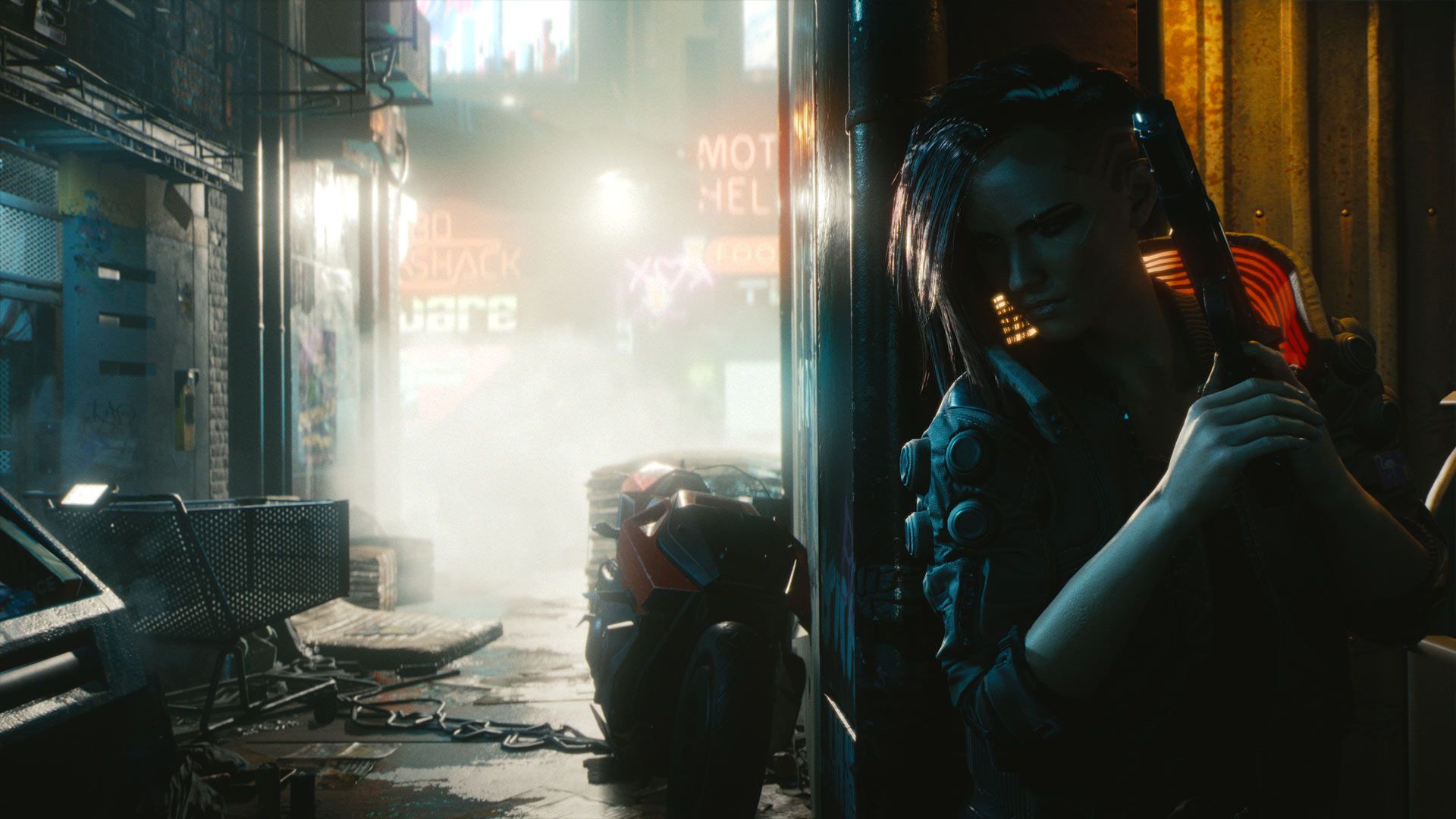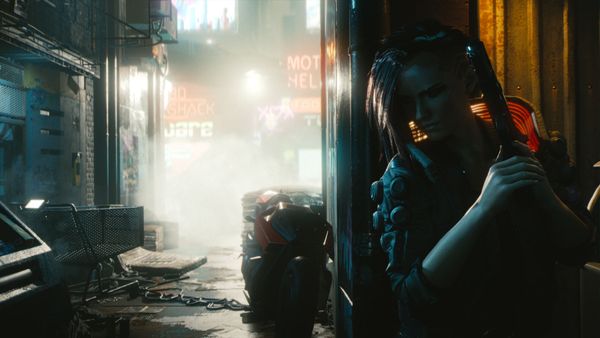 No matter how you slice it, five years is a long time to wait for a teaser trailer. Cyberpunk 2077 is going to be one of those games with a dedicated spot in listicles. You know the drill: 21 games that took the longest to make, 7 games that lived up to the hype, 99 games that were killed by their own hype.
CD Projekt Red, the division of game publisher CD Projekt which brought us The Witcher series and GOG.com, has finally broken its silence around Cyberpunk 2077.
First announced in May 2012, with a teaser released in January 2013, Cyberpunk is the kind of game that fans said they were looking forward to without knowing anything about it.
All we knew is that it will be a cyberpunk-themed role-playing game by CD Projekt Red. That was enough.
Finally, after The Witcher 3 and its expansions released (and raked in awards), CD Projekt Red was ready to start talking about its next project again, starting with a publicity stunt during Microsoft's E3 press conference.
The Master Chief of Xbox, Phil Spencer, was winding down the event with a heartfelt speech about how there are worlds to be saved and heroes to be made. As he uttered words "Thanks, have a great even..." the stage lighting glitched and a blue screen of death (well played, CDPR!) appeared on screen.
Cyberpunk 2077 was not the first hacker-themed game to be announced this way, and it sure as a hard drive crash won't be the last, but it was still impressive as all hell. (You can check it out at around the 1:34:00 mark in the video linked above. The trailer itself is embedded at the end of the article.)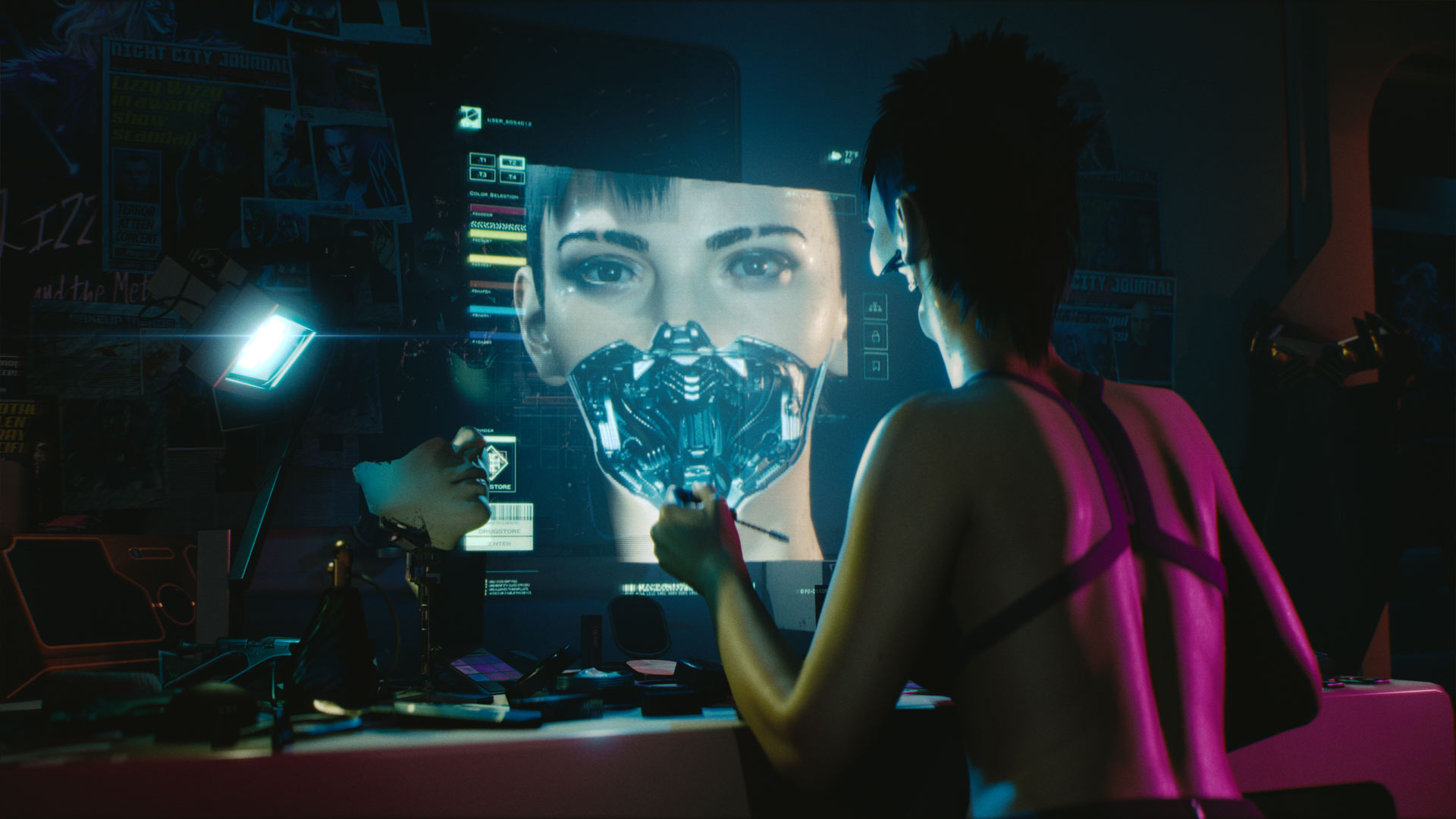 Hiding in plain sight
Unfortunately, the trailer didn't say much. It's been analysed to death, of course, but aside from confirming Cyberpunk for console thanks to its debut during an Xbox event, and some details about the setting and capabilities of the game engine, CD Projekt didn't reveal much with the video.
It did point to a Cyberpunk 2077 website, but there wasn't much there either. (Hang on, I just thought of checking out the source code of the website... 10 minutes later... Nope, I don't see anything obvious in the HTML source.)
The Microsoft press release issued after the event didn't give us much to go on either:
Cyberpunk 2077 is a narrative-driven, open world RPG set in the most vibrant and dangerous metropolis of the future—Night City. You play as V, a hired gun on the rise, who just got their first serious contract. In a world of cyber-enhanced street warriors, tech-savvy netrunners and corporate lifehackers, today is your first step to becoming an urban legend.
However, for the die-hard fan who is scrutinising every frame for a whiff of what CD Projekt Red has planned, there was more. Hidden in two frames of the trailer was a message from the developer, which is reproduced in full under the video below (thanks to Polygon for doing the heavy lifting).
For those who skipped down to see if there were bullet points, may you not leave disappointed:
CD Projekt is sorry for going dark on Cyberpunk 2077.
They were focusing on The Witcher 3 and its expansions before returning their attention to Cyberpunk.
No launch date — "It's still not the time to confirm anything."
Expect the same kind of expansion and DLC as delivered for The Witcher 3.
DRM-free on PC.
No microtransactions.
No talk of multiplayer.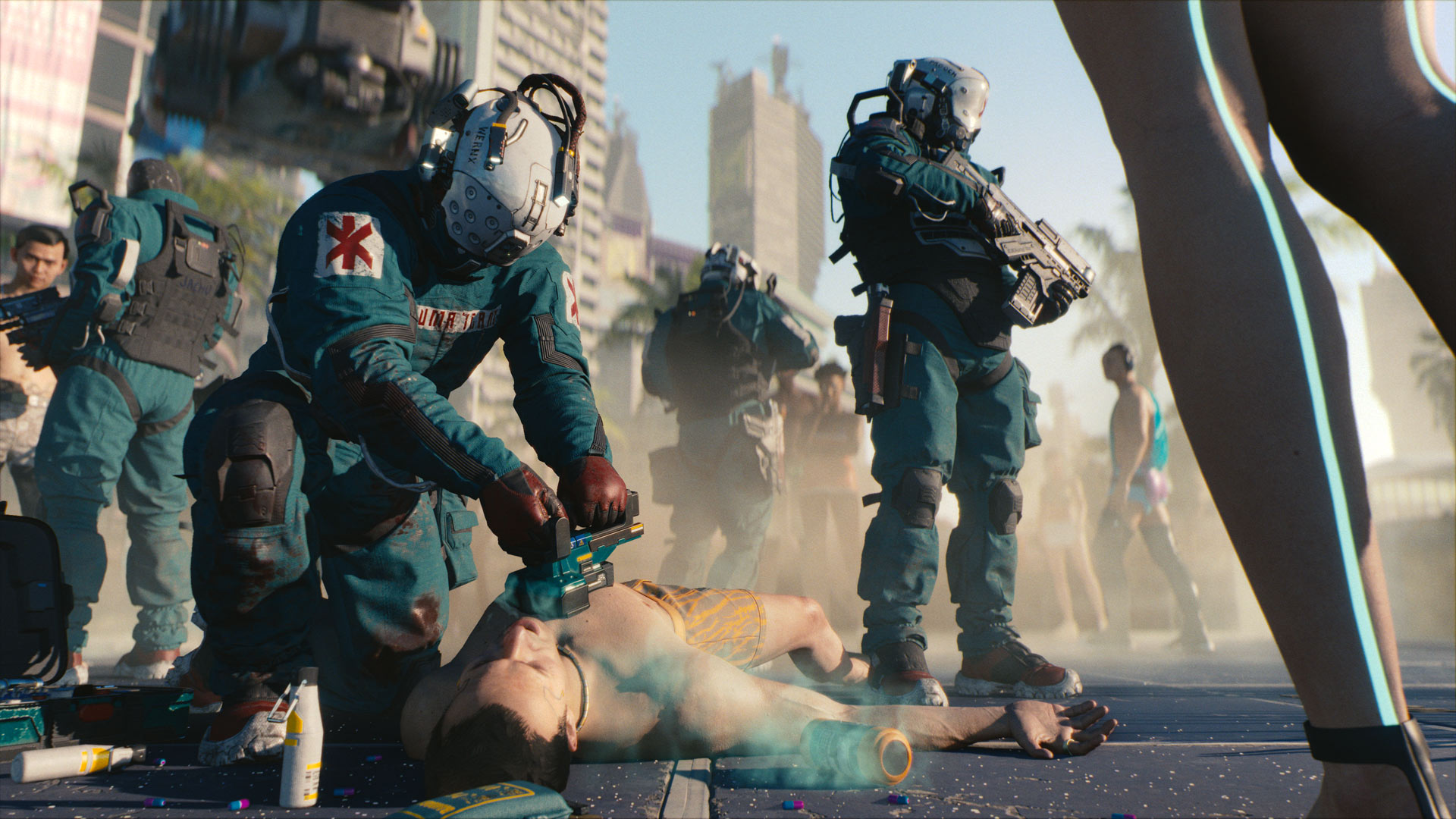 No multiplayer?
It is interesting to note that between the original announcement of Cyberpunk 2077 and the second trailer, CD Projekt appears to have abandoned plans to include a multiplayer aspect in the game.
Last year there were brief concerns after CD Projekt CEO Adam Kiciński said in an interview with Polish investment site Strefa Inwestorow that he wanted Cyberpunk 2077 to be "commercially even more significant" for the company than The Witcher 3.
While he said that for a game to be viable long-term it must have an online component, the possibility of multiplayer in Cyberpunk wasn't the main worry. The concerns were that CD Projekt was considering monetisation options like microtransactions, or perhaps (shudder) loot boxes.
CD Projekt Red's Twitter account quickly assuaged fears with the following hard-hitting statement:
"Worry not. When thinking CP2077, think nothing less than TW3 — huge single player, open world, story-driven RPG. No hidden catch, you get what you pay for — no bullshit, just honest gaming like with Wild Hunt. We leave greed to others."
At the start of this year, Kiciński gave a much clearer statement to investors on a results conference webcast for the 2017 financial year:
"Even though it's going to be a very different game than The Witcher 3 with no predefined character, a futuristic world... the product character: it's going to be just the same as The Witcher 3 — namely a single-player game purchased for a one-off fee."
Whether multiplayer has been completely dropped from Cyberpunk 2077 remains to be seen.
It is entirely possible that CD Projekt Red saw the consternation it was creating amongst its fans, and decided to simplify its messaging for the re-unveiling of the game. Nothing stops it from pulling a "One More Thing" once it sees that the fans are comfortable that they will be getting the story-first cyberpunk RPG they crave.
It's been over 2077 days since we announced our plan to develop Cyberpunk 2077. We released a CGI trailer, gave some interviews and... went dark. Normal procedure for these kinds of things — you announce a game and then shut up, roll up your sleeves and get to work. We wanted to give you the Witcher 3 and both expansions first, which is why this period of staying silent was longer than we planned. Sorry for that.

As soon as we concluded work on Blood and Wine, we were able to go full speed ahead with CP2077's pre-production. But we chose to remain silent. Why? At some point we made a decision to resume talking about the game when we have something to show. Something meaningful and substantial. This is because we do realize you've been impatiently waiting for a very long time, and we wouldn't like anyone to feel that we're taking this for granted. On the contrary — it gives us a lot of extra motivation. The hype is real, so the sweat and tears need to be real, too :)

But to the point. Today is the day. If you're seeing this, it means you saw the trailer — our vision for Cyberpunk, an alternative version of the future where America is in pieces, megacorporations control all aspects of civilized life, and gangs rule the rest. And, while this world is full of adrenaline, don't let the car chases and guns mislead you. Cyberpunk 2077 is a true single player, story-driven RPG. You'll be able to create your own character and... well, you'll get to know the rest from what show at our booth at E3. Be on the lookout for the previews!

Before we finish, you probably have some questions,

1. When?

When we told you we would only release the game when it's ready, we meant it. We're definitely much closer to a release date than we were back then ;) but it's still not the time to confirm anything, so patience is still required. Quality is the only thing that drives us. It's the beauty of being an independent studio and your own publisher.

2. How big?

Seriously big, but... to be honest, we have no bloody clue at this point in time. Once we put it all together, we will openly tell you what you can expect. And we promise we'll do this before we start talking about pre-orders or ask anything of you.

3. Free DLC/Expansions/DRM

Expect nothing less than you got with The Witcher 3. As for DRM, CP2077, will be 100% DRM-free on PC.

4. Microtransactions?

In a single player role-playing game? Are you nuts?

Once again, thank you for your patience. If you have a minute, do visit cyberpunk.net and share your opinion (about anything) with us. We read everything you posted we treat it very seriously.

Yours,

CD PROJEKT RED Team