Dakar Desert Rally – The Biggest Rally Racer Ever
Four years since the last Dakar Rally game, the world's toughest Rally Raid event is coming back to virtual life with Dakar Desert Rally.


It's been four or so years since the release of the last game based around the Dakar Desert Rally. Bigmoon Entertainment's Dakar 18. That game, despite being reasonably well reviewed by Steam users (it's at a Mostly Positive level at the moment), never really took off. Nor did it receive the same level of approval from the broader critics and community: on metacritic it never reached a 60% rating, while over on OpenCritic it sits on a 50% - Weak level.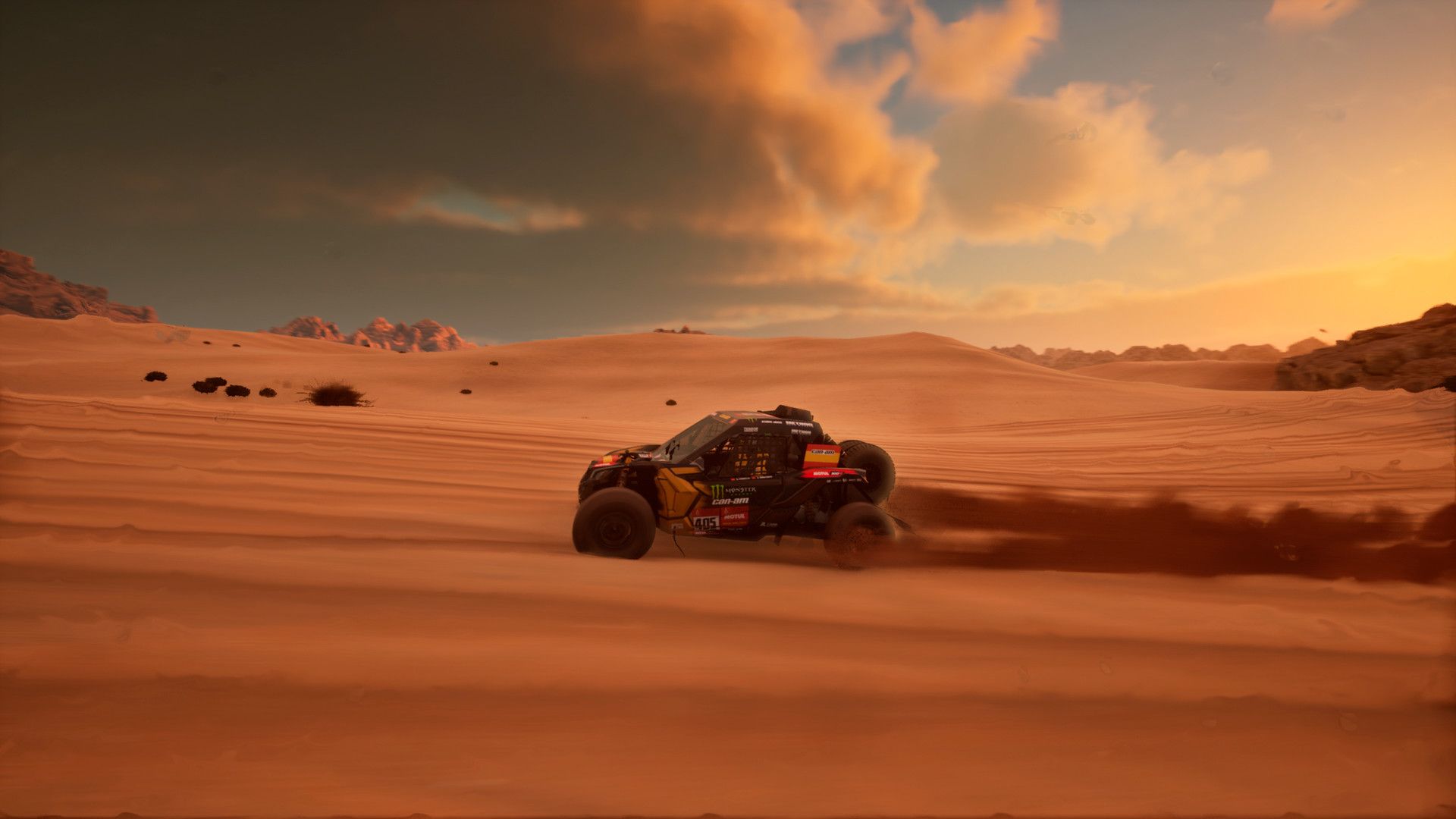 The challenge of a creating game that is a faithful simulation of the world's most demanding off road rally raid event cannot be easy. Considering that of all the notable motorsport events and series that do get games made about them, it's not surprising that prior to 2018's Dakar 18 there have been only three other games that have tried: Dakar 2: The World's Ultimate Rally which released 15 years earlier (2003) on the original Xbox, PS2, and GameCube; 2001's Paris-Dakar Rally, and Paris-Dakar Rally Special, the 1988 effort that released exclusively on Nintendo's NES Famicom.
Now, developers Saber Interactive, through their acquisition of Bigmoon (now renamed Saber Porto), the Portuguese developers who made Dakar 18 are hoping to take that experience and build on it with the upcoming release of their appropriately titled Dakar Desert Rally.
Fully licensed by ASO, the Dakar Rally organisers, and with full access to a number of licensed vehicles, Dakar Desert Rally is being pitched as "the biggest off-road rally racing adventure ever developed".
The next-generation racer will feature true off-road rally action from the official 2020-2022 Dakar Rally raids with authentic vehicles, realistic physics, dynamic seasons, and weather.
The games' launch edition will feature over 30 stages taken from the official 2022, 2021, and 2020 Dakar Rally events. These are the three editions of the event that have taken place in the desert dunes of Saudi Arabia.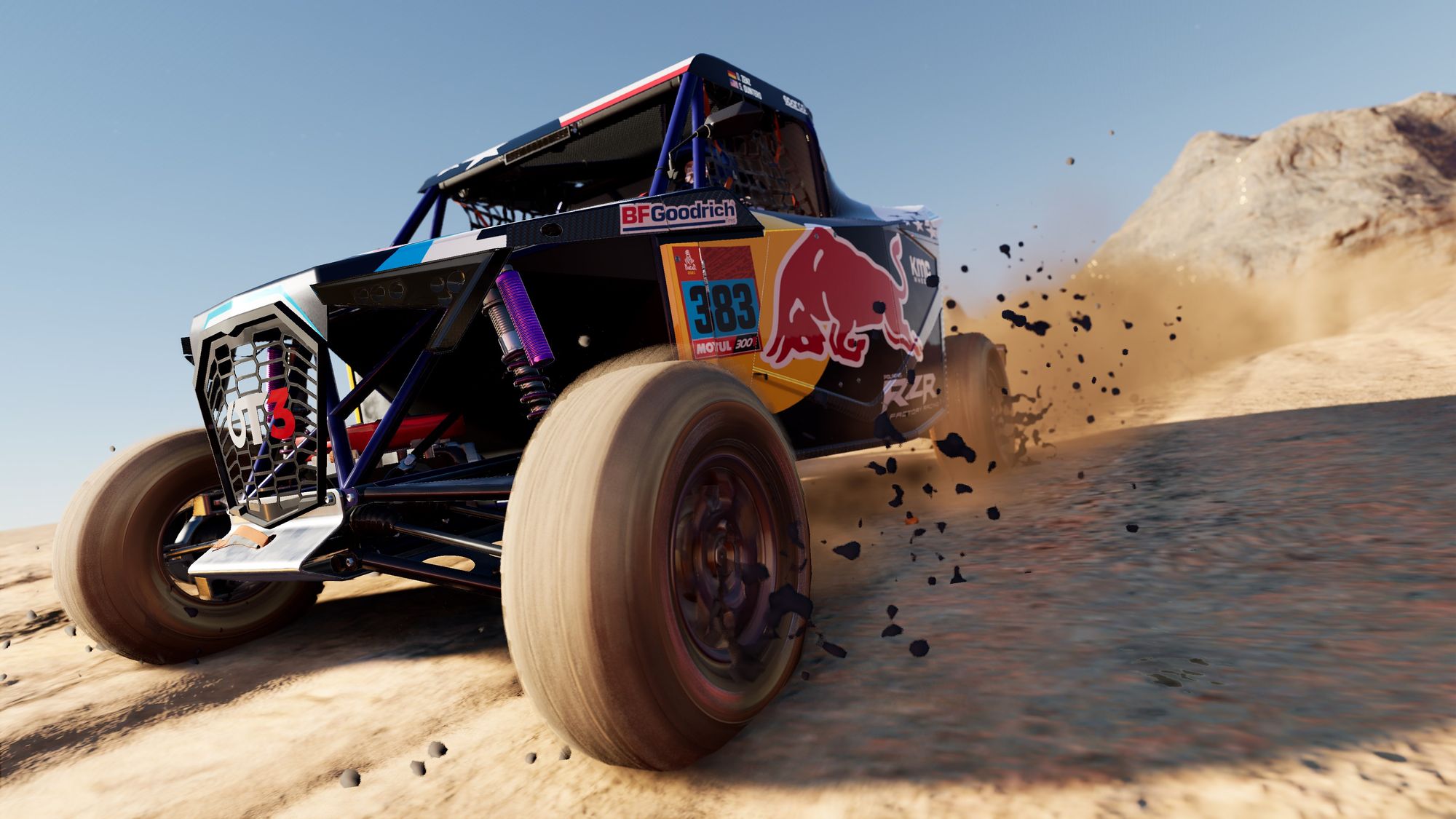 Traversing the stages will mean using Road Books inspired by the authentic Road Books from the three Dakar editions. A more comfortable form of checkpoint navigation will also be available for players wanting a less challenging game – Sport Mode features simpler and easier to use road books.
Players will be able to collect and drive over 150 licensed Dakar vehicles from 5 different categories: Cars, Bikes, Trucks, Quads, and SSVs. There's a fairly even spread of vehicles from each of the years represented, and it will be interesting to compare like for like over the years for some of the vehicles. Giniel de Villiers or Nasaar Al-Attiyah's Toyota Gazoo Racing Hiluxes, or Toby Price's KTM 450 Rally for example.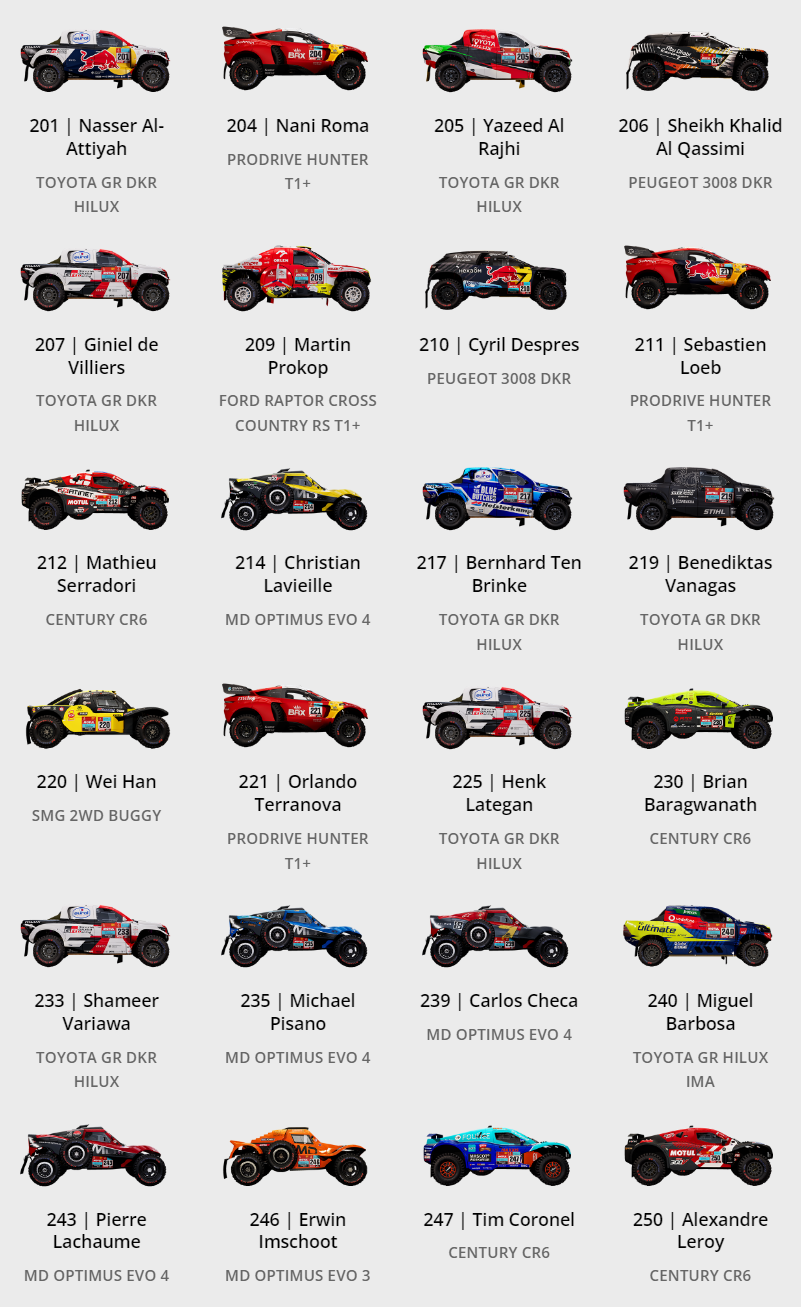 The game will offer difficulty level modes for both hardcore off-road simulation diehards and for more casual racing fans. Players will be able to compete in online multiplayer races or navigate the vast open desert stages in an offline single-player career mode. No confirmation of whether multiplayer will feature cross platform or live play, or if it will be similar to the time vs time approach taken in games like Dirt Rally, but the Gameplay Overview Trailer (above) suggests multiplayer will be involve simultaneous competitive racing and online invitations to friends.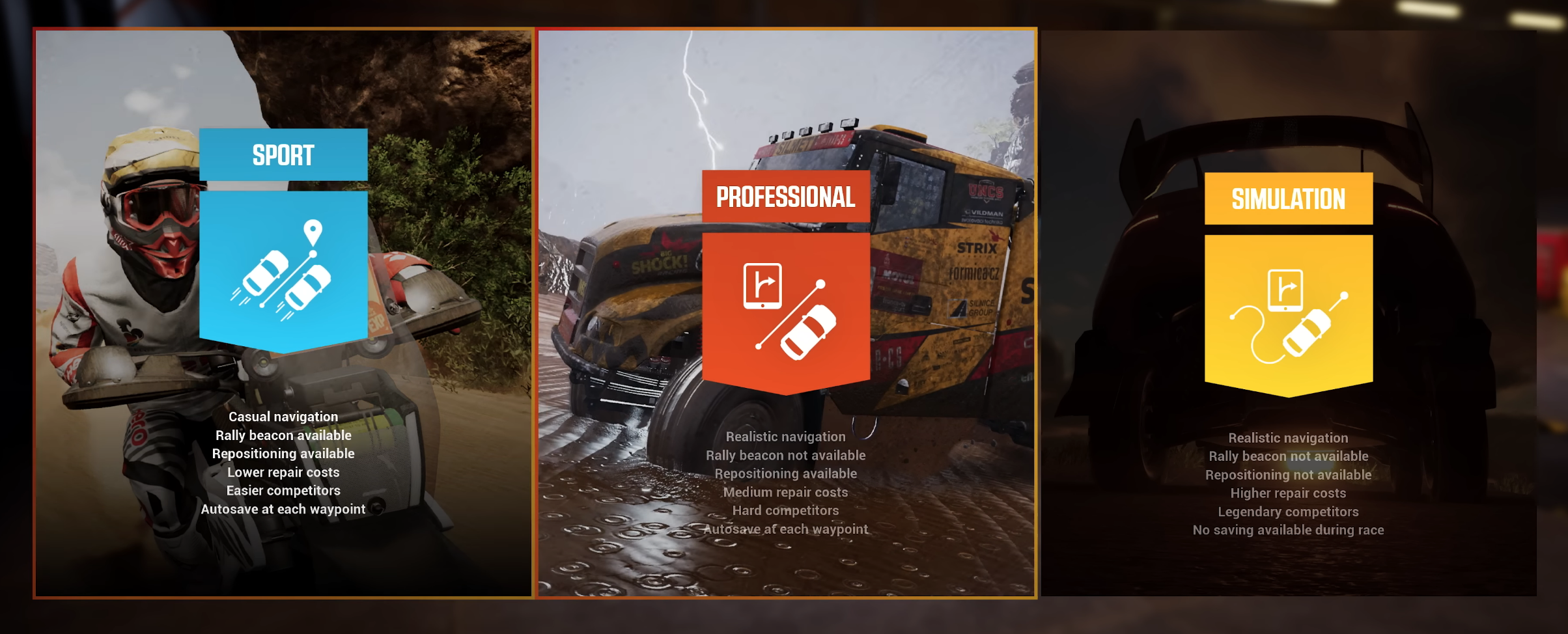 One potential issue for sim racing purists may be the somewhat limited number of gaming wheels that are shown as being supported on the game's website. Whether this is just a sample of the wheels that will be compatible with the final game or whether more will be added closer to the release remains to be confirmed.
Players will be able to play as anyone of the existing pilots or create your own team to compete in the rally. With full day and night cycles and a four seasons weather system, and a full custom stage editor, the team, vehicle, and stages can all be customised and tweaked for a truly personalised rally raid experience.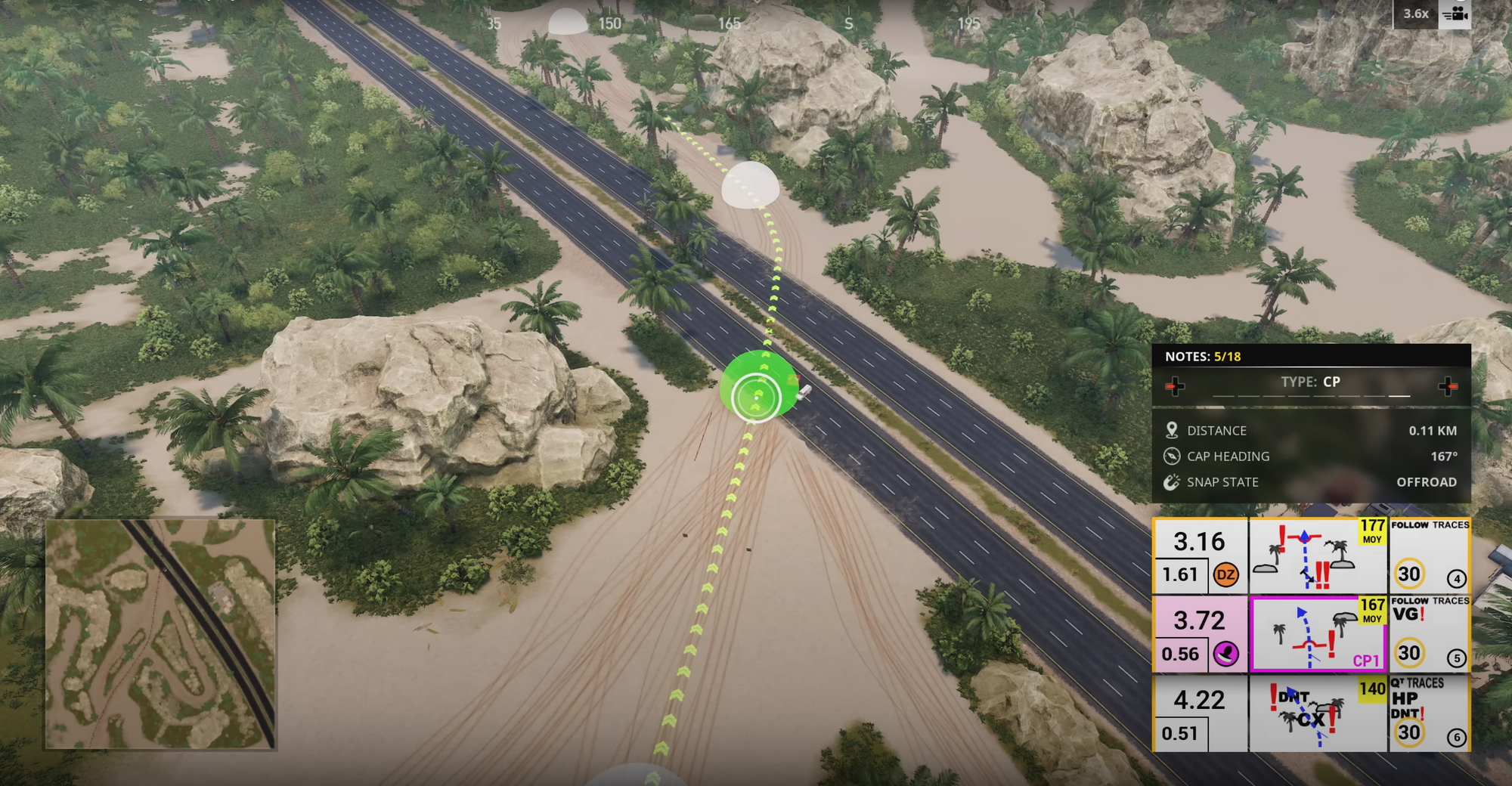 Dakar Desert Rally will be coming to PlayStation4, PlayStation 5, Xbox One, Xbox Series X|S, and Windows PC on 4 October. A Standard Edition and a Deluxe Edition can be added to Wishlists or Pre-Ordered on most store sites. (Links and pricing to follow in the Post Comments).
The Deluxe Edition of Dakar Desert Rally includes the base game and the Season Pass. The Dakar Desert Rally Season Pass includes 2 Day One vehicle unlocks (the DAF Truck Turbo-Twin and the Peugeot 405 Turbo 16) as well as 5 future DLC packs with new vehicles, a new map, and 2 new rally events.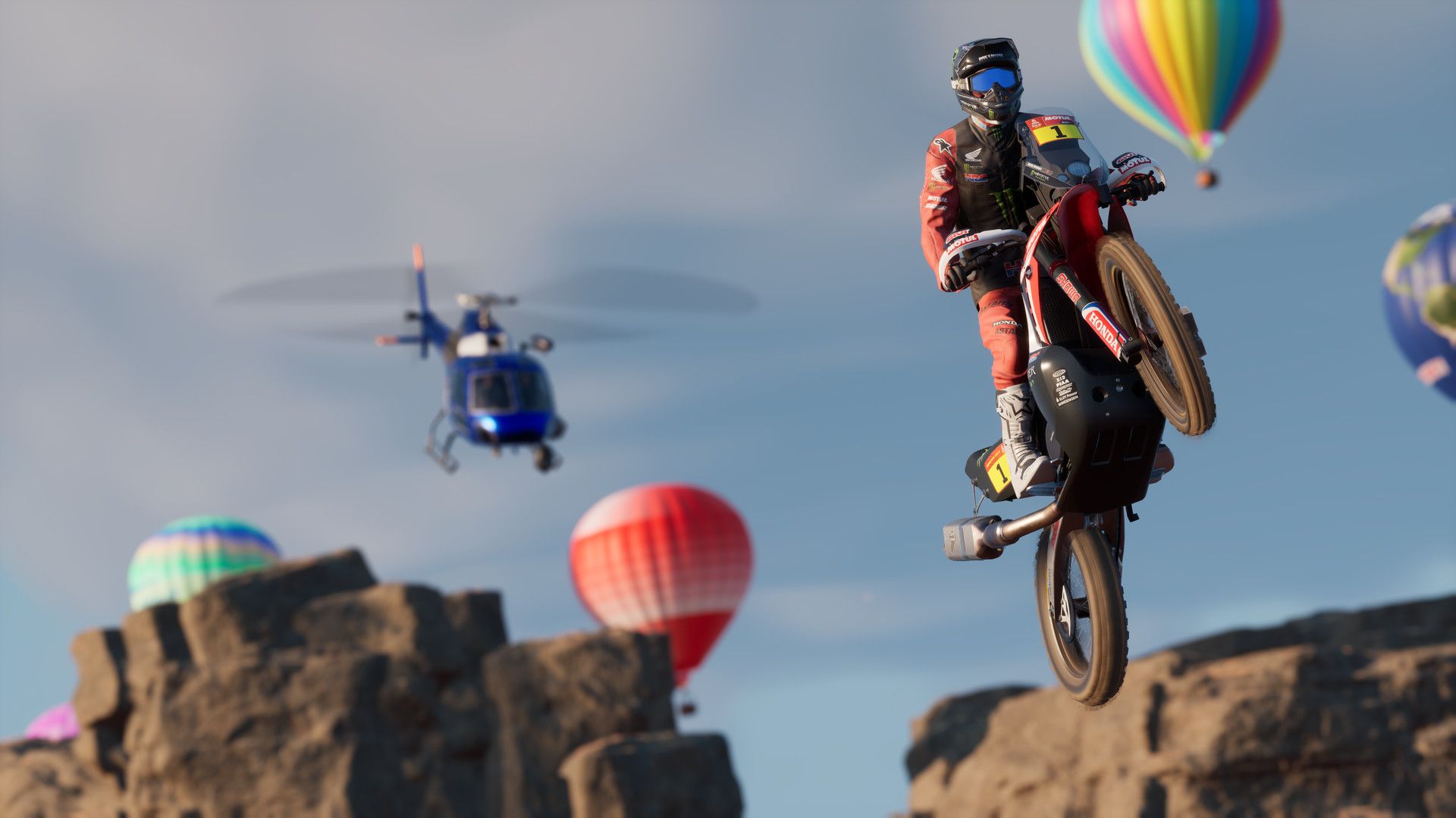 More details, visuals and information on the official site: