Dark and Darker Goes Dark
Dark and Darker Steam Store listing goes dark in the face of a legal battle.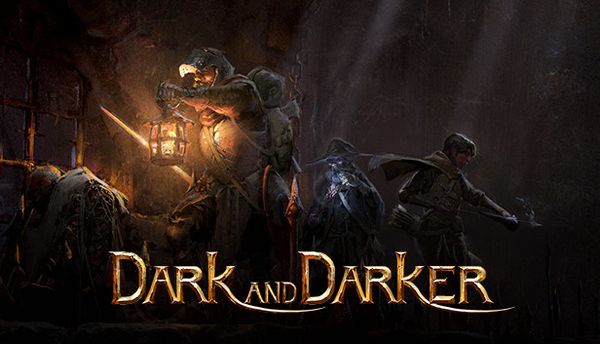 It was one of the most played demo's in the recent Steam Next Fest with up 69 000 concurrent players at its peak. Dark and Darker was a dungeon crawling take on the current hotness of player-versus-player-versus-environment (PvPvE) loot extractor games. I gave it a whirl and could understand the hype. The dark catacombs are a perfect setting for the tension that such games produce.
Many who were looking forward to D&D's release were therefore left confused as videos, images, descriptions, and tags started disappearing from its Steam store listing. Finally, the game's entire listing disappeared.
Light was soon shed on the game going dark on Steam as the developer, Iron Mace, posted the following on the game's Discord channel:
@everyone . To all our fans, we have recently been served a cease and desist letter and DMCA takedown by Nexon regarding Dark and Darker based on distorted claims. We are currently working with our legal team to remedy this issue in the best manner possible. Due to the sensitive legal nature of this issue we must be careful with our statements so as to not jeopardize our position. We ask for your understanding as we work to get the game back up as quickly as possible. Please know that we will do all that is possible for our fans. Thanks!
Publisher Nexon, hilariously described by one Redditor commenting on the situation as "a globally recognized carcinogen," has launched the takedown based on the D&D's "striking similarities with the concept for P3 [a Nexon project in development] in major gameplay, rules and arts, which could not have been made independently."
Apparently a former Nexon employee - known as Leader A - was heading up the development of "P3" back in 2021 and was reported for leaking company data and assets while they were working from home during the pandemic. Leader A was fired causing half of the 20 person team working under them to quit Nexon and join Ironmace Games to work on D&D. Claims have since been made that P3 formed the base or prototype for D&D itself.
Given the circumstances it seems unlikely that the dispute will soon be resolved which is a pity since Dark and Darker was shaping up to be the next big indie hit on Steam.