Devolver Digital is releasing a new game on the Super Nintendo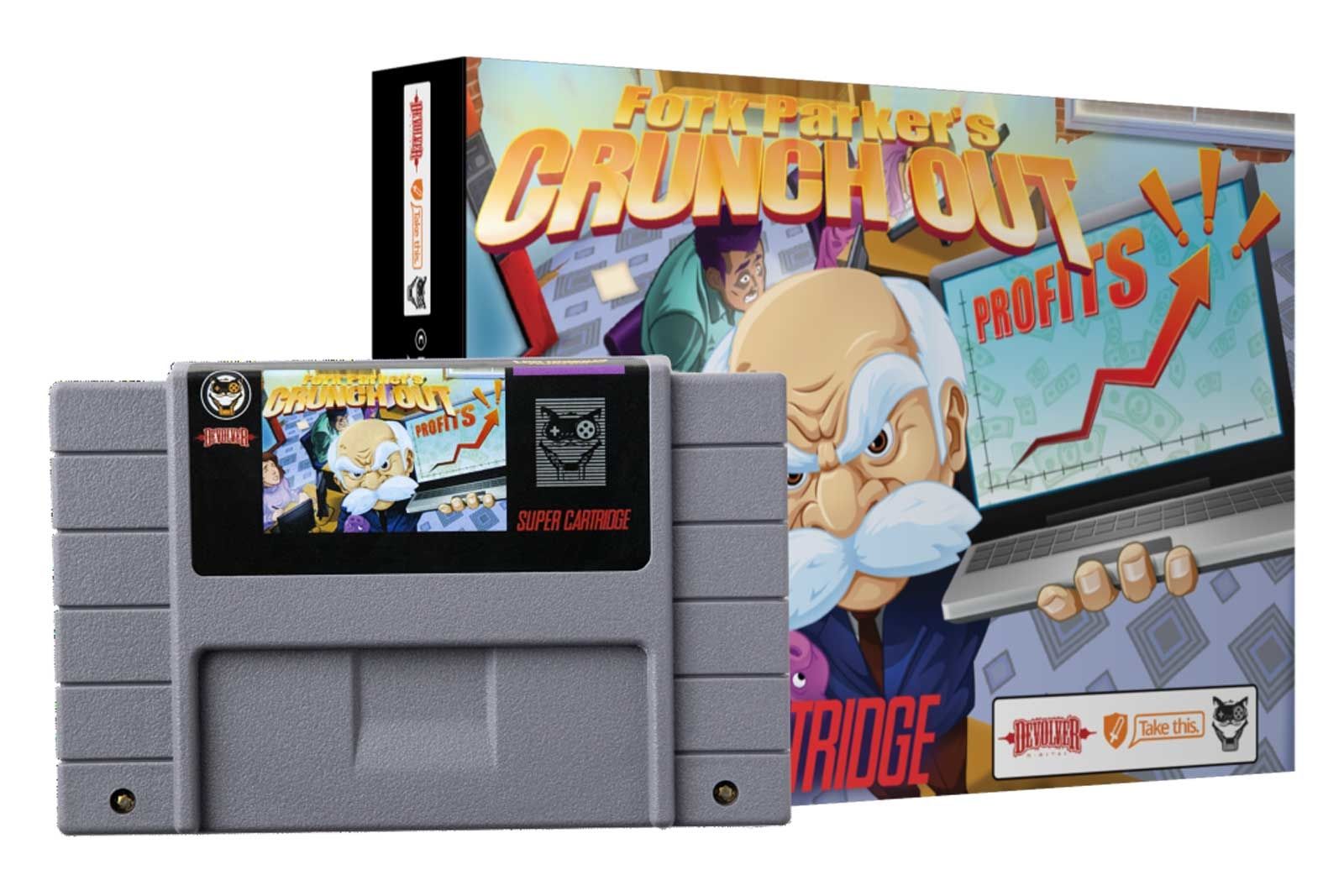 No your eyes are not deceiving you a brand new SNES game will be released called Fork Parker's Crunch Out. We are accustomed to the occasional dreamcast title being released every now and again since the console has a God Like cult following and when it comes to releasing games on there it just needs to be put on a disc, but Devolver Digital and Mega Cat Studios are releasing a brand new SNES game, a cartridge based title which is pretty mind boggling.
Only 1000 copies will be made, the cartridge will be region free and available in both a standard $50 edition as well as a $150 limited edition with an intergrated LED "monitor" that lights up while you're playing. The price might seem a bit excessive for a game cartridge on a console from the early 90's but the cost of manufacturing those things are not cheap at all and this might be a novelty game that increases substantially in value in the future. Hopefully it wont break your old SNES like the recently re released street fighter II cartridges by Iam8bit which included a disclaimer that the catridge might set your console on fire.
All profits will be going toward the Take This charity that support and awareness for mental health issues.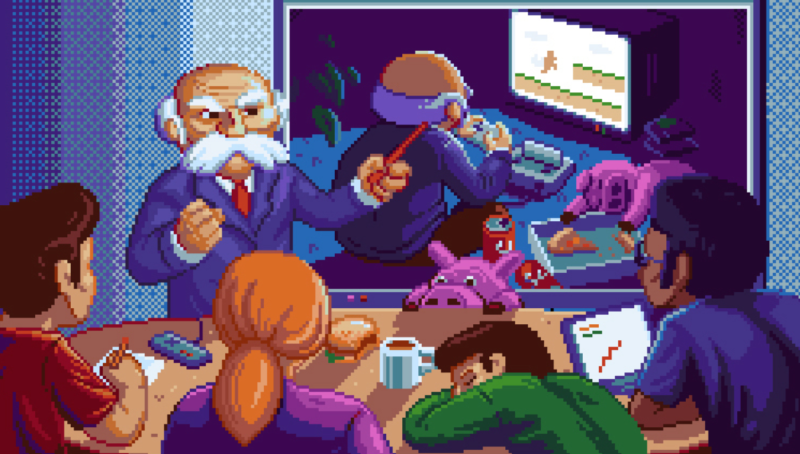 The title has you playing Devolver's fictional CFO as he "motivates" his game developers to make it through crunch time and release titles on schedule.