Fan-made remakes and game demos that you should try
Sometimes, fans go out and try remake a game they love. When they don't get slapped with cease-and-decists, the resulting game can actually be quite good.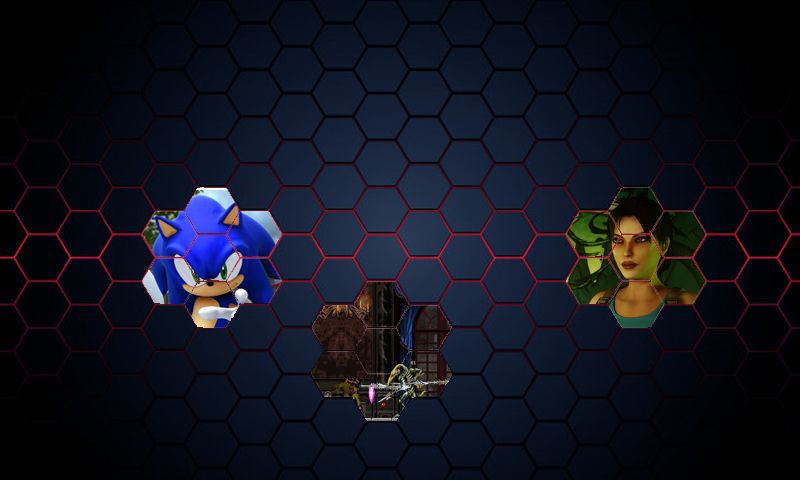 Sometimes, fans go out and try remake a game they love. Whether for the sake of nostalgia, to bring it into the modern age, to rectify issues the original developers never cared about, or even just to introduce a new generation to their favourite franchises.
When they don't get slapped with cease-and-decists, the resulting game can actually be quite good.
Here are a few of the ones that are worth trying out.
Sonic '06 (AKA Project 06), created by ChaosX
The 2006 release of Sonic the Hedgehog is being completely remade, from scratch, in Unity.
This demo was born out of a lack of a PC port and the fact that is a bug-fest on consoles. It is pretty good in its current state and, surprisingly, hasn't been shuttered like most fan made titles (yet).
Let's hope this one gets completed.
Mortal Kombat
The full history and origin of this demo can be found on DSOGaming and ResetEra.
As best I could piece together, this was apparently the code for a fan-made HD remake of the original Mortal Kombat. While ED Boon endorsed the fan project and wanted to  see it released, Warner Brothers pushed back and had the project shelved. Instead of helping this HD remake to market the publisher released the MK Arcade Collection, which ended up being pretty crappy ports of the arcade originals.
Tomb Raider: The Dagger of Xian, created by Nicobass
A modern recreation of the first level from Tomb raider 2 — The Great Wall. It was built by Nicobass using unreal Engine 4
This is one impressive vertical slice (that's industry lingo for "proof of concept").
Nicobass created it as an online CV, to show the industry what he is capable of. It's a pity he doesn't have any intention of recreating the entire game, considering how good this is.
Castlevania: The Lecard Chronicles 2,  created by Mig Perez and Jeffrey Montoya
This remake is famous among fan-made games for its gorgeous music performance, the miracle reunion of official Castlevania game voice actors, and its well presented overall atmosphere.
Oh, and did I mention it was officially endorsed by Konami? Can you imagine!
Download Castlevania: The Lecard Chronicles 2
Black Mesa, by Crowbar Collective
The gold standard of fan remakes.
Black Mesa began its life as a free modification for Half-Life 2, to bring the original Half-Life to Valve's new Source engine in all its glory.
As the project grew, the group behind the mod formed a studio called the Crowbar Collective. On 5 May 2015, Black Mesa was released as a stand-alone title through the Steam Early Access programme.
This initial commercial launch of the remake excluded the last chapter of Half-Life — the area known as Xen.
Many players regarded Xen as the weakest part of the original Half-Life, and the developers of Black Mesa said that they wanted to make Xen a fun and cohesive experience from start to finish:
We want our version of Xen to feel like it really belongs with the rest of the game in terms of mechanics, cohesion and progression. But we also want to push the boundaries and explore this unique and varied setting; to build an experience that feels both fresh and familiar to players from all walks of Half-Life veterancy. While our Xen is certainly going to be gorgeous, we are first and foremost really committed to making sure that the gameplay works on every level.
Crowbar Collective's version of Xen was pushed out to Black Mesa at the end of 2019, and the game is preparing to leave Early Access with a beta for its 1.0 release.