So this weekend it is FanCon again in Cape Town, how this always flies under the radar I don't know. The few I have attended was great fun and well set out. Tickets for the con are priced at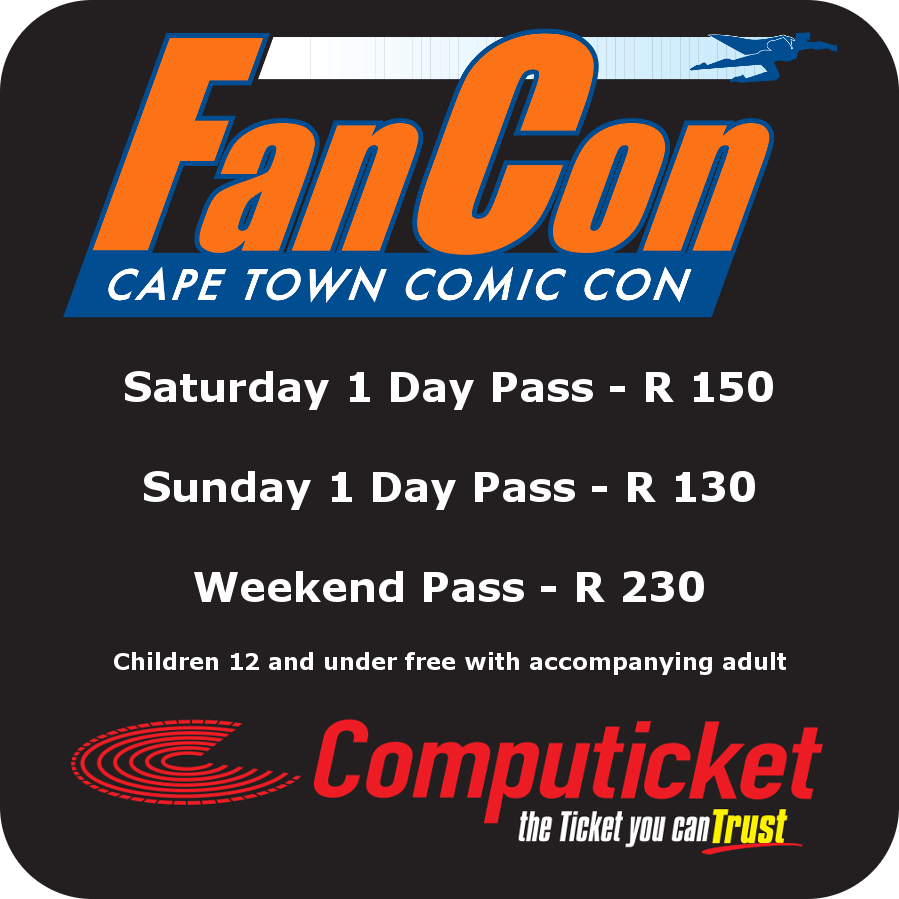 Computicket
There will be some interesting panels held by the following:
YANICK PAQUETTE is an award-winning comic book artist from Canada who has been working in the industry since the mid 1990s.
DECLAN SHALVEY is an award-winning Irish comic book artist and writer, who works on mainstream superhero comics for Marvel and DC Comics.
RIDDLE (Riki Lecotey) is an internationally recognised cosplayer and costume maker from Canada, now based in the USA, who has been involved in costuming for almost 20 years.
LAURA BRAGA is an Italian comic book artist who has worked for a variety of European publishers as well as American publishers, DC Comics, Marvel, and Top Cow.
CHRIS DONIO has been a specialty costumer and prop maker since the early 1990s with an art background in sculpture.
ULYSSE MALASSAGNE is a renowned French graphic novelist with multiple independent published titles to his name, including Kairos, recognised for its transition into an internationally acclaimed action-packed animation trailer, Jade, his own violent and political take on an Indiana Jones adventure concept for Glenat, and more recently his award winning The Dark College saga for Grafiteen.
SALLY PARTRIDGE is an award-winning young adult novelist and short story writer from Cape Town, South Africa. She is a three-time winner of the M.E.R Prize for Youth Fiction and was shortlisted for the Commonwealth Writer's Short Story Prize in 2013.
LOYISO MKIZE is the founder of Loyiso Mkize Art and creator of the popular and acclaimed superhero comic book series, Kwezi.
MOHALE MASHIGO was born in Mapetla, Soweto. She is a multi-disciplinary storyteller whose debut novel, The Yearning, won the University of Johannesburg Debut Prize in 2017.
JASON MASTERS began his career in commercial advertising and went on to work as a professional comic book artist for DC, Marvel, and Dynamite Comics.
ZAPIRO (aka Jonathan Shapiro) is South Africa's best-known and most-awarded cartoonist.
WARREN LOUW is a freelance illustrator and character designer. He is one of the most celebrated artists from South Africa, is self taught, and works in both traditional and digital media.
SEAN IZAAKSE has been working as a freelance illustrator and comic artist for the last 8 years.
KINPATSU COSPLAY (aka Tayla Barter) is South Africa's most well-known cosplayer, with a massive following on her social media platforms, and is recognized worldwide for her incredible talent and craftsmanship.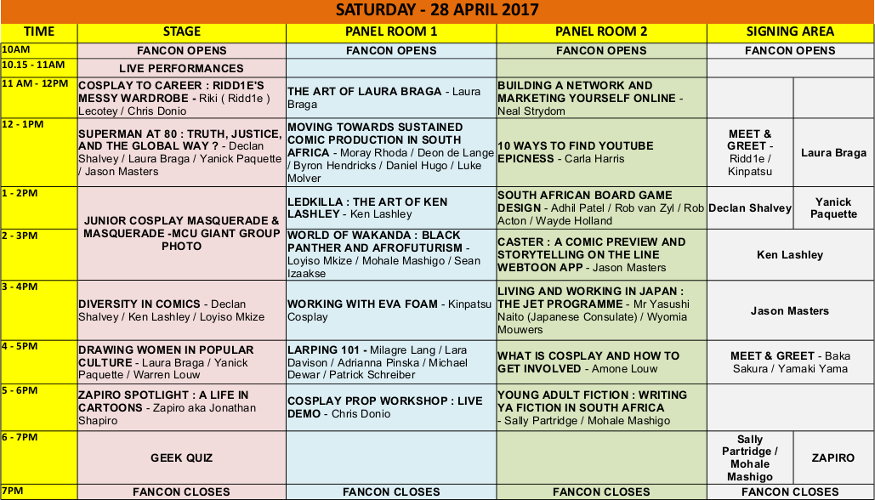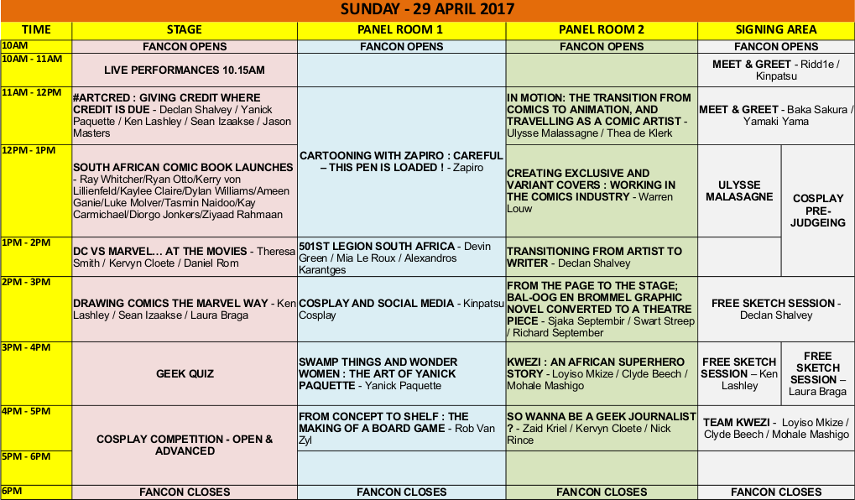 The general activities include various boardgames to be played on themain floor as well as a Cosplay competition.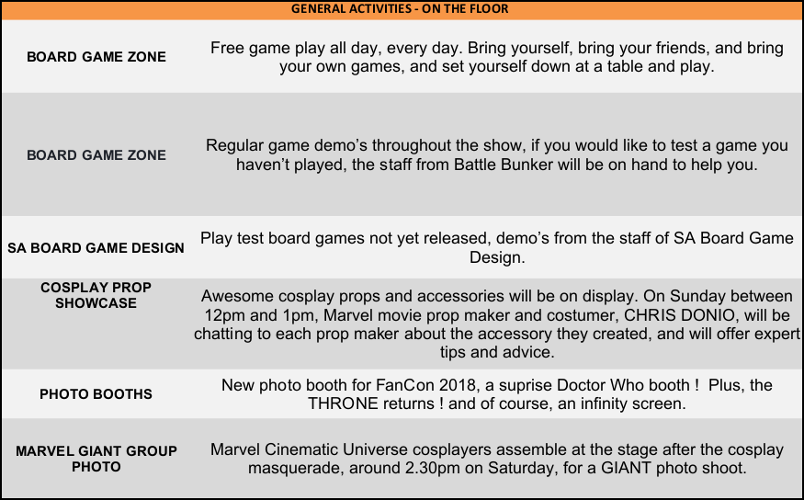 And as usual they will be showcasing local comic book artists as well as many others in the Artist Alley.
The list of artists and other exhibitors can be found here
The floor plan for the event is here