For Honor Is Getting A New Faction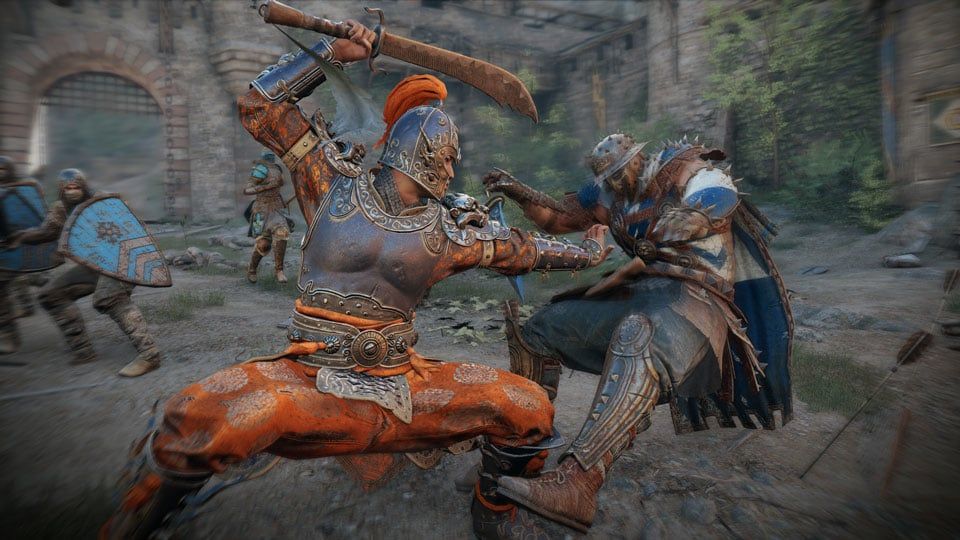 During their E3 Press Conference Ubisoft announced a new expansion, Marching Fire, that will come to For Honor in October. The expansion will introduce a new Chinese faction, the Wu Lin, to the game in what Ubisoft called the "biggest and most ambitious addition so far".
For Honor is a great game. It had a somewhat rocky start but like a lot of their recent titles, Ubisoft has supported the game extremely well and it is great to see them add something as substantial as a brand new faction.
According to the official website Marching Fire will add four new heroes to the game:
Shoalin - Warrior Monks proficient with the staff.
Tiandi - Royal Gaurds who are masters of the dao.
Jiang Jun - Ancient Chinese generals who use the guandao.
Nuxia - Trained bodygaurds and assassins who utilise hook swords.
Personally, I am looking forward to the addition of the Shoalin the most. Like many gamers, I am a fan of monks and always play one in any game if that is an option. I can't wait to see how this one will play and how it will compare to the other heroes in the game.
Ubisoft also announced that the game will recieve a new castle siege game mode called Breach when the update launches on 16 October. Breach is a new 4v4 mode and will be free to all players. The update will also include graphical enhancements such as updated textures and a new user interface to enable more efficient matchmaking. Finally, Ubisoft has announced another, as yet unnamed, gamemode that will offer endless single player and 2 player co-op player verus environment content.
As an added bonus you can now get the Starter Edition of For Honor for free on Uplay. This offer is valid until June 18 and once you claim the game it is your to keep forever.
You can see both the Marching Fire and Breach trailers as well a brief look at Breach in action below. Exciting stuff, if you ask me.