Epic Games founder and CEO Tim Sweeney has announced that Fortnite will go into open beta on Android in the coming week. Sweeney made the announcement at the Samsung Unpacked event in New York today (9 August), revealing that owners of Samsung Galaxy devices can play the beta immediately.
Samsung Galaxy devices supported in the beta are the S7 and S7 Edge , S8 and S8+, S9 and S9+, Note 8, Note 9, Tab S3, and Tab S4.
People who buy the new Samsung Galaxy Note 9 or Galaxy Tab S4 will get access to a new skin in Fortnite called "Galaxy." Epic said that the Galaxy outfit will appear as a free item for you to claim in the in-game Fortnite store.
Fortnite's beta for Android is available for download from the game's website — Fortnite.com/Android
"We'll start rolling out access to players as we work on supporting a wider variety of devices in the next few days," Epic Games said.
Players will be invited in waves. Epic said that you'll be notified via email once you are invited.
Players will be granted access in waves to Fortnite Battle Royale, and will be sent instructions on how to download and play.
Android and iOS players will not be forced to cross-play with gamers on PC or console. Epic said that by default players on smartphones are only matched against other gamers on mobile devices.
Bluetooth controllers are not currently supported, but Epic Games said that it will be added later. Using a keyboard and mouse on Android will result in you being removed from the match.
Support for voice chat will also be added later, Epic Games said.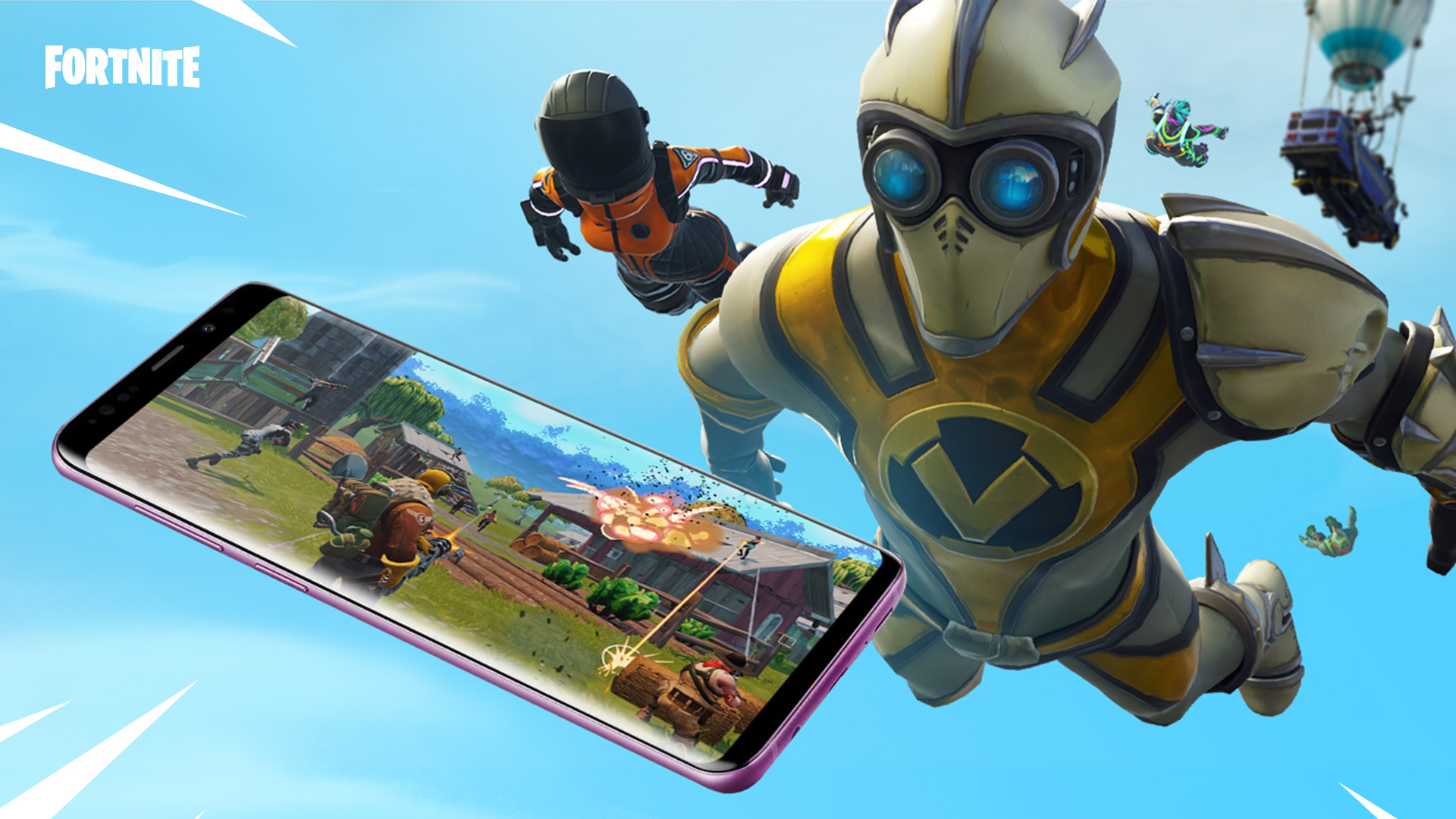 Other devices the Android Beta will be playable on:
Google: Pixel / Pixel XL, Pixel 2 / Pixel 2 XL
Asus: ROG Phone, Zenfone 4 Pro, 5Z, V
Essential: PH-1
Huawei: Honor 10, Honor Play, Mate 10 / Pro, Mate RS, Nova 3, P20 / Pro, V10
LG: G5, G6, G7 ThinQ, V20, V30 / V30+
Nokia: 8
OnePlus: 5 / 5T, 6
Razer: Phone
Xiaomi: Blackshark, Mi 5 / 5S / 5S Plus, 6 / 6 Plus, Mi 8 / 8 Explorer / 8SE, Mi Mix, Mi Mix 2, Mi Mix 2S, Mi Note 2
ZTE: Axon 7 / 7s, Axon M, Nubia / Z17 / Z17s, Nubia Z11
Rooted devices will not be supported. Epic said it would like to support rooted devices in future, provided it can find an effective anti-cheat soluion.