Fortnite Battle Royale, the free, 100-player PvP mode available on PC, PlayStation 4, Xbox One & Mac has surpassed the all time top concurrent players of PlayerUnknown's Battlegrounds (PUBG.)
The highly popular online multiplayer Battle Royale game PlayerUnknown's Battlegrounds hit an all time peak of 3,236,027 on January 13th 2018 according to steamcharts.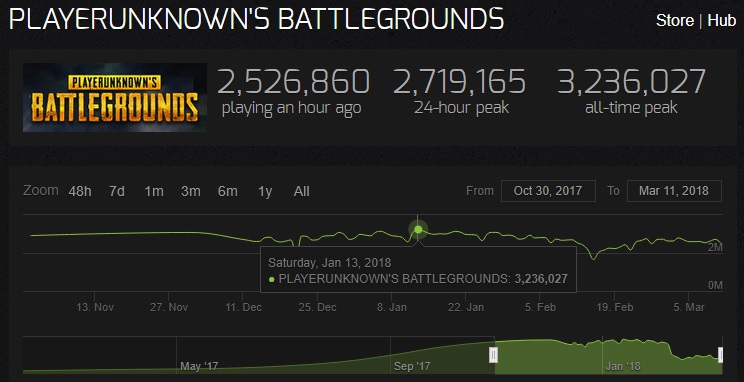 Fortnite has gone from 60,000 concurrent players to 3.4 million concurrent players which it reached on on February 4th, 2018. This was not smooth sailing however as the games servers where not able to handle to load. Epic has thrown more staff behind the game as its popularity grows. This bodes well for future support.
Twitch Viewership
Not only is the popularity of Fortnite increasing with players but also with twitch viewers. These are the current top watched games according to twitchmetrics.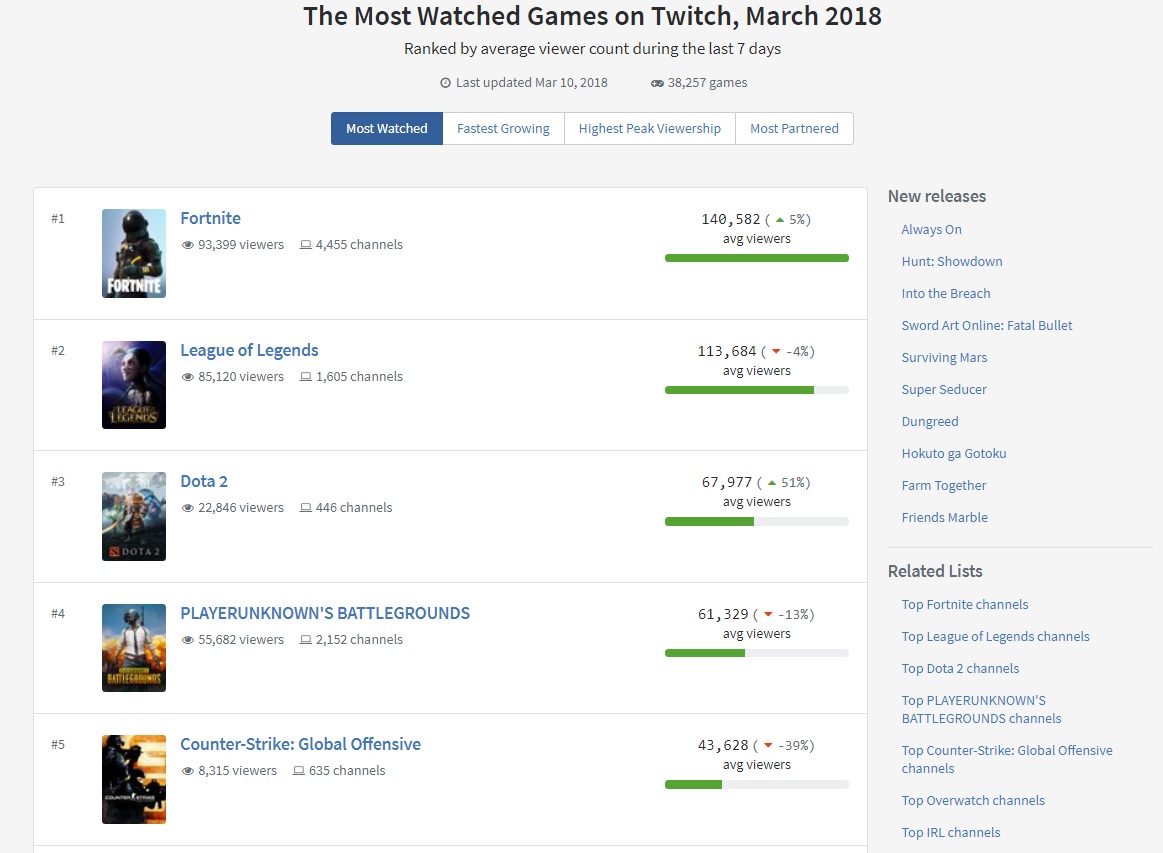 Fortnite has seen a 5% rise in viewership while PlayerUnknown's Battlegrounds has seen a marked drop of -13%.
With PlayerUnknown's Battlegrounds recently having banned over a million accounts for hacking and Fortnites server problems the battle for top spot is sure to continue.