Revenue Royale: Fortnite and PUBG are the 2018 Revenue Kings
Revenue Royale: Fortnite and PUBG are the 2018 revenue kings in the biggest year for digital games ever. #mew #mostepicwin #gameindustry #fortnite #pubg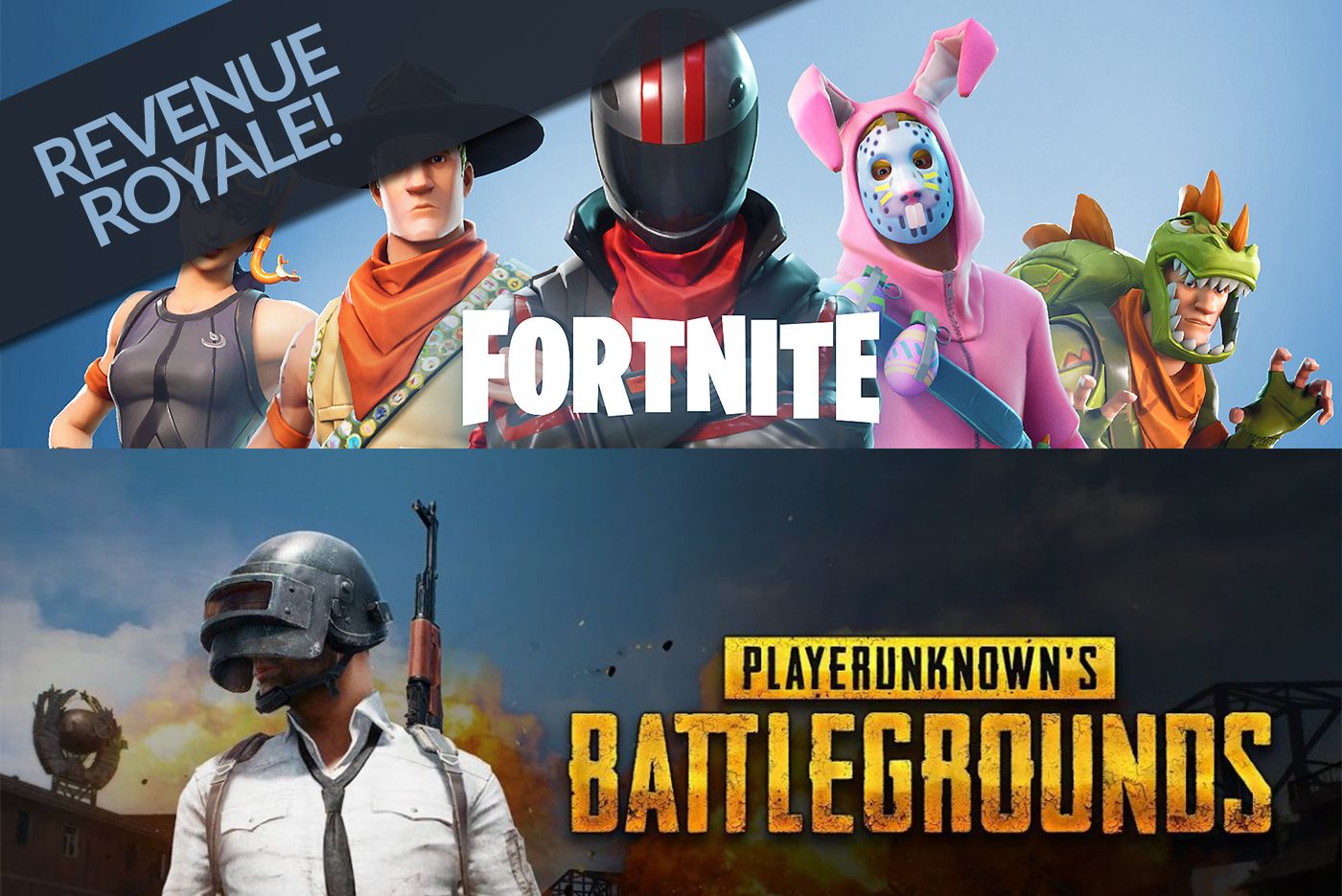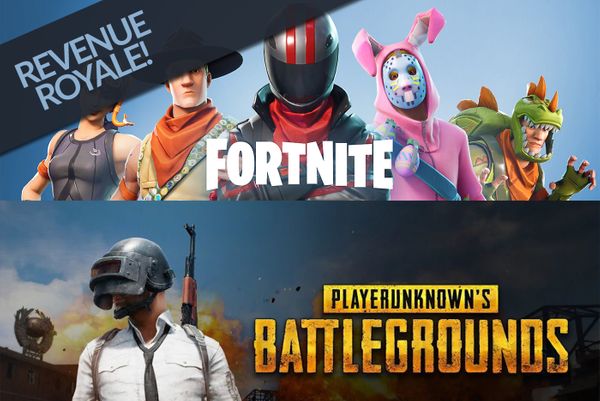 SuperData Research have finalised their annual Digital Games & Interactive Entertainment Year in Review report for 2018, and have declared the year "the biggest for digital games and interactive entertainment ever".
Total earnings for digital games and related media in 2018 was $119.6 billion, a 13% growth rate.
Almost half of that total was from Mobile games revenue ($61.3B) with PC games ($35.7B) continuing to outearn Consoles ($12.7B). The balance of the industry earnings came from XR (Extended Reality) and GVC (Gaming Video Content) revenues, at $6.6B and $5.2B respectively.

Some of the report highlights include:
The games and interactive media industry grew 13% in 2018 as Fortnite disrupted the status quo. The red-hot battle royale title generated the most annual revenue of any game in history and popularized gaming video content (GVC) among mainstream audiences.
Free-to-play titles amassed 80% of digital games revenue in 2018 but premium games still performed well in Western markets. Asian mobile games helped the region earn 62% of global free-to-play revenue, while North America and Europe generated 80% of premium games revenue.
Red Dead Redemption 2 earned $516M in Q4 of 2018 alone, helping to grow premium games revenue 10% year-over-year. The title is expected to continue adding to the market in 2019 through further monetization of its multiplayer mode, Red Dead Online.
GVC earned $5.2B as viewership hit 850M unique viewers. Popular streamers like Ninja introduced GVC to new audiences as Fortnite streaming impacted how games are watched as much as how they are played.
XR revenue rose from $4.4B to $6.6B as new headsets offset declining earnings from existing platforms. Oculus Go and other standalone devices appealed to everyday consumers even as shipments of PC and mobile headsets like the Oculus Rift and Samsung Gear VR contracted.
The Battle Royale genre dominated both the Free-to-Play and Premium Games categories again, with Fornite the undisputed king earning $2.4B for the year, and easily topping the FtP charts.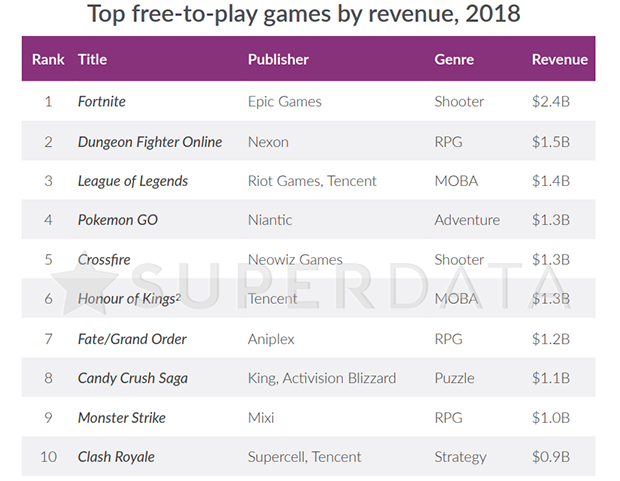 Over on the Premium PC & Console charts the other big battle royale title, PlayerUnknown's Battlegrounds, claimed a sizeable portion of the "Chicken Dinner" with a very healthy $1.03B earned for Bluehole.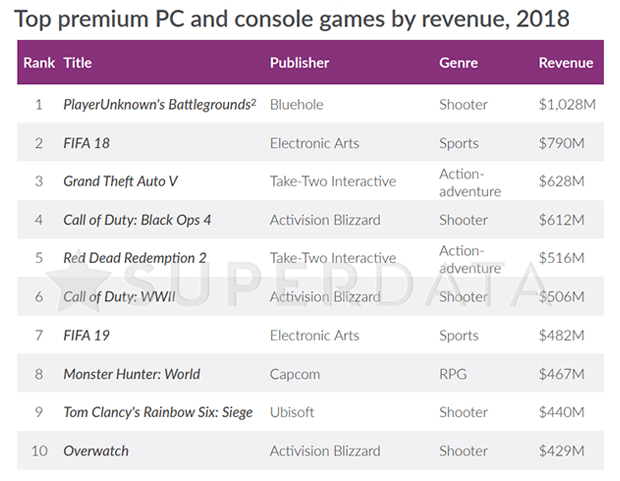 The full 2018 Year in Review report summary is available for free to download from the SuperData website, although this requires completion of a rather detailed site registration form. Surely there must be an easier way to search for and find a copy of a freely available PDF file called "SuperData 2018 Year in Review"?