God of War reviews are out - is it any good?
Reviews for the next instalment of God Of War have started rolling out from various gaming publications. The question on everyones minds now are; is the game good, and how does it fair against other God of War titles in the franchise?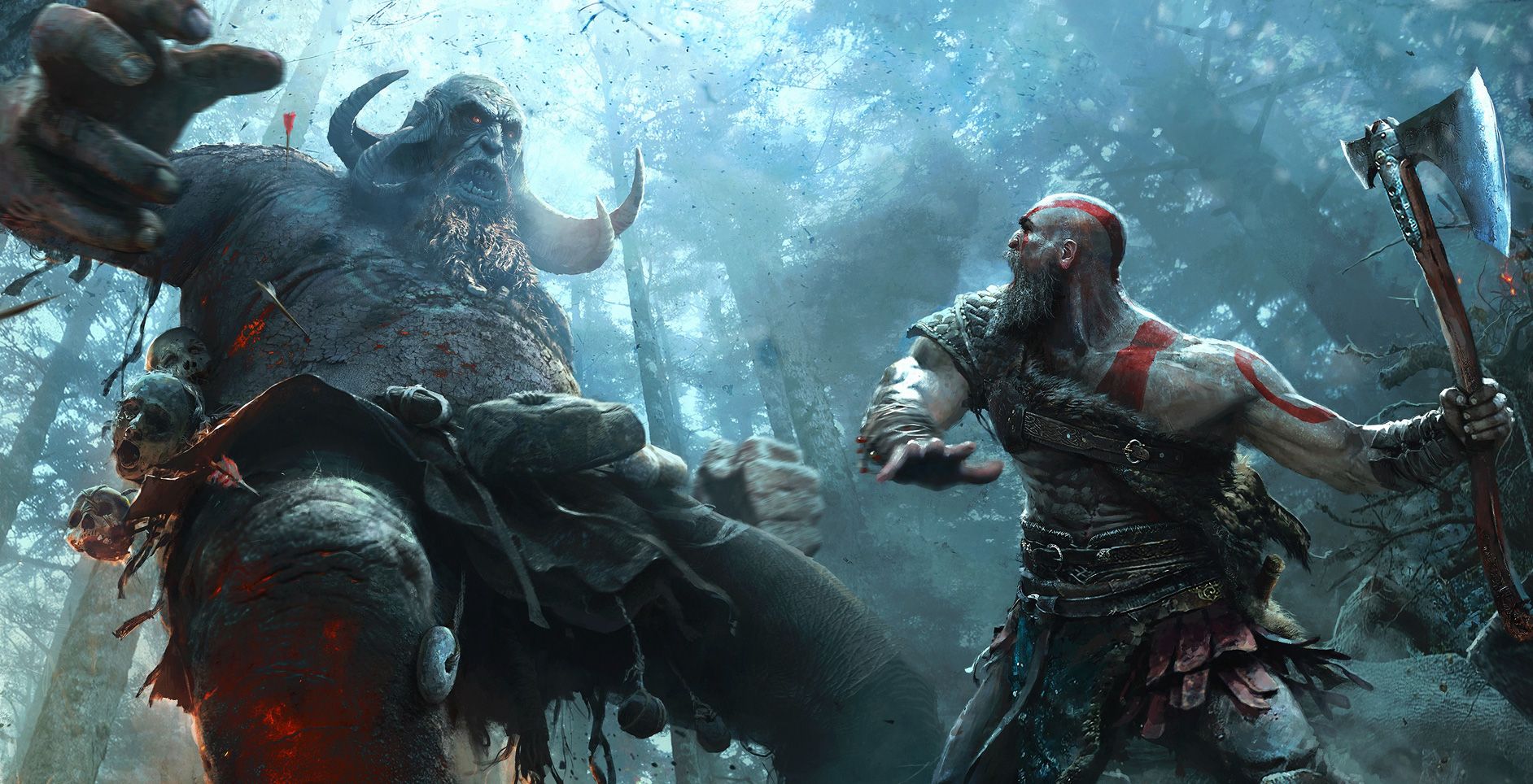 Reviews for the next instalment of God of War have started rolling out from various gaming publications. The question everyone is asking now; is the game good, and how does it fair against other God of War titles in the franchise?
Currently God of War has a 96 average score on OpenCritic, and 94 average on Metacritic. Both of these scores are the highest average score of any game that has been released in 2018 thusfar. The 94 of Metacritic is also on par with the previously highest rated God of War game, the original God of War released on the PlayStation 2.
Overall reviewers have been impressed with the single shot camera, the fluid combat, the deep customization and the interplay between Kratos and his son. The game's graphic fidelity, especially on the PS4 Pro has been highly praised.
Here are some choice quotes from different publications
Attack of the Fanboy - 4.5/5
It's hard to imagine a God of War fan not enjoying this, for all the reasons that we DID mention and some that we're holding back for the sake of spoilers. Eventhough it has seen considerable changes from previous games in the series, they almost all feel like they were for the better. It's a bigger, better looking game than any in the series.
Destructiod - 10/10
God of War is a different game for a new era of the medium. While I'm a sucker for more frantic arcadey action there are plenty of studios left carrying on that legacy. Unless something catastrophic happens to Sony Santa Monica, there's more story to tell, and I hope the exact same team is able to tell it.
Eurogamer - Recommended
Despite eye-catching changes, the heart of this series remains gloriously unaltered.
Game Informer - 9.8/10
An enthralling experience from beginning to end, with a mixture of great narrative moments and engaging encounters. God of War is a well-paced adventure that knows when to let the action simmer and when to make it boil over.
GameSpot - 9/10
God of War is every bit the over-the-top action game you expect, but it's the story and setting that end up stealing the show.
IGN - 10/10
I expected great action from God of War, and it delivers that handily. But I didn't expect it to be a thrilling journey in which every aspect of it complements the others to form what is nothing short of a masterpiece. It's a game in which Kratos, a previously one-note character, becomes a complex father, warrior, and monster, embattled both on the field and within his own heart about how to treat his son; one in which the world opens up and shifts, offering rewards in both gameplay and knowledge of its lore that I treasured with each accomplishment. The obvious care that went into crafting its world, characters, and gameplay delivers by far the most stirring and memorable game in the series.
Polygon - 10/10
This ambiguity works because it's intentional, not a byproduct of poor storytelling. Even small details pay off. Brief anecdotes parallel core themes. Seemingly inconsequential decisions have major repercussions. Like the game's world, the story folds in on itself, inviting you to reexamine where you've been and reconsider where you're going. There's a musicality to the structure: The central hub that Kratos and Atreus visit between adventures acts like a chorus, with each spoke of their journey its own verse. Atreus and other characters gently guide the player toward priorities, though they just as often mention a bundle of side quests that are just as worthy of your time. Simple chatter usually has a purpose, either moving the story forward, or nudging you, wittingly or unwittingly, in a new direction.
God of War will be released on 20 April.