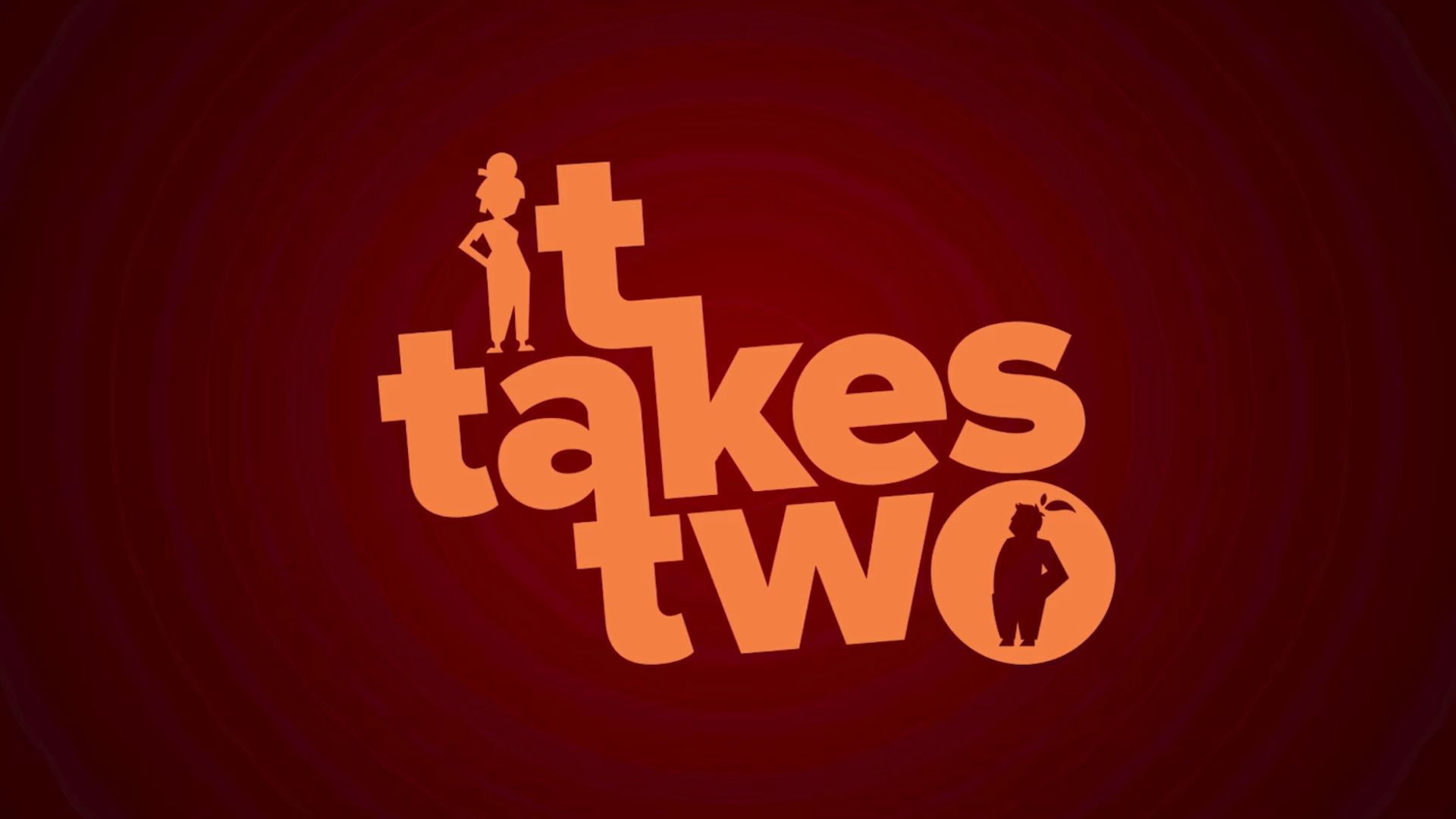 Described by game director Josef Fares (A Way Out, Brothers: A Tale of Two Sons) as a "romantic comedy" It Takes Two is the second game developed by Fares' Hazelight Studios in Sweden, and, like its predecessor A Way Out, it will also only be playable as a two-player cooperative game, in either local or online split-screen.
Embark on the craziest journey of your life in It Takes Two, a genre-bending platform adventure created purely for co-op. Play as the clashing couple Cody and May, two humans turned into dolls by a magic spell. Trapped in a fantastical world, they're reluctantly challenged with saving their fractured relationship by the suave love guru, Dr. Hakim. A huge variety of gleefully disruptive gameplay challenges stand between them and their return to normal.
In other words, It Takes Two may just be the perfect couples game. You either work together to overcome the challenges and solve the puzzles, or you fail together.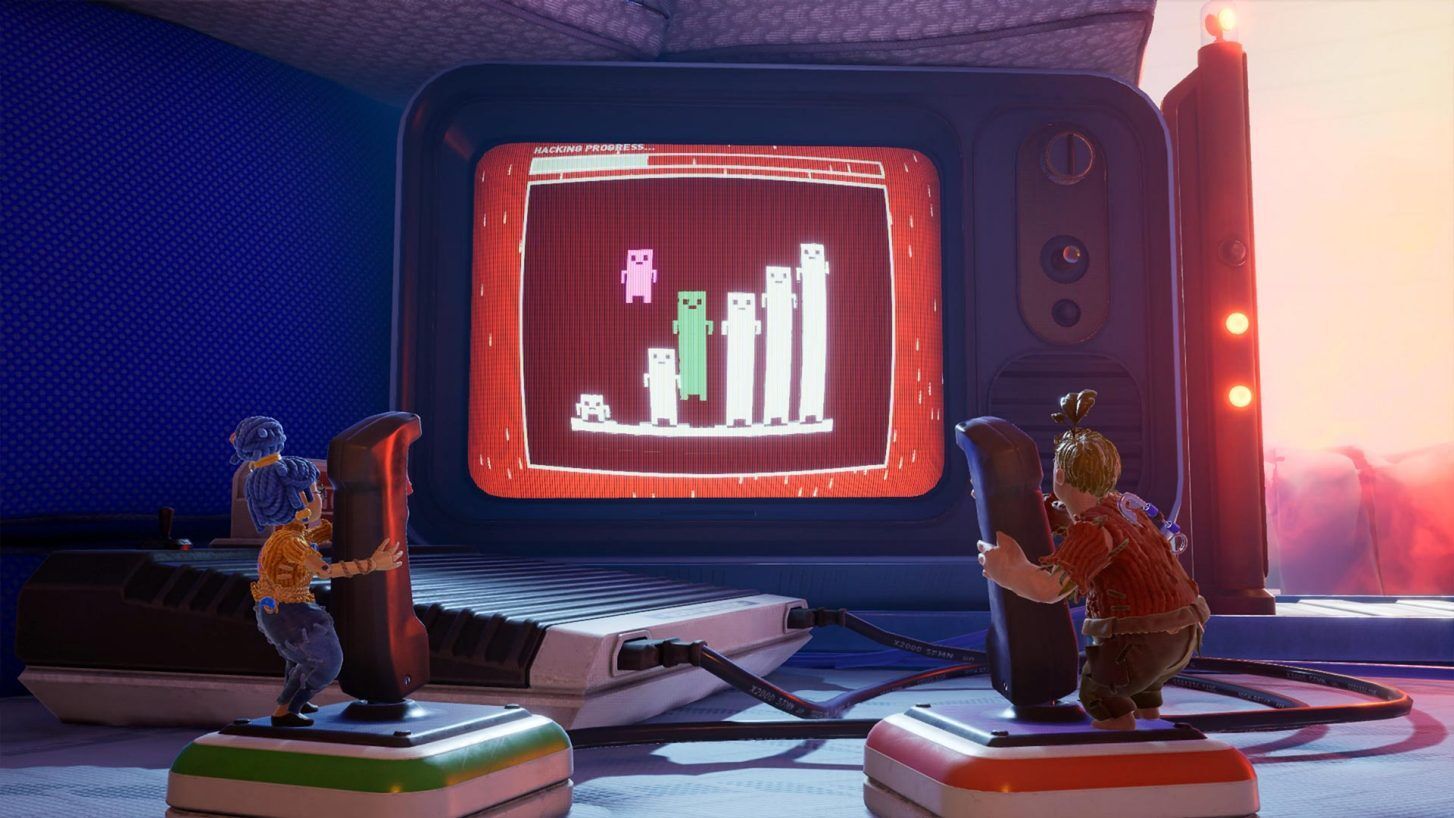 Thinking about it now though, I guess things could go one of two ways - either you'll work well together as a couple and triumph; or you'll end up fighting and arguing over who did what wrong and land up grumpy with each other. If that's how things could potentially go between you and your Significant Other, then perhaps this isn't the game to play with them...?
Also like the previous Hazelight game, It Takes Two will be published by Electronic Arts under the EA Originals label. The game is set to be released for Windows PC, PlayStation 4 and 5, and Xbox One, Series X and Series S on 26 March 2021.
Originally announced during the 2020 EA Play Live Online event in June 2020, we got our first real look at the game when it's reveal trailer was released during the 2020 Game Awards Show in December last year:
In the game, players control an estranged couple named Cody and May, who are converted into dolls by a magic spell. The two must work together with assistance from a magical book character named Dr. Hakim in order to fix their relationship and return to the real world.
It Takes Two is an action-adventure video game with elements from platform games. It is specifically designed for split-screen cooperative multiplayer, which means that it must be played with another player through either local or online play. The game features a number of game mechanics from various video game genres. These gameplay mechanics are connected to the story and the theme of the level. For instance, in one level, Cody gains the ability to rewind time, whereas May can replicate herself. Players must cooperate each other and utilize these abilities to progress.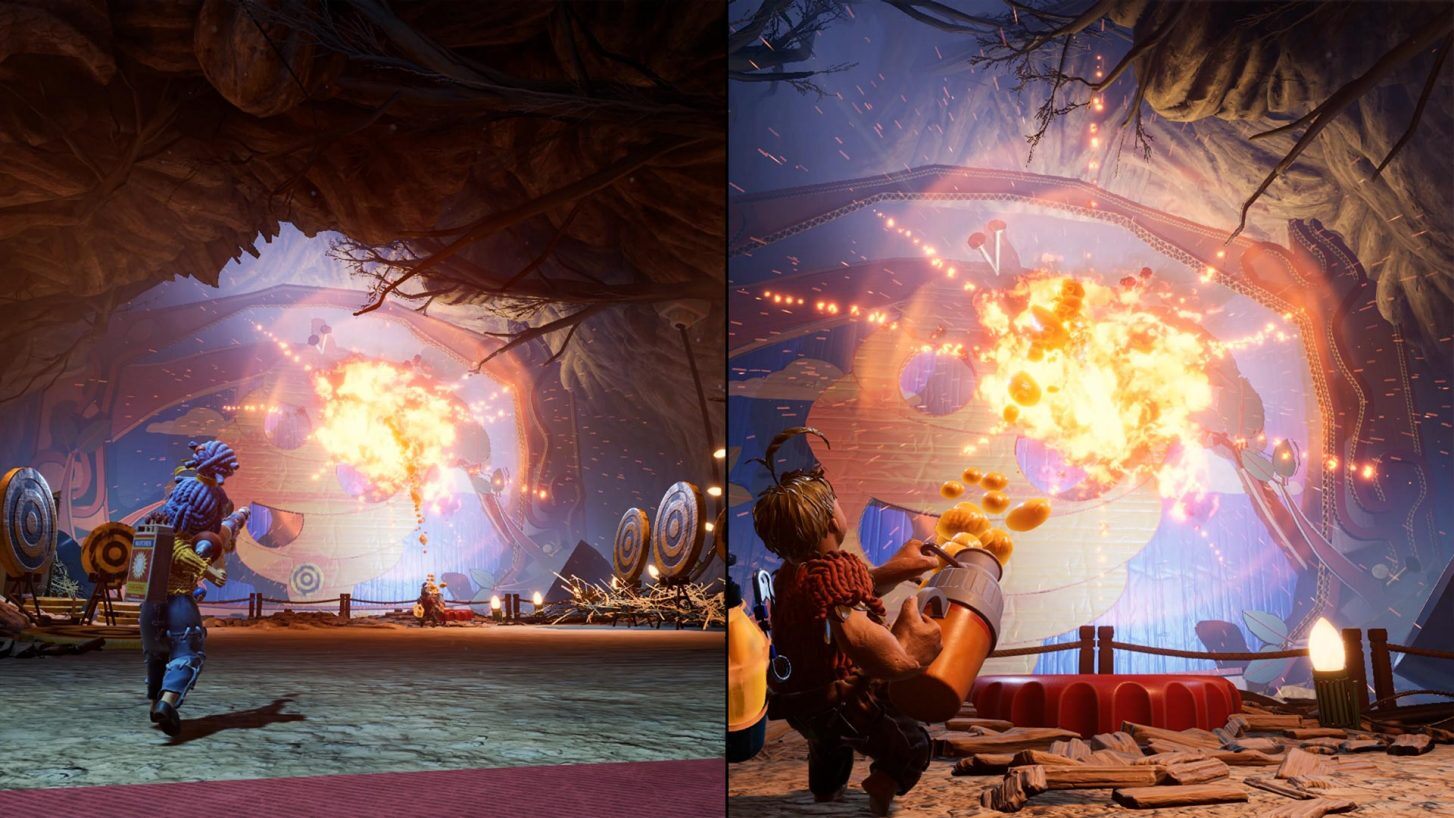 A significant difference with It Takes Two when compared to A Way Out is the inclusion of Friend's Pass with the game. This feature allows the owner of the game to invite another person to join online co-op with them for free. The system is cross-gen (a PS5 game owner can invite a PS4 friend to join them) but not cross-platform (a PC game owner cannot play with a friend on Xbox). The game owner can only invite one friend at a time, but they can invite a different friend once the previous friend has finished playing.
There is a light-hearted and touching story that forms the background to It Takes Two.
Cody and May's daughter, Rose, grew up as a happy and carefree child. Since her parents started to drift apart and argue a lot, Rose feels that she can't share her worries with them. She opens her heart to the magical 'Book of Love' instead. In the magical world, Rose's parents are transformed into clay and wooden dolls, dressed in scraps of fabric and wool.
Dr. Hakim is the self-proclaimed Love Guru who inhabits the magical world in the form of the self-help 'Book of Love'. As a 'famous expert on love', he promises Rose that he will help repair her parents' marriage. Gleefully masterminding challenges for Cody and May to overcome, he guides the dolls through their journey.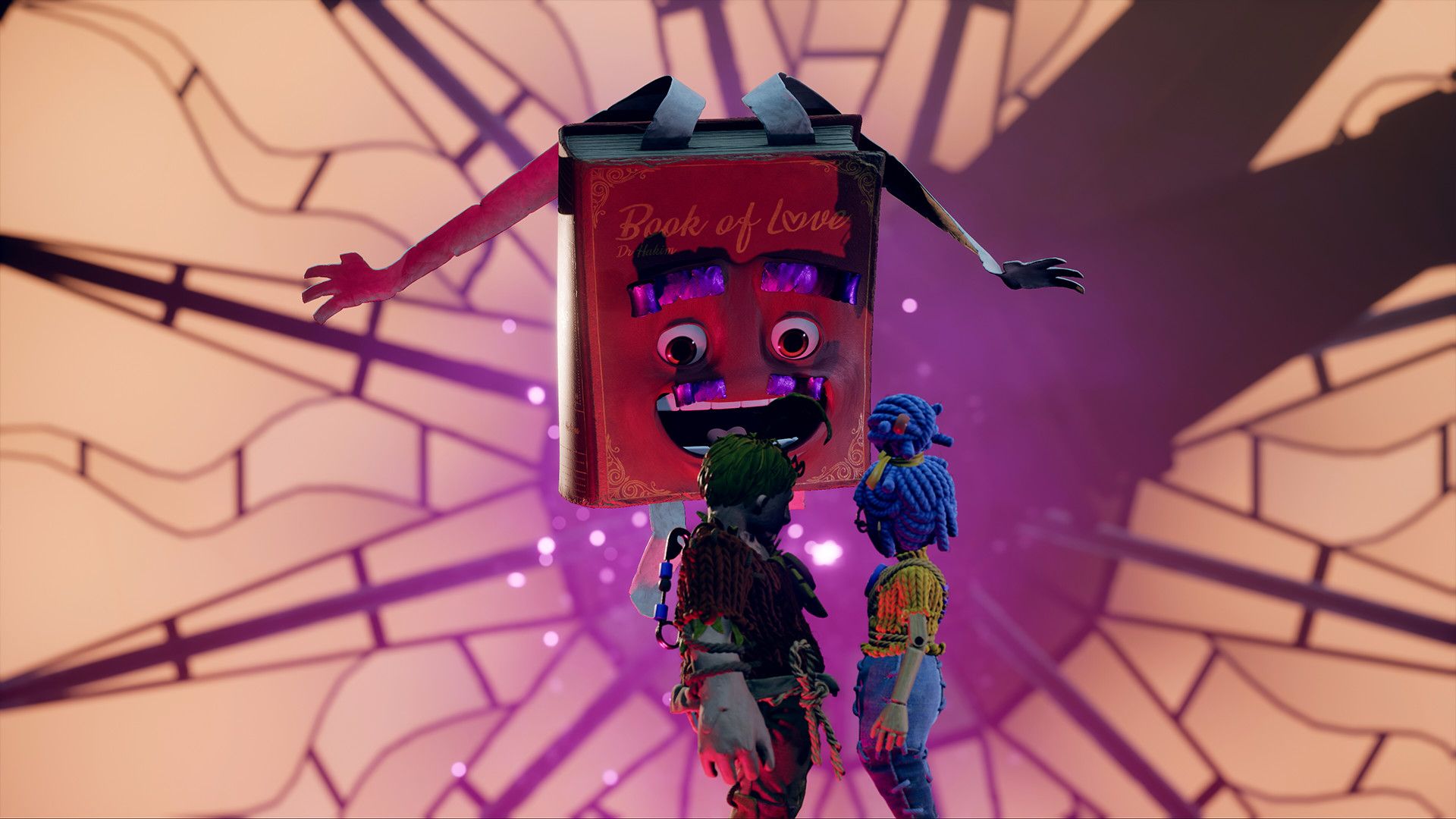 Rose's parents (the characters played by the two gamers) are May and Cody. May is a sharp-thinking perfectionist, an engineer, and the family breadwinner. She used to be a talented singer, but she quit and buried her love for music forever. May claims she is fine without the music, but deep inside she feels as if she has lost a part of herself.
Cody is Rose's caring stay-at-home dad with a funny bone and a unique talent for gardening. However, Cody lacks focus. After years of struggling with his nursery, the business went bankrupt. Cody looks at himself as a failure, unable to support his own family.
May and Cody are about to divorce. But Rose is desperate to keep them together. In her efforts, she unknowingly turns her parents into dolls, jolting them into a magical world where they encounter Dr. Hakim...
Here's a short gameplay trailer, with commentary by Josef Fares, to help whet your appetite a little more:
Pre-orders for the game are available for all the release platforms:
Presumably, EA Play and EA Play Pro subscribers will get access to the game through Origin/EA on launch, but there is no confirmation yet of whether the game will be included with Xbox Game Pass as part of EA Play on that service. I suggest a 'wait and see' approach if you are an EA Play or Xbox Game Pass subscriber.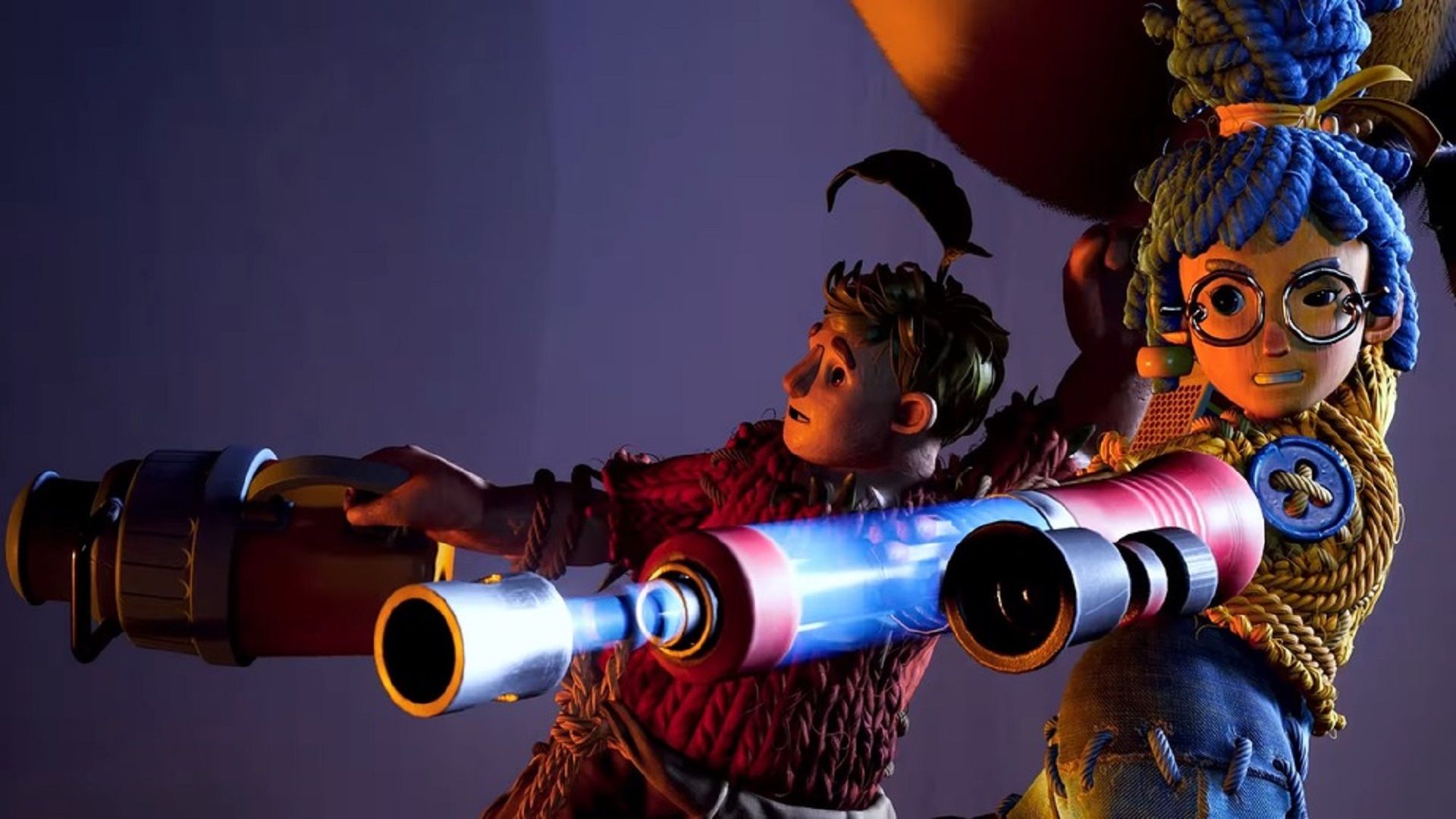 So, who will be getting your first Friend's Pass invitation? And do they get to play as Cody or as May?