Earlier this week, Itch.io launched the Bundle for Racial Justice and Equality. Its aim was to raise $5 million (US), split equally between the NAACP Legal Defense and Educational Fund, and the Community Bail Fund.
With just under than three days to go, the campaign has raised close to $6 million ($5,959,962.37 when this was published).
If you're reading this before 16 June 2020, which is also a significant day for civil rights in South Africa (commemorated as Youth Day), then you still have time to pick up the bundle.
A minimum donation of $5 gets you everything in the bundle. According to Itch.io, the average contribution at the time of publication was $10.42, with 571,335 contributors.
When the bundle first launched it contained 742 items contributed by over 560 creators. It now has 1,658 items, contributed by 1,322 creators, which Itch.io estimates would normally be worth over $9,000.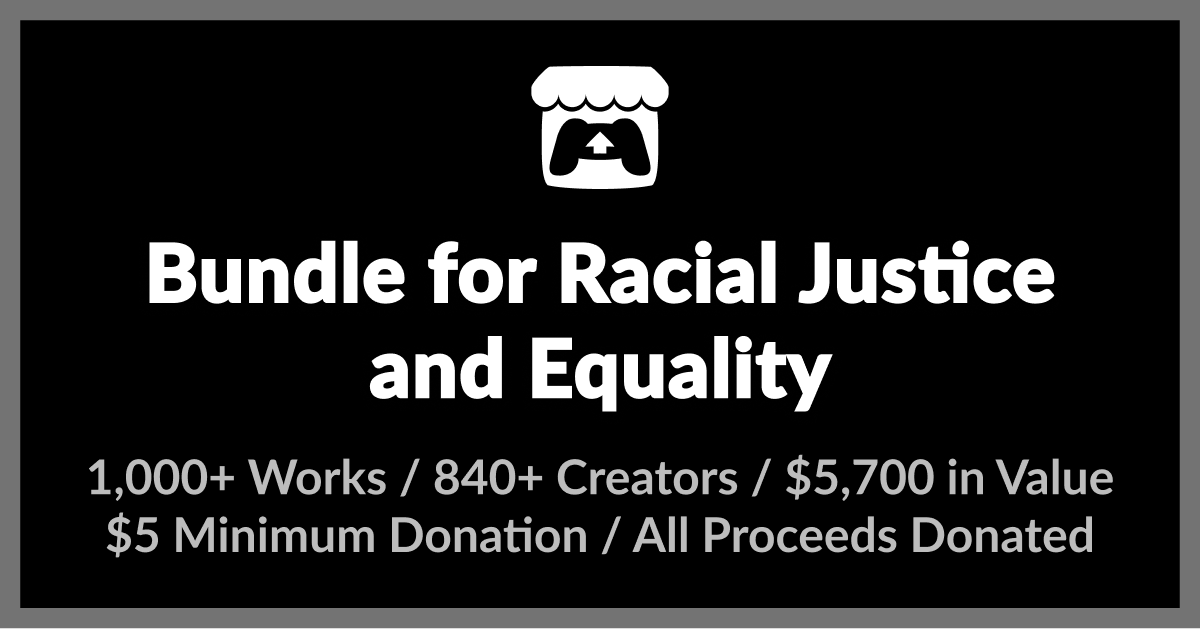 Most Epic Win Itch.io Challenge
One of our intrepid forum members (thanks, Solitude!) has issued a challenge: Let's not just buy the bundle, but actually try out some of the games in this trove.
If you are like me you already own a ton of Steam games and GOG games and Epic Store games and wow... I remember when I was young it was so difficult to get a game. Anyways, how about if we try out one item a week? You can pick any item that looks interesting. Give it a try and then write a short review here with a link to the one you tried.
If someone had told my 10 year-old self that I would be able to buy a collection of hundreds of games for the price of a burger, chips, and coke, I wouldn't have believed them. ("Hundreds", because not everything in the bundle is a video game. Some items are rules or modules for tabletop roleplaying games.)
Members of the MEW forum have already posted about several of the games in the Bundle for Racial Justice and Equality and we'll highlight some of these short reviews in future posts.
This challenge is not over when the Itch.io campaign is over. The idea is that we'll all continue to try the games in this bundle and post about at least one per week.
For those who would like to join us, or just follow along, here is Solitude's original post on the Most Epic Win forums: