June Game Shows
Two of the big game industry events happen this week: the Summer Game Fest goes out on Thursday and the Xbox/Bethesda Games Showcase on Sunday.


June was traditionally the E3 month. The great and the glorious of the gaming world would gather in Los Angeles for the multiday festival that was the Electronic Entertainment Expo. Then, starting in 2019 with a number of big name withdrawals, Covid shutdowns, and growing mutterings of mismanagement by the ESA and E3 is, once again, not happening in 2022.
Europe's big industry event, Gamescom, continues to run and will try to go in-person again from this year. But that only happens in August. In the meantime, in the absence of E3, we have a host of not-E3 digital presentations and events to look forward to experiencing online throughout the month.
And two of the big ones are both happening this week: the Summer Game Fest goes out on Thursday, and Sunday sees the annual Xbox/Bethesda Showcase event.
Summer Game Fest
(Thursday, 9 June at 20:00)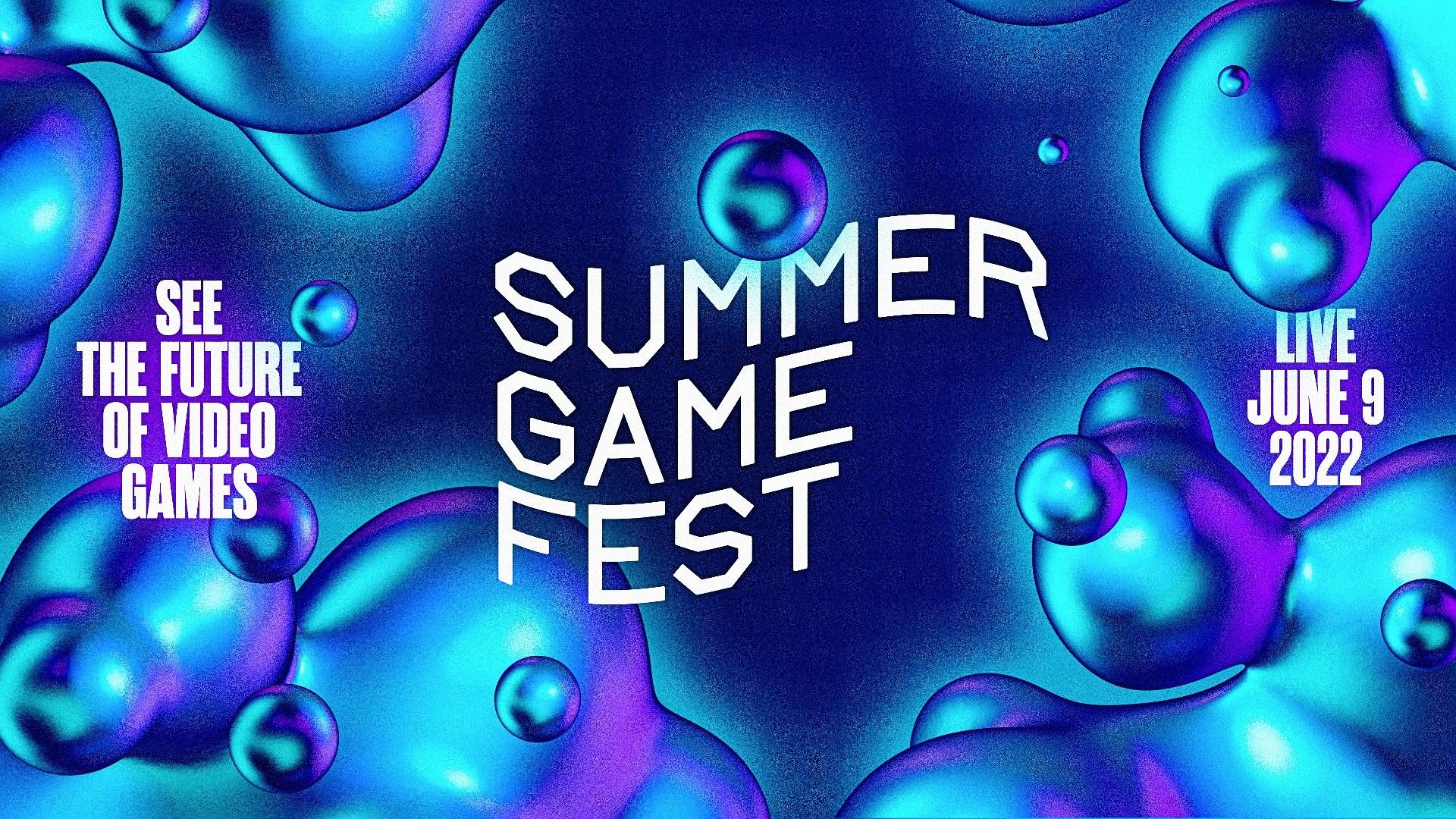 Started in 2020 and still fronted by industry legend Geoff Keighley of Annual Game Awards fame, the Summer Game Fest is an online only event that gives a huge range of game developers a platform to show off their upcoming games. Envisaged as a free, global, online streamed event to replace E3, the SGF has grown significantly in its short life.
The main event, as before is the 90-minute livestream Summer Game Fest show on Thursday. And, as this promo hype video shows, it will be jam-packed with trailers, updates, coming soons, and news.
In addition to the glimpses in the clip, Keighley has confirmed a handful of special trailers and release news for:
Call of Duty: Modern Warfare 2
The Callisto Protocol
Cuphead: The Delicious Last Course
Gotham Knights
The expanded SGF event now also partners with a number of other events and presentations through the week, including Netflix's Geeked Week, and the Tribeca Games Spotlight, amongst others. (See below for dates and links to these events.)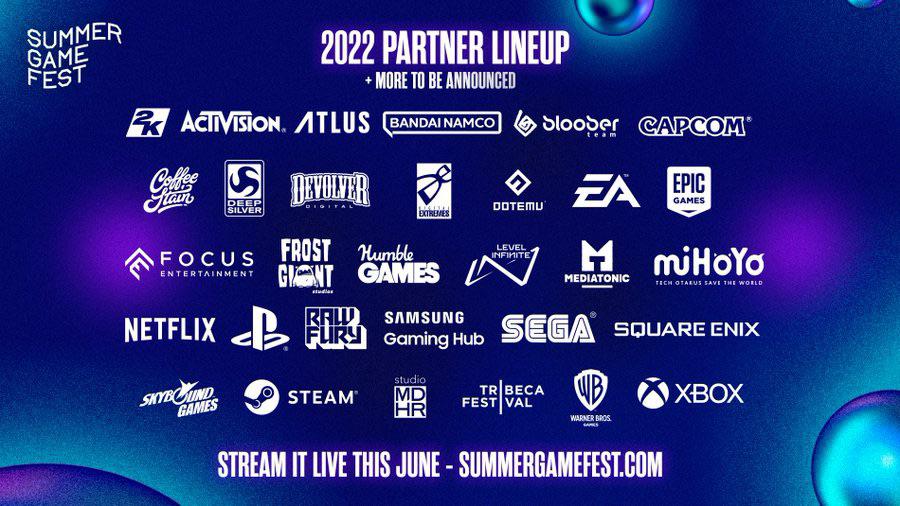 The Summer Game Fest streams live on The Game Awards channels on Twitch, YouTube and Twitter on Thursday 9 June from 20:00.
Watch the stream live with us in the dedicated MEW forum topic and join the Watch Party live chat in Discord.
---
Xbox & Bethesda Games Showcase
(Sunday, 12 June at 19:00)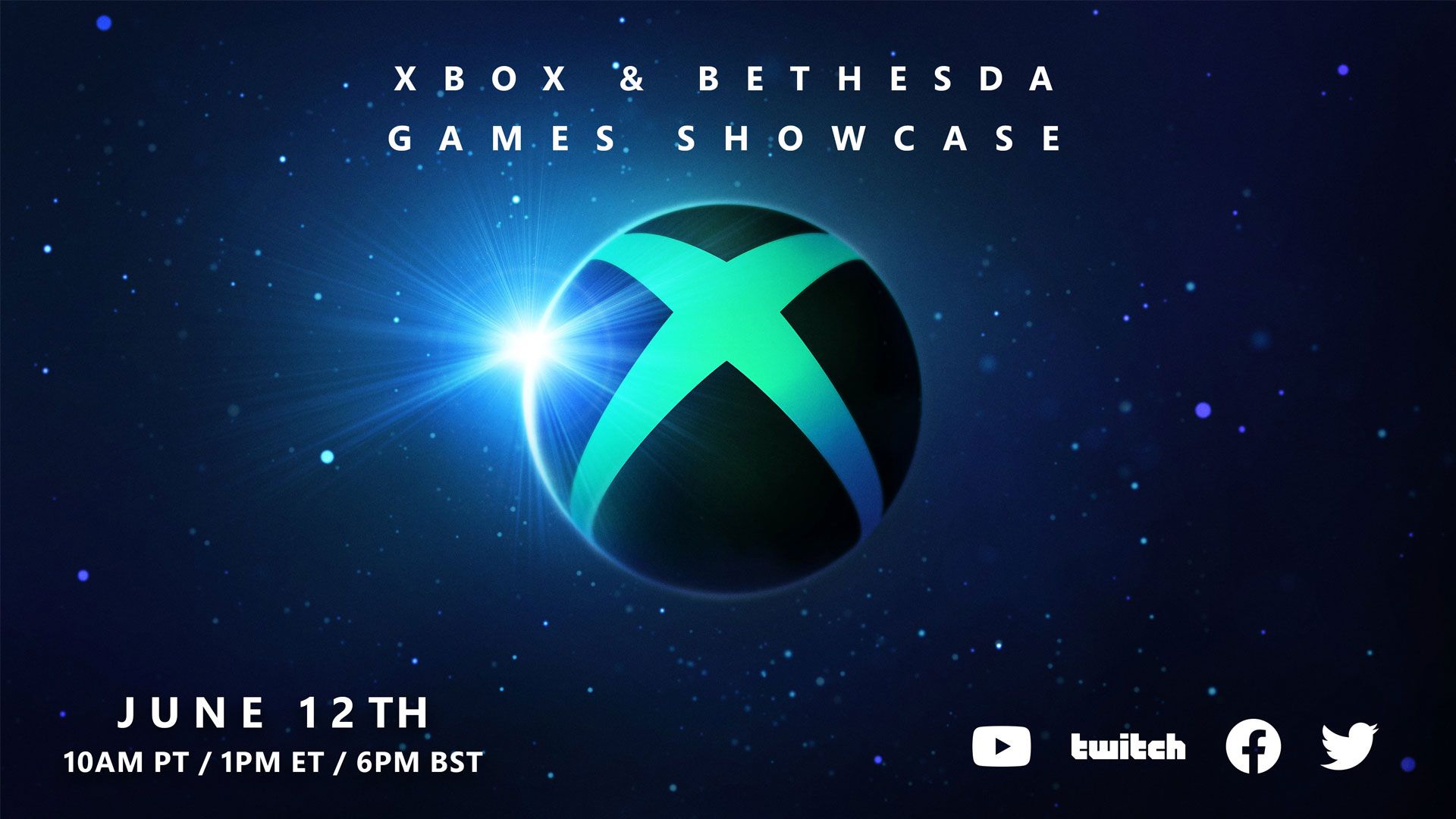 Initially also an online addition to the digital E3 event in 2020, the Showcase is an opportunity for all of the many Xbox Game Studios developers, and now Bethesda as well, to show off some of their upcoming and future games. Xbox also uses the event to highlight changes to the Xbox and Game Pass products.
Predictions and rumours for the Xbox showcase are plentiful. I think there's a handful of definite games and products that'll crack a mention:
Starfield
Redfall
Avowed
Contraband
Xbox Game Pass Family
The Xbox / Bethesda Games Showcase streams live on Twitch, YouTube, Facebook, TikTok, and Twitter on Sunday 12 June from 19:00.
In addition to all of Xbox's channels, the stream will also be streamed out simultaneously on regional Xbox and Bethesda channels around the globe, as well as on Steam, China's Bilibli, and media outlets.
Watch the stream live with us in the dedicated MEW forum topic and join the Watch Party live chat in Discord.
---
Some of the other gaming events and presentations happening this month:
Limited Run Games - LRG3
(Monday, 6 June at 22:00)
Limited Run Games hosts their LRG3 event tonight. Boasting 30 game announcements along with in-chat giveaways. Limited Run Games is best known for its awesome physical editions of indie titles, so we imagine the announcements will be in a similar vein.
Streams on Twitch
---
Black Voices in Gaming
(Wednesday, 8 June at 19:00)
Media Indie Exchange returns with Black Voices in Gaming - a showcase celebrating Black creators, games, and characters.
---
UploadVR Showcase
(Thursday, 9 June at 17:00)
UploadVR is a virtual reality live stream, focused on new VR game reveals, updates, and more.
Watch on YouTube
---
Day of the Devs 2022: Summer Game Fest Edition
(Thursday, 9 June immediately after SGF)
The digital event focused on showcasing top-notch upcoming indie games is returning as part of the SGF event. It's a collaboration between Double Fine and iam8bit.
Watch on YouTube | Twitch | Twitter
---
Devolver Digital Showcase
(Friday, 10 June at 00:00)
Also part of the Summer Games Fest, the insanity that is a Devolver Digital presentation is back again this year with another probably bizarre showcase late on Thursday after the main SGF presentation (actually, it'll be midnight Friday morning for us here).
Entitled the Marketing Countdown to Marketing Event, Devolver's very definitely NSFW: Language teaser for the event depicts it as a drama of sorts, where execs are scrambling to make a presentation, but instead trigger a "reality-bending, industry-wide event that threatens the very fabric of video game time and space".
---
IGN Summer of Gaming Expo
(Friday, 10 June at 18:00)
IGN returns on Friday with their annual IGN Expo event promising "new announcements, never-before-seen gameplay, and exclusive gaming reveals". Sonic Frontiersis one of the games that will be featured.
Streams on Youtube | Twitch| Twitter
---
Netflix Geeked Week: Gaming
(Friday, June 10 at 19:00)

Netflix Geeked Week runs all week but hosts a specific gaming event on Friday, 10 June. The Cuphead Show!, Sonic Prime, DOTA: Dragon's Blood, and Tekken: Bloodline will be featured, together with over 10 new coming to Netflix games.
Watch on YouTube | Twitter | TikTok | Twitch | Facebook
---
Tribeca Games Spotlight
(Friday, 10 June at 21:00)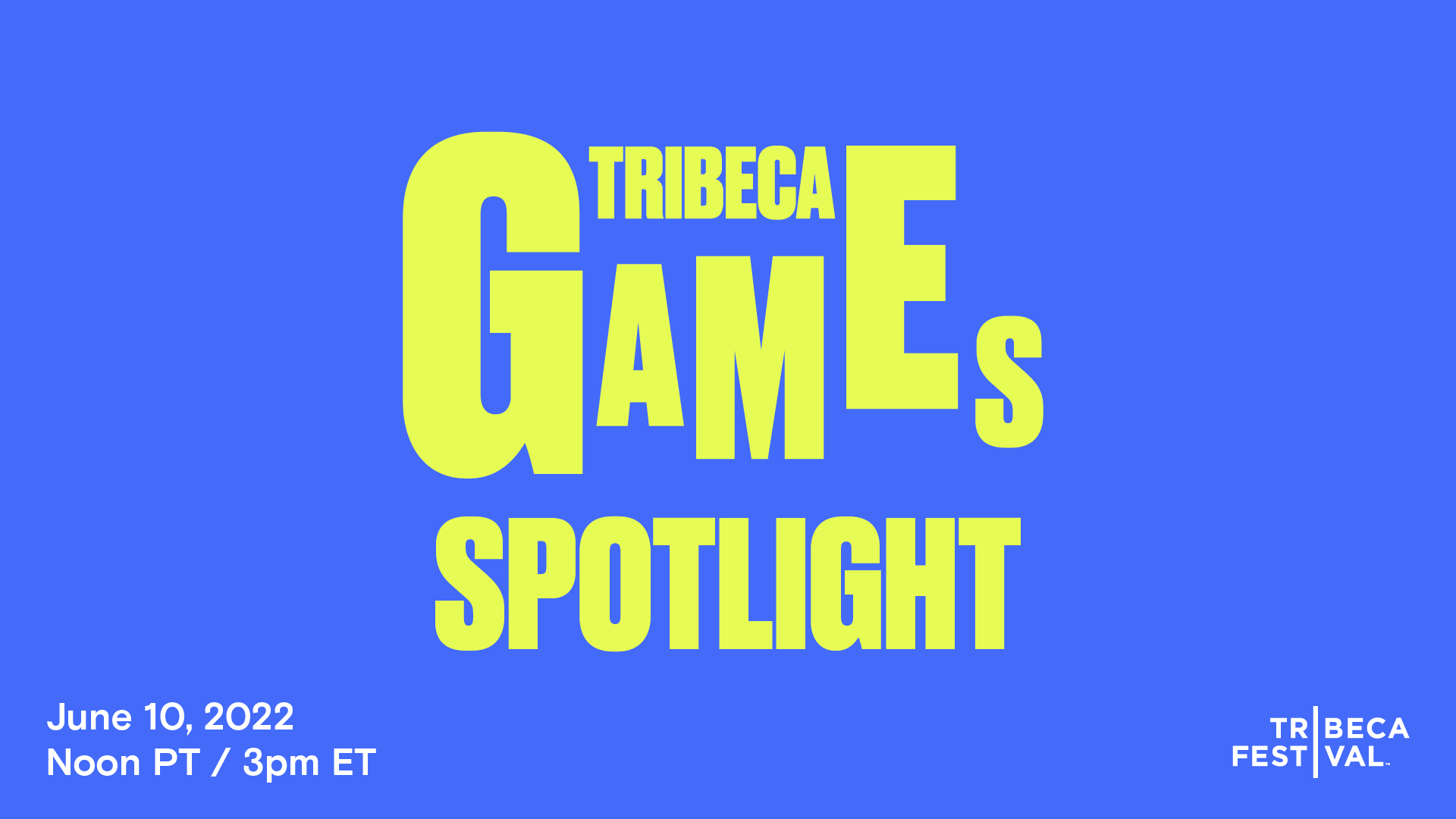 Tribeca (yes, as in the famous New York City film festival) hosts its games spotlight on 10 June. The event will spotlight gameplay and creator interviews from Tribeca's official selections 2022 Games Selection: A Plague Tale: Requiem, American Arcadia, As Dusk Falls, Cuphead - The Delicious Last Course, Sam Barlow's Immortality, Oxenfree 2: Lost Signals, The Cub, Thirsty Suitors, and Venba.
Tribeca is the only event that will have digital access to playthroughs and demos of the Games Selection. Learn more at Tribeca Games Selections.
Watch the Spotlight Event on YouTube
---
Guerrilla Collective3
(Saturday, 11 June at 17:00)
Guerrilla Collective is also in its third year of online event and plans to showcase "some exclusives and game reveals", although no details yet.
---
Wholesome Games Direct
(Saturday, 11 June at 18:30)

Wholesome Games hosts their annual indie showcase of cute, wholesome, family friendly titles. Expect reveals, exclusive footage, interviews, and announcements.
Watch the event on YouTube
---
Future Games Show
(Sunday, 12 June at 21:00)
Catch GamesRadar's Future Games Show after the main Xbox Showcase stream on Sunday. They promise to bring "exciting new trailers and insights from some of the most exciting games coming this year and beyond".
Watch on YouTube | Twitch | Twitter
---
PC Gamer presents the PC Gaming Show
(Sunday, 12 June at 21:00)
Running at the same time as the FGS, and rounding out the week of events, PC Gamer's long-running PC Gaming Show returns to digital again to debut never-before-seen gameplay footage, trailers, developer conversations, and more.
Watch on YouTube | Twitch | Twitter
---