Last week it was revealed that Boss Key Productions, developers of Lawbreakers, will be stopping all new development on the game. In their statement they mentioned that they will be moving onto a new game. And now we know what that game is; Radical Heights.
Radical Heights is a free-to-play battle royale game with a retro 80's theme, cartoonish art style and, urgh, "tubular" third person gunplay. The game will be available on Steam as of 10 April in Early Access.
The game will follow the now traditional battle royale formula, with the added mechanic of collecting cash. With cash additional weapons can be purchased.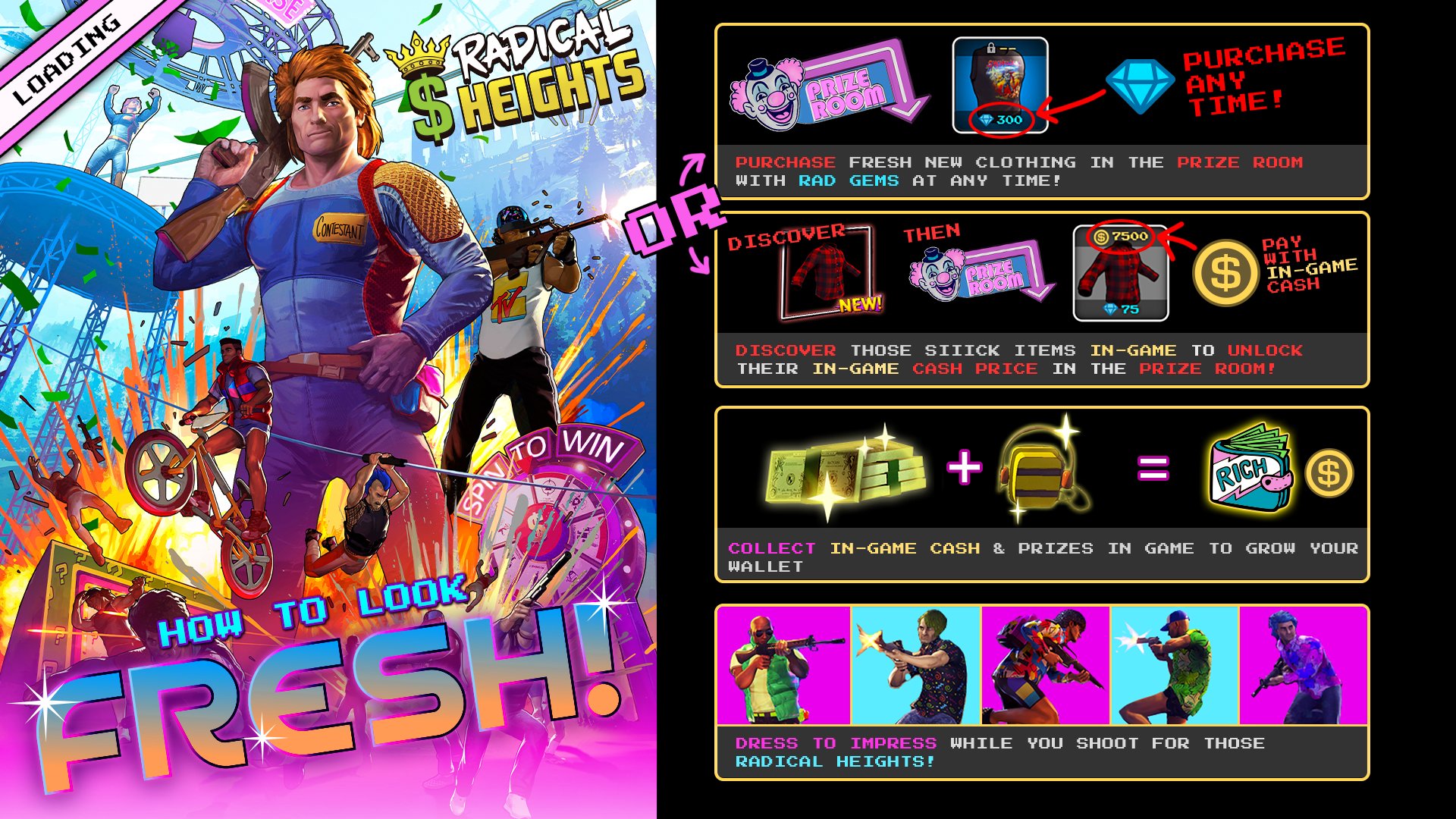 The reception to this news has not been all to positive however. As of the time of writing, the game announcement video is sitting with only 470 likes, with more than 1500 dislikes. The comments on various forums and on Reddit has also been less than enthusiastic.
The biggest concern is the cash mechanic. It is highly susceptible to pay-to-win microtransaction that may be added to the game. It is safe to assume that some form of microtransaction system will be added to the game, but no concrete information is available on what content these microtransactions may include.
On the cash mechanic, developer had the following to share:
Only in Radical Heights does in-game cash you find carry over into future matches," Boss Key said. "Play matches, collect cash, kill contestants, interact with game show elements and more to buy cosmetics from your personal prize room, or put some of that sweet cash in your bank to help buy a weapon next match quicker than your opponents. The choice is yours.
The game will be free-to-play, but a Founders Pack with "exclusive items and bonuses" will be available for $14.99. This further has stoked the fires of skepticism towards the game possibly being plagued by pay-to-win microtransactions.
For now we wait until tomorrow to see if the fears of pay-to-win hell is realised or not.