LEGO 2K Drive: Bricks Go Fast
Welcome to Bricklandia, home of a massive open-world LEGO driving adventure. Race anywhere, play with anyone, build your dream rides, and defeat a cast of wild racing rivals for the coveted Sky Trophy!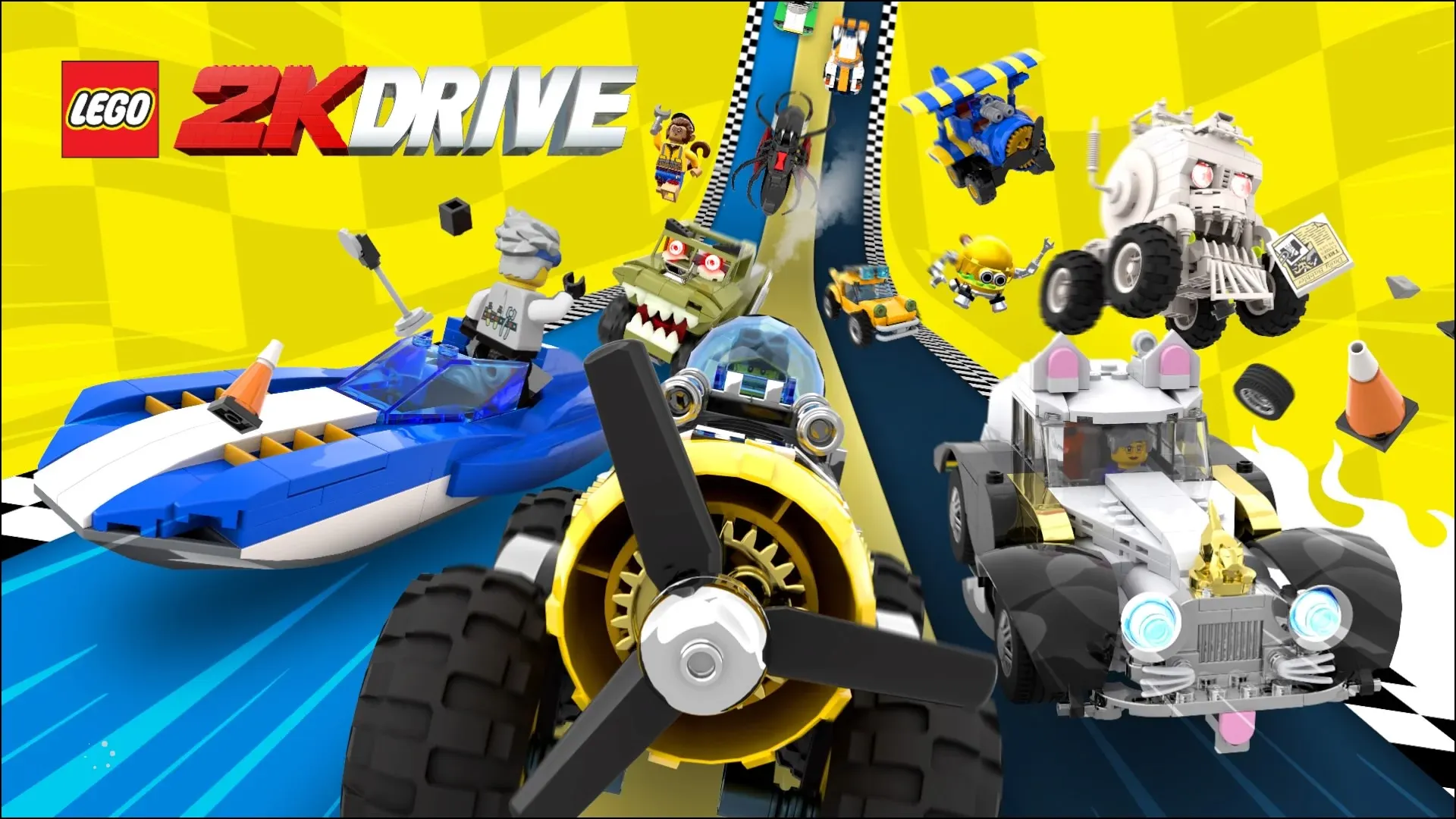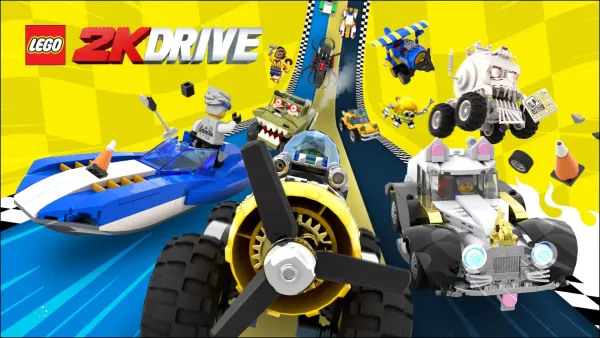 It's been 20 long years since the release of LEGO Racers and so it's exciting to see the concept of a build-it-yourself LEGO racing game come back to life in the upcoming LEGO 2K Drive.
Rev up your engines and get ready for a blast from the past with the upcoming release of LEGO 2K Drive! This open-world racing game, created by veteran studio Visual Concepts and published by 2K Games, takes the spirit of classic 80s racing games and combines it with the fun handling, weapons, and power-ups of Mario Kart.
Welcome to Bricklandia, home of a massive open-world LEGO driving adventure. Race anywhere, play with anyone, build your dream rides, and defeat a cast of wild racing rivals for the coveted Sky Trophy!
Classic video games never really die. While they're still remembered by designers and producers, their influence lives on and they can crop up in the most unexpected places. 2K Games has announced a new agreement with LEGO, which will begin with LEGO 2K Drive, an open-world racing game created by veteran studio Visual Concepts. It combines the explorable world and discoverable challenges of Forza Horizon with the fun handling, weapons and power-ups of Mario Kart – but its origins lie in a completely different set of car games.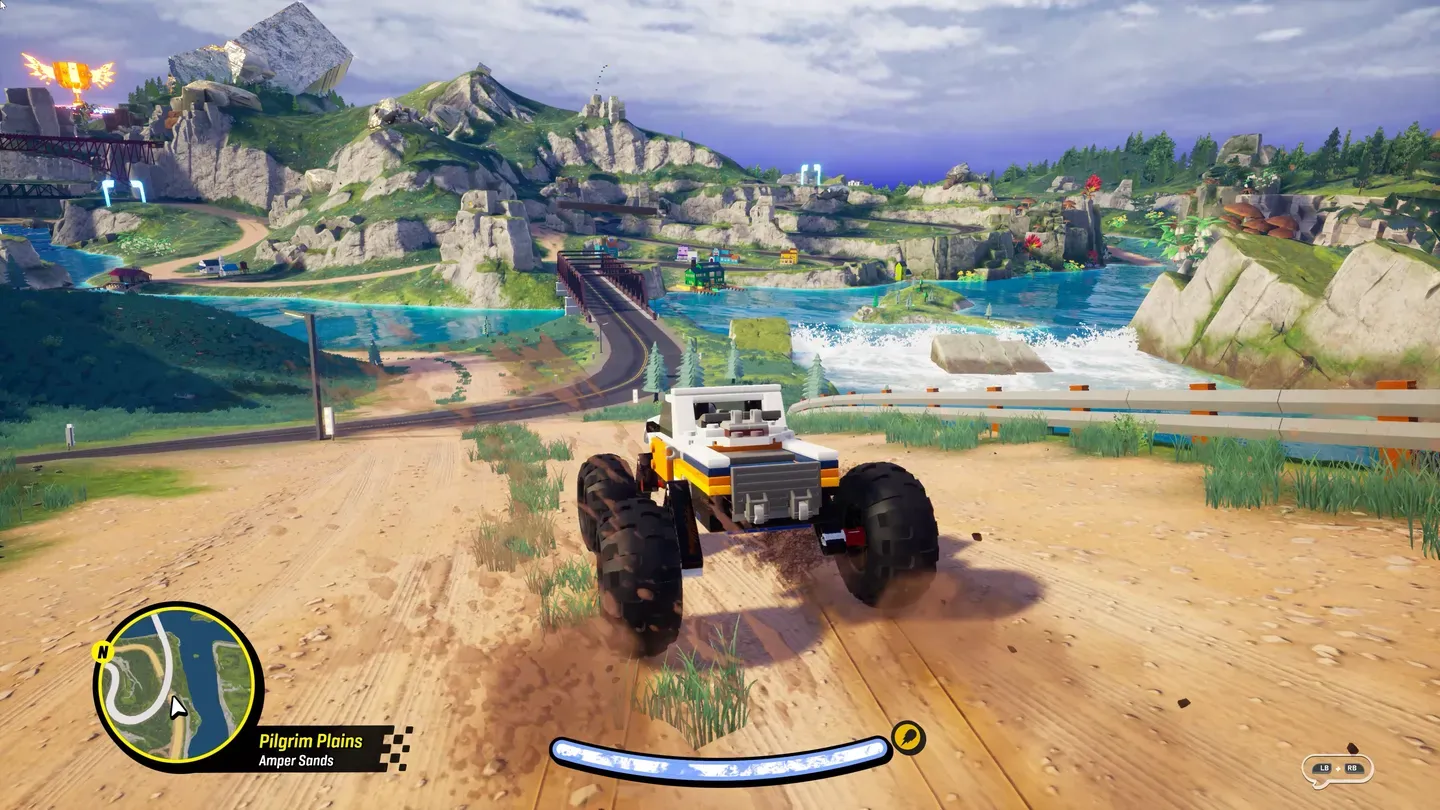 Launching in May, the open-world racing game includes over a thousand unique LEGO pieces that let you build a vehicle to your exacting specifications. In LEGO 2K Drive, your awesome transforming vehicle gives you the freedom to speed seamlessly across racetracks, off-road terrain, and open waters. Explore the vast world of Bricklandia show off your driving skills and build vehicles brick-by-brick!
The Ultimate Driving Experience: Get behind the wheel and gear up for tons of open-world exploration and thrilling races! Take on the exciting Story mode, jump into a single race or Cup Series tourneys, and let loose in off-the-wall minigames. Master the art of drifting, boosting, jumping, and using power-ups to defeat opponents!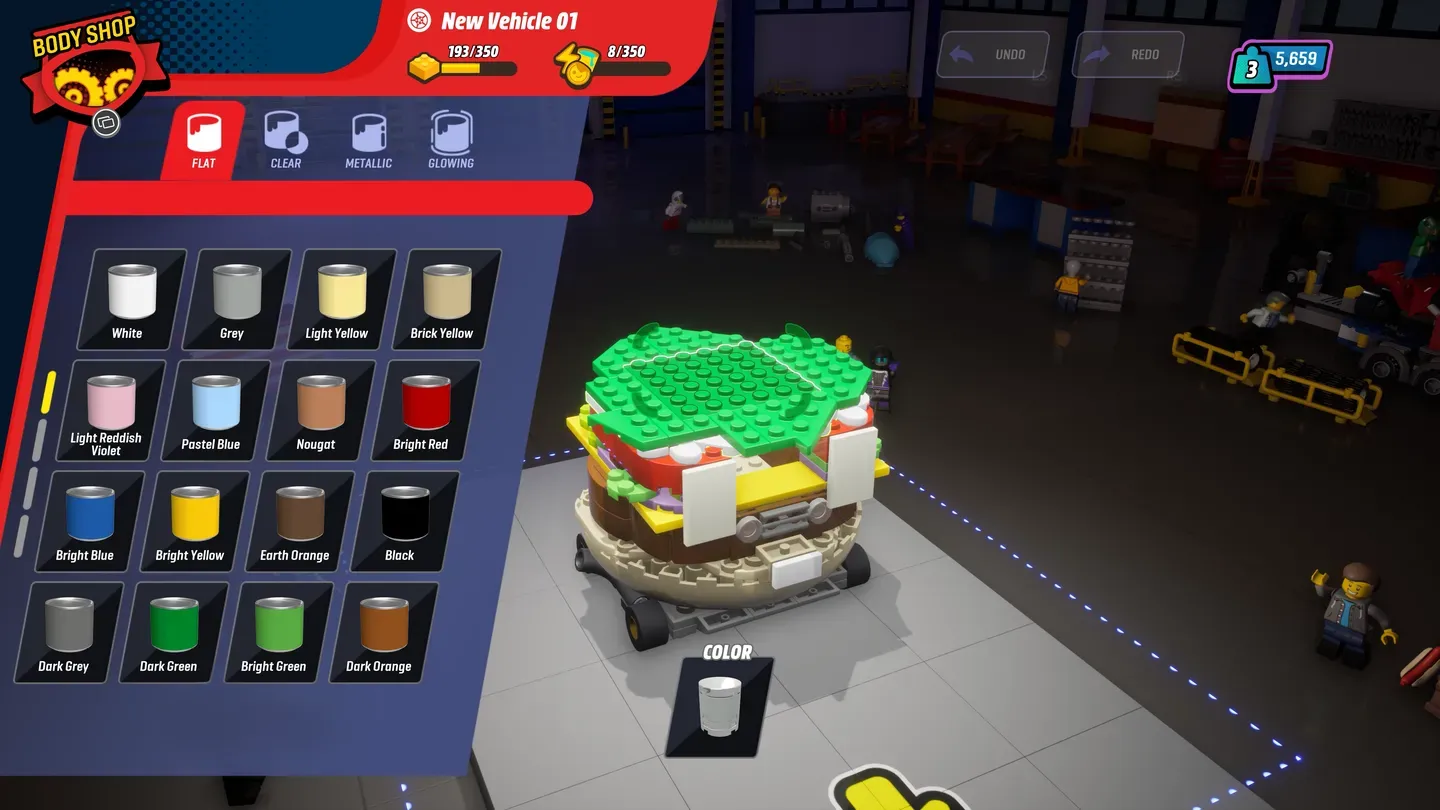 Race for the Sky Trophy: Story mode follows your journey from rookie racer to famous champion as you compete against a series of charismatic rivals. With each victory, you'll work your way up the ranks to take on the infamous Shadow Z.
Open-World Exploration: The vast and vibrant world of Bricklandia is yours to explore as you see fit, full of colourful characters and kooky quests. Zoom past lush fields on Turbo Acres' pavement, go off-roading in the deserts of Big Butte County, cruise across Prospecto Valley's picturesque waterways, and more.
Unleash Your Creativity: Building vehicles in the Garage is as easy as snapping bricks together. Construct new cars and boats from scratch, modify any vehicle in your collection, or unwind with guided builds, then take your creation for a drive!
Play Together at Home and Online: Roam around Bricklandia in local splitscreen or join your driving buddies online!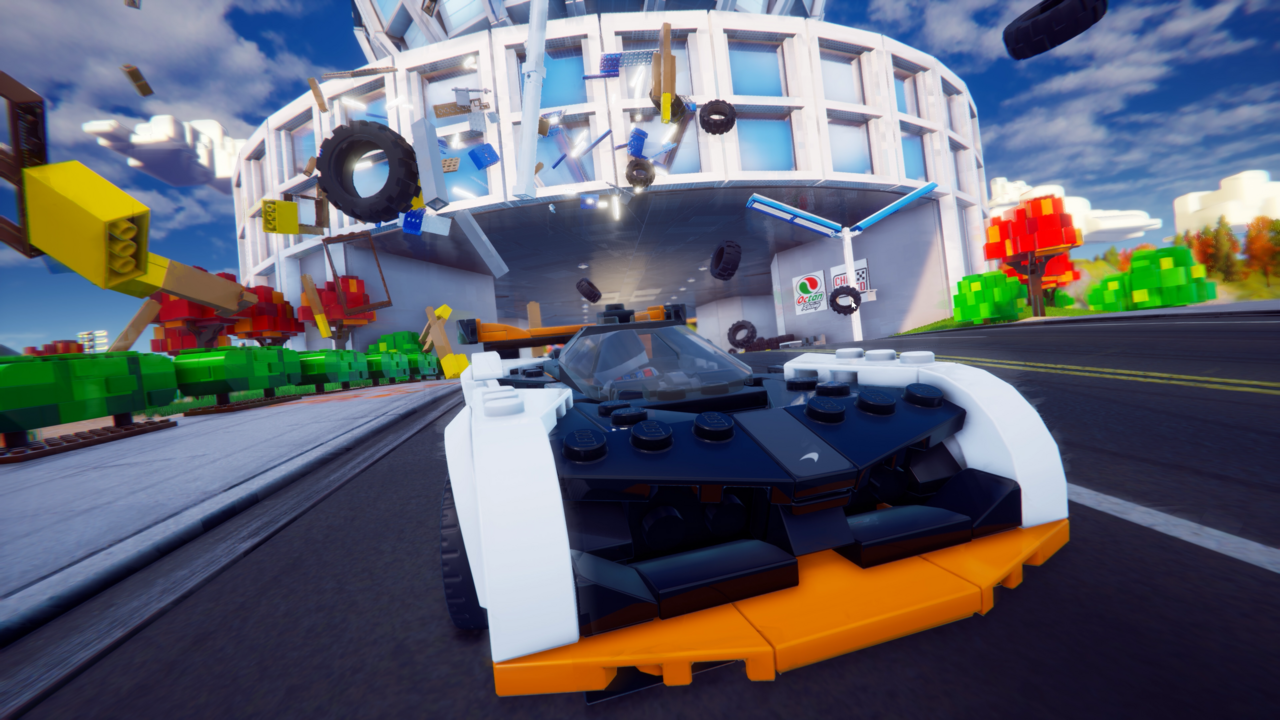 Players will explore the colourful world of Bricklandia, filled with LEGO towns, canyons, farms, and even gothic castles! Everywhere you go, mini figures wander about, often with little challenges to give to you. You'll be jumping over rocky chasms, hunting down and retrieving lost characters, and running over robot invasion forces. The story mode has lots of cut-scenes that capture the typical knockabout humour of the LEGO movies and games.
But it's not just about the racing; the game also features an in-depth construction mode where you can build your own vehicles from scratch using around a thousand different LEGO bricks, as well as stickers. Modify ready-made vehicles, buy new clothing and custom items for your vehicle and driver, and share your custom designs with other players.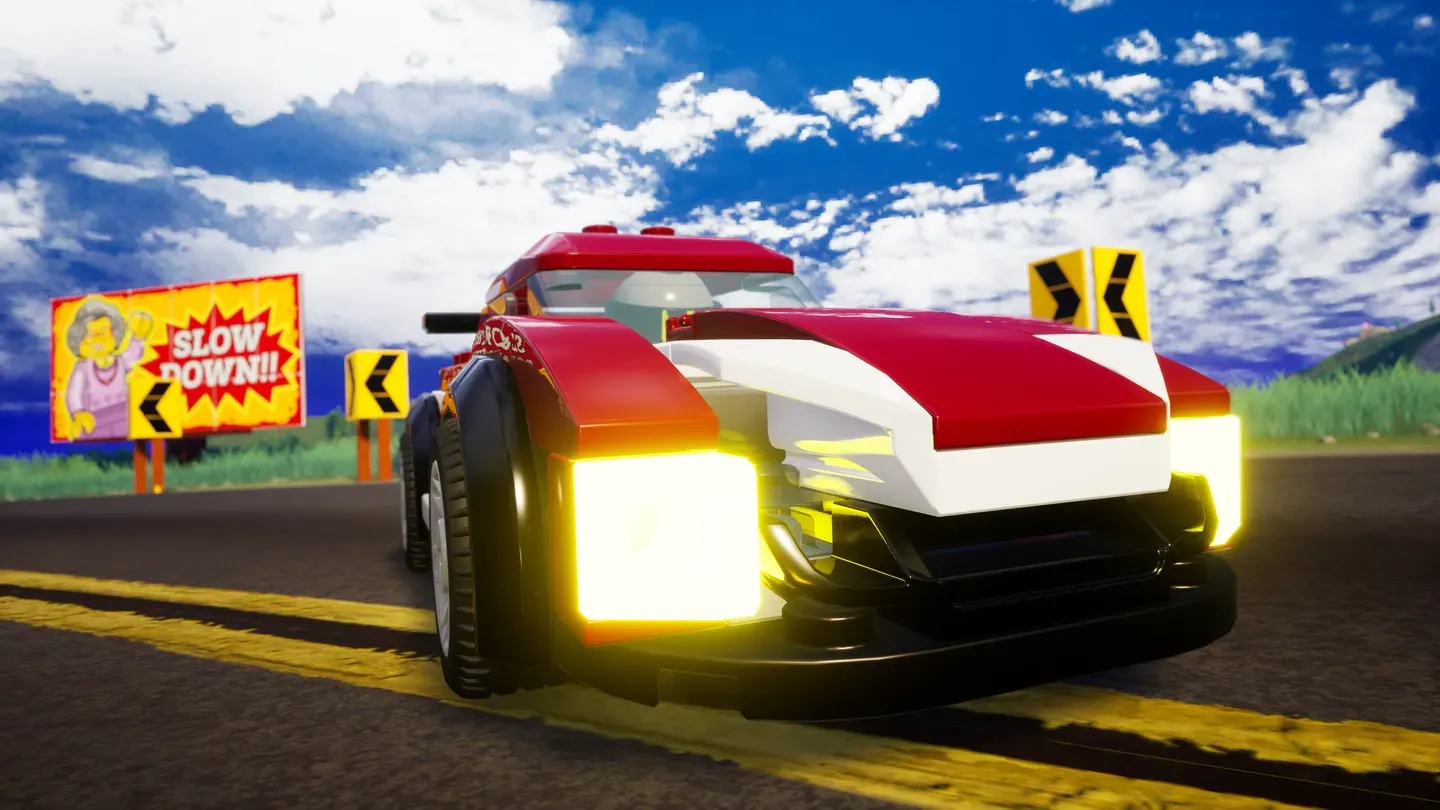 The handling model is super accessible, with a big emphasis on drifting. There are three different surfaces to drive on – street, off-road and water – and your ride instantly transforms into the appropriate vehicle as soon as you need it. Collisions are encouraged, as most objects you hit, from fences to trees, explode into LEGO bricks on impact without impeding your progress. In fact, smashing stuff helps repair your own vehicle, so breaking things is actively encouraged.
Power-ups are a key part of the game, including homing missiles, speed boosts, cloaking devices, and spider webs that act like Mario Kart's ink stains, obscuring the screen for other drivers. The tournament structure is also familiar, with a series of cup events where races are tiered by difficulty. 2K promises six-player competitive online racing, but there's also split-screen for both cooperative and competitive local multiplayer.
Get ready to hit the road when the game is released on 19 May for PC, PS4/5, Xbox 1/S/X, and Nintendo Switch.
---