LEGO Star Wars: The Skywalker Saga
This is the Lego Star Wars game you've been searching for! Eventually. Fans of LEGO Star Wars games can play through all nine of the iconic films that make up The Skywalker Saga, all in glorious LEGO fun form.


This is the Lego Star Wars game you've been searching for! Eventually.
From today, fans of LEGO Star Wars games can begin to play through all nine of the iconic films that make up The Skywalker Saga, all in glorious LEGO fun form.
Ever since its initial announcement back in 2019, and through all of the subsequent delays from the originally planned "Coming 2020" release to the revised and then also delayed "Spring 2021", fans of LEGO and Star Wars have been waiting patiently for this release. Now there's no chance it'll be delayed again, and fans can charge their lightsabers and get ready to travel to the LEGO version of a galaxy far, far away. And of course, the big questions need considering too: Dark Side or Light Side? Empire or Rebellion? Original Trilogy, Prequels, or Sequels first?
Featuring levels from all the Saga films, plus character DLC from standalone films like Solo, and shows like The Mandalorian and The Bad Batch, the game is set to become the ultimate LEGO Star Wars experience.
Nine films worth of content, tons of characters (over 300 of which are playable!), and a multitude of rideable creatures, and flyable and drivable vehicles, all of which will be available at launch, means fans won't be short of things to do in game.
Unlike previous LEGO games where players advance through a linear story, players of LSW: TSS can choose to start the game from any one of the three Skywalker saga trilogies and complete them in any order they wish.
Each of the nine Episodes has five story missions, making a total of 45 levels, contrasting from the six levels per episode in previous LEGO games.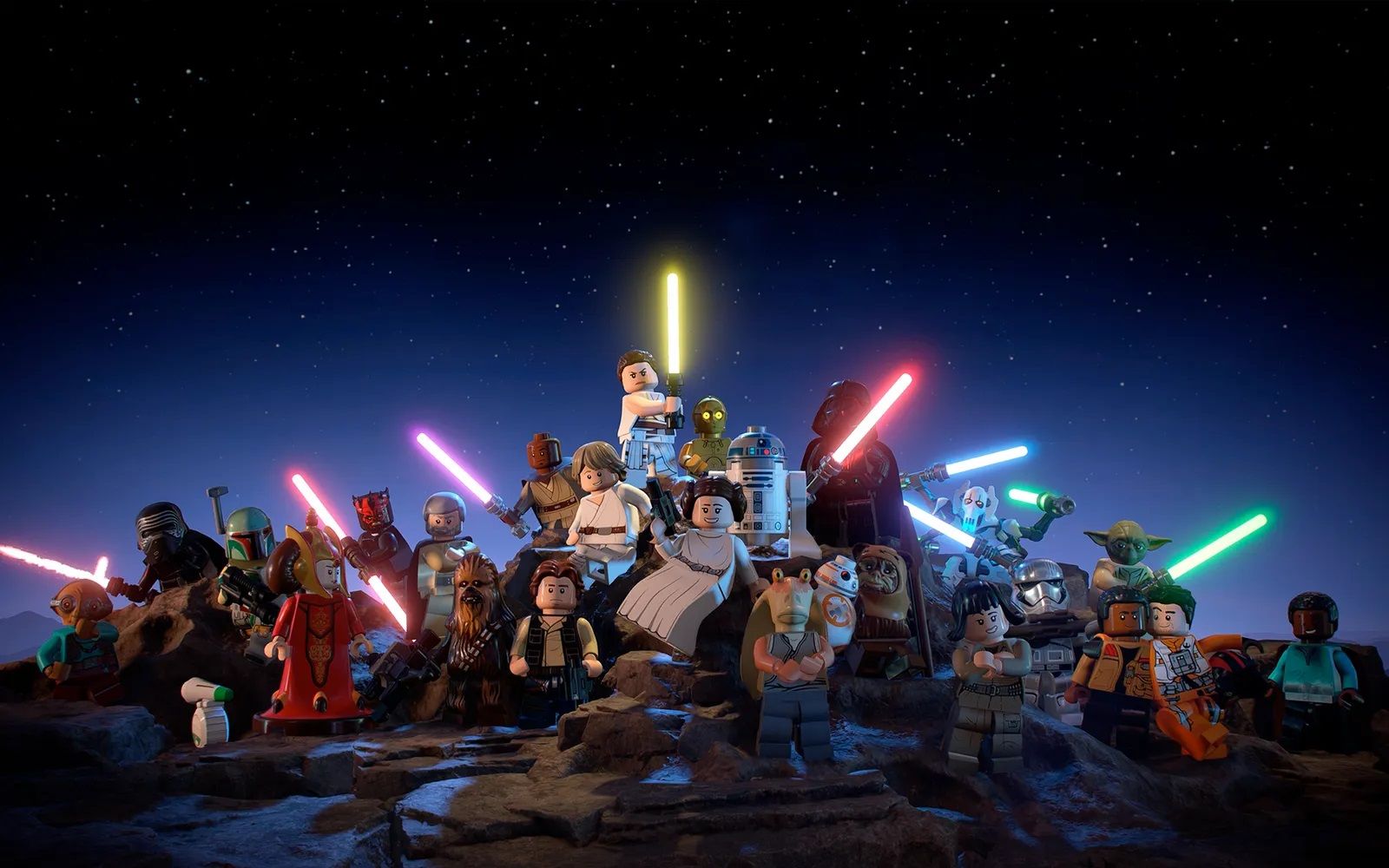 Combat has also been revamped from previous titles. Lightsaber wielders can now use a variety of combos with light attacks, heavy attacks, and Force moves. Characters using blasters will shoot from an over-the-shoulder view, much like the angle featured in many third-person shooter games. Both Jedi and Sith characters will have new ways to use the Force in combat too.
Also new are the upgradeable character classes. Find Kyber Bricks and use them to boost your characters abilities and skills.
There are over twenty explorable worlds and a number of famous locations from around the Star Wars galaxy. These will all be accessible from a central hub. Planets and moons confirmed to be explorable from the hub include Naboo, Tatooine, Coruscant, Kamino, Geonosis, Kashyyyk, Utapau, Mustafar, Yavin 4, Hoth, Dagobah, Bespin, Endor, Jakku, Takodana, D'Qar, Starkiller Base, Ahch-To, Cantonica, Crait, Ajan Kloss, Pasaana, Kijimi, Kef Bir, and Exegol. Many ships will have freely explorable areas in the hub as well, such as Star Destroyers and the Death Star.
Random encounters will also happen in the game's hub. For example, an Imperial Star Destroyer could suddenly jump out of hyperspace and send a fleet of TIE Fighters after the player. Players can choose to engage in dogfights with them or continue onward to progress the story.
In addition to the complete base game, a number of Character Pack DLC have been announced. These will be released and available for separate purchase at or after release. These are all included in the Deluxe Edition.
The Mandalorian Season 1 - Din Djarin, Grogu (non-playable), Greef Karga, Cara Dune, IG-11 and Kuiil (5 April)
Solo: A Star Wars Story - young Han Solo, young Chewbacca, young Lando Calrissian, Qi'ra, Tobias Beckett and Enfys Nest (5 April)
The Classic Characters - Luke Skywalker, Princess Leia, Han Solo, Darth Vader and Lando Calrissian (5 April)
The Trooper Pack - Death Trooper, Incinerator Trooper, Range Trooper, Imperial Shore Trooper and Mimban Stormtrooper (5 April for Deluxe pre-orders/4 May)
Rogue One: A Star Wars Story - Jyn Erso, Bodhi Rook, Cassian Andor, K-2SO, Chirrut Îmwe, Baze Malbus and Director Krennic (19 April)
The Mandalorian Season 2 - Ahsoka Tano, Boba Fett, Bo Katan, Fennec Shand and Moff Gideon (4 May)
The Bad Batch - Hunter, Wrecker, Tech, Crosshair and Echo (4 May)
---
LEGO Star Wars: The Skywalker Saga releases 5 April for Xbox Series X|S, Xbox One, PlayStation 5, PlayStation 4, Nintendo Switch, and Windows PC.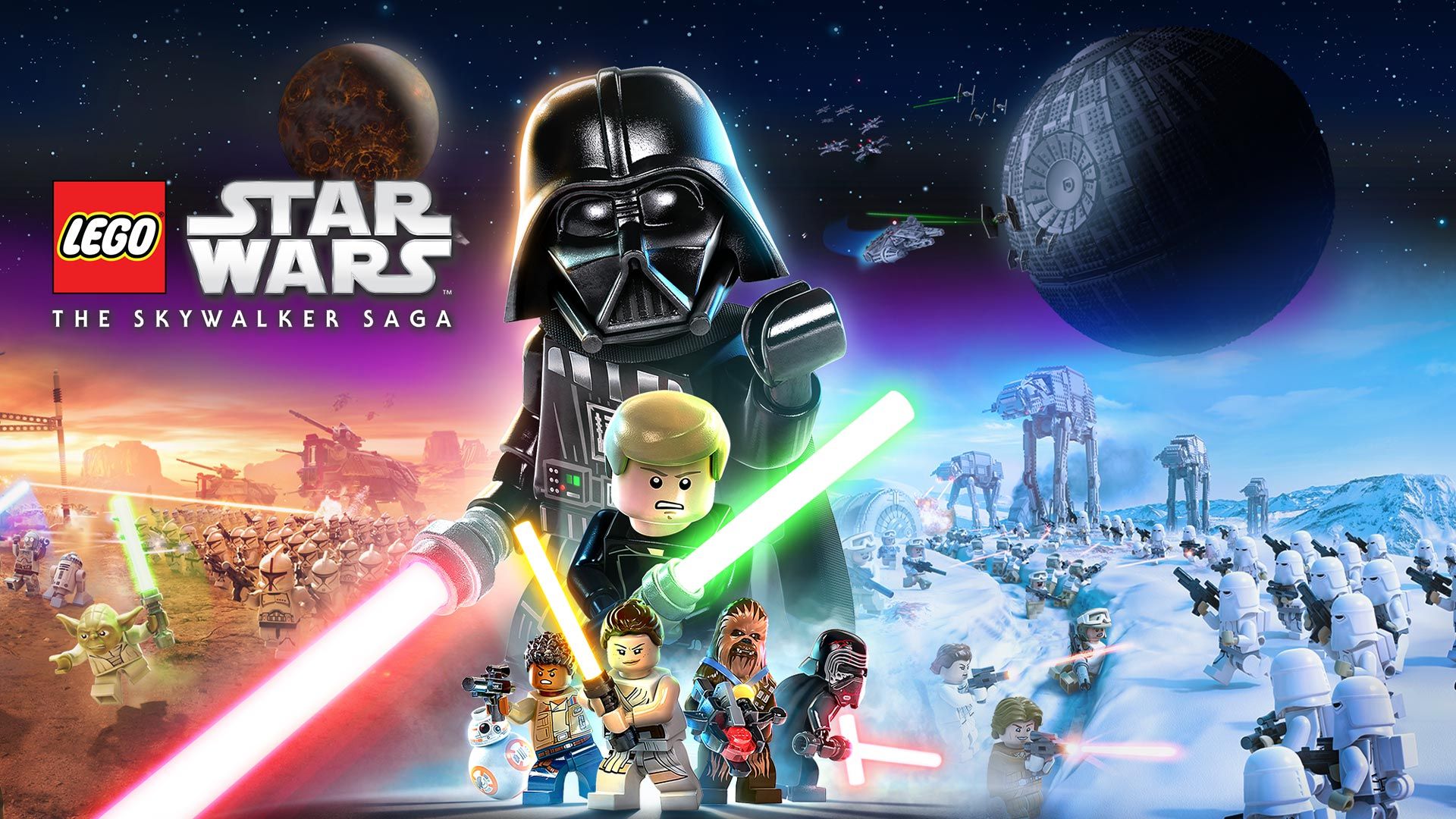 ---
The galaxy is yours in LEGO Star Wars: The Skywalker Saga. In this brand-new game, players will experience memorable moments and nonstop action from all nine Skywalker saga films reimagined with signature LEGO humor. The game will immerse players in the expansive saga with the freedom to control hundreds of characters, ships and vehicles to create their own unique journey through the galaxy.
Explore the Trilogies in Any Order
Players will relive the epic story of all nine films in the Skywalker Saga, and it all starts with picking the trilogy of their choice to begin the journey.
Laugh-Out-Loud LEGO Humor
All the unforgettable moments from the entire saga have been retold in new, fun-filled, hilarious LEGO humour.
Play as Iconic Heroes and Villains
There are hundreds of playable characters from throughout the galaxy and every era of the saga. Players can play as Luke Skywalker, Rey, Obi-Wan Kenobi, Finn, BB-8 and a legion of other heroes, or turn to the dark side as Darth Vader, Emperor Palpatine, Kylo Ren and more.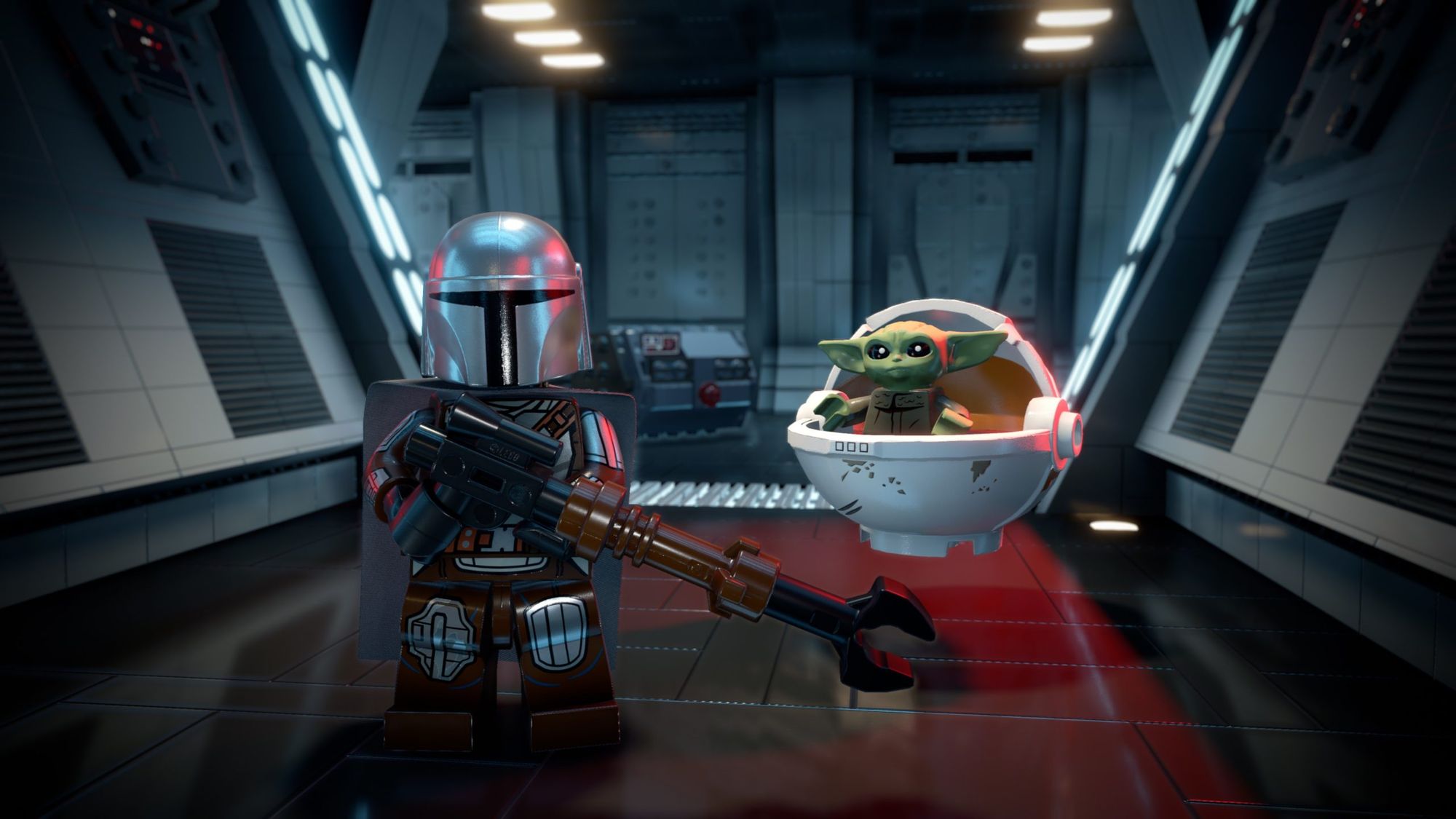 Discover Legendary Locales
Players can visit legendary locales from their favorite Star Wars films such as the desert of Geonosis, the swamps of Dagobah and the snowfields of Starkiller Base. They can then travel through space and revisit any planet at any time. Expansive hub areas based on memorable settings from the films offer fun quests and more to explore.
Powerful Player Experiences
Players can play on the light or dark side of the Force, master combat and take control of ships and vehicles for empowering adventures throughout the galaxy.
Always Family Friendly
This is an imaginative and funny LEGO gaming experience appropriate for kids of all ages. It is an accessible entry point into the Star Wars galaxy that is easy for a younger audience to pick up and play while still deep enough for anyone to enjoy.