The world's friendly neighbourhood spider is swinging his way onto PlayStation 4 consoles this upcoming Friday. We take a look at what the critics have to say about the web-slinger.
Marvel's Spider-Man, developed by Insomniac Games, and is another heavily anticipated PlayStation 4 exclusive to be released this year. Following the success of God of War earlier this year, a lot of hype has been generated for this game.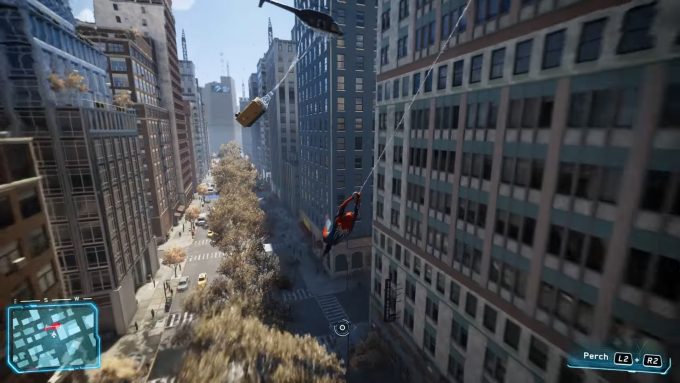 The game centers on not only the heroic deeds of Spider-Man, but also the life of Peter Parker. Players will be able to swing their way through a vast open-world representation of New York, and engage in different side missions and finding many different collectables. The game also features different boss battles as Spidey fights some of the most notorious bad-guys in the Marvel universe.
The game has been a hit with the critics, with a current average score on OpenCritic of 88 and a Metacritic score of 87.
Many critics praise the games visual beauty, web-swinging mechanics, engrossing story and the fact that you really feel like Spider-Man playing the game. Some have pointed out that the side mission can get repetitive at times, and boss battles seems to be hit-or-miss for some.
Here are some quotes from prominent reviewers:
Filled with heart-pounding, high-flying action, Spider-Man is a polished, fun and sometimes frustrating PS4 exclusive.
As a playground for one of the most idiosyncratic superheroes of all time, Marvel's Spider-Man is sheer bliss. It's a sandbox platformer first and foremost, and a damn good one. Throughout playing the game I was constantly hounded by the question of whether this—sublime superhero traversal in a gorgeous, idealized version of New York—were enough. After countless hours later spent cleaning up every last icon on the map, I'm convinced they are.
The story shines as brightly as the gameplay – both deliver heart-pounding excitement.
A spectacular cinematic presentation and sensational core mechanics help Insomniac's take on a Spider-Man game shine, in spite of some unimaginative open-world activities.
Marvel's Spider-Man is charming and energetic, action-packed and surprisingly capable of tugging on your heart strings to deliver a one-two punch to the emotional gut. If you had to sum up Marvel's Spider-Man in one word, nothing would be more apt than…amazing.
Spider-Man isn't just a great superhero game, it's a proof of concept for Insomniac as a company. This project shows that they can basically handle pretty much any universe, because if you can accurately recreate Peter Parker's nimbleness and gentle heart you can do anything: and with multiple teasers at the end, I think they'll get that chance.
I wanted Marvel's Spider-Man on PS4 to make me feel like Spider-Man: To sail between the highrises of New York City, to nimbly web up hordes of enemies, and tussle with familiar, animal-themed villains. Insomniac Games' first foray into the world of Marvel handily delivers on all of that. But what I didn't expect from Spider-Man was to come away feeling just as fulfilled to have inhabited the life of Peter Parker. Aside from a few odd pacing issues, which momentarily took me out of the experience of being a superhero, and a world of optional missions that don't always quite live up to the heft of the main story, Insomniac has delivered a Spider-Man story that both surprised and delighted me, coupled with gameplay that made me feel like Spider-Man nearly every step of the way. The Wall Crawler's open world doesn't consistently deliver the thrilling moments of its main campaign, but the foundation laid here is undoubtedly a spectacular one.
Marvel's Spider-Man released exclusively to PlayStation 4 and PlayStation 4 Pro on Friday 7 September.