It has been more than ten years since the very first early alpha of Minecraft became publicly available (version 0.0.11a). Many millions in sales, and a $2.5 billion acquisition from Microsoft later, and Mojang is releasing a Minecraft augmented reality game for Android and iOS smartphones.
With mobile location-based "augmented reality" games like Pokemon Go and Harry Potter Wizards Unite taking the world by storm, Microsoft also wants to weigh in on this market.
After Minecraft creator Markus Persson sold his stake in Mojang on 15 September 2014, Microsoft CEO Satya Nadella said that HoloLens was a big reason they decided to buy Mojang. HoloLens is an augmented reality headset from Microsoft which was still in development during the Minecraft acquisition.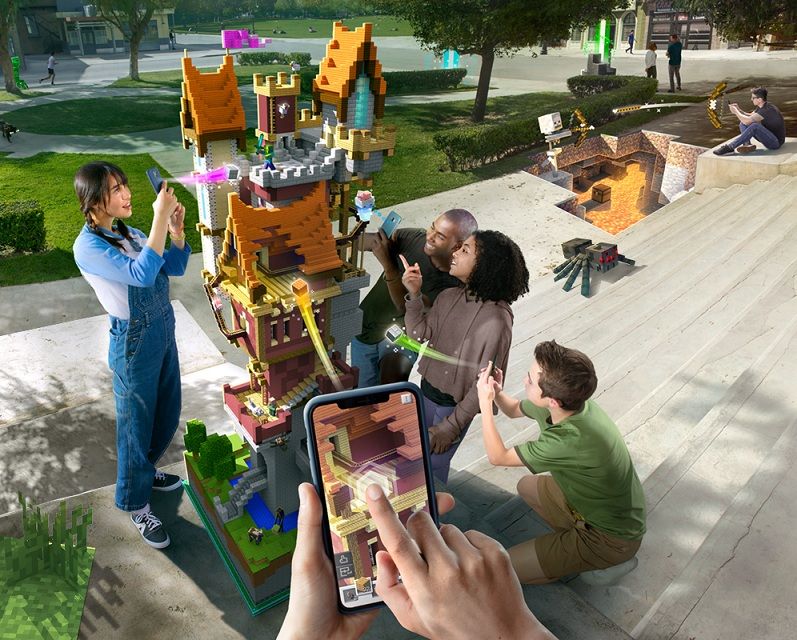 Minecraft Earth is an all-new augmented reality game you can play on your mobile devices that brings the Minecraft world into our universe! Through the lens of the game, you'll be able to build creations with friends and place them in the real world at life-size. You'll discover exciting new mobs to use in your builds. And you may need to put your survival skills to the test as you explore a new side to your neighborhood and battle Minecraft mobs in real life!

There's lots to do in Minecraft Earth whilst exploring your world or relaxing at home:

Collect blocks and rare items from Tappables.
Experience the world of Minecraft in the real world with augmented reality at Adventures.
Use Build Plates to create your latest masterpiece on a tabletop.
Experience your builds in life-size AR.
Minecraft Earth will be free to play on iOS and Android devices before the end of August 2019. Microsoft has also made it clear: No lootboxes!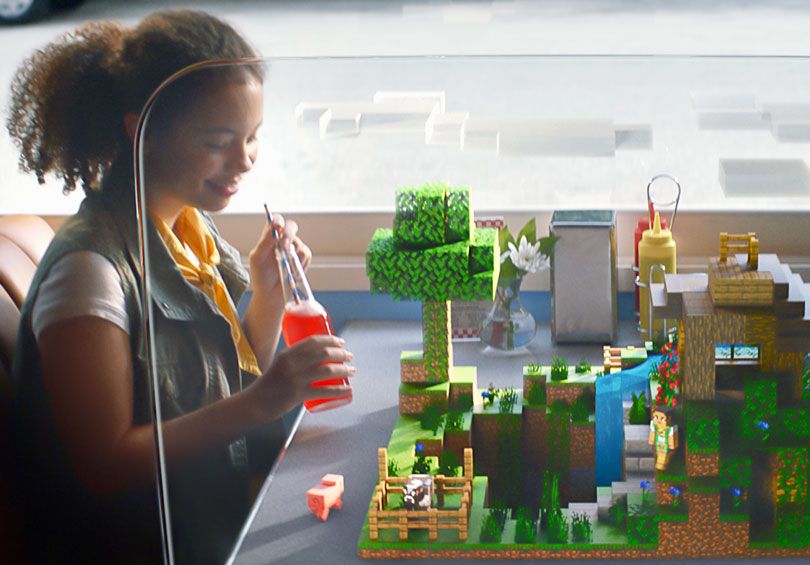 Find out more info on their site where you can also sign up for the closed beta. Sign up and receive updates for the game, get a free skin for Minecraft Earth and Minecraft Bedrock, and for chance to be one of the first to play Minecraft Earth. The skin is only available for a limited time.
Minecraft Earth requires a mobile device running at least Android 7 or iOS10 and a valid Microsoft or Xbox Live account. Players must also be 18 or older.