Most Epic Movie Releases For July 2018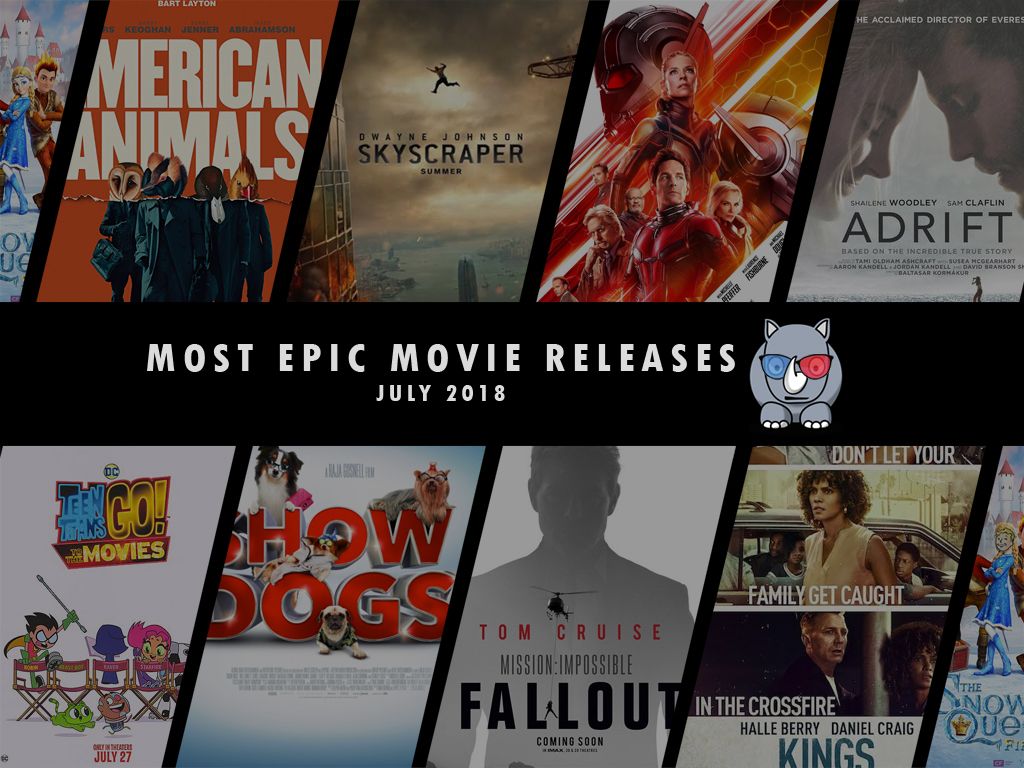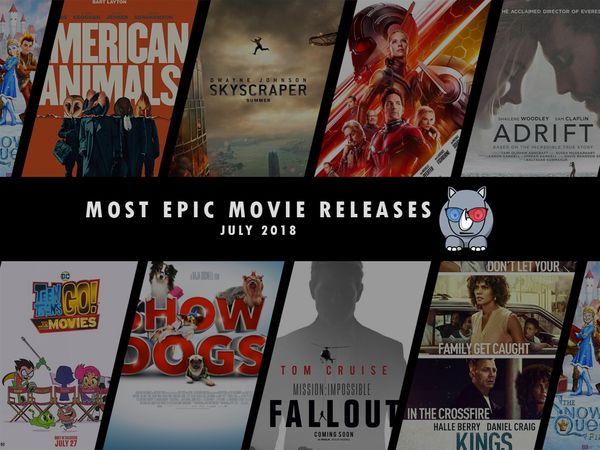 American Animals
Crime, Adventure, Caper
July 6th
The extraordinary and thrilling true story of four friends living an ordinary existence—until they brazenly attempt to execute one of the most audacious art heists in US history. Not everything is as it seems, and, as the daring theft unfolds through each of their perspectives, each of them start to question whether their attempts to inject excitement and purpose into their lives is simply a misguided attempt at achieving the American Dream.
Wiki - IMDb - Metacritic - Rotten Tomatoes
---
Ant-Man and the Wasp
Superhero, Action, Adventure, Sci-fi
July 6th
Scott Lang is grappling with the consequences of his choices as both a Super Hero and a father. As he struggles to rebalance his home life with his responsibilities as "Ant-Man," he's confronted by Hope van Dyne and Dr. Hank Pym with an urgent new mission. Scott must once again put on the suit and learn to fight alongside "The Wasp"—as the team works together to uncover secrets from the past.
Wiki - IMDb - Metacritic - Rotten Tomatoes
---
Show Dogs
Adventure, Comedy, Family, Children
July 6th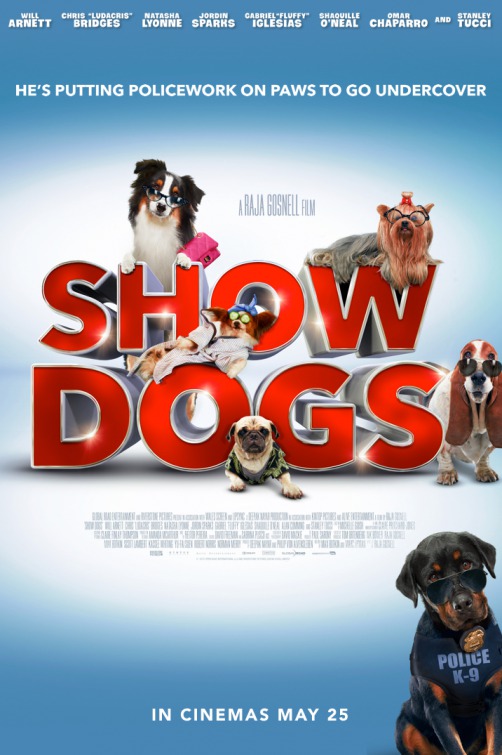 The unlikely pairing of a human detective and his canine partner, who has to go undercover at the world's most exclusive dog show to solve his biggest case yet.
Wiki - IMDb - Metacritic - Rotten Tomatoes
---
Kings
Crime, Drama, Romance, Action, Suspense
July 13th
Millie is a hardworking, tough and protective Los Angeles single mother with an affection for homeless children. Her neighbor Obie is the local loose cannon -- and the only white man -- in an area largely inhabited by African-Americans, Latinos and Koreans. With racial tensions running high, Millie and Obie appear to be unlikely allies. But following the acquittal of four of the officers accused of beating Rodney King, the two of them must navigate the gathering chaos in the city.
Wiki - IMDb - Metacritic - Rotten Tomatoes
---
Skyscraper
Adventure, Action, Thriller
July 13th
Former FBI Hostage Rescue Team leader and U.S. war veteran Will Sawyer now assesses security for skyscrapers. On assignment in China, he finds the tallest, supposedly-safest building in the world suddenly ablaze, and he's been framed for arson. A wanted man on the run, Will must find those responsible, clear his name and somehow rescue his family who is trapped inside the building...above the fire line.
Wiki - IMDb - Metacritic - Rotten Tomatoes
---
Adrift
Thriller, Adventure, Romance, Action, Drama, True Story
July 27th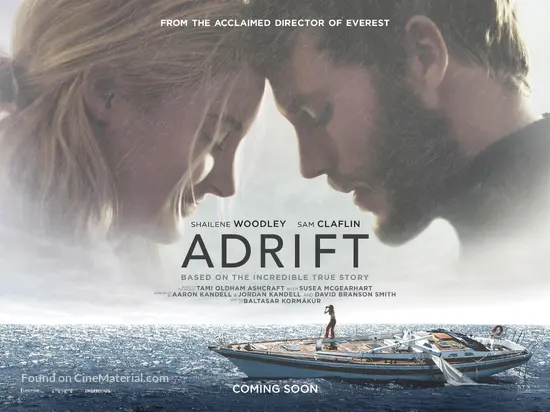 Two free spirits' chance encounter leads them first to love, and then to the adventure of a lifetime. As the two avid sailors set out on a journey across the ocean, Tami Oldham and Richard Sharp don't anticipate that they'll be sailing directly into one of the most catastrophic hurricanes in recorded history. In the aftermath of the storm, Tami awakens to find Richard badly injured and their boat in ruins. With no hope for rescue, Tami must find the strength and determination to save herself and the only man she has ever loved.
Wiki - IMDb - Metacritic - Rotten Tomatoes
---
Mission: Impossible – Fallout
Adventure, Action
July 27th
Ethan Hunt and his IMF team, along with some familiar allies, are in a race against time after a mission gone wrong.
Wiki - IMDb - Metacritic - Rotten Tomatoes
---
Snow Queen 3: Fire and Ice, The
Adventure, Animated, Family, Children's
July 27th
After heroically defeating both the Snow Queen and the Snow King, Gerda still cannot find peace. Her dream is to find her parents, who were taken away by the North Wind, and finally reunite the family. Gerda and her friends start out on a difficult journey to find her parents, and they encounter new challenges along the way. When they discover an ancient magical artifact of the trolls, the Stone of Fire and Ice, things start going off-plan. Will Gerda be able to tame the mighty forces of the magical elements and get her family back?
---
Teen Titans Go! to the Movies
Action, Animated, Comedy, Family, Sci-fi, Children's
July 27th
A villain's maniacal plan for world domination sidetracks five teenage superheroes who dream of Hollywood stardom.
Wiki - IMDb - Metacritic - Rotten Tomatoes
---
There's something out of place in the cover image. Can you find it? Spoiler quotes please if you do.