Moving Out 2 – Get Packing Again F.A.R.T.s!
Moving Out 2 is the wacky sequel to the world-famous physics-based moving simulator. Working as a solo F.A.R.T, or with up to three friends, slip into your Smooth Moves uniform and help the residents of Packmore, and beyond, to pack up and ship out!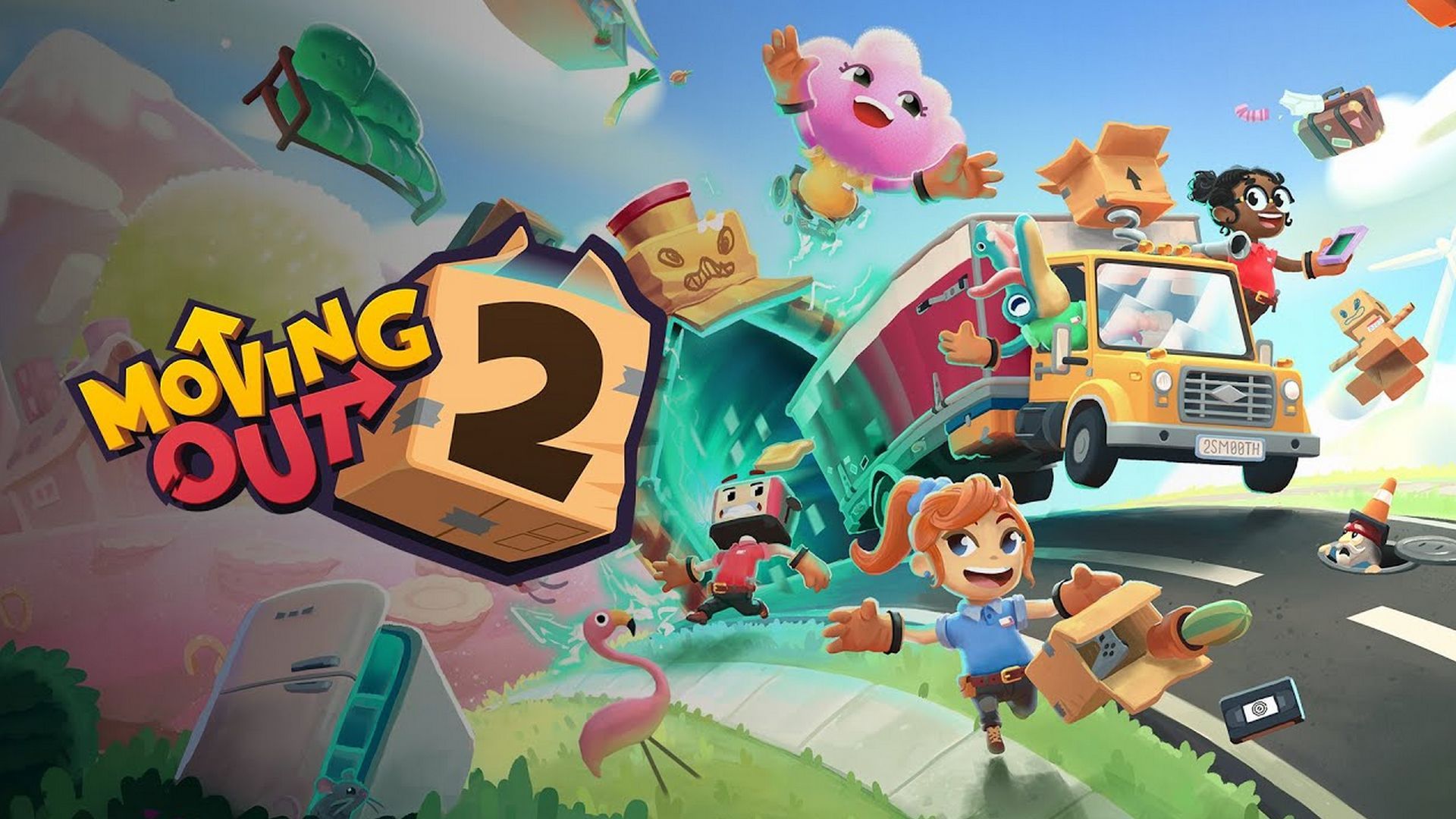 Moving Out 2 is the sequel to 2020s uber popular physics-based co-op puzzle game, Moving Out. The game follows the same premise as its predecessor, where players join Smooth Moves Furniture Removalists as a F.A.R.T. (Furniture Arrangement Relocation Technician) and help move furniture and objects out of houses.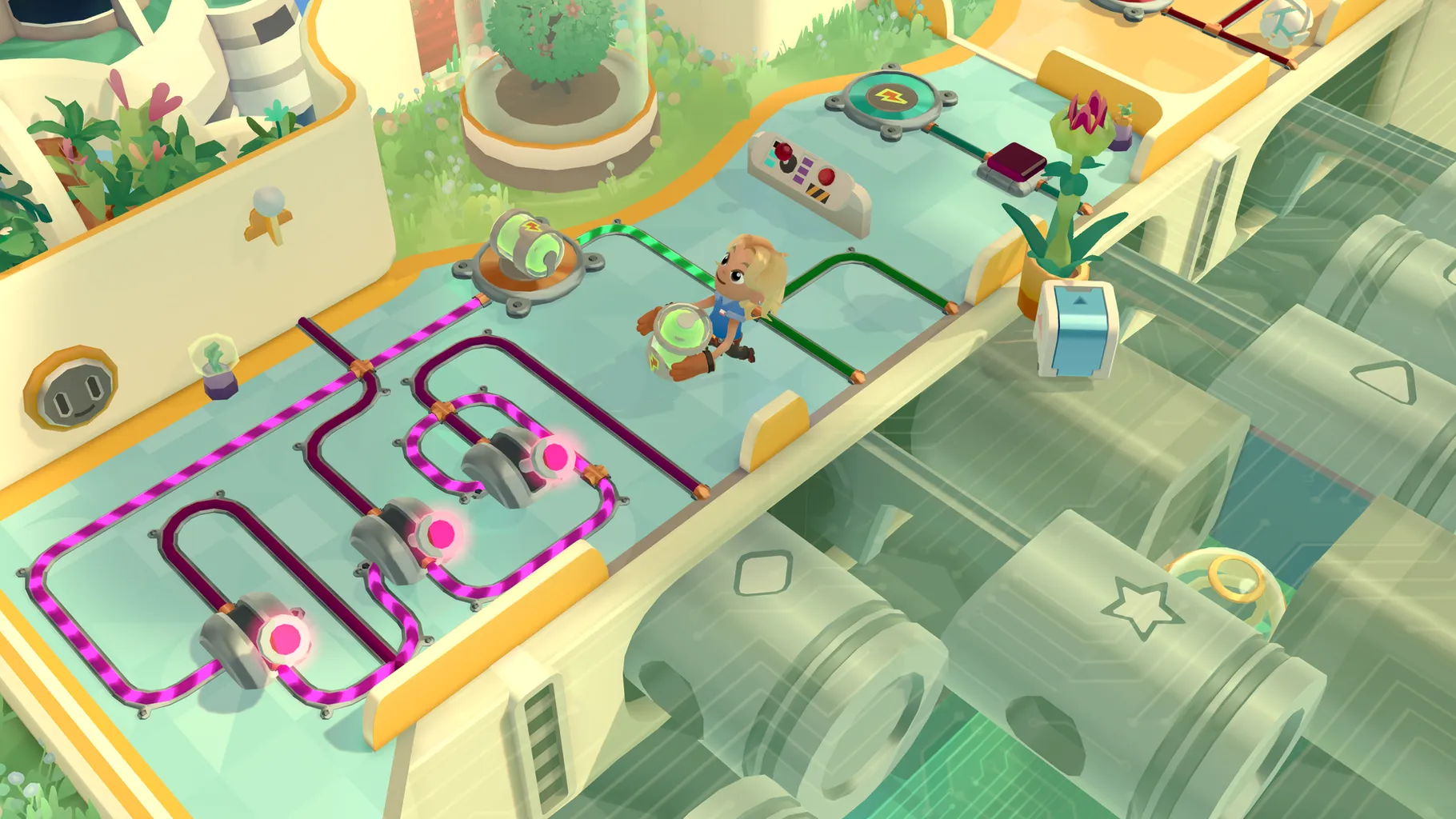 Launching on 15 August from Aussie-based developers SMG Studio and their Swedish co-developer DevM Games, publisher Team17 invites players to "Travel the multiverse and overcome new levels and puzzles that pit F.A.R.Ts with their biggest removals challenge yet."
In Moving Out 2, players will travel through a variety of universes after gnomes open an interdimensional portal in the familiar small town of Packmore.
Yes, I said gnomes. I can't tell you why they've come to Packmore but their mere presence in the game will tell you that the game is again populated by a cast of zany, irreverent, and colourful characters, some from the original game, and a whole host of new F.A.R.T.s.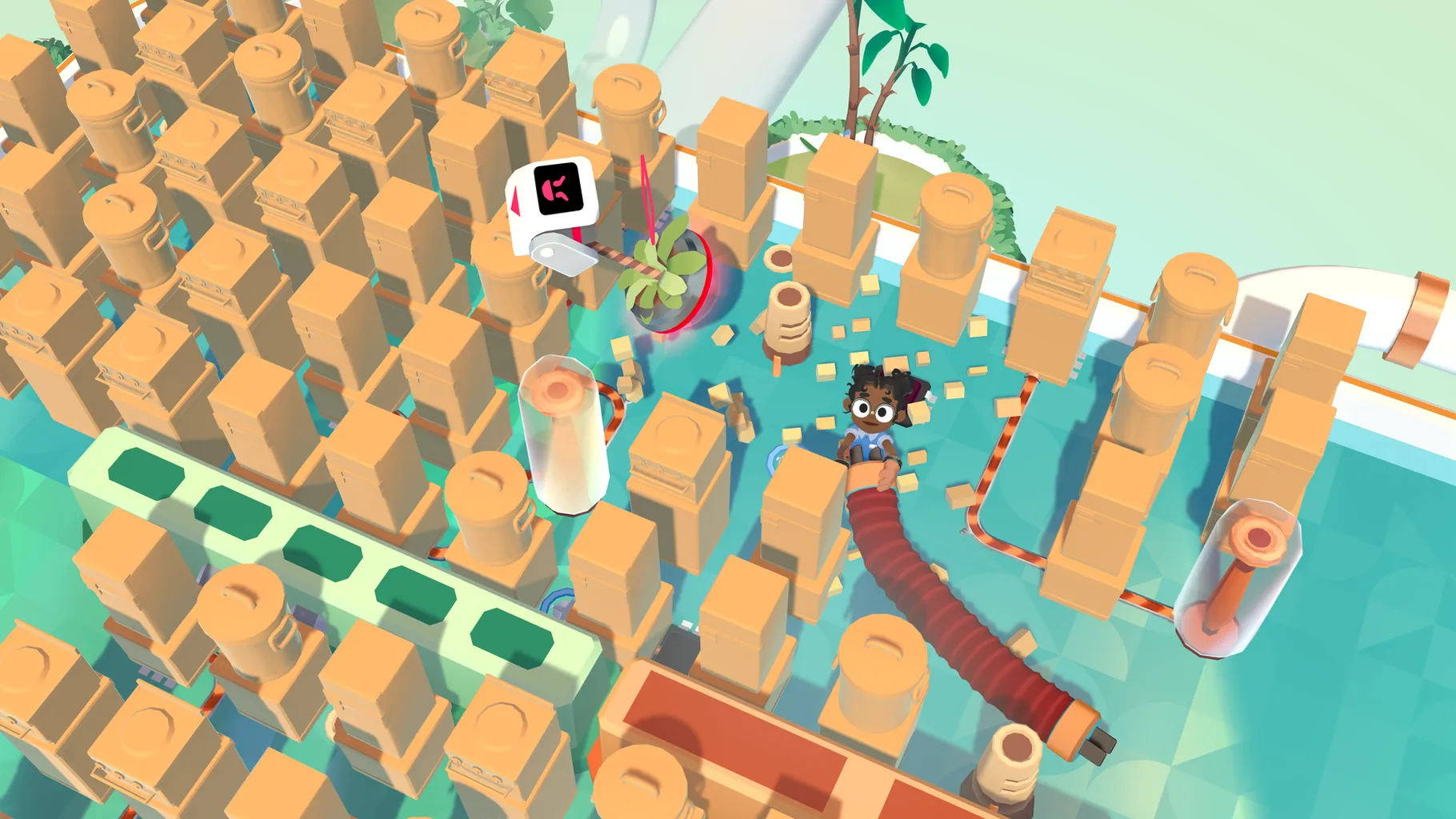 Players who work through the complete story will visit five dimensions all together, each with its own map and variations of the games' moving mechanics. Each universe features its own set of challenges and tasks for the F.A.R.T to take on.
You will start in the Packmore which serves as an introduction to the world of Moving Out and uses the same lift-carry-place mechanics of the first game. However, once the gnomedimensional portal is opened, the multi-verses beyond Packmore open up.
Snackmore is a candy themed dimension that has a number of mini game levels. It also introduces a new game feature called "sorting" which needs players to take items to specific delivery zones. Middle Folkmore is a fantasy-based map with portals, rotating platforms, floating trains and other magic style mechanics. The next world is Packtroplis City where players ride drones and change the environment with cranks and battery powered elements and mechanics. The last dimension is, well let's just say, wild. You'll have to play the game to reveal its secrets.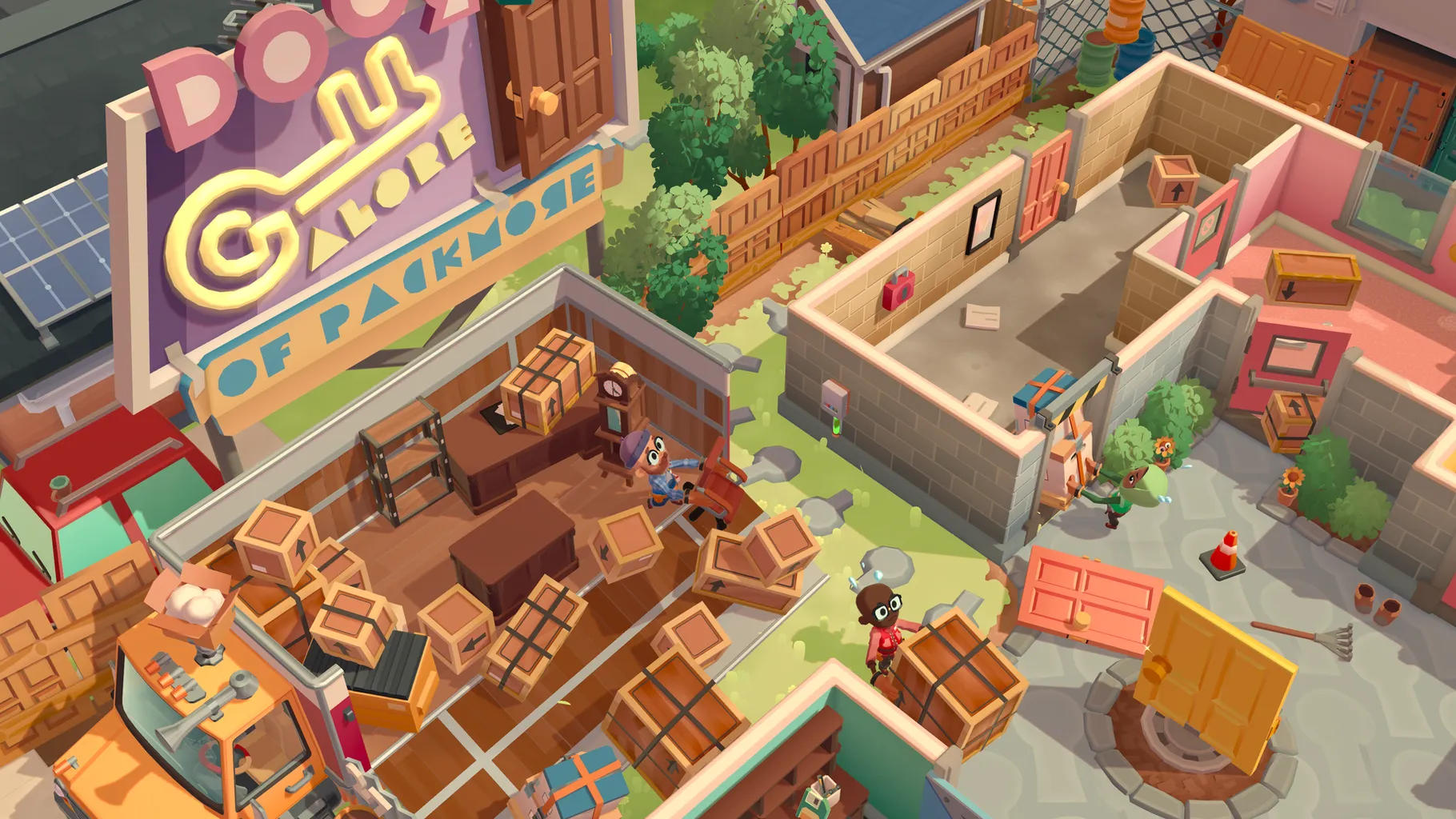 The physics-based moving simulator can be played solo or in co-op mode with up to three friends. New to the second edition of the franchise is a much requested feature from players of the first: online co-op is in MO2, and it is cross-play enabled!
Alongside new additions like characters and outfits, there's a significant change in the reward structure in Moving Out 2. In the previous game, players could get up to three stars depending on how fast they completed the level. Now, there is a single benchmark Pro Time that you can try to beat. This system works a lot better, in my opinion. Playing solo, even in my uncoordinated fat finger way, I was generally easily able to meet the Pro Time targets. The rewards for successfully completing tasks include Style Crates with new cosmetics and character unlocks.
The game does include an impressive selection of game assists and accessibility settings that make playing the game either alone or with limited abilities comfortable.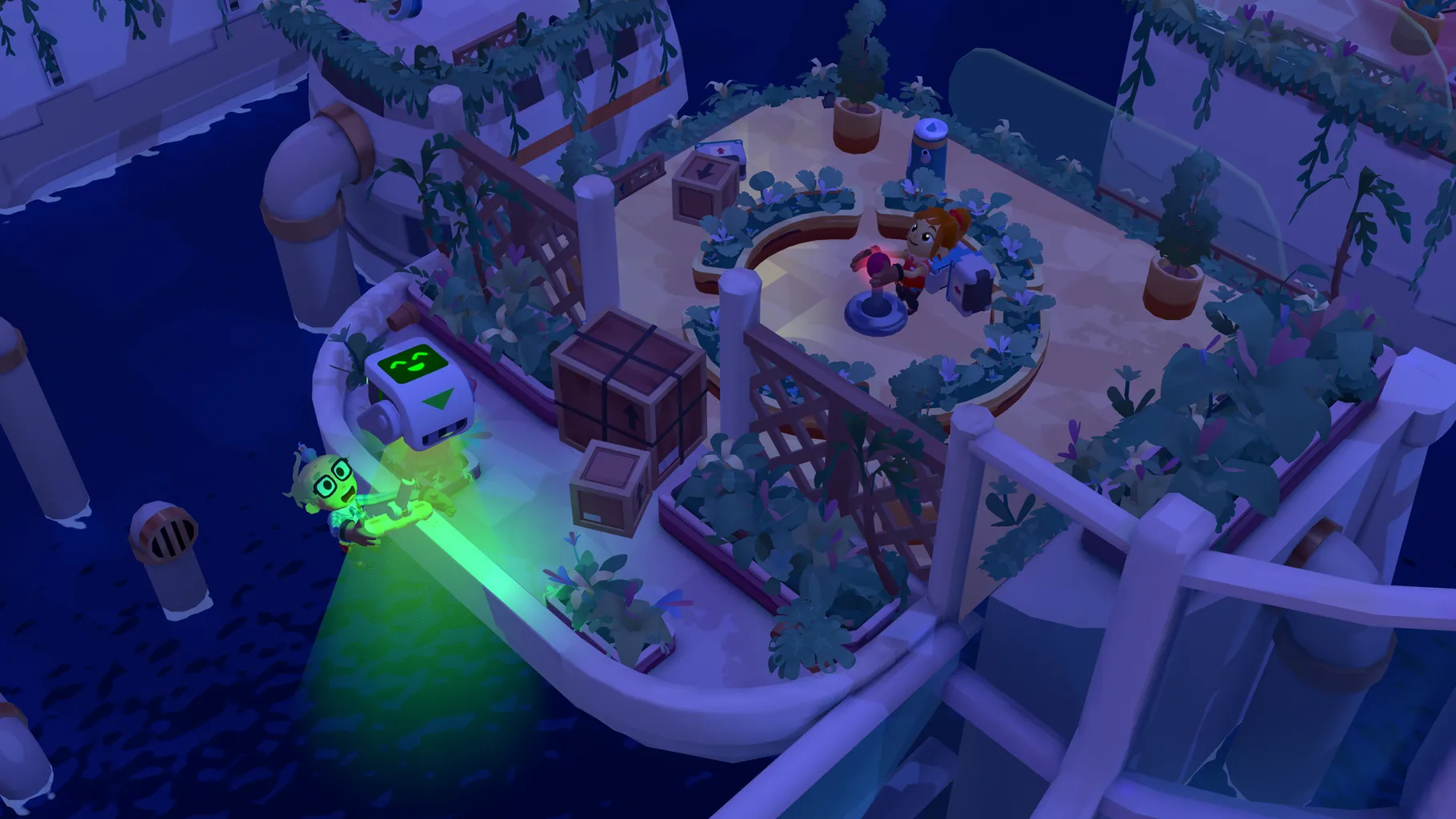 And while playing solo is decidedly good fun, the game is infinitely more fun as a co-op experience with friends and family. Couch co-op remains a firm favourite mode, but the inclusion of cross-play enabled online multiplayer in MO2 makes playing with others near and far possible.
Even so, the game is not necessarily easy mode all the way. The challenges and puzzles do ramp up in intensity and complexity as the game progresses and the new universes open up.
The gameplay itself is straightforward, with much of the mechanics and controls flowing over from the predecessor. You can effortlessly snatch, tote, and hurl objects, the heft and dimensions of each item dictating your approach.
When playing with friends, specific icons will guide you to items that need a collaborative effort. Yet, it's not just about carting items around – a well-timed button press lets you fling an object, either to slash through precious seconds or to bridge a tricky gap. This simplicity in controls is very newcomer-friendly, sparing new players the ordeal of grappling with overly complicated tutorials and constantly having to switch to the control layout screen for a reminder. For veterans of the previous game, and many of the other physics-based games, the controls will be natural and intuitive.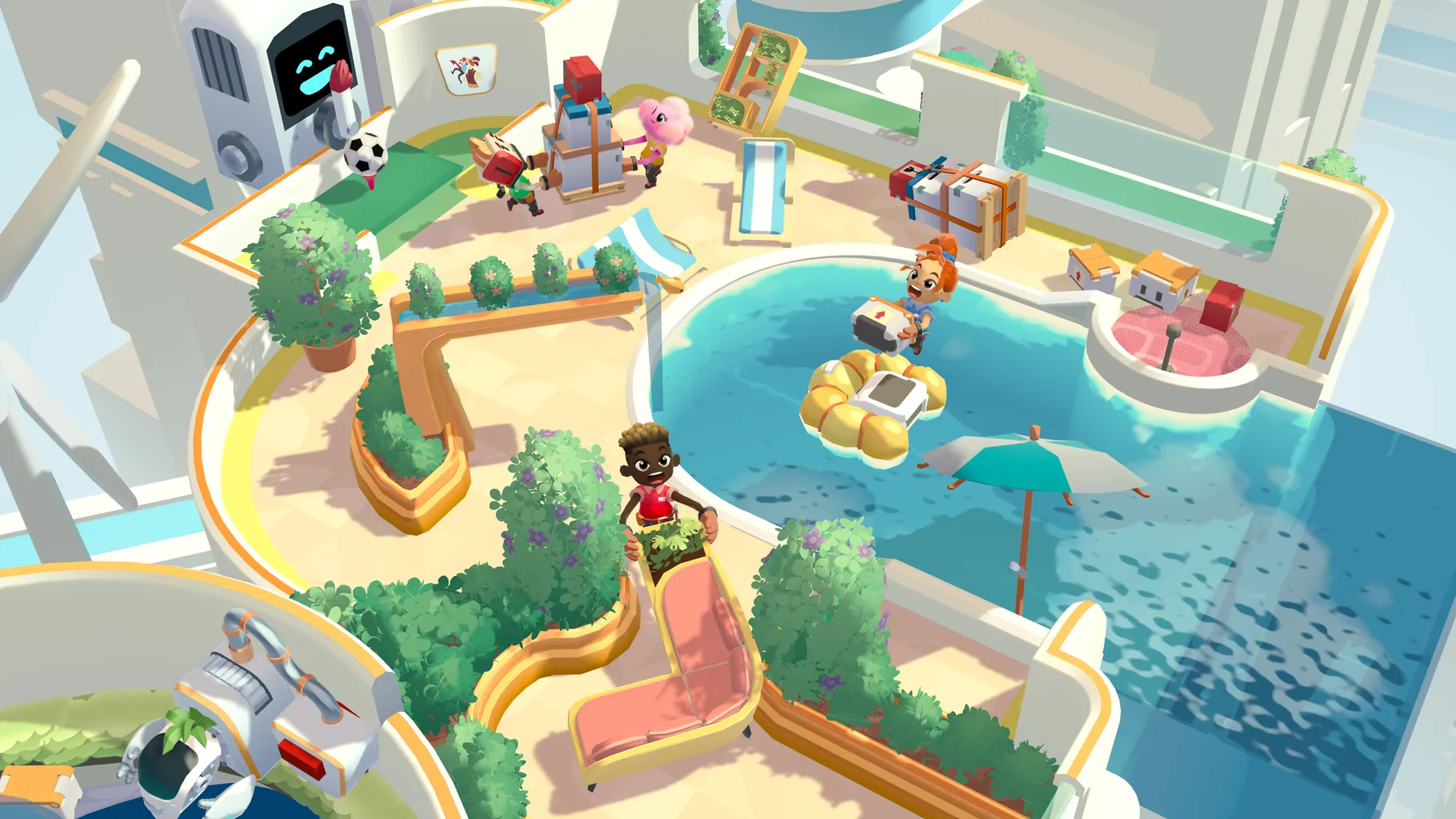 All-in-all, Moving Out 2 is a worthy sequel, adding a variety of new environments and gameplay changes, and boosted by its new features.
So, lift with your legs, put the heavy items on the floor of the truck, and remember that it's not the condition of the items when they're unpacked that's important – it's that they made it to their new home at all!
Redd Rating:
A solid bubble-wrapped 4 / 5 Packing Boxes
A review key for this game was received from Team17 via Press Engine.
---
Moving Out 2 releases on 15 August for Nintendo Switch, PlayStation 4, PlayStation 5, Windows PC, Xbox One, Xbox X|S.
---
Green Man Gaming are currently offering 15% off Standard @ R458,15 (vs R539) and Deluxe @ R611,15 (vs R719)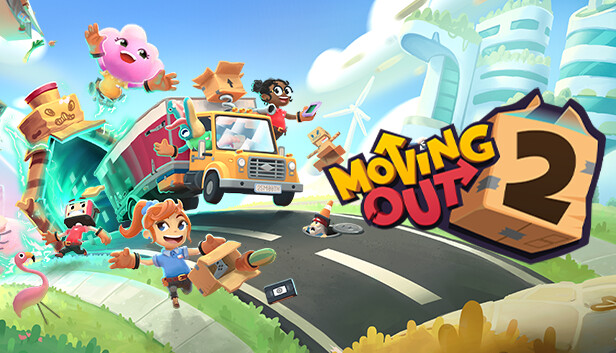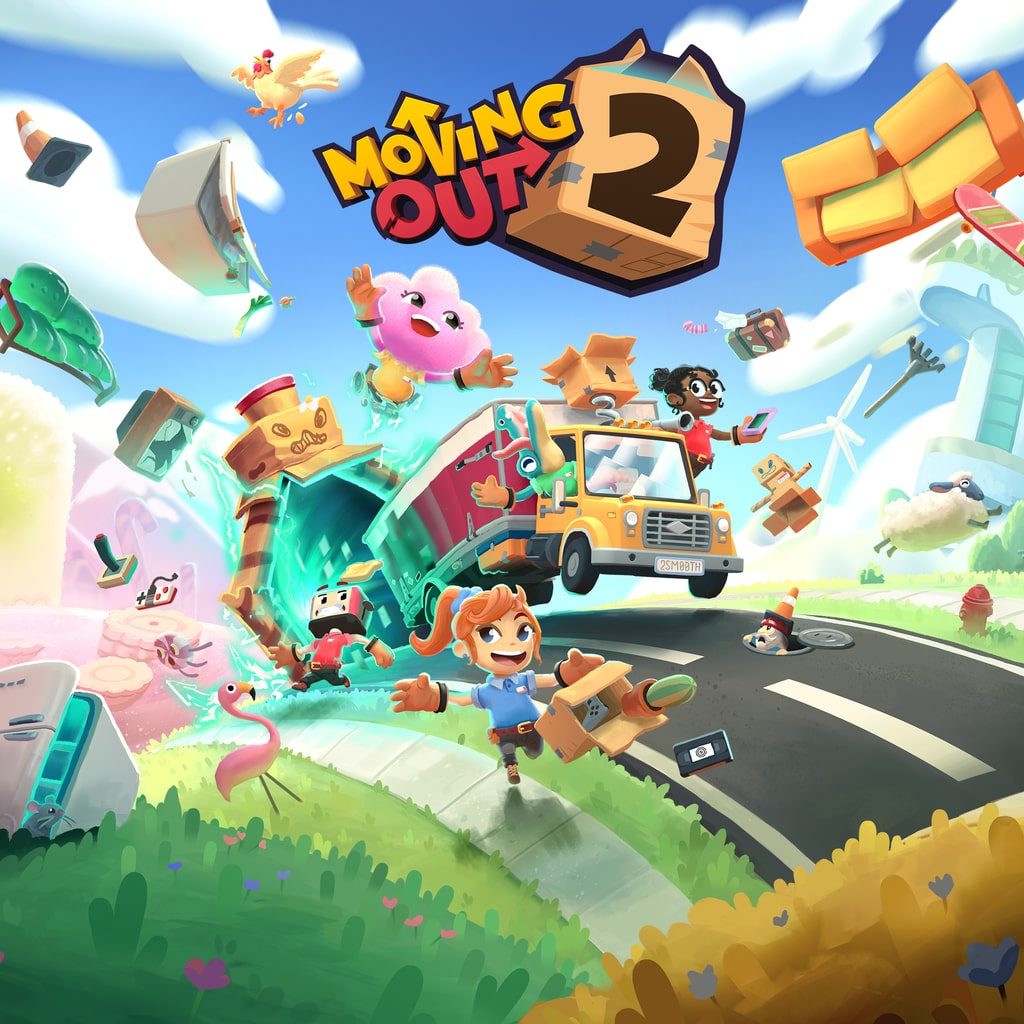 ---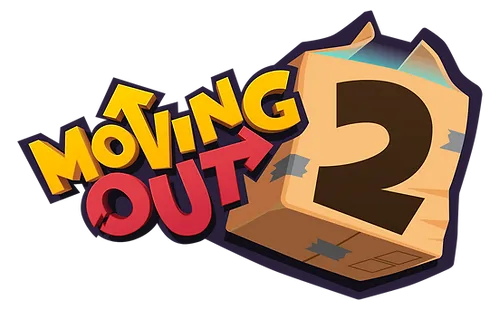 Moving Out 2