Nintendo has announced that after 15 years Reggie Fils-Aimé will be stepping down in April 2019.
He will be replaced by Doug Bowser (yes I'm not kidding, that's his surname) who is the current senior vice president of sales and marketing. Bowser will take over the position on April 16.
Reggie's Nintendo career Started in 2003 as executive vice president of sales and marketing. He transitioned into the president and COO roles in May 2006. At his first E3 appearance went on stage and famously introduced himself by saying, "My name is Reggie. I'm about kickin' ass, I'm about takin' names, and we're about makin' games". He quickly became the face of Nintendo appearing regularly on stage at their E3 conferences and later featuring in the Nintendo Directs.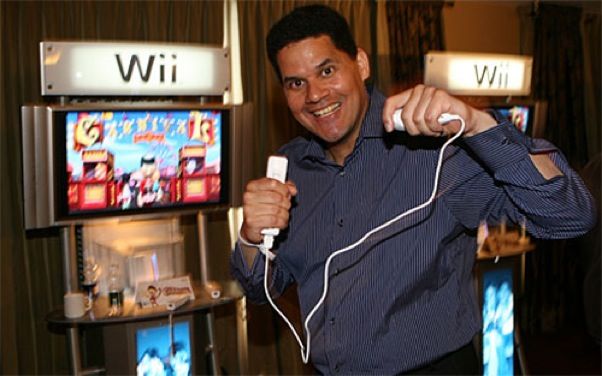 "Nintendo owns a part of my heart forever," Fils-Aimé  said. "It's a part that is filled with gratitude – for the incredibly talented people I've worked with, for the opportunity to represent such a wonderful brand, and most of all, to feel like a member of the world's most positive and enduring gamer community. As I look forward to departing in both good health and good humor, this is not 'game over' for me, but instead 'leveling up' to more time with my wife, family and friends."
The industry also reacted with shock and surprise with both Geoff Keighley and Phil Spencer also wishing him well on his future endeavors.