Park Beyond - Impossification!
Create the park of your dreams without being held back by gravity! Create mind-twisting theme parks and the rides you have always dreamed about but that couldn't exist in real life. Make the impossible possible.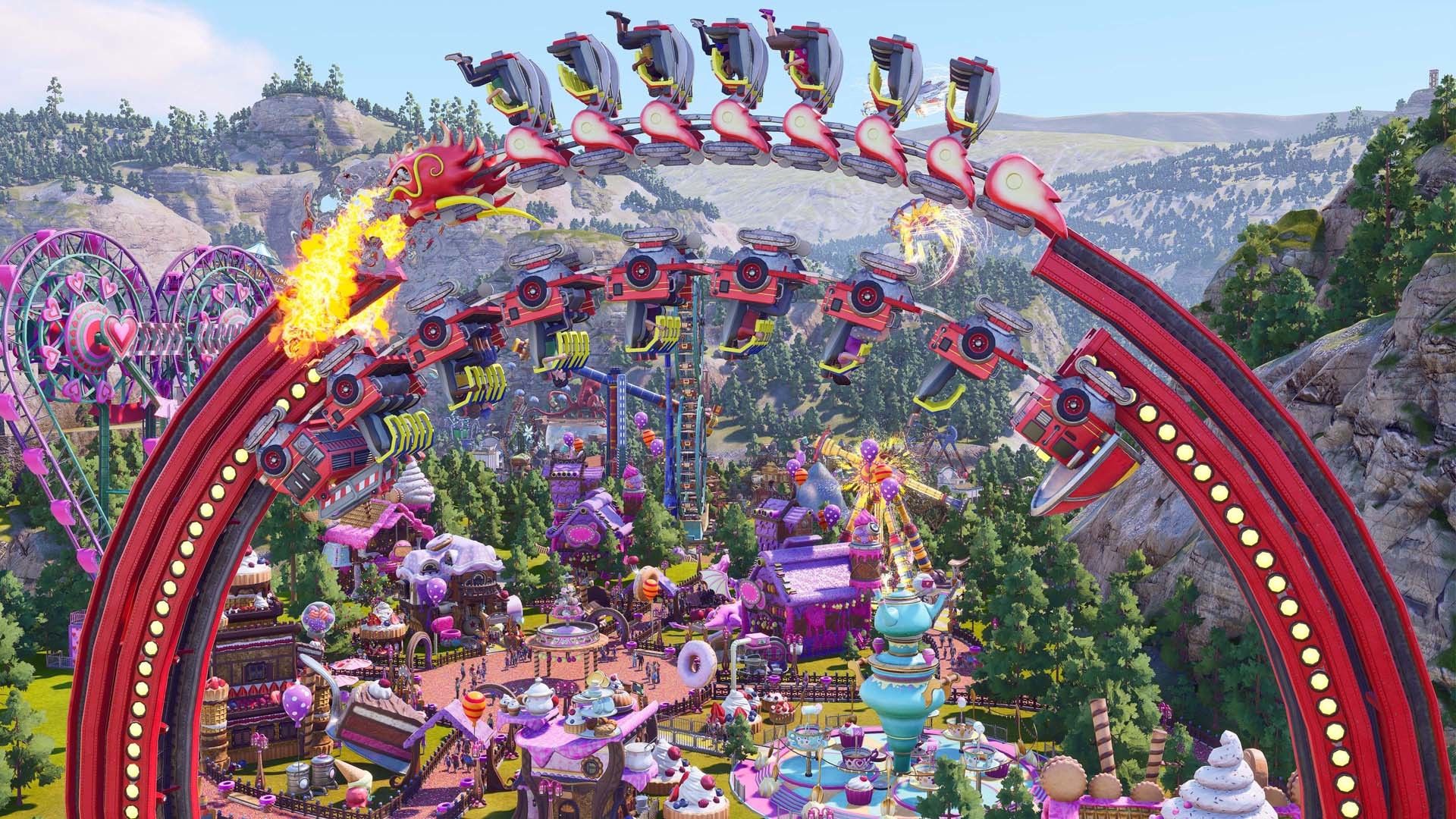 In Park Beyond, you can create the park of your dreams without being held back by gravity! Take the role of a newly hired park architect for a struggling company and create mind-twisting theme parks. You can create the rides you have always dreamed about but that couldn't exist in real life. Team up with Phil, the enthusiastic park veteran, Izzy, the stern but friendly executive, and a host of other colorful and passionate characters, to build a successful and profitable park company.
Bandai Namco, after a little bit of teasing since last year, releases Park Beyond for PC, PS5, and Xbox Series X|S today. The theme park construction and management simulation game was developed by German studio Limbic Entertainment, who have been fairly quiet since 2019's Tropico 6.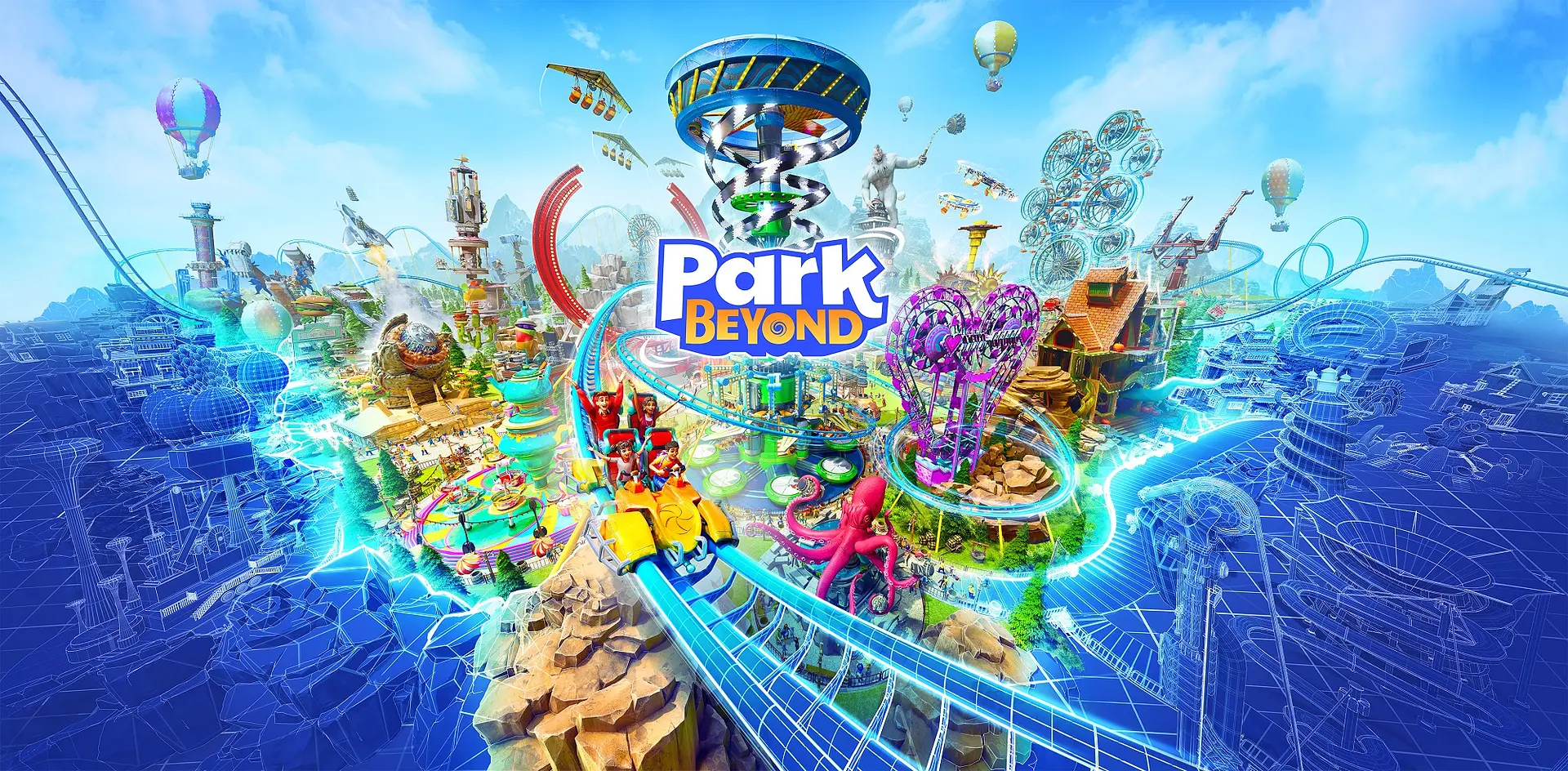 "In Park Beyond, players can create the park of their dreams without being held back by gravity. Thanks to accessible controls and a story-driven campaign mode, players will get to learn the ropes of park management and build increasingly crazy rides and modular coasters. Supported by Phil, the enthusiastic park veteran, and Izzy, the stern but friendly executive, players will be able to go above and beyond their wildest dreams.
"A host of colorful and passionate characters will guide players on the road to success. Reach business expectations & balance fun and profitability to make your park company successful beyond belief. For greater freedom, players can unleash their park theme and craziest rides in the sandbox mode where creativity is the only limit."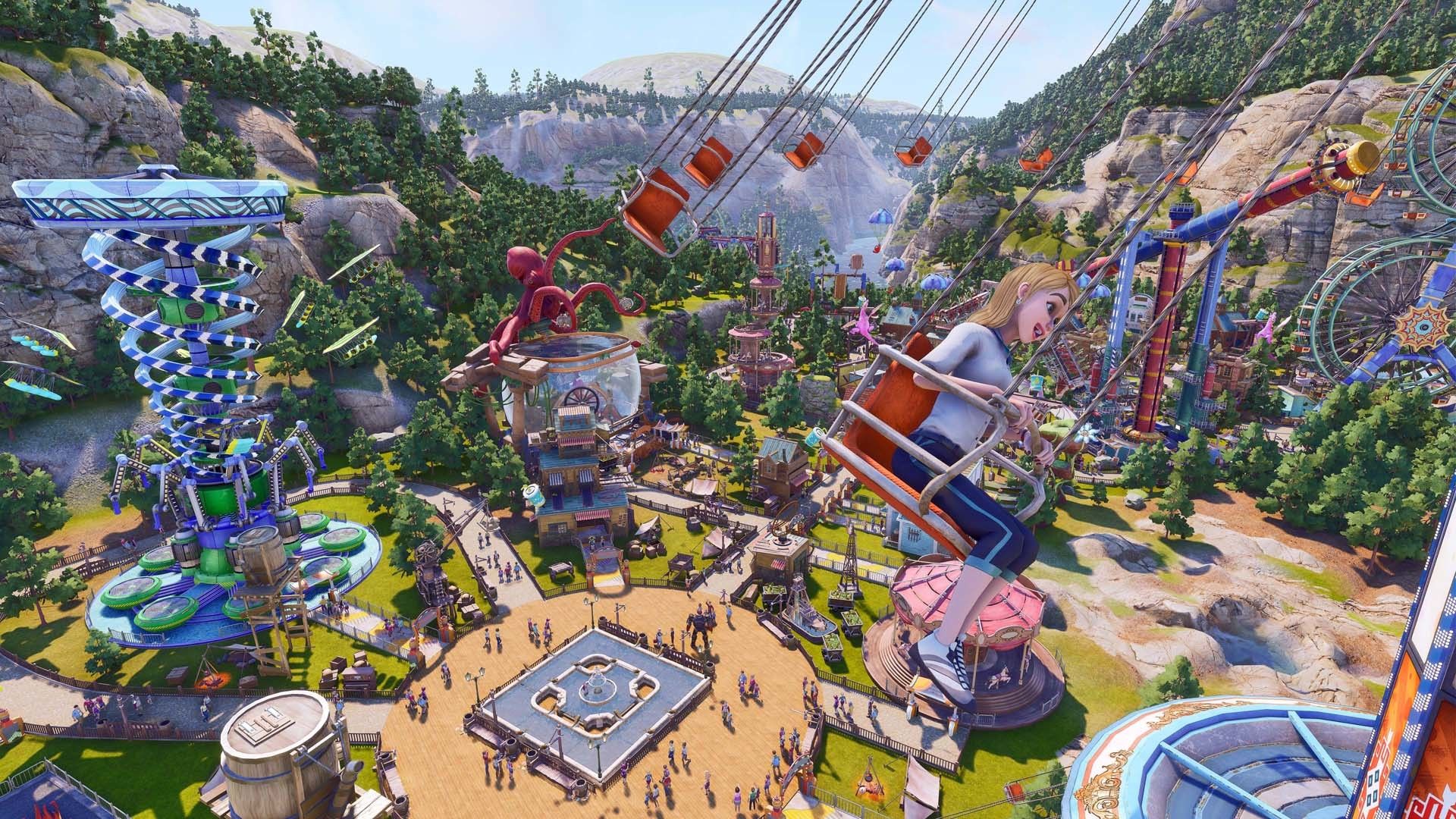 "Thanks to the advanced coaster-creation tool, players have access to dozens of innovative modules to easily create unique rollercoasters with thousands of combinations. With the help of an over-the-top R&D department, players can also bring a dash of impossibility to their flat rides to create an outstanding entertainment park never seen before. In Park Beyond, you can delve deep into the data. To create a park beyond visitors' expectations, players can access their expense data, receive feedback, and consult their wishlist and happiness level. Thanks to extensive monitoring tools, players can optimize their park management by following visitor trends, creating shop designs, recruiting and managing staff members, rolling out marketing budget & their R&D investment to reach success."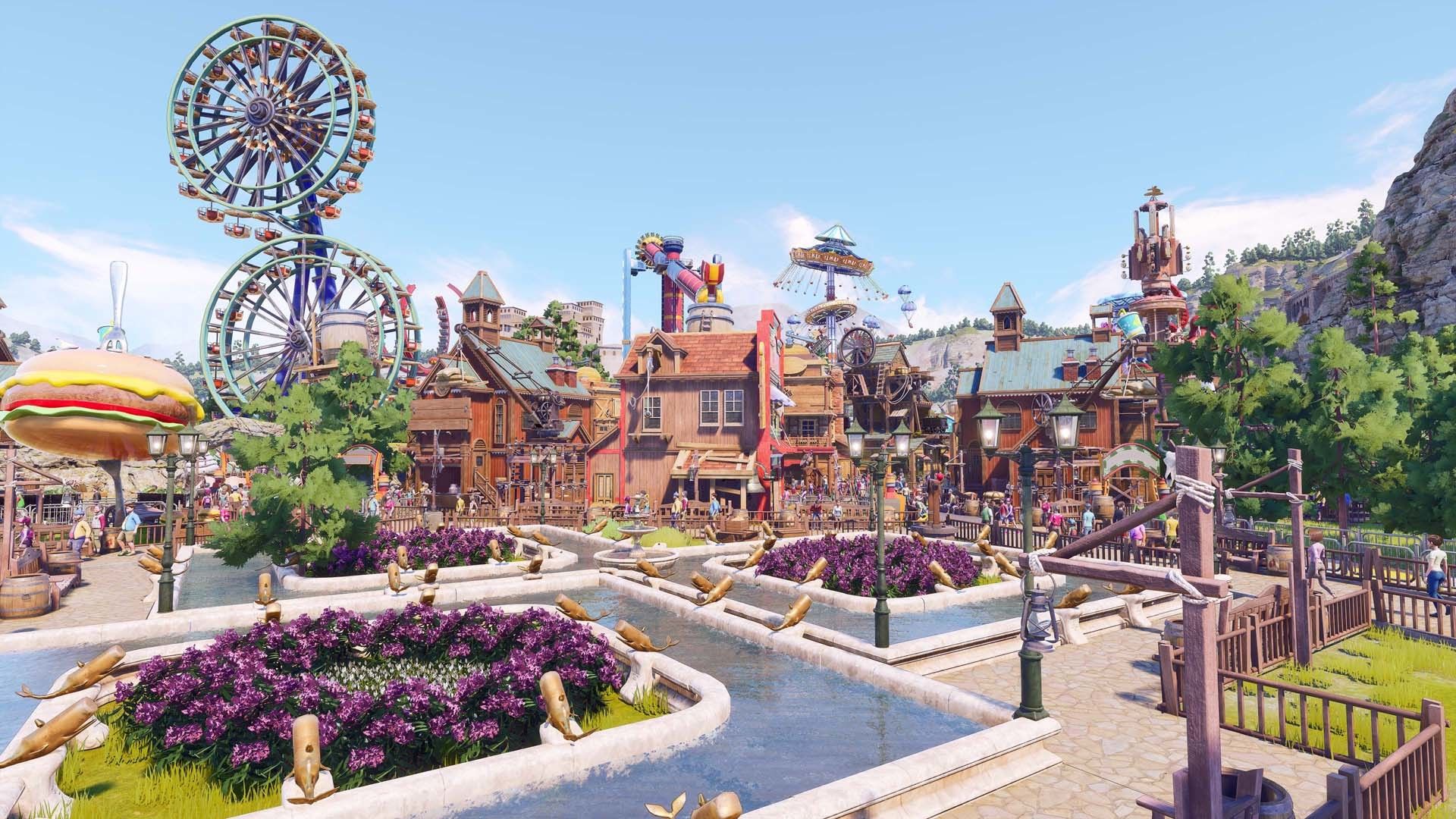 Park Beyond lets players unleash their creativity and build extraordinary roller coasters. The story revolves around a talented artist who spends their time sketching impossible coaster ideas. One of these sketches accidentally lands in the hands of Blaize, a daring thrill seeker, leading to an unexpected encounter with two individuals: Phil, an amusement park enthusiast ready to invest money, and Izzy, a mysterious CEO who offers cannons as a unique investment opportunity.
The game features a comprehensive story campaign with eight chapters, each presenting different challenges that players must overcome to advance. The early chapters serve as a tutorial, providing essential knowledge in park management and roller coaster construction. Even players who prefer the sandbox mode should consider completing the initial three missions to grasp the basics.
"Impossification", the process of bringing theme parks to life with imaginative elements, plays a significant role early on. To aid players in their creative endeavors, they receive assistance from Sophia, an enterprising engineer. With Sophia's help, almost everything within the theme park can be "impossified".
Impossification includes incorporating extraordinary features into roller coasters like cannons and unique railings, enabling coasters to glide over water features. Launch pads, animated kraken limbs, and even launching guests into the air on discs are possible.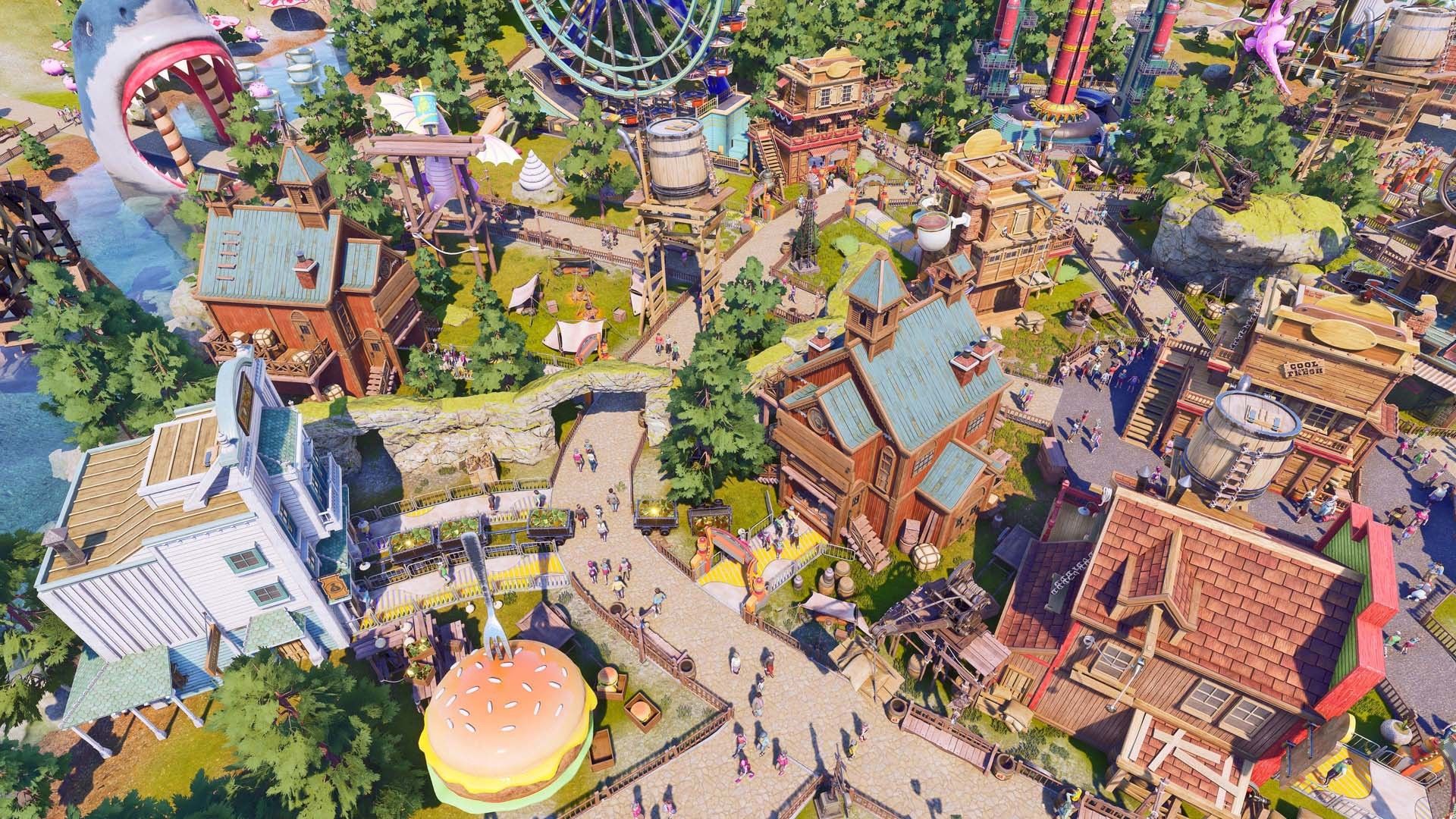 The game is out in either Standard or Deluxe Editions, the latter of which comes with a number of bonuses such as the Annual Pass and access to future DLC content.