A new Raspberry Pi has been announced
Your favorite credit-card sized computer has been updated. Welcome Raspberry Pi 4!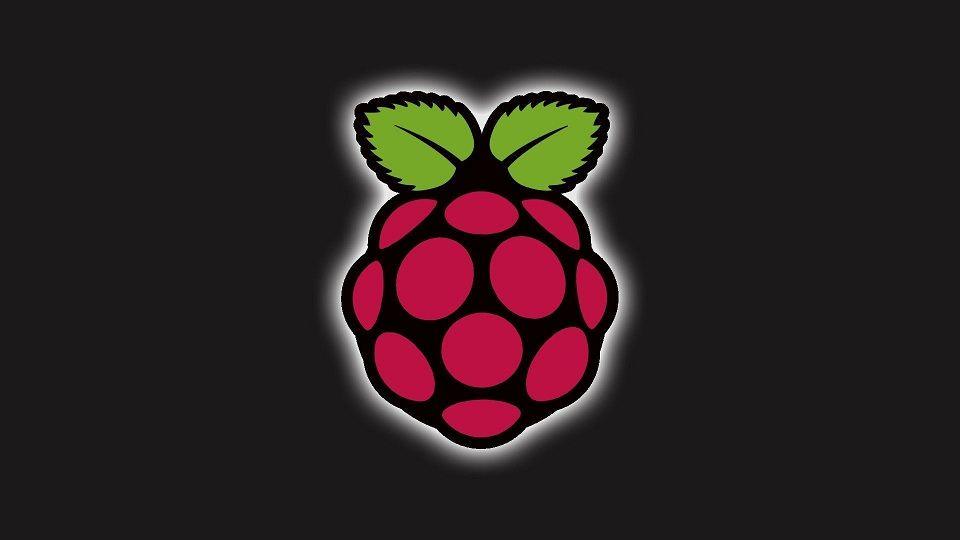 Your favorite credit-card sized computer has been updated. Welcome Raspberry Pi 4!
In a surprise announcement, the Raspberry Pi foundation announced the new iteration of the familiar tiny computer-on-a-board design with "ground-breaking" boosts to performance, particularly for media.
Gigabit Ethernet, USB-C power, duel 4K display ports, Bluetooth 5.0 and on top of all the upgrades one of the big differences with the new version is the different RAM configurations you can choose. There are now 1GB, 2GB and 4GB versions.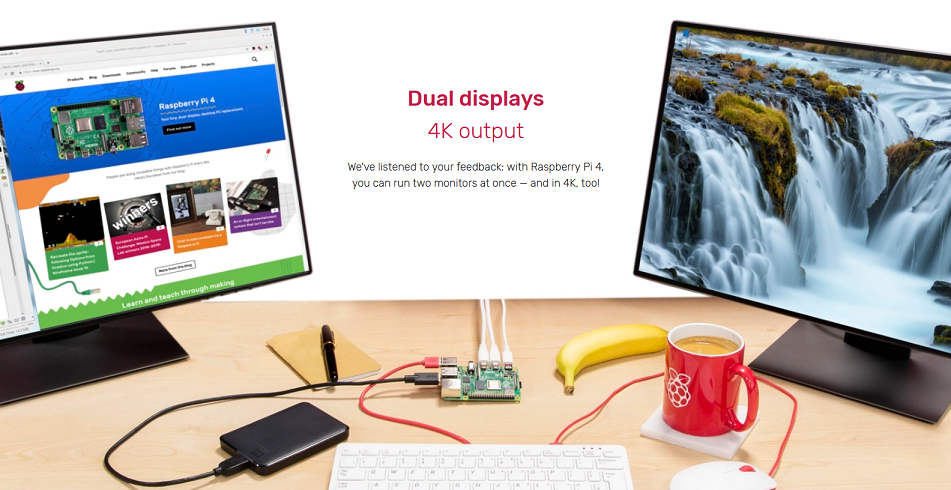 Full Specifications:
Broadcom BCM2711, Quad core Cortex-A72 (ARM v8) 64-bit SoC @ 1.5GHz
1GB, 2GB or 4GB LPDDR4-2400 SDRAM (depending on model)
2.4 GHz and 5.0 GHz IEEE 802.11ac wireless, Bluetooth 5.0, BLE
Gigabit Ethernet
2 USB 3.0 ports; 2 USB 2.0 ports.
Raspberry Pi standard 40 pin GPIO header (fully backwards compatible with previous boards)
2 × micro-HDMI ports (up to 4kp60 supported)
2-lane MIPI DSI display port
2-lane MIPI CSI camera port
4-pole stereo audio and composite video port
H.265 (4kp60 decode), H264 (1080p60 decode, 1080p30 encode)
OpenGL ES 3.0 graphics
Micro-SD card slot for loading operating system and data storage
5V DC via USB-C connector (minimum 3A*)
5V DC via GPIO header (minimum 3A*)
Power over Ethernet (PoE) enabled (requires separate PoE HAT)
Operating temperature: 0 – 50 degrees C ambient
* A good quality 2.5A power supply can be used if downstream USB peripherals consume less than 500mA in total.
The product has been launched through authorized Raspberry Pi retailers. The base model costs $35, the 2GB RAM model costs $45 and the 4GB RAM model costs $55. Some local pricing available shows the following pricing:
1GB: R579.19
2GB: R744.66
4GB: R910.14
Raspberry Pi 4 on Raspberry Pi Foundation
At the time of writing this no local suppliers have stock of the v4 yet.