Today is a good day. My favourite local developers are busy with another amazing, atmospheric, point-and-click horror game that will have some scares, some thrills and, as usual, stunning worlds to see and interact with.
They have a demo on Steam already and plan to launch the game sometime between January and March 2021. What are you waiting for? Go download it immediately!
The Brotherhood has also announced a crowdfunding campaign, which it is running via its own website powered by the Gumroad platform. The kids tell me it's all the rage nowadays.
Unfortunately the magic of regional pricing hasn't reached crowdfunding yet, but you can contribute anything from $1 to $749, with rewards starting to unlock from the $5 tier.
An early-bird pre-order will set you back a minimum of $16, with price set to increase to $19 after the limited early-bird period. You also get a Steam key for the first Stasis with your pre-order.
Here is the announcement trailer, followed by the full press release, lightly edited for readability.
Stasis: Bone Totem trailer and press release
From the team that created Stasis, Cayne, and Veautiful Desolation, comes a gripping new tale set in the Stasis universe. Stasis: Bone Totem features beautifully created isometric environments and classic adventure gameplay, with a dash of horror!
Stasis: Bone Totem is a fresh new story in the Stasis universe. We have created a demo for you to play and if you do enjoy it and want to be part of the development process, please consider grabbing a reward.
Story
Salvaging duo, Charlie and Mac scour the ocean for a living. They hit the motherlode and come across DEEPSEA 15; a seemingly abandoned Cayne Corporation rig in the middle of the Pacific Ocean.
It only gets worse from there…
Stasis: Bone Totem is a thrilling and spine-tingling journey into the unknown fathoms of the icy ocean and the terrors that await a family. They will uncover a threat far beyond their wildest dreams.
Mac, Charlie, and their Super-Toy, Moses will scrape the depths of their resilience and descend into a sci-fi horror story that will test their resolve, their relationships and push them to the darkest corners of mankind.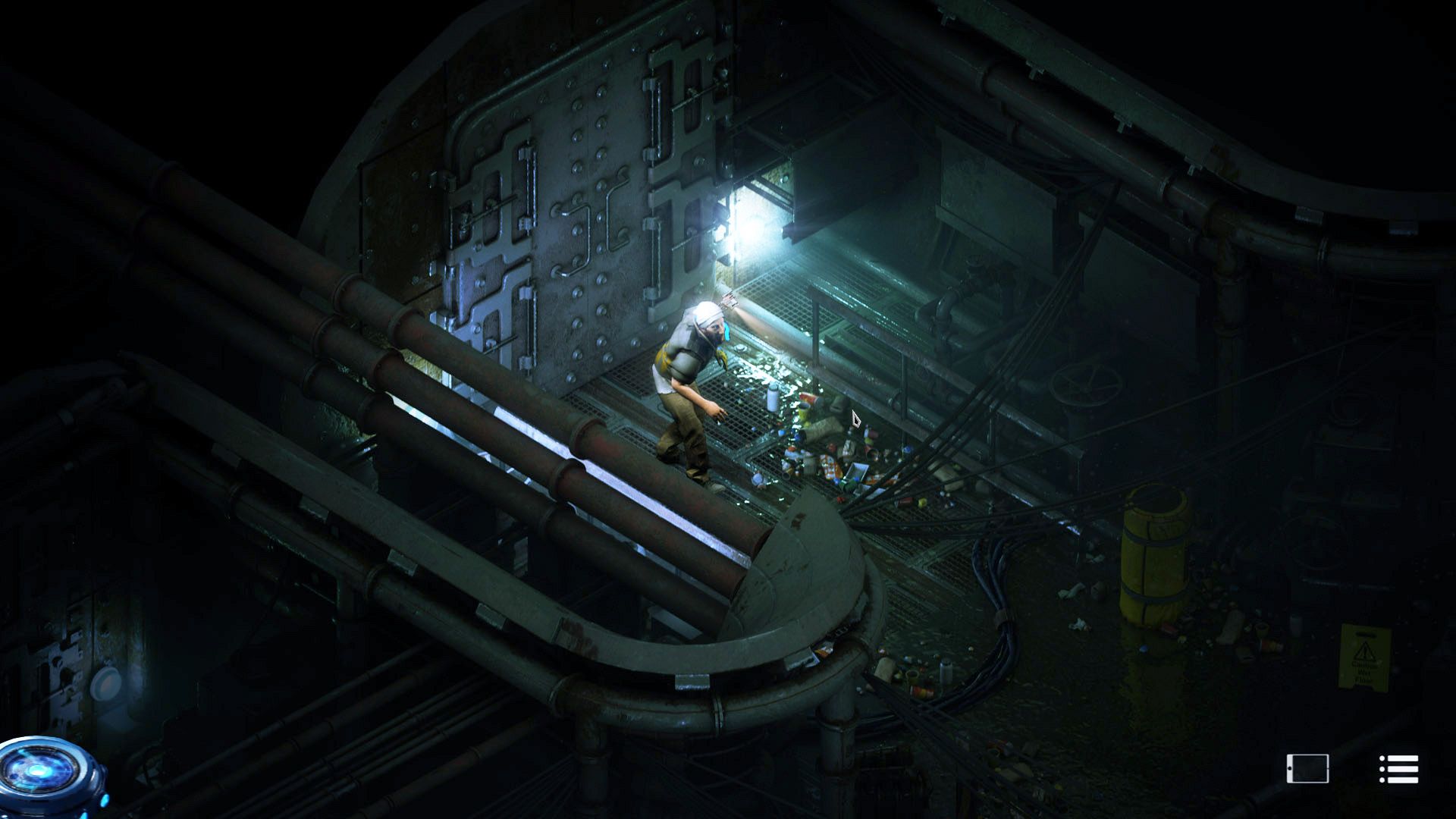 Features
Stasis: Bone Totem is a new gruesome narrative with a fresh cast but features the same gameplay as Stasis and Cayne.
Combine items, interact with computers, and solve puzzles while experiencing the gritty atmosphere.
Beautifully rendered isometric backgrounds
Switch back and forth between 3 unique characters
Use an innovative shared inventory system
Puzzles and story-based gameplay
Voiced characters
Explore a world full of rich deep history and lore
Full motion video cut scenes
Unique deaths
Personal 'self-destruction' achievements
Ultrawide Screen Native screen support
4k support
You can have a look at the game on Steam, the demo is ready to play.
Join in
As always, we want you to join us on the game development journey. We have created a demo showing the exciting direction we are planning on taking Stasis: Bone Totem.
Please play the demo and then come back and help us with the development costs. Get your name in the game and become a part of STASIS!