Steam Summer Next Fest 2022
Steam Summer Next Fest - game demos, developer led livestreams, and a healthy dose of bargains and discounts, for a host of upcoming games.


It's that time of the year again! The Summer Next Fest is live on Steam for the next week. Take advantage of hundreds of game demos, tons of developer led livestreams, and a healthy dose of bargains and discounts, for a host of upcoming games.
Here's a selection of games in Next Fest this time around - some from my Steam Wishlist, some from the top of the Steam Popular charts, and a couple that are in both.
Metal: Hellsinger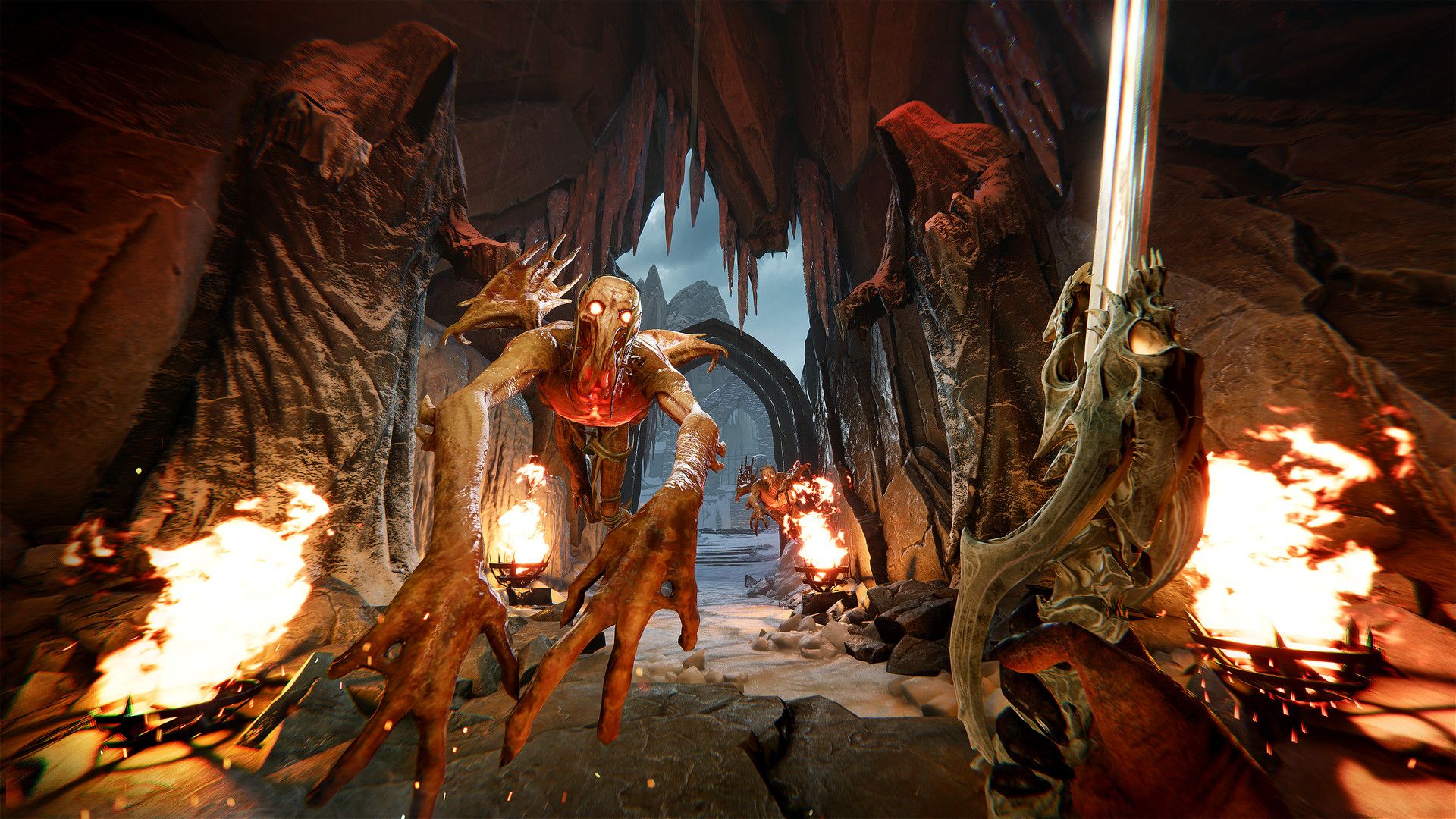 Part human, part demon, and obsessed with vengeance. Become The Unknown, and fight through the fiercest domains of Hell. Destroy the demon hordes and their leaders to set yourself up for an epic showdown with The Red Judge herself.
Metal: Hellsinger is a rhythm FPS, where your ability to shoot on the beat will enhance your gameplay experience. The more in sync you are with the rhythm, the more intense the music will become and the more destruction you will cause. Slay to the beat!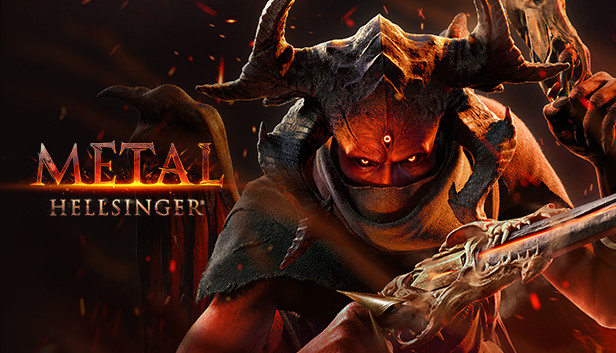 ---
Terra Nil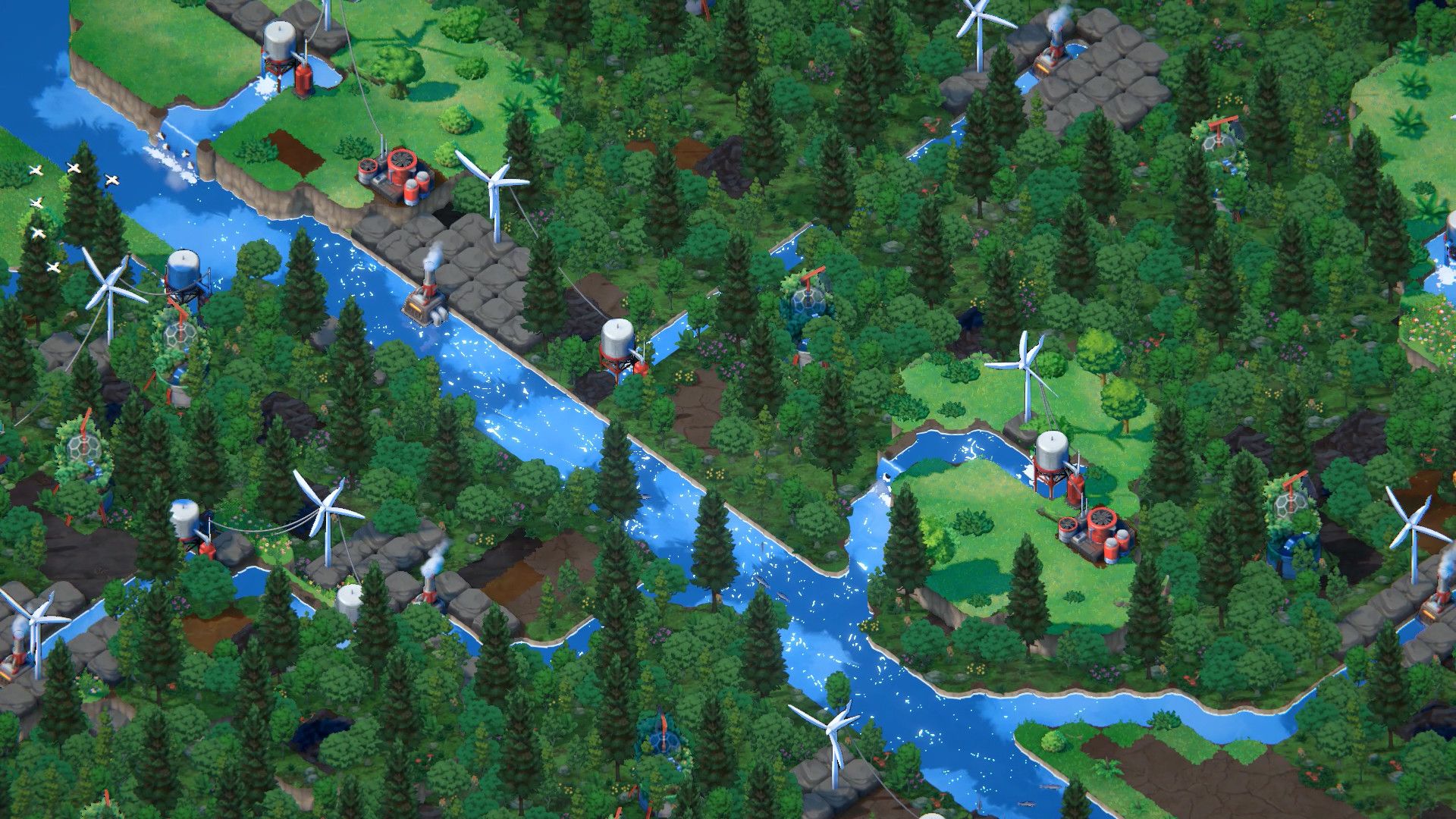 Terra Nil comes from South African developers Free Lives, who also brought us Broforce, and is published by Devolver Digital.
The game presents players with the task of environmental rejuvenation in a reverse city builder. Begin with the water system, slowly purify the soil, and cultivate pioneer greenery. Embark on more ambitious tasks, restore biodiversity, fix the climate, introduce wildlife, and finally recycle all the structures you used to get there, leaving the environment pristine.
Each region of the game is a unique procedurally generated map with its own flavour and palette. Yet even within a region, no two playthroughs will be the same. The game's hand-painted environments are supported by a meditative soundtrack.
---
Cult of the Lamb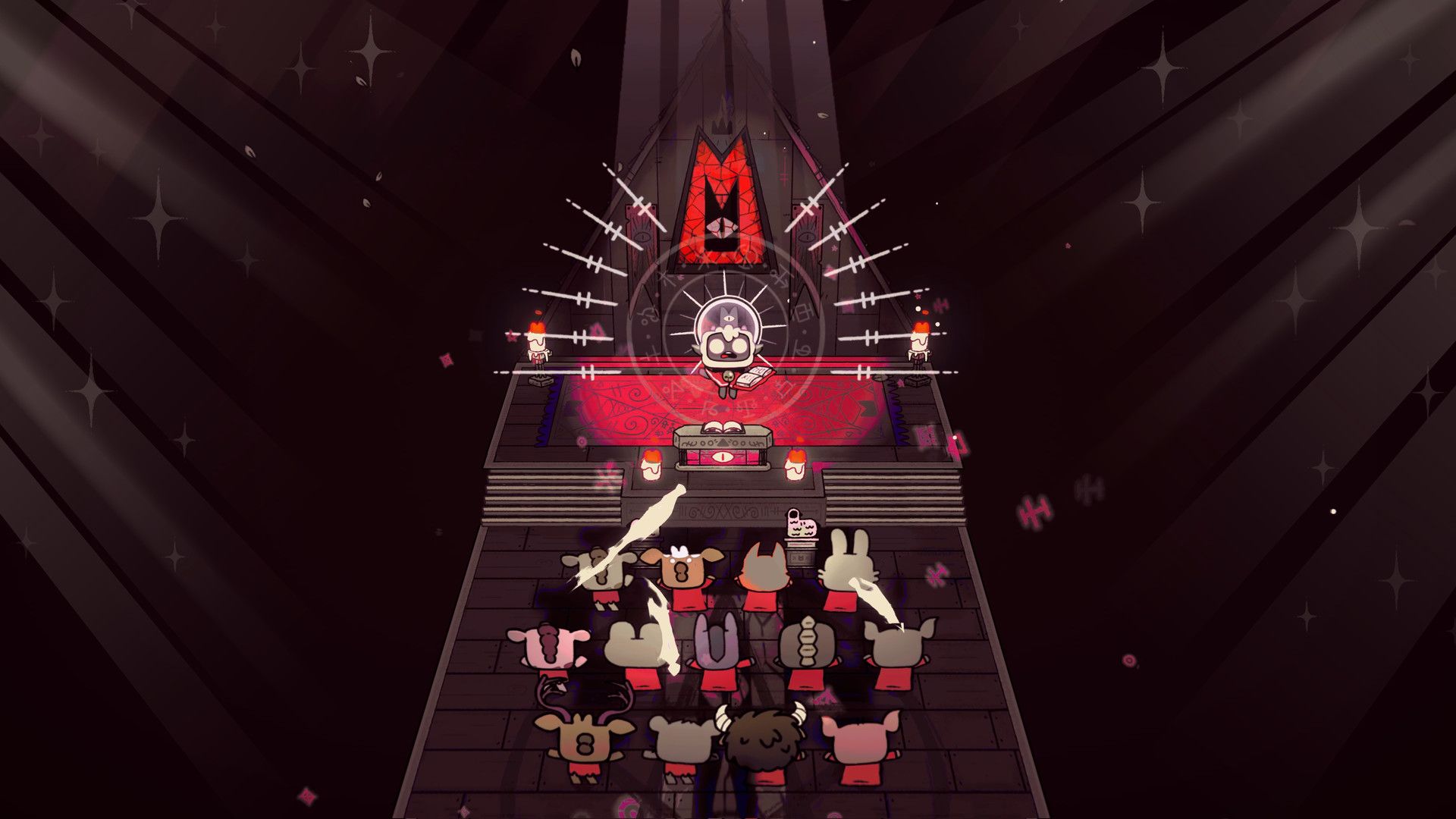 Cult of the Lamb is an action roguelike dungeon crawler coming from Massive Monster. (The game has an 11 August release date.)
Cult of the Lamb casts players in the role of a possessed lamb saved from annihilation by an ominous stranger and must repay their debt by building a loyal following in his name. Start your own cult in a land of false prophets, venturing out into diverse and mysterious regions to build a loyal community of woodland worshippers and spread your Word to become the one true cult.
Collect and use resources to build new structures, perform dark rituals to appease the gods, and give sermons to reinforce the faith of your flock.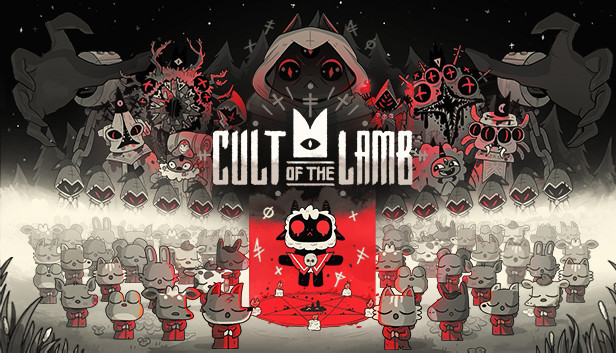 ---
Midnight Fight Express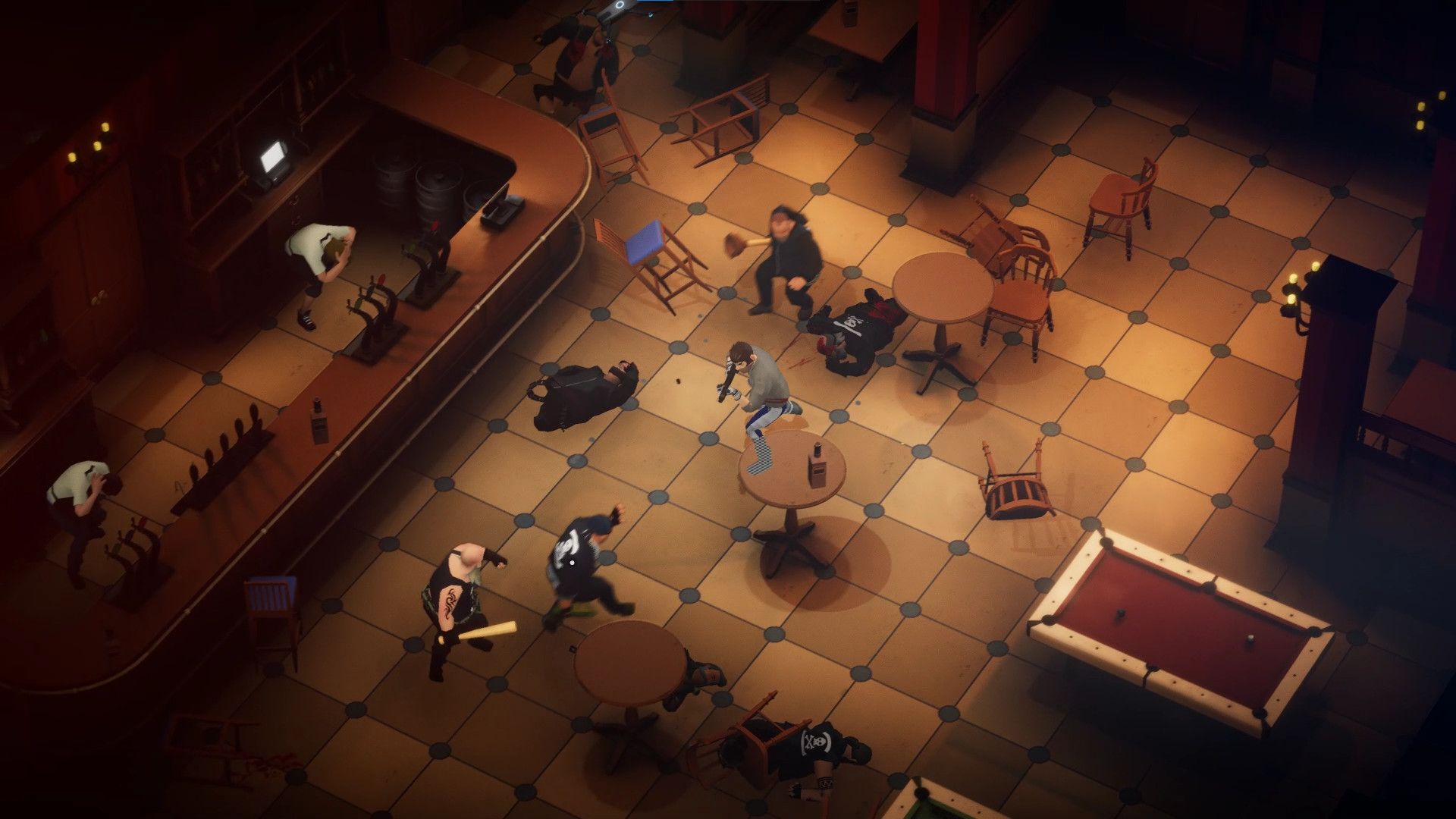 Created by Jacob Dzwinel working as a solo developer out of Poland, Midnight Fight Express releases 23 August.
Billed as a "hyper-kinetic brawling ballet", you play the role of Babyface, a former member of the criminal underworld lured back into "the life" by a mysterious AI drone. Your mission, against impossible odds naturally, is to fight your way across the city before sunrise and prevent a citywide criminal takeover together.
The game features isometric combat, a wide arsenal of weapons, and a sprawling skills tree that will allow you to build your fighting moves and develop your own signature style. Then dress your character to match with a huge variety of cosmetic options and over 150 clothing items that can be unlocked.
Tangle with waves of foes with the finesse of an action-movie master. Punch, dodge, counter, and finish off enemies in fluid and visceral combat featuring mo-cap animation by motion artist and stunt performer Eric Jacobus. Custom difficulty modes allow any player to direct the action to their preference.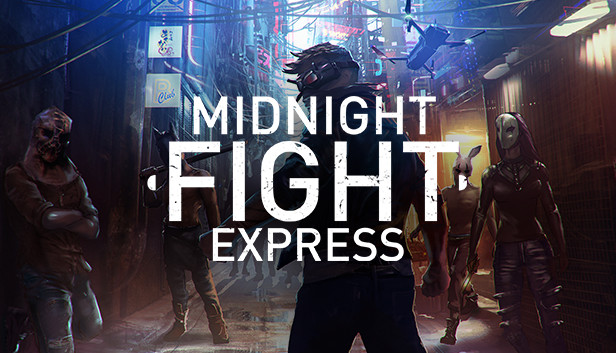 ---
Roots of Pacha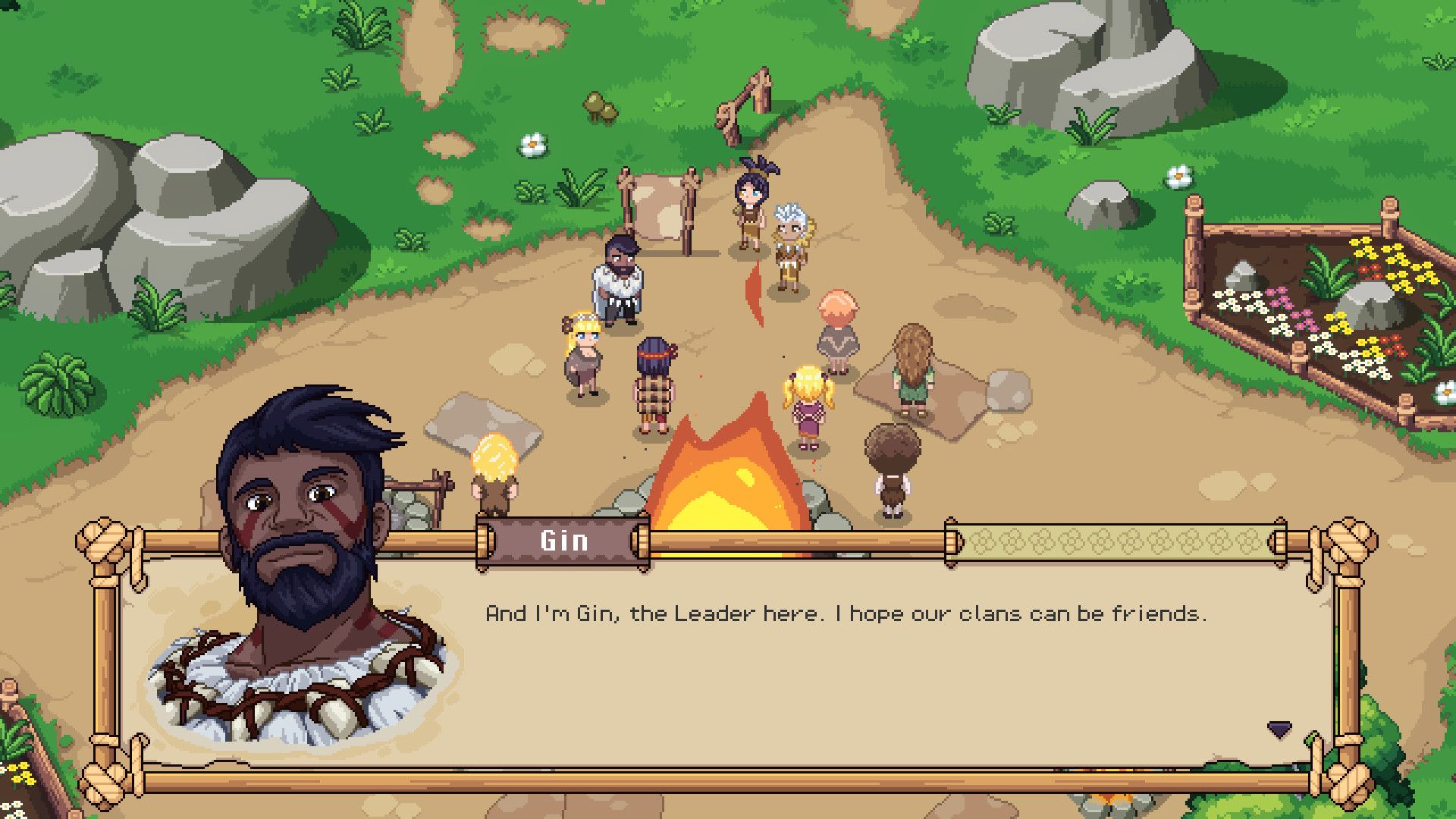 Roots of Pacha is a pixel graphics sandbox life sim set in the Stone Age. Playable either solo or in online co-op, Roots of Pacha is scheduled to release later this year.
Like other similar community building games (My Time in Portia, Stardew Valley), this one allows players to discover, gather, and farm vegetables and herbs; explore the surrounding wilderness to find animals to befriend and domesticate; fish in shallow and deep waters to see what lies in their depths; and mine caves filled with mysteries and secret powers.
Develop tools, learn to process and preserve food, begin metalworking, create beautiful pottery and art, unlock your clan's spirituality, and invent new buildings to expand your village.
The game was developed with multiplayer support in mind. Players will be able to live together with friends and share talents and resources to help the clan evolve. Ride animals together, compete in fishing challenges, socialise at community festivals, and participate in milestone multiplayer cutscenes.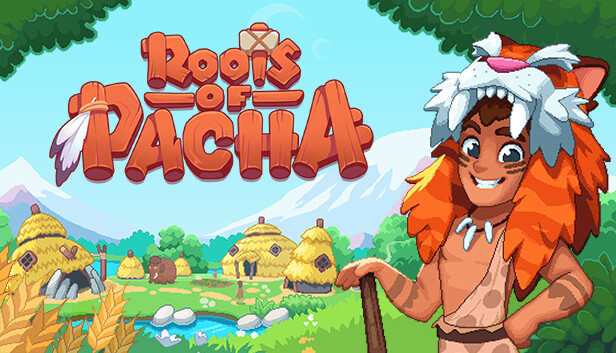 ---
Broken Pieces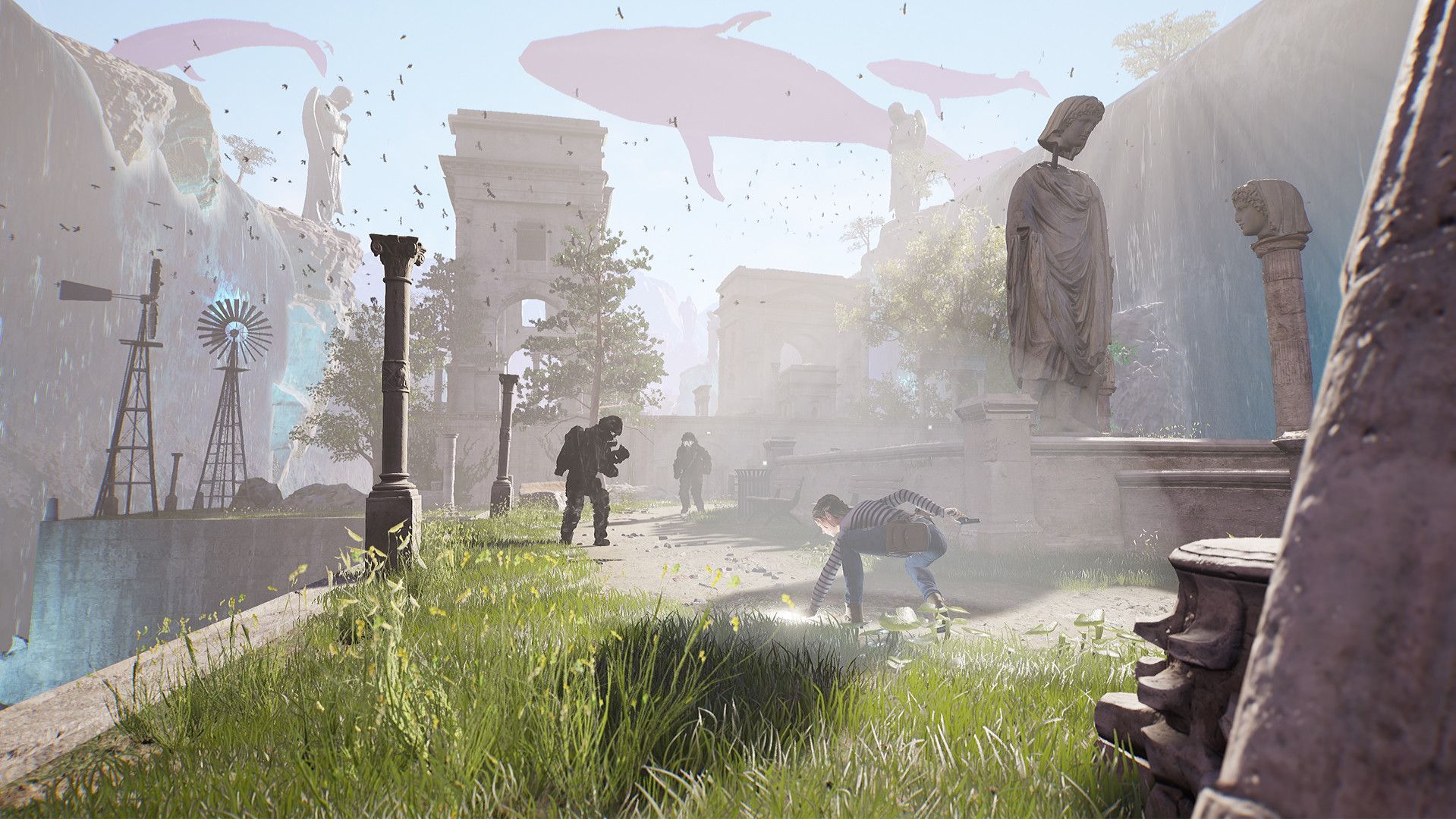 Broken Pieces is a point-and-click psychological thriller set in a mysterious French village that seems to exist outside of normal time. The atmospheric adventure game is the first for five person French development team, Elsewhere Experience.
The game features cinematic storytelling through motion captured scenes between multi-view camera views of the protagonist exploring the area on Saint-Exil. The mysteries of the town are gradually revealed as you discover cassette tapes filled with clues and solve several challenging puzzles along the way.
The game also features a unique combat system using fixed camera angles and crafting tables to create high-quality ammunition and upgrade weapons. Expect a 9 to 12 hour playtime when Broken Pieces releases in the third quarter of this year.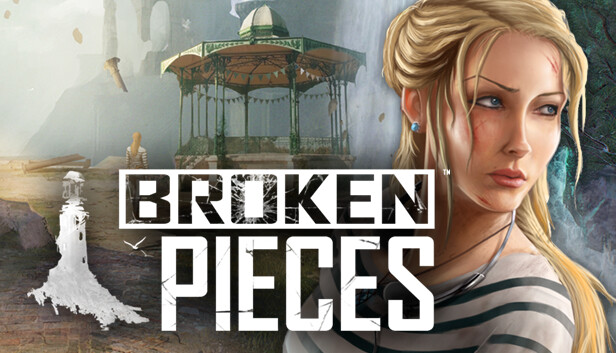 ---
Common'hood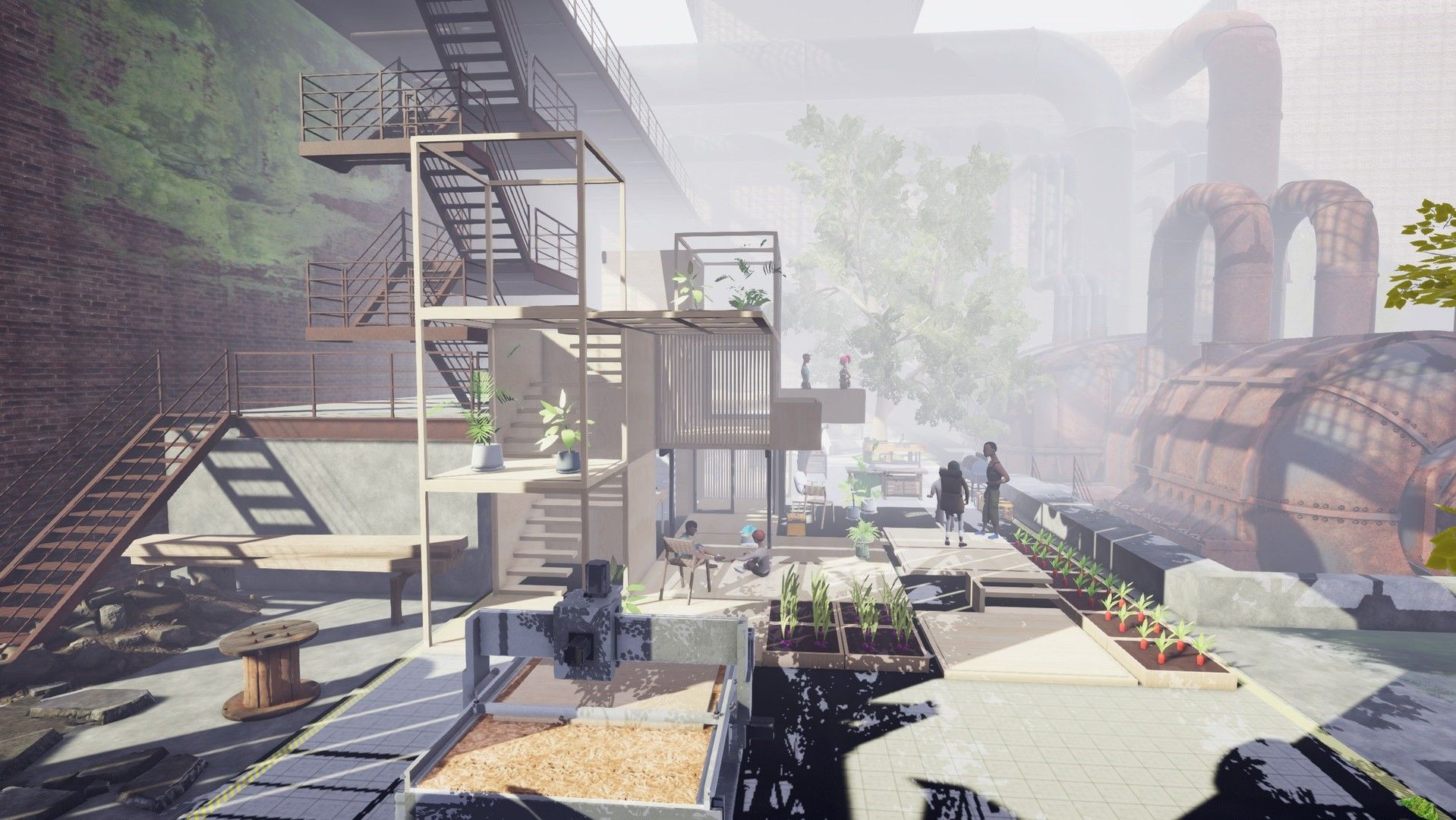 Common'hood is a community building and economy management game being developed by Plethora Project, who previously delivered the minimalistic futuristic city builder, Block'hood.
Common'hood is a much more advanced and detailed than that earlier title. It allows you to scavenge for materials, build a home, grow your own food, research new technologies, craft new tools, and expand your family into a thriving community.
The game will also allow players to design their own unique habitats and share them online through an in-game online database.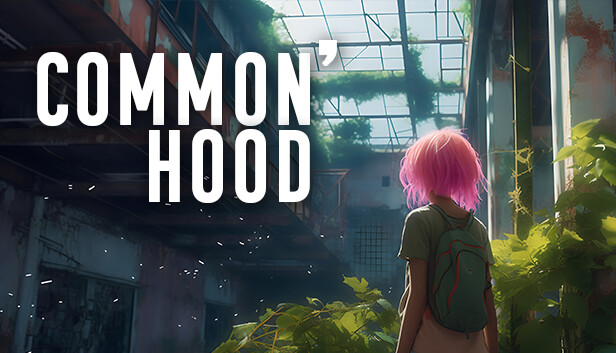 ---
Stasis: Bone Totem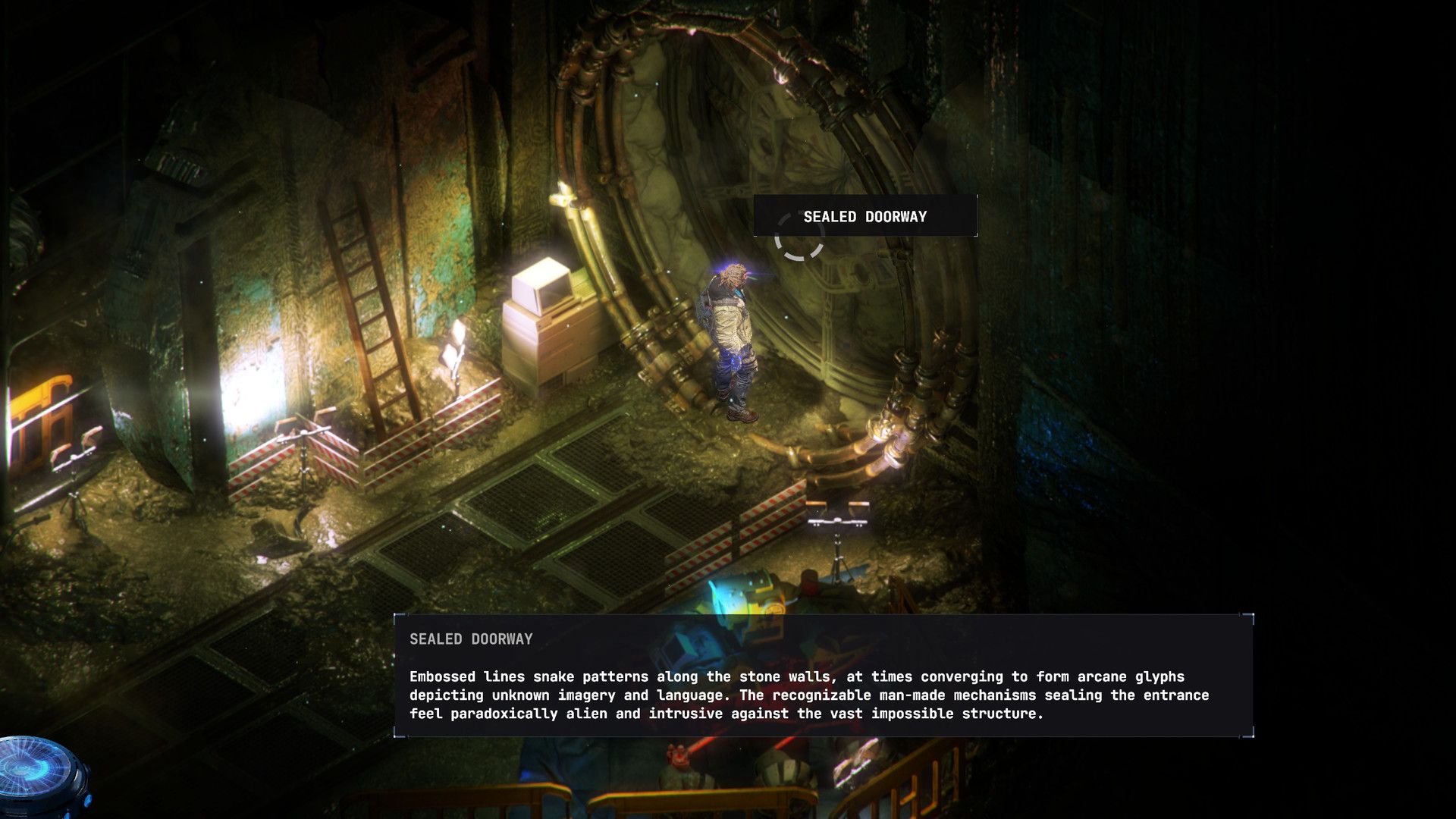 After lengthy delays - some due to shutdowns, some due to the developers getting contracted to provide art assets to Wasteland 3 - The Brotherhood's next game set in their Stasis world brings players more of the point-and-click isometric adventuring that the original Stasis and Cayne games did.
New characters in a new storyline feature in Bone Totem. A husband and wife team scour the ocean for a living. They come across a seemingly abandoned rig in the middle of the Pacific Ocean. This facility holds secrets that Cayne Corporation would rather keep hidden.
As before, players will need to solve puzzles, combine items, and interact with the world, all while experiencing a compelling narrative story.
See @Wyvern's Stasis: Bone Totem article here for more insights.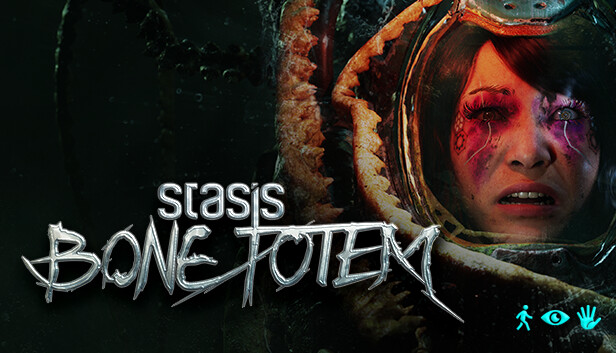 ---
All of the games on this list have demos currently available to download during Next Fest. As do hundreds more across multiple genres on Steam. The Summer Next Fest runs for a full week from Monday, 13 June to the following Monday, 20 June.