Dust off that library of games and uncover something new, during the Steam Spring Cleaning Event!
From 24 - 28 May Steam is running an event that encourages you to dive into the towering backlog that you have built up with the incentive of earning a new badge for your profile. There is also an assortment of games that are free to play during the event. To earn and level up your badge you need to complete daily tasks or once-off projects which all involve playing a qualifying game. Doing this will unlock trophies and after getting five of these you unlock a unique profile badge which can be levelled up by collecting even more trophies.
The Daily Tasks
Completing these tasks everyday will level up their respective trophies:


The Projects
You have until 11pm on 28 May to earn these trophies: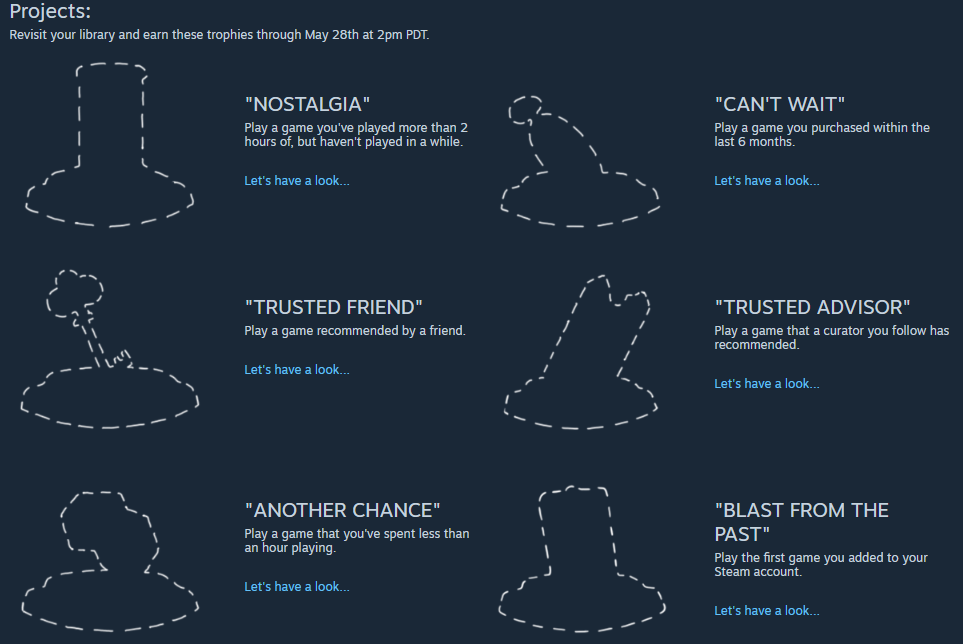 Clicking on the tasks and projects will give you a list of qualifying games from either your Steam library or the event's free games. This is a really neat feature and it's interesting to see what was the first game you added to your Steam account or how many games you bought in the last 6 months that you may have already forgotten about.
The Free-for-the-event Games


I really like the idea of the Spring Cleaning Event. So many of us have a sizable backlog of games (thanks to all the Steam sales!) and instead of just adding more to that list, this event gives us an incentive to revisit our library and maybe actually play some of the games we already have.
Do you need to do some spring cleaning? (Yes, yes I know it's not spring for us down south!) If you've ever had the experience illustrated below then, like me, you should give this event a try...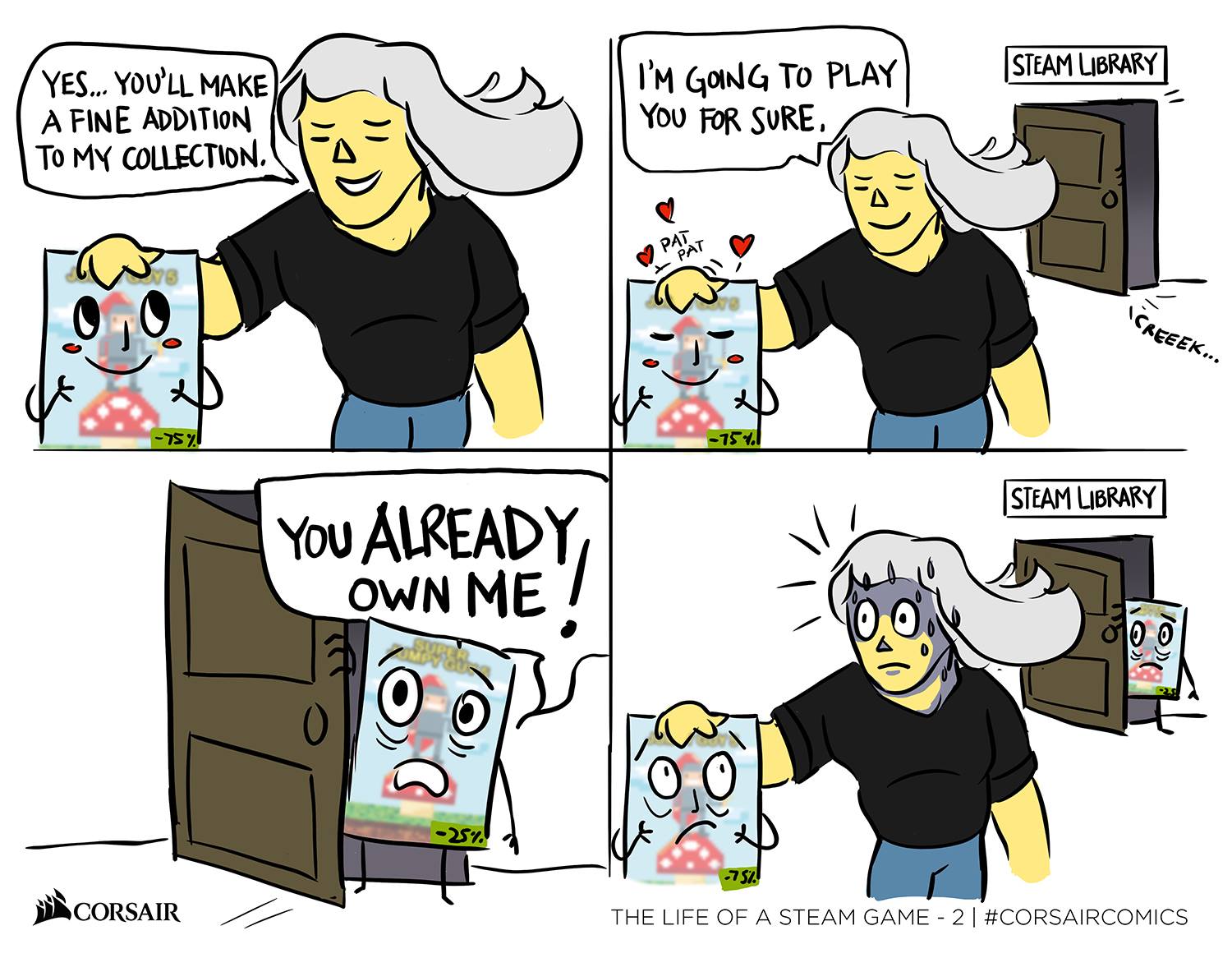 Last image courtesy of Corsair Comics