Stray: A Cyberpunk Cat Caper
Stray is a third-person adventure game that follows the story of a stray cat who falls into a dystopian cyber world populated by robots.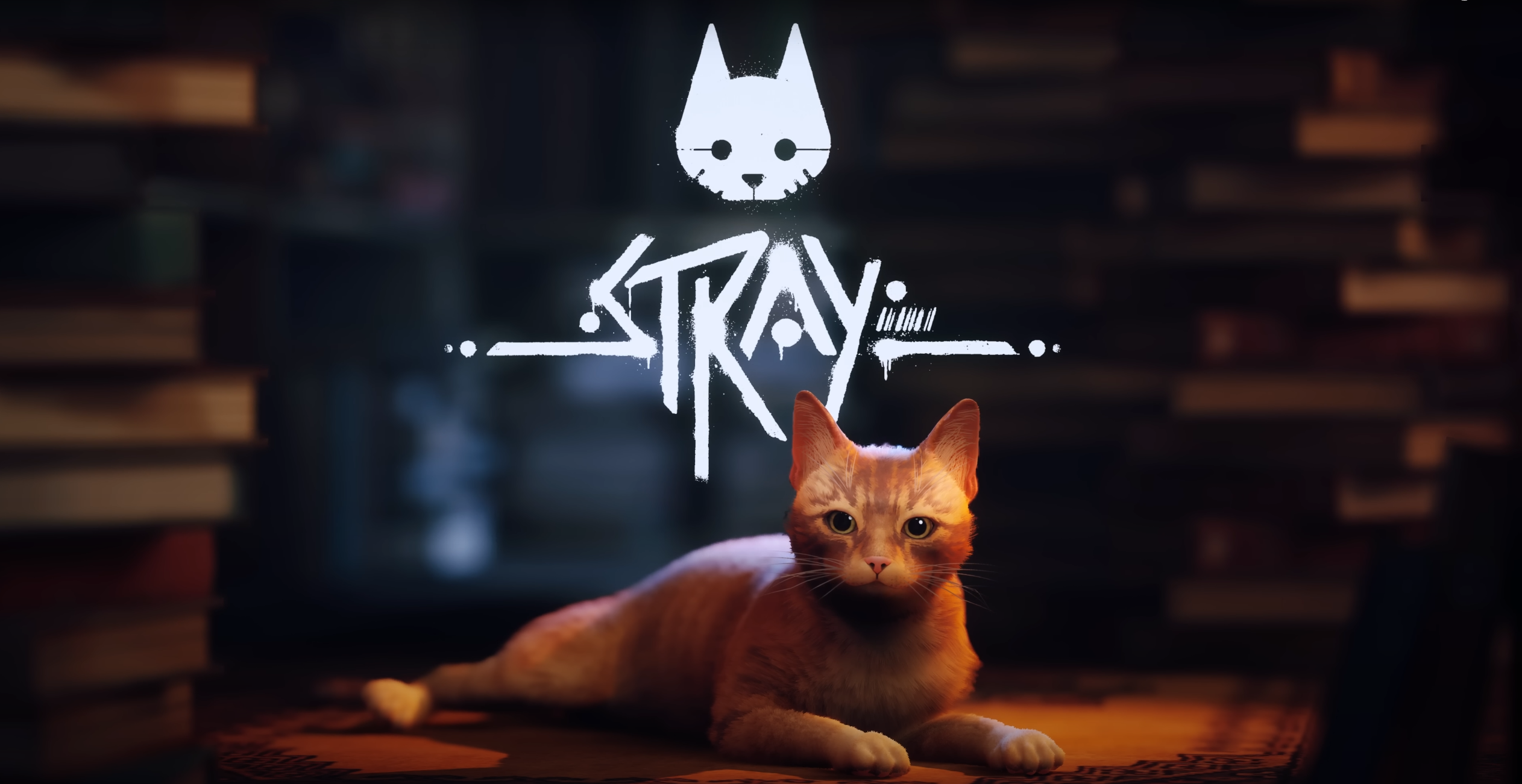 See the world through the eyes of a cat and interact with the environment in playful ways. Be stealthy, nimble, silly, and sometimes as annoying as possible with the strange inhabitants of this mysterious world.
Stray is a third-person cat adventure game set amidst the detailed, neon-lit alleys of a decaying cybercity and the murky environments of its seedy underbelly. Roam surroundings high and low, defend against unforeseen threats and solve the mysteries of this unwelcoming place inhabited by curious droids and dangerous creatures.
Along the way, the cat befriends a small flying drone, known only as B12. With the help of this newfound companion, the duo must find a way out.
Stray is developed by BlueTwelve Studio, a small team from France "mostly made up of cats and a handful of humans". The game was originally codenamed simply HK_Project and has been in quiet development by the studio since late 2015.
Stray's Unreal Engine 4 created dystopian cityscape environments are heavily influenced by the buildings and alleys of Kowloon Walled City. KWC was the densely overpopulated and ungoverned Chinese enclave of 50 000 people that existed in Hong Kong until it's demolition in 1994-1995.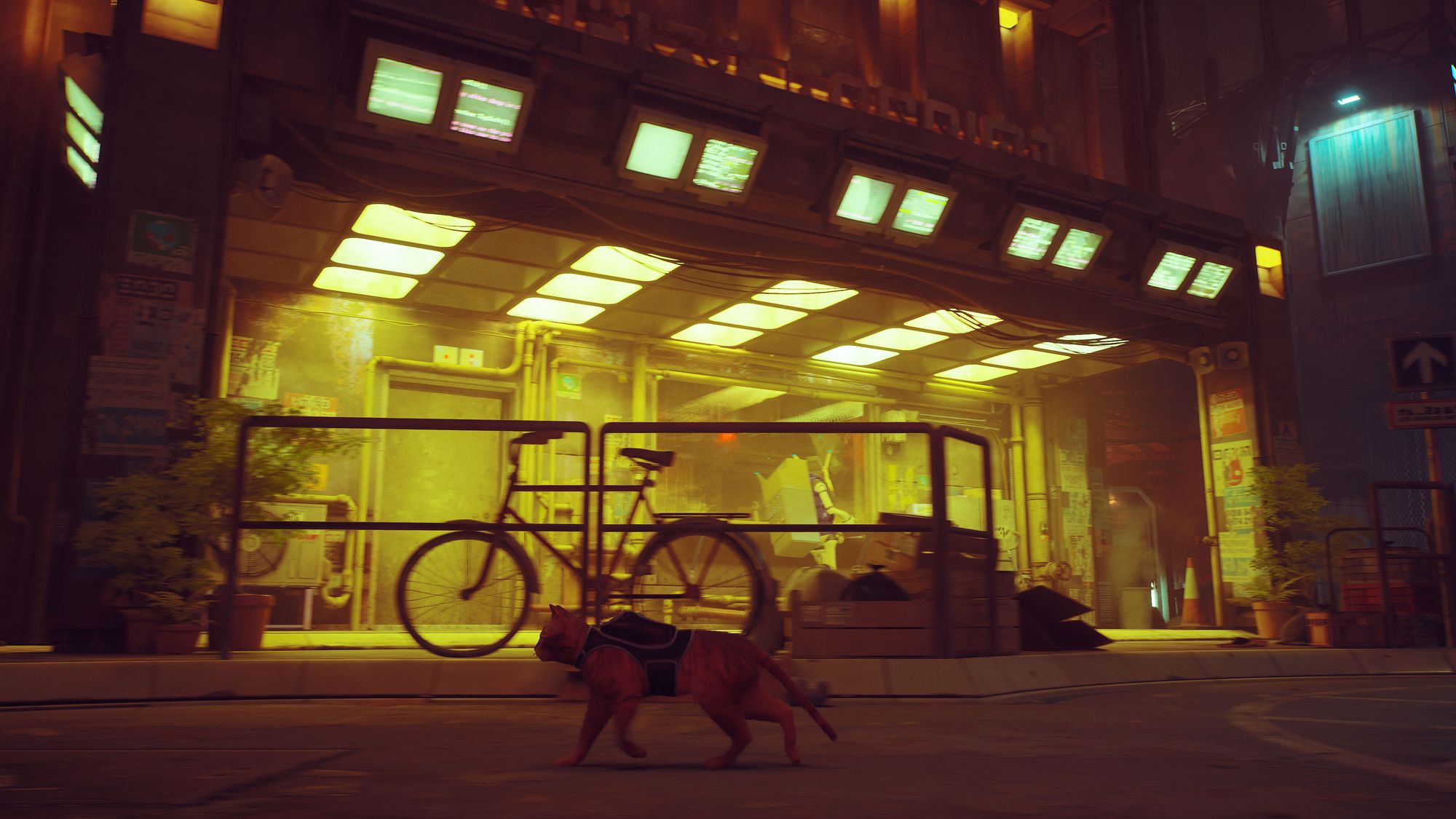 In Stray, players take on the role of a cat living in this futuristic Hong Kong-like city. According to BlueTwelve's game synopsis, the stray cat will need to "untangle an ancient mystery" in its attempt to escape the city and find its family. Along with B12, player cats need to find clues to the mystery and take down dangerous enemies.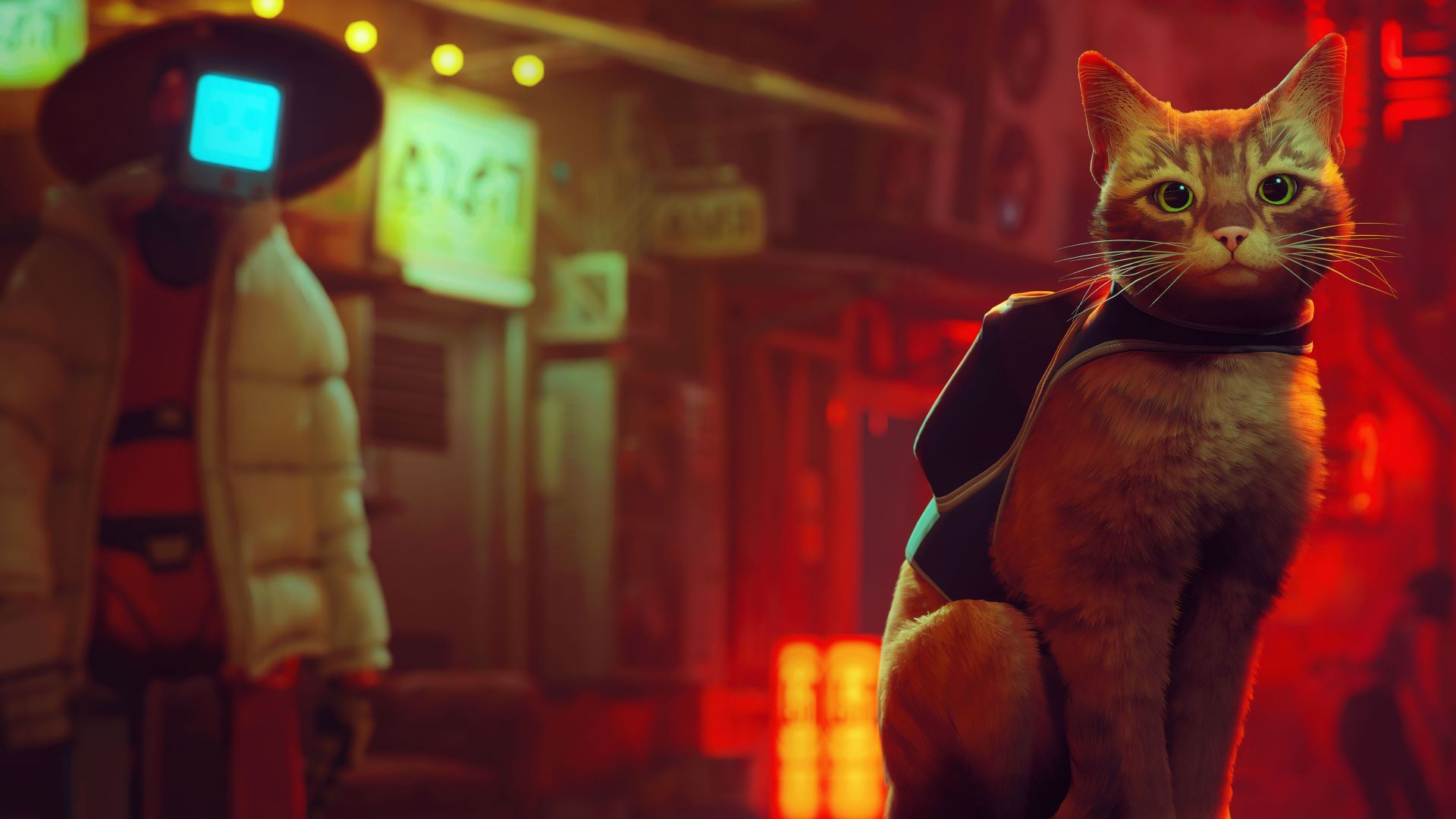 Not all of Stray's cat's actions and animations are gameplay related. The developers have been determined to replicate several typical cat behaviours in the game. Players can claw at rugs and couches, similar to how they would claw at doors to try get occupants to open them. Or they can knock over stacks of books or paint cans at their leisure, traipsing through the mess and leaving colorful paw prints through levels.
There is a dedicated "meow" button that you can press as many times as you want and be as irritating as you like. I can't wait to tease my IRL cat with it.
When playing as the unnamed kitty, you can be your most authentic and annoying feline self. You can nap, pausing your adventure through the city for an indeterminate amount of time. Just lay there, doing nothing, contributing nothing. Just like a typical cat.
Perhaps most amusing of the cat things that the developers felt the need to model has to be the butt licking animation...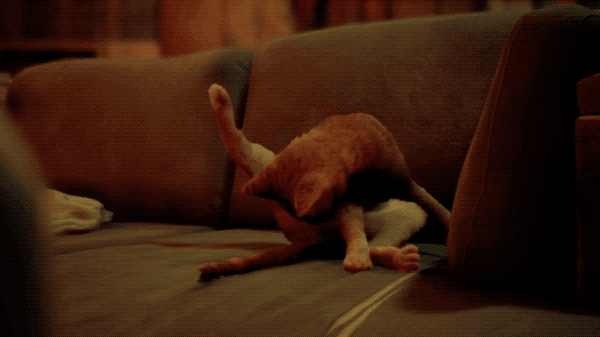 Stray releases for PC via Steam and for PlayStation 4 and PlayStation 5 consoles on 19 July. Currently no pricing on the PlayStation Store page. On Steam, the PC version will sell for R195 after release. Until then, (19 July) preorder buyers can take advantage of a small 10% pre-release discount and pick the game up for R175,50.