The annual week-long 24-hour speedrun gaming charity event, Summer Games Done Quick, is at it again for 2019.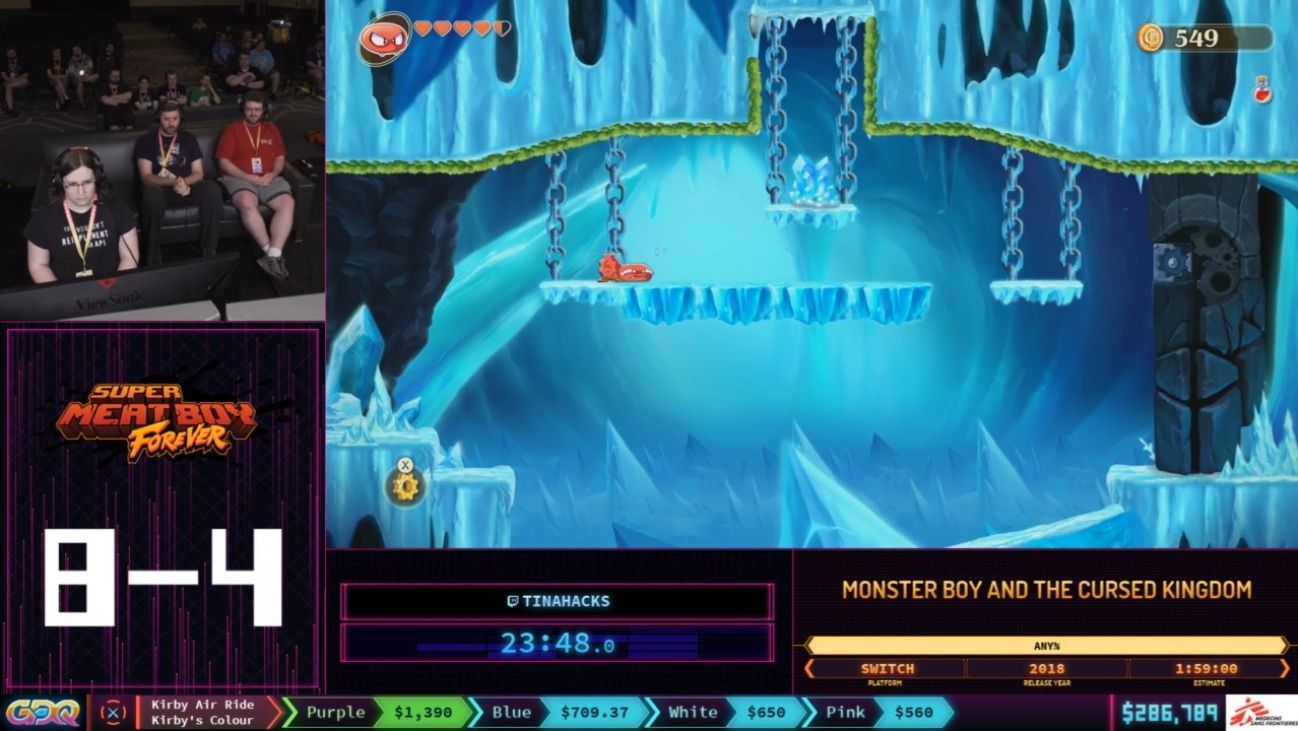 For the ninth year, the "summer" (Northern hemisphere) version of Games Done Quick is live from Sunday, 23 June, until the following Sunday, 30 June. That's all in 2019, in case you stumble upon this from the future.
Games Done Quick is a charity fundraising organization that raises money for charity via speedrunning. Volunteers play games at incredible speed ("Speedrunning") for entertainment. The event is streamed live online, non-stop, and all donations go directly to the charity. Games Done Quick events feature runners playing games from every generation of gaming history! They play their games live, in person, and explain in detail the many tricks and glitches they use to get the fastest times.
Summer Games Done Quick 2019 is raising money for Médecins Sans Frontières (Doctors Without Borders). MSF is an international medical humanitarian organisation providing aid in nearly 70 countries to people whose survival is threatened by violence, neglect or catastrophe, primarily due to armed conflict, epidemics, exclusion from health care, natural disasters, or malnutrition.
Last year SGDQ raised $2,168,913 and it is hoping to beat that this year. They are starting their second full day at the time of writing and currently have $286,789 already donated.
You can follow all the action on their Twitch channel:
https://www.twitch.tv/gamesdonequick
Follow their schedule to see if there's anything you want to view and have a look at their site for more info.