Xiaomi is a name that might not be familiar to all compared to Huawei when it comes to mobile phones but considering that they've only been around for 10 years now they are delivering products that are impeccable value for money considering what the majority of competitors are offering at their price range.
The Xiaomi phones can be divided into 2 categories, they have mid to Hi level phones sold as the Xiaomi Mi range of devices and their mid to low level phones sold as their Redmi devices.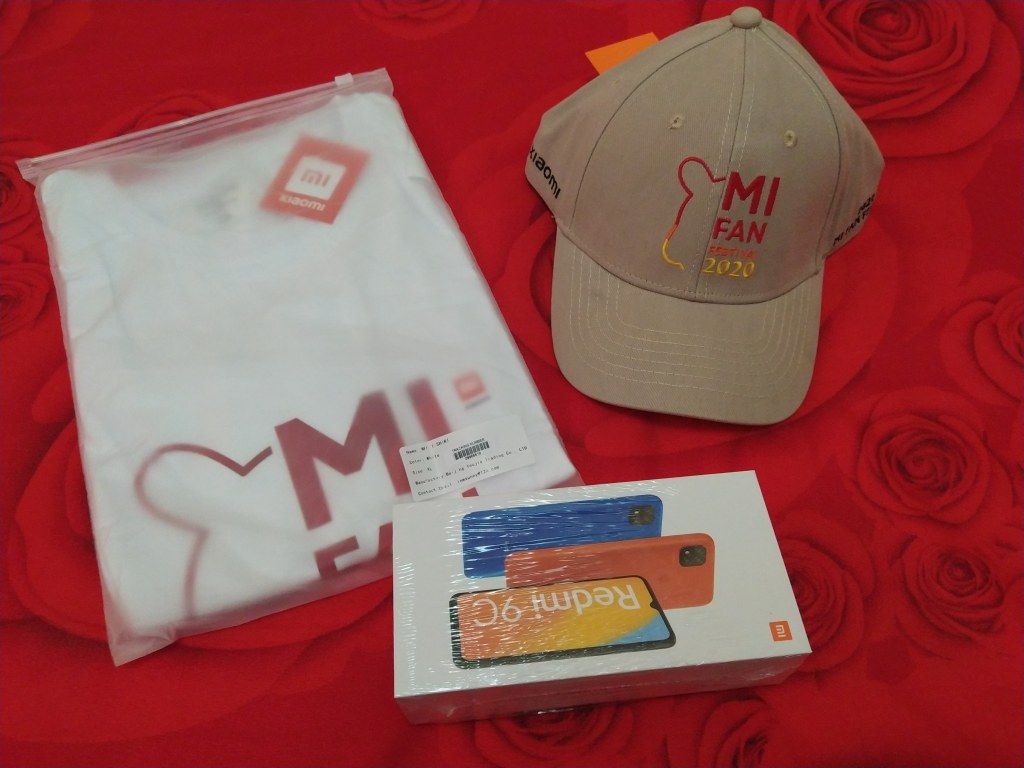 I myself purchased a Redmi note 8 just a few days ago, and it really is good value for money considering the feature set on offer and the same applies to the Redmi 9c which is essentially their entry level phone here in SA that was launched a few days ago.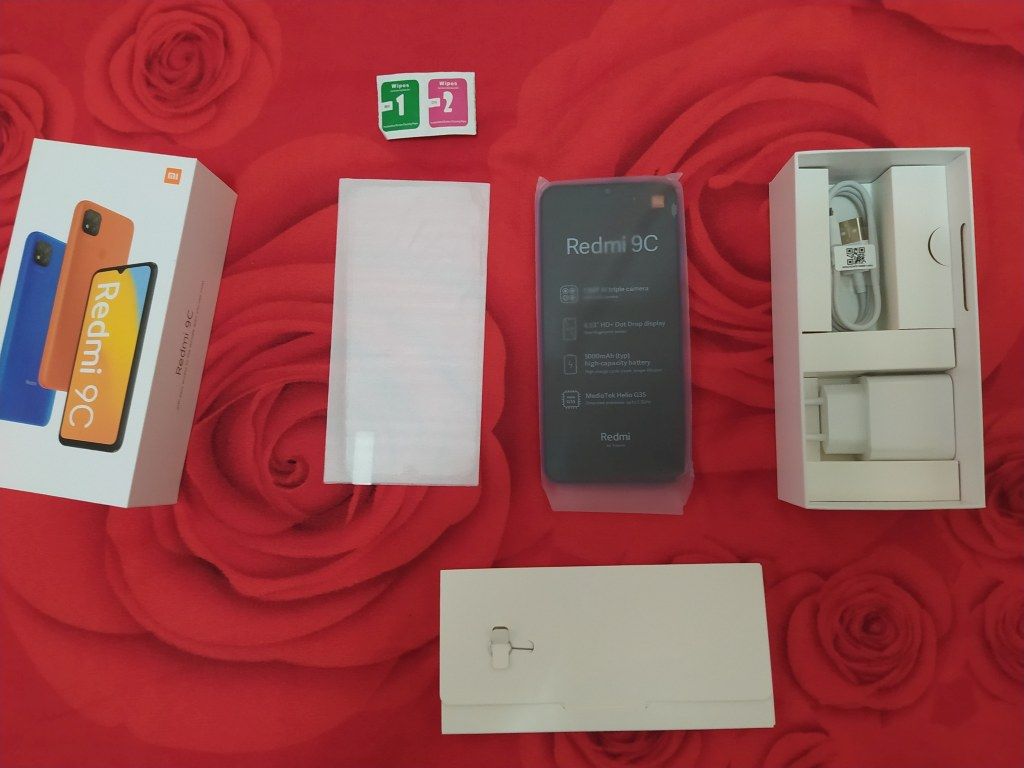 The phone was ordered on launch day from MIA (the official distributors of Xiaomi products) in South Africa and the package was received less than 48 hours later (delivery was free).
The package included a T Shirt and Cap (not sure if its only limited to the 9c launch or if everyone receives it when they order a mobile device from the website.
The phone was packaged in the now popularised iphone style packaging along with a silicone bumper that was attached to the outside of the box.
Inside the box you get a usb micro cable (not a usb C like the Redmi note range) along with a 10w wall adapter (so no quick charge support). No earphones are included but you do get a screen protector along with 2 screen wipes.
The phone has a look that's more expensive than it really is with a textured plastic back panel that houses a fingerprint sensor and a triple camera setup.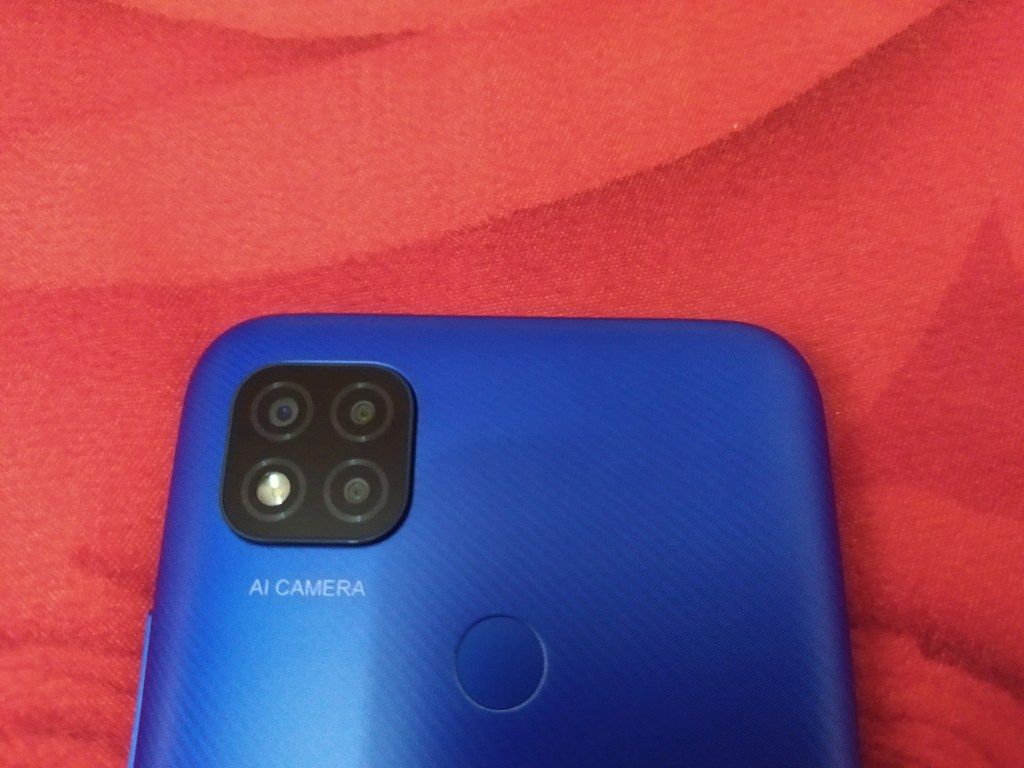 At the front is a massive 6.53 inch 720x1600 (HD+) drop dot IPS display with a 5 MP camera at the front, the phone is fairly light considering the massive 5000mah battery that's inside of it which according to most of the reviews I have read should last 1 to 2 days.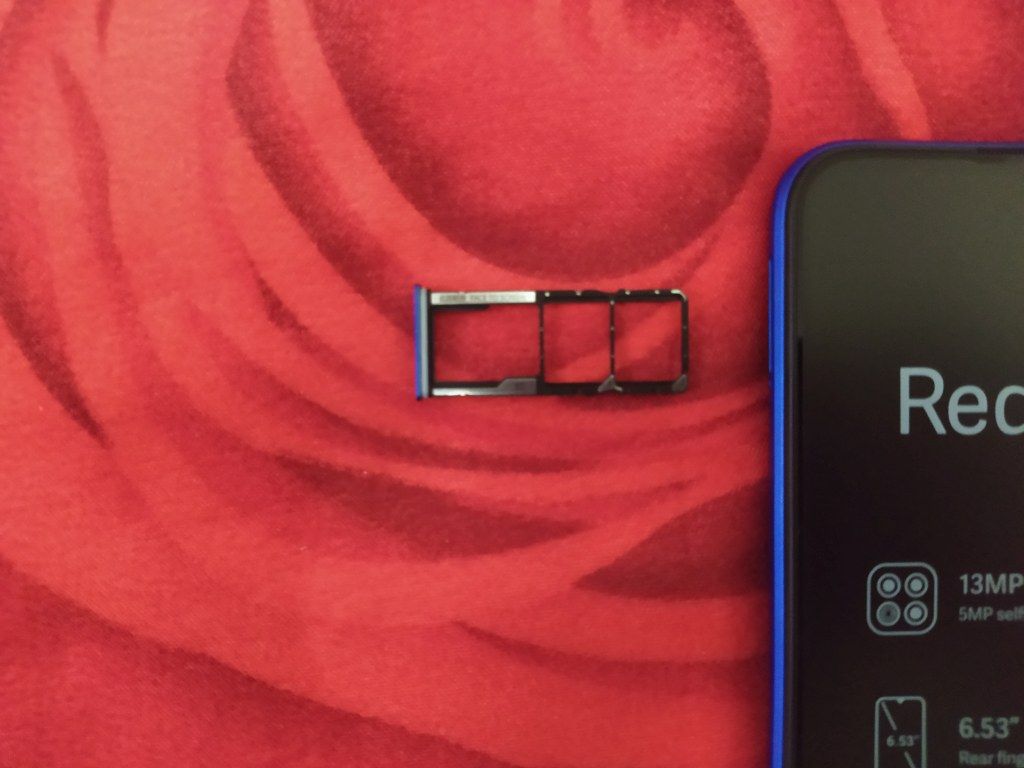 The phone sports a Mediatek Helio G35 and a PowerVR GE8320 gpu the 64 GB version comes with 3gb of ram it's definitely not a gaming phone but it can play most games like COD mobile on low graphical settings. The phone also sports a headphone jack so you can still plug in your traditional headphones and the storage can be expanded with a micro sd card. The SD card tray supports 2 sim cards along with the card unlike most dual sim phones that can only take an additional sim or SD.
The Full specs of the phone is as follows:
Weight: 194g
Dimensions: 164.9 x 77.1 x 9mm
Operating system: Android 10.0 (Q) (MIUI12)
Display size: 6.53"
Resolution: 1600x720
RAM: 2GB/3GB
Storage (ROM): 32GB/64GB
Cameras: 13MP
CPU: 12nm Mediatek Helio G35 (Octa Core) 4 x 2.3 GHz ARM Cortex-A53 + 4 x 1.8 GHz ARM Cortex-A53
Battery: 5020mAh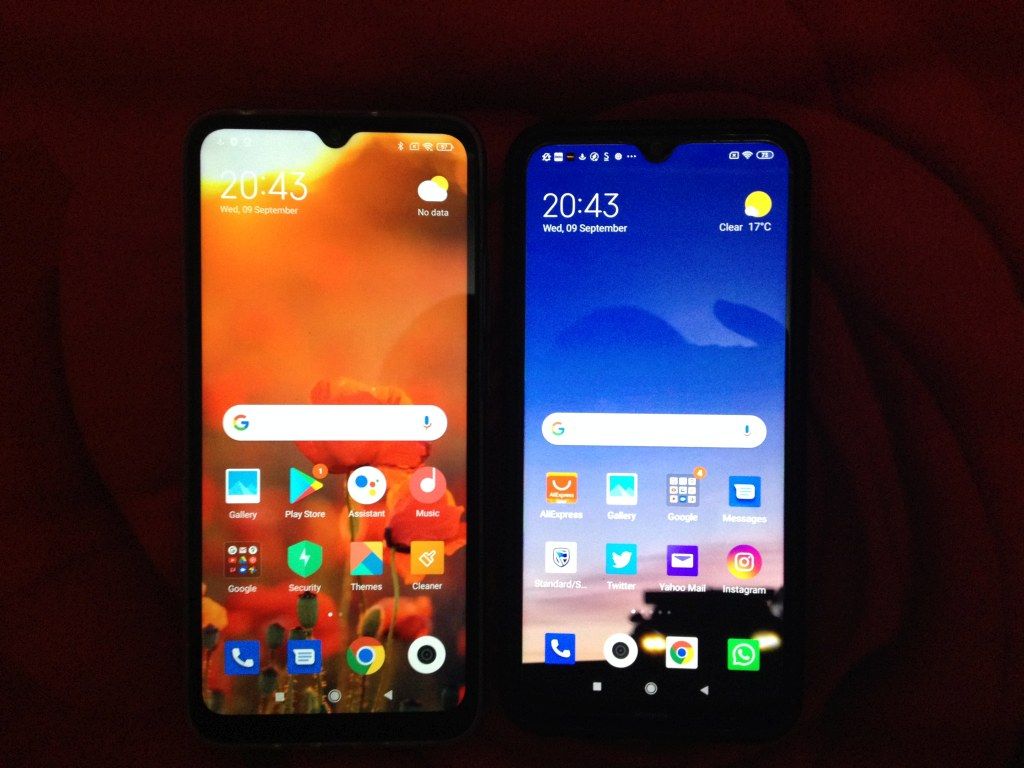 The Phone runs MIUI12 which is Xiaomi's version of Android 10 and its extremely fast for a low end device, I haven't noticed any major differences to Miui 11 only the Redmi Note 8 but I've only had a few hours with the phone so there might some big changes that I could have overlooked. The phone supports AI face unlock features a dedicated night mode, it comes preloaded with a bunch of apps which most people probably won't use but at least you can remove them (unlike some Samsungs). Another plus for Xiaomi is that they are not in the naughty book of the US like Huawei thus the phone sports the complete google suite along with the playstore.
I would have preferred that Xiaomi launch the top spec Redmi 9 which sports a 1080x2340 display and Mediatek G80 cpu but that would have probably cannibalised the Redmi note 9 market and to be honest the Redmi 9c is a perfect, marginally improved successor to the Redmi 8a that South Africa received during last year. This is the perfect phone for people that primarily use their phone for whatsapp messages browsing the internet and watching cat videos on youtube.
The Phone retails for R 2 299.00 for the 32gb version with 2 gigs of ram but I would recommend the 64gig version that sports 3 gigs of Ram for R 2 599.00