Two Wheeler Gaming: The best games on two wheels
A look at some recently released and upcoming games featuring two-wheeled driving and racing. MotoGP, SBK, MotoX, BMX, Road Racing all feature.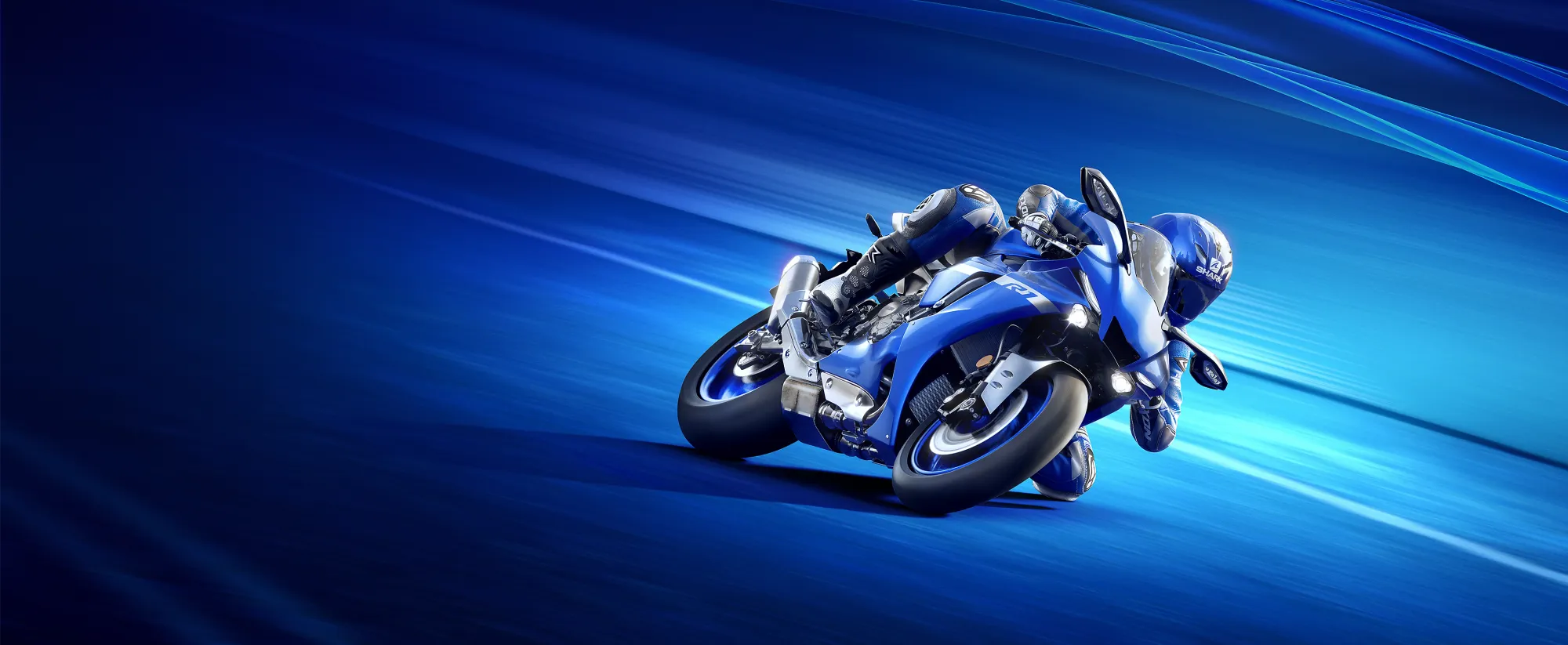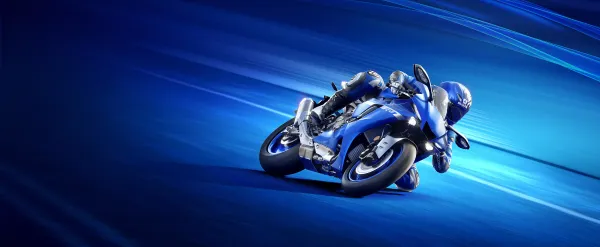 There is an abundance of driving and racing games featuring four-wheeled vehicles. And a few featuring vehicles with even more than four wheels. Accompanying all those games are all the posts, videos, articles, topics, and comments the popular games and franchises attract. When it comes to games featuring vehicles with fewer than four wheels though, the opposite seems true.
While the quantity of titles featuring motorbikes and bicycles is nowhere near those featuring cars, there is more than enough variety out there. This is a look at some upcoming and recently released games that should help satisfy the gaming needs of most fans looking for some two-wheeled fun.
---
SBK22
Coming in mid-September, SBK22 is the first fully licensed Superbike game for PC and console in over 10 years. And it's being brought to life by the development team best suited to do so - Milestone.
The developers of the Ride, MotoGP, and MXGP franchises will be bringing the first installment of this new generation of SBK games on PlayStation 4 and 5, and Xbox One and Series consoles, and to PC via Steam on 15 September this year.
Players will take on the official 2022 SBK championship, choosing from among 24 riders, and take on the full 12 event calendar. Each of the events will feature a full weekend of practices, super-poles, and two full races.
Once signed on to a team, players will be able to start their careers in the Superbike world. The game will require players to hire staff to form their support crew and will also allow them to be in control of every parameter of their bike too. Everything from suspension management to engine improvements is part of the game, so players can "create" the ultimate superbike of their dreams.
The game will also include an up to 12 player multiplayer mode, and global time trial leaderboards.
---
MX vs ATV Legends
Freeriders of the world unite! Due out on Steam, PlayStation, and Xbox later this week (28 June), Rainbow Studios have developed the only non-Milestone motorcycle game on my list: MX vs ATV Legends. It's also the only game that includes four-wheeled vehicles amongst the two-wheeled offroad machines.
MX vs ATV Legends is the latest installment within the MX vs ATV offroad racing universe. Players live the fantasy of becoming a world-famous, professional offroad rider. They'll bask in the glory of fame and the adulation of both fans and sponsors alike while playing the career and online modes.
The game will feature in 2-player split-screen racing and a 16-player squad-based online mode. New to the franchise is the Trails Mode, and the game will also feature a brand-new Career Mode where player choices will lead to different paths, sponsorship opportunities and special invitational events.
With hugely improved physics modelling and a range of large open world maps covered in tracks and trails, freeriding solo gameplay will again be very popular.
---
MotoGP22
The latest version of the acclaimed Milestone MotoGP franchise that covers the official 2022 MotoGP season is out now.
Explore all the contents of the 2022 season in the MotoGP classes and in all the categories. More than 120 riders, and over 20 official circuits. And if you want to take a leap into the past, over 70 historic champions will let you relive the best of MotoGP history.
The games' Career Mode again allows players to build a true motorcycle racing career from Moto3, to Moto2, and finally, to the MotoGP class.
For motorcycle gaming novices, this years' game has a completely revised and renewed Tutorial that will take players from the very basics through to competent riders. And for the more experienced sim riders, MotoGP22 also features the new MotoGP Academy where player riders can refine their riding style and learn advanced skills to improve their racing.
Making a welcome return to the franchise in this edition is an improved and enhanced Managerial Career mode. Create your own team or join an official one, choose your staff and develop your bike. And if you just want to manage and not ride, you can create a Junior Team in Moto2 or Moto3: hire a team manager, a technical director and a rider and start your path to the Championship.
MotoGP22 is currently available on multiple platforms: PlayStation 4 and 5, Xbox One and Series X|S, Nintendo Switch, and PC via Steam.
The Steam Summer Sale has MotoGP22 on offer at less 40% for R299.40 until 7 July.
---
MXGP 2021
The most recent installment of the MXGP series of games focuses on Motocross Racing and is the official game of the MXGP and MX2 racing championships.
The game features more than 40 riders, all of the official MXGP and MX2 2021 season bikes, sponsors, and championship tracks.
Career Mode lets players create their own team or choose to join an official one, starting from the MX2 category. Career results will affect game progression as well as the contracts players can sign with teams and sponsors as their careers develop.
The game includes a unique Track Editor that allows players to customise every aspect of their dream motocross track. Make that childhood backyard or beach fantasy racing track a virtual reality. Add in the over 100 authentic gear and clothing brands, and player rider, bike, and track customisation combinations are near endless.
A fantastic new MX Playground lets players explore new landscapes and hone their riding skills. They can create their own routes by placing multiple checkpoints in sequence in Waypoint Mode and then share, challenge, and friends online.
Also currently on Steam Summer Sale, MXGP 2021 is available with a 60% discount at R199.60 until 7 July.
---
RIDE 4
The most recent version of Milestone's motorcycle road racing flagship is Ride 4, released in late 2020. And with no news on the development of Ride 5 coming from the Italian studio, it remains the de facto gaming standard for motorcycle circuit and road racing. It's even been referred to as "Forza Motorsport, but with bikes".
The accurate, realistic simulator nature of the Ride series is both its biggest attraction and its biggest detractor. Like most of the other Milestone titles in this list, there is a steep learning curve to conquer Ride 4.
The details, sensitivity, and intricacies of the bikes, coupled with the realistic physics and bike handling models, make Ride 4 a challenge for casual players looking for a more arcade-like experience. But it is also this tough to master challenge that makes the game such a hit with player riders looking for an as close to realistic simulation in which to experience the rush of a high-speed motorcycle.
Choose among hundreds of officially licensed bikes and ride on dozens of tracks all around the world, carefully designed with an extraordinary level of detail! Every asset has been created starting from CAD data, laser and 3D scanning to achieve precision down to the smallest detail and let you enjoy the best two-wheel racing experience ever.
Ride 4 features a fully dynamic weather conditions system and a complete day/night cycle. Experience the race in a new light and prove you are the best rider in any condition. And for the first time, the "Endurance" mode will put your tenacity to the test, with animated pit-stops and long lasting races: prepare to face a world where strategy is the ultimate ingredient of your success!
Ride 4 is currently available on Steam's Summer Sale (until 7 July) with a less 75% discount, for just R67.25. All bike, circuit, and style pack DLC are also on 75% discount.
---
While the motorised tw0-wheel games are the obvious choices for this list, there are a handful of pedal-powered games that two-wheeler fans may also want to consider.
Pro Cycling Manager 2022
From developers Cyanide Studio comes the latest installment of the cycling team manager simulator.
Recruitment, budget, strategy: you make all the decisions. Explore the new system for detecting young potential, new options for customising your experience, a peloton that is more aggressive and much more.
Pro Cycling Manager 2022 lets you become the Sport Director of a professional cycling team. Make all the decisions necessary to take your team to the top. Your responsibilities include recruitment, planning objectives and race programmes, sponsor management, scouting future talent, training, race strategy and much more.
Want to be a expand your role and become both coach and captain? You can also create your own rider in the games' Pro Cyclist mode. And then go global and pit your, and your teams' performance against players from around the world in online mode.
This edition of PCM includes the 21 official stages of the 2022 Tour de France and is being bundled on Steam with the corresponding edition of the TdF game.
---
Tour de France 2022
Speaking of which, the 2022 edition of the annual world cycling showpiece is about to start for real soon (the 2022 Tour de France begins at noon on Friday, 1 July). And that also means a new version of the annual TdF game is out.
Fight for the yellow jersey in the official game of the Tour de France 2022. Experience the new online mode with weekly challenges and leaderboards. In Solo mode, you can now deal with incidents (injuries, illnesses) during the 92 stages available.
In Tour de France 2022, you create your own cyclist in Pro Leader mode. Choose your profile (climber, sprinter, puncher or versatile) and become a future winner of the Grande Boucle or a specialist of the great classics!
Take control of a team in Pro Team mode. You start at the lowest levels and must prove yourself to receive invitations from organizers to high-profile races. Create your own tour with My Tour mode and the 92 stages available. Choose teams, rest days and stages to build your own unique tour.
Game features include:
New online mode with leaderboard
Race incidents (falls, illnesses, etc.)
New preparation system
New interface on cobbled sections
More intense races with a more aggressive peloton and more collaborative breakaways
All 21 official stages of the Tour de France 2022
New ""Primavera Classic"" inspired by a major Italian race
3 new teams: Eolo-Kometa Cycling Team, Caja Rural-Seguros RGA and Uno-X Pro Cycling Team
---
Descenders
One final game to add to the list is an indie oldie but a goodie: Descenders has been out for a while now, but it continues to receive updates and developer love.
Descenders is extreme downhill freeriding for the modern era, with procedurally generated worlds, and where mistakes have real consequences. Will you lead your team to glory and become the next legendary Descender?
Extreme downhill cycle racing on procedurally generated tracks? What's not to love?!
In Descenders, your team is your life. When you pick a side -- Enemy, Arboreal or Kinetic -- you'll be bound together with other players who choose the same side as you.
Grab your bike, pick your team, and attempt to live up to the legend of your Descender. Will you join the die-hard, trick-frenzy ranks of Team Enemy, the proficient, off-road stylings of Team Arboreal, or the high-octane, speed-is-everything Team Kinetic?
Available on Console and PC, Descenders is also the only game in this list that is currently included on Xbox Game Pass as well.
Descenders is currently on sale on Steam at -60% off for R59.99 (Steam's Summer Sale 2022 ends 7 July).
---
The games mentioned in this post are generally available across multiple platforms. In most cases, they perform better when played with a game controller, even when on PC. In some cases, mouse and keyboard play is not even supported.
Find store links in the article comments.
---