The latest instalment of Lara Croft's adventures releases this Friday. We take a look at what critics have to say about the game.
Shadow of the Tomb Raider is the 15th game is the series. Developed by Eidos Montreal, the same developers of games such as Deus Ex: Mankind Divided and Thief, the game takes Lara on another tomb raiding adventure in the forests of Peru.
At the moment the game has been getting fairly good reviews from critics. It is sitting with a MetaCritic Score of 81 and OpenCritic Score of 81 as well.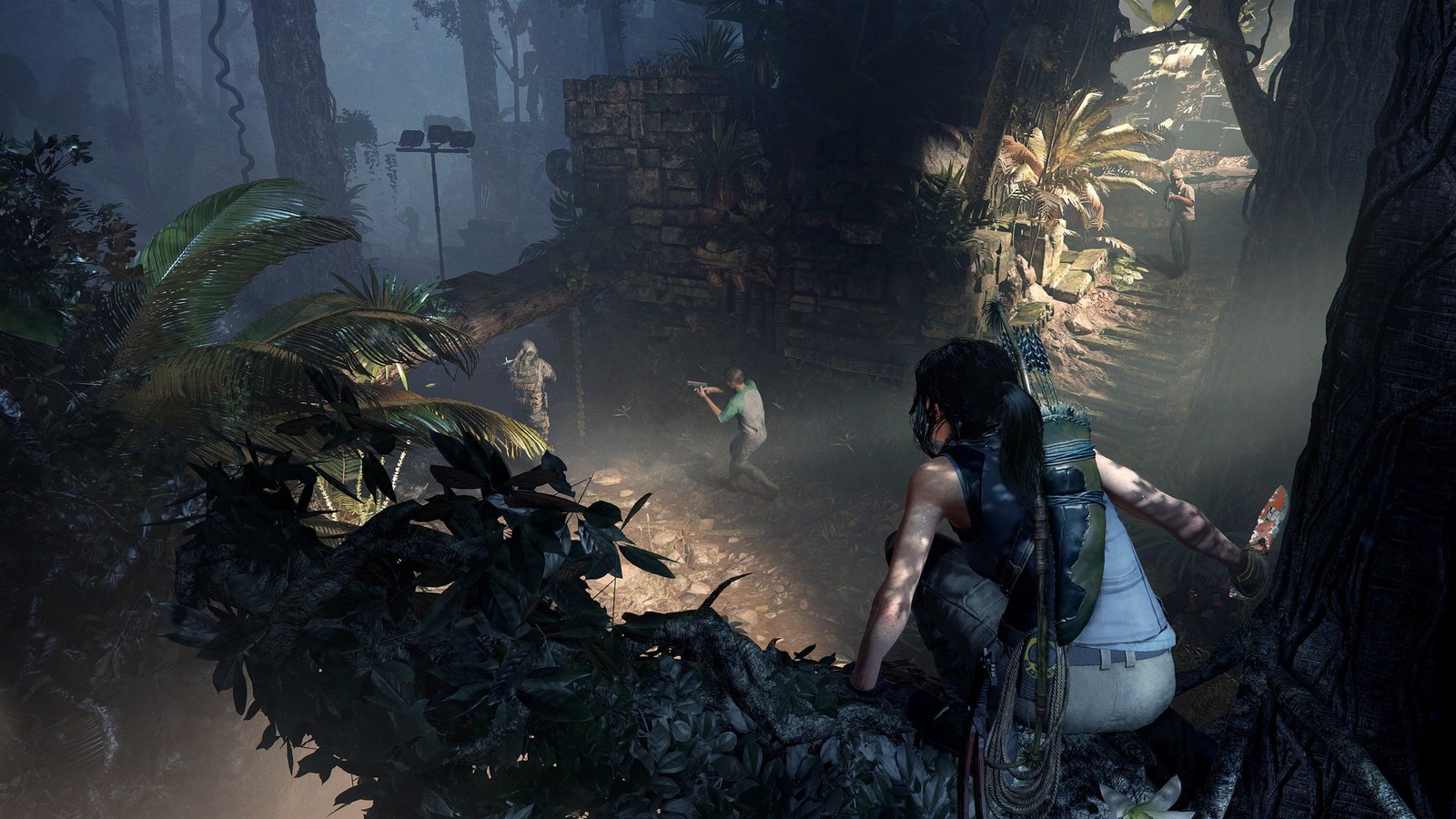 The game features a rather unique difficulty setting, where the exploration, combat and puzzles can individually bet set. It also is one of the first games to be compatible with Nvidia's latest ray-tracing technology, available on the upcoming new RTX range graphic cards.
Here is what the critics had to say about the game
Eventually, Shadow of the Tomb Raider succumbs to the darkness, repeating many of the series' usual mistakes, but along the way it shines a thrilling and refreshing light.
Shadow of the Tomb Raider is another compelling reason to jump, run and suffer in Lara Croft's boots. Stellar production values, new mechanics and a deftly paced campaign do wonders even if the formula is pretty familiar by now.
Attack of the Fanboy – 4.5/5 stars
Minor nuisances aside, Shadow of the Tomb Raider is a great way to end Lara's origin story.
With a story that manages to satisfactorily tread the line between high-concept fun and grounded character exploration, Shadow of the Tomb Raider meaningfully wraps up the journey Lara began in 2013 and convincingly leaves her in a place resembling where she was when we were first introduced to her more than 20 years ago. I would have liked a little more incentive to explore the beautiful world Eidos Montreal has created, but I'd much prefer too much content than too little. There's so much to enjoy elsewhere in a game that's stuffed to the brim with ideas and devilishly challenging puzzles. I can't wait to see where Lara goes next.
A greater focus on raiding tombs, and massively improved stealth combat, make this one of Lara Croft's best modern adventures.
Shadow of the Tomb Raider is a perfectly good game, but it feels as though it never figures out a way to address the most compelling aspect of this arc: Lara's personal growth.
Raiding ancient tombs and exploring dense environments is still outstanding in Lara's latest, but the mechanics of the reboot series are getting as rough and unpredictable as the terrain.
Shadow of the Tomb Raider releases this Friday on PC, PlayStation 4 and Xbox One.